India is proving a furtive territory for new BIM development. In March we covered Snaptrude. Now we explore Infurnia, another BIM modeller taking aim at the Revits of the world, with a specialism in interior design. Martyn Day spoke with co-founder Lovepreet Mann
---
In March we investigated two new BIM modellers with new codebases, from fresh, young entrepreneurs aiming to take on the establishment (Snaptrude and Arcol). While it's exciting to see new ideas as to how design and modelling could be done in the 21st century, the software is currently embryonic when compared to the tools they are aiming to replace.
This month we have a new cloud-based contender, Infurnia. While its aspirations for the market are equally bold, Infurnia has the additional benefit of already having a cash positive income, being established as an interior design solution.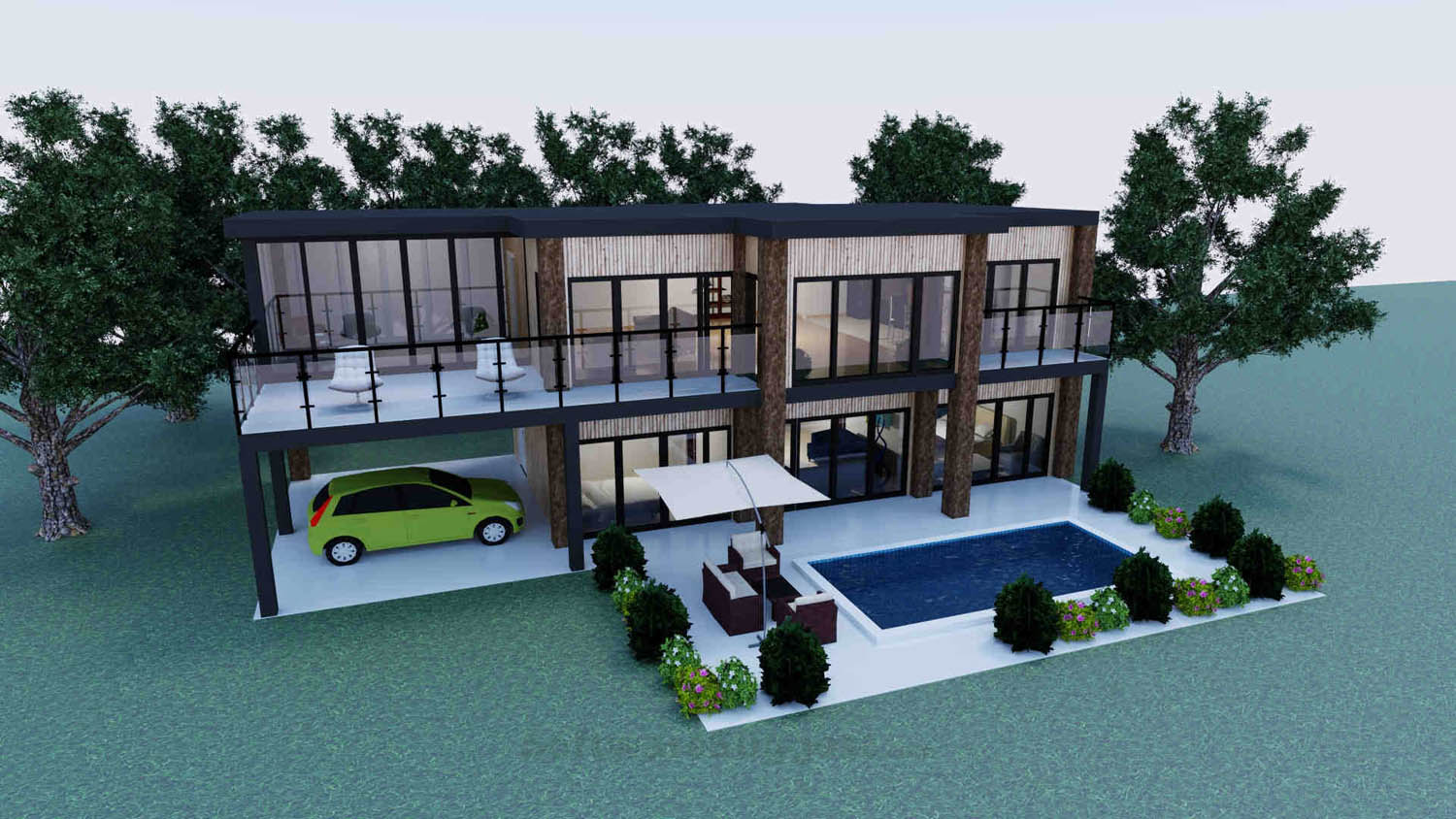 Infurnia was co-founded in 2014 by Lovepreet Mann and Nikhil Kumar. Neither studied architecture; they are in fact electronics/electrical engineers and originally started developing Augmented Reality (AR) applications to simulate furniture layouts in the home.
After conversations with furniture manufacturers, the pair realised that there was a gap in the market for interior design software, as there was nothing out there that was built on modern computing technology. To date they have raised $1.5 million in funding from investors and are in the process of going for an Initial Public Offering (IPO).
"We started building very simple tools to create walls and buildings, so that you could do interior design," explains Mann, "That was [the] only architectural element in our app, but while doing this we kept on researching, and there was something nagging us in the back of the head saying that we can do more for this business.
"When you're doing interior design, you're competing against AutoCAD and SketchUp. In India, Revit is used in the larger projects. For buildings lower than fifty storeys high, AutoCAD and SketchUp occupy the market completely. The reasons Revit isn't in our space are twofold – it's way too expensive for India, and it's also too complicated for smaller projects. It has become too bloated.
"Through research, one of the problem areas that we found was interoperability. You can't really have Revit files and open them in other software. We want to build a software, where we don't really have a file format. We wanted to build something like Google Docs was in 2000 when compared to the Microsoft world at that stage – limited feature set, cloud native, no form file format of their own, but truly collaborative. So that's what we started.
You can't really have Revit files and open them in other software. We want to build a software, where we don't really have a file format – Lovepreet Mann, Infurnia co-founder
"Revit has RVT, SketchUp has SKP. Infurnia doesn't have a file format for it, we support downloads to some open formats, right, but we don't have any proprietary format, per se. All of our data is accessible via open APIs."
In use
Infurnia is a cloud-based app, and runs in a browser. It comes in Architectural, Interior Design and Kitchen Design variants. It's impressively quick to model with and automatically allocates rooms / spaces once the wall encloses a space.
The user adds doors, windows, columns, beams, slabs, roof elements etc. 2D / 3D is seamless and custom properties can be added. As it's cloud-based, collaboration is built-in. There is also a sizable component library for kitchen and furnishings, and you can create and store your own. All these catalogue items can contain pricing information, so Bill of Materials (BOMs) can be generated along with total cost of a design.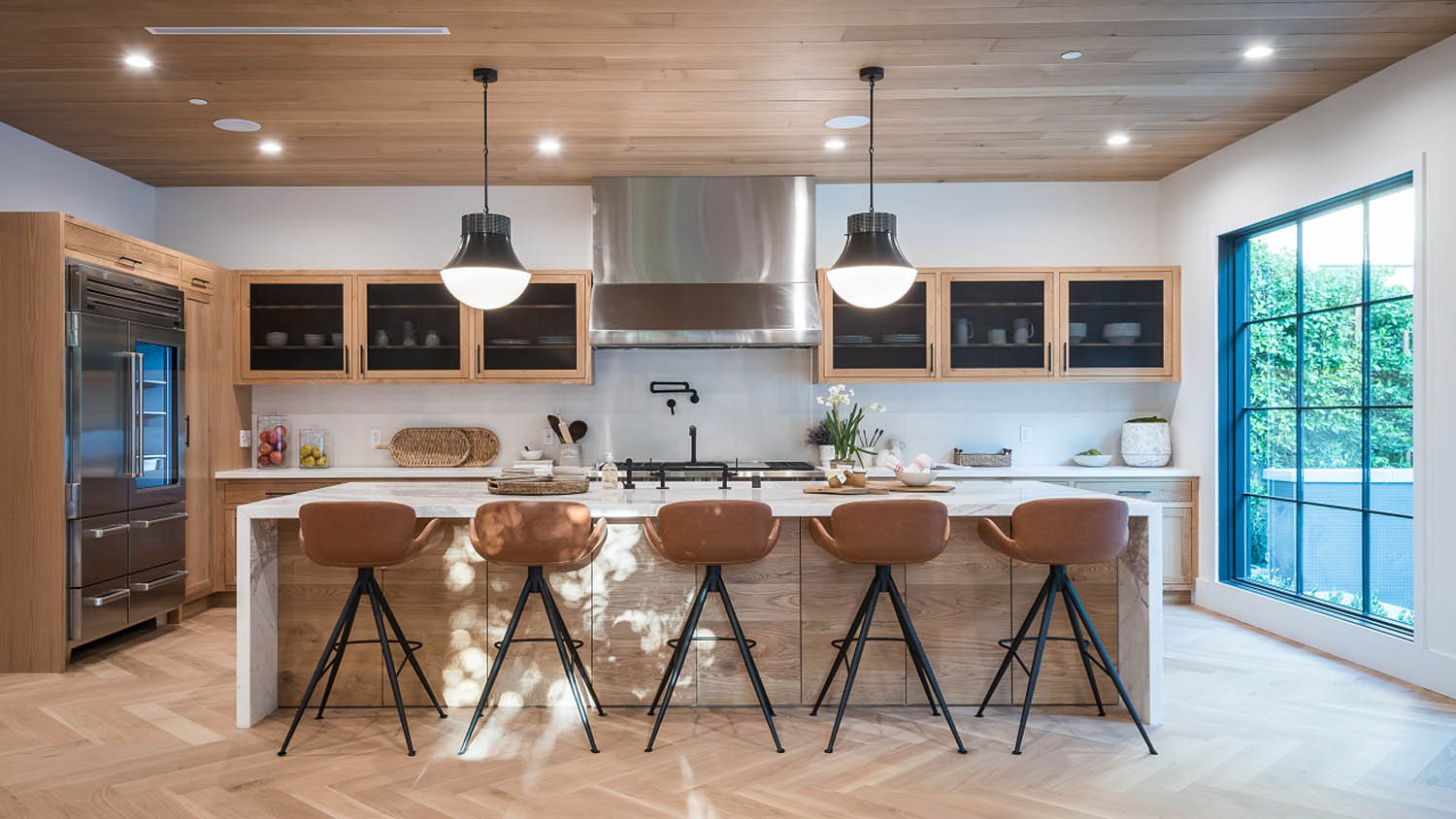 It's possible to work in 2D or 3D and save particular views (these appear as tabs on the bottom of the screen). Clicking on them takes you to the views you want (plan 2D, angled 3D, whatever). Any edits are reflected in all views. Dimensioning is incredibly easy, being highly automated and dynamic, with changes to the model. Options range from radial, angular, XY, aligned and can be customised (fonts, colour, line type etc.).
Rendering is built in and by current standards is a bit limited. Infurnia will either render the view in medium for no cost (480 pixels), high (720 pixels) for $0.10, presentation quality (1080) for $0.20 or 4K for $1.00 an image. You can also select the view as it is, a 360 panorama or render a 'VR view' (stereoscopic).
Management and catalogues
Mann explained some more of the core concepts of Infurnia, "We have two different portals, two different apps. One is the designer where you're actually creating these designs and one is Admin, which is management focused.
As the product stands, it's great fun to use and, if conceptually you want to model a building with a fleshed out interior fast, it certainly beats SketchUp
For example, if you have twenty architects or designers working with you, you need to know which designer is working on which project and when did they last work on it? You need to assign or reassign projects to people. You can do all that, you do all the project management here too, also for catalogue management, which includes a default catalogue that we provide for furniture and accessories, building elements, lots of finishes."
The idea is that this is only a starting point. Mann explains that users will be able to control their own catalogue and create their own components and save them, "If you are a product organisation, which sells architectural products, you can create your catalogues and then you can publish it so that others can essentially add it to this source, but right within the authoring software itself. Think of it like what figma is doing for UX, compared to let's say, Sketch or Adobe Illustrator.
"In traditional applications, collaboration is based on working in your own software, on local files. We don't work that way, there are no two separate files. Everyone is truly working on the same file.
"We have introduced a lot of different concepts from different industries. From the coding industry, where we have something called versioning and branching.
"In Infurnia, every single save that you're making is getting stored as a different version. Any version you want to go back to, you can just click and go back to. If you want to cut a branch from there, you can create as many multiple parallel branches to work on. Even different people can work on different branches.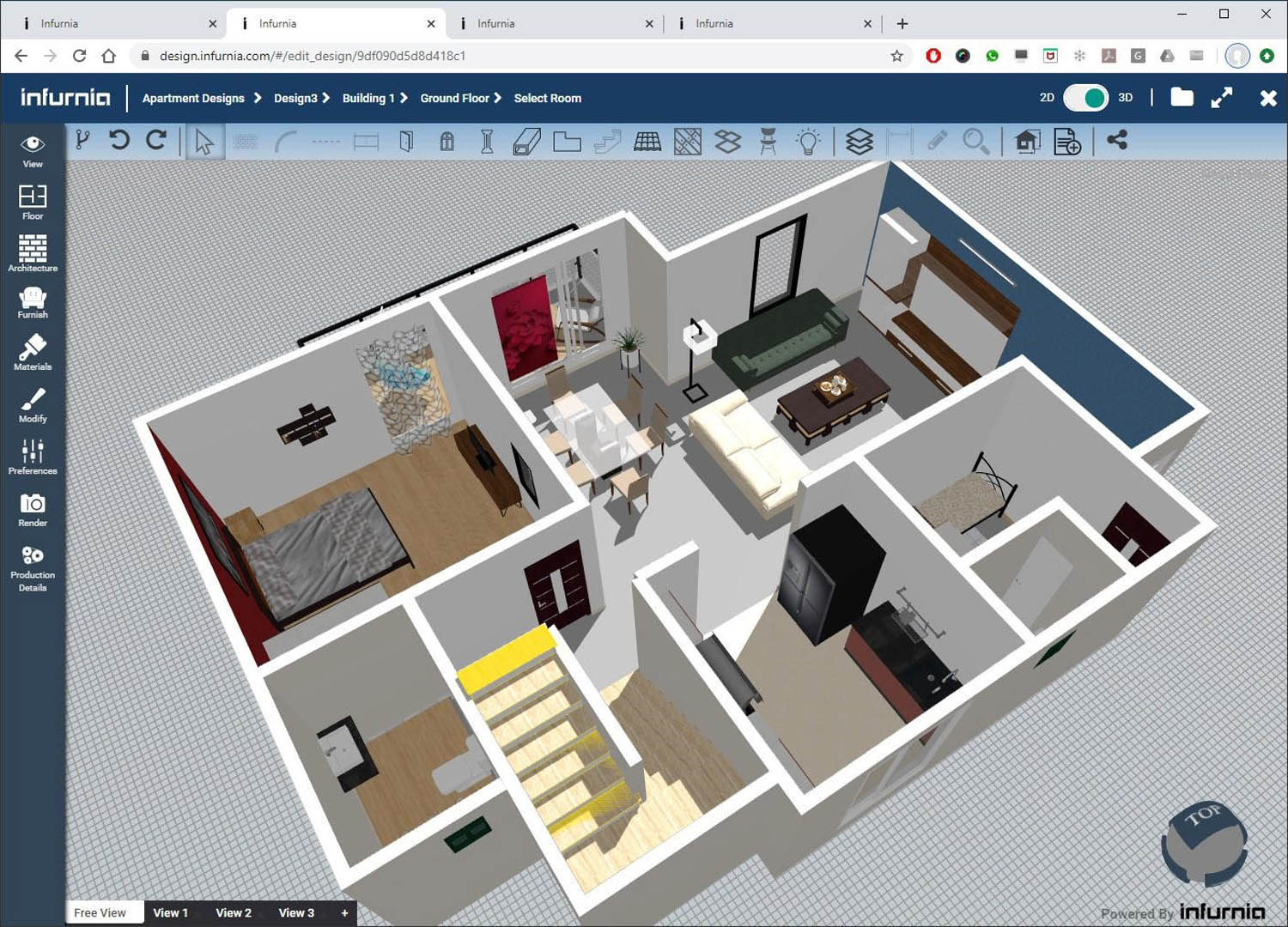 "There are multiple use cases where you're not sure whether you want to include it in your final design – just cut off a new branch, do your explorations in that, and if you don't like it, discard that branch altogether. Your master branch still has all the good design. If you want to merge it back, just do a simple merge."
Cash injection
Soon after speaking with Mann, the company announced its intention to go for an Initial Public Offering (IPO) on BSE Startup Platform, explaining to potential investors "Infurnia is to Autodesk what Google Docs is to Microsoft Office". It's hoped the shares will raise in excess of $5 million. The company's pre-IPO funding round was backed by entrepreneur Yogesh Chaudhary of Jaipur Rugs.
Conclusion
The Infurnia founders have been on quite a journey. While the product is currently aimed at more residential projects, the scope and aim is to scale it up and keep rapidly developing it. Having established a profitable business in India mainly in interior design, the move to go for an IPO is certainly a strong message as opposed to looking for traditional VCs. Given Infurnia, to date, was created on $1 million, it will be very interesting to see what they would come up with, having an injection of many times that investment.
As the product stands, it's great fun to use and, if conceptually you want to model a building with a fleshed out interior fast, it certainly beats SketchUp. Geometrically, it is currently challenged, no Grasshopper or lovely curves, but the vast majority of buildings are rectilinear, and for those smaller jobs, Infurnia may well become a competitor.
For a single licence, Infurnia is free but comes with limitations. It omits render credits, BOMs, custom catalogues and other advanced features. $600 per month will get you ten seats, omitting the custom elements (this works out at $720 per user per year). Enterprise is $7,500 per month for 100 seats with everything (this works out at $900 per user per year). Additional licenses for business and enterprise (beyond the initial ten or hundred bundles) are $50 per month.
There are some common themes emerging from conversations with these 'upstart' BIM developers. Cloud applications like Figma and coding methodologies are influencing all the next generation of tools, and the historical limitation of working individually on files is set to become history. This won't be for a few years yet but, with hindsight, current workflows that involve shunting huge slabs of data around, and using dedicated project file management systems, are going to look horribly inefficient.