The rise of AI and robotics and the fall of BIM: the digital transformation has created a disruption in almost every field imaginable. From Google to Amazon, through Uber and Airbnb, it seems like our world is quickly adopting new models of automation and lean digital supply chains. But what does this mean for the buildings we design and tomorrow's cities?
---
In the AEC world, the digital age has brought with it a complete shift in how we design. In just 30 years we've gone from paper to screen, from pencil to mouse, from 2D to 3D and from local to cloud. In fact, it is fair to say that AEC has become a branch of IT and that the planner has become a user.
BIM, parametric design and automation allow planners to sketch out their dream projects and even generate new ones using Artificial Intelligence (AI) at the click of a button. Yes – the digital world tolerates anything we can imagine and it's literally at our fingertips.
So how does all that look down here on Earth? Has digitising the AEC industry lived up to its promise and created the desired effect in our built environment? Unfortunately, today's mainstream construction is a far cry from reaching goals like zero energy, architectural well-being and affordability. Just ask governments and regulators worldwide, who continue to pour billions of dollars into funding programs to help bridge these gaps every year.
Looking at the urban landscape, aside from seemingly budget-less 'starchitecture' springing up from time to time on magazine covers, in the last 50 years 99% of buildings have barely seen any change in how they are actually built. Indeed, the planning is all digital, but the product has remained all the same. So, when we speak about building faster, massively and globally, we must first stop and ask: are we so happy with the buildings we are seeing around us that we want to make more and more of them? It's not enough to talk about IFC standards and cloud collaboration.
With millions of new buildings and renovations worldwide expected in coming years, it's time to talk about the real potential of digital construction – the one that will actually change how and what we build!
Robots that think like humans instead of humans that think like robots.
It is commonly agreed that robotics and industrial automation hold the key to achieving the goals of the construction industry – those being: time and cost reduction, sustainability and architectural design. It all starts with a mind shift into a new era of designing, not just for humans, but also for the robots that build for them.
For this to happen, automation must be embedded within the planning process from initial stages and allow us to design especially for robotic fabrication. Rather than thinking from the total design and "componentising" shelf-products later on, we must take a reverse approach and design from the inside out and the screw level. Understanding the possibilities and restraints of robotic manufacturing will allow a new era in BIM which goes far beyond geometry documentation.
Looking at the automotive world, robotic industrialisation has brought down the price of a car to one tenth of its relative price back in the 1930s. All of this while improving safety, performance and becoming affordable for all. This was done not only by creating automated assembly lines but, most importantly, by optimising and linking CAD files with the means of manufacturing and machine code. Robotic companies like Kuka and others have reached precision levels and speed that allow drastically lowering costs and improving productivity.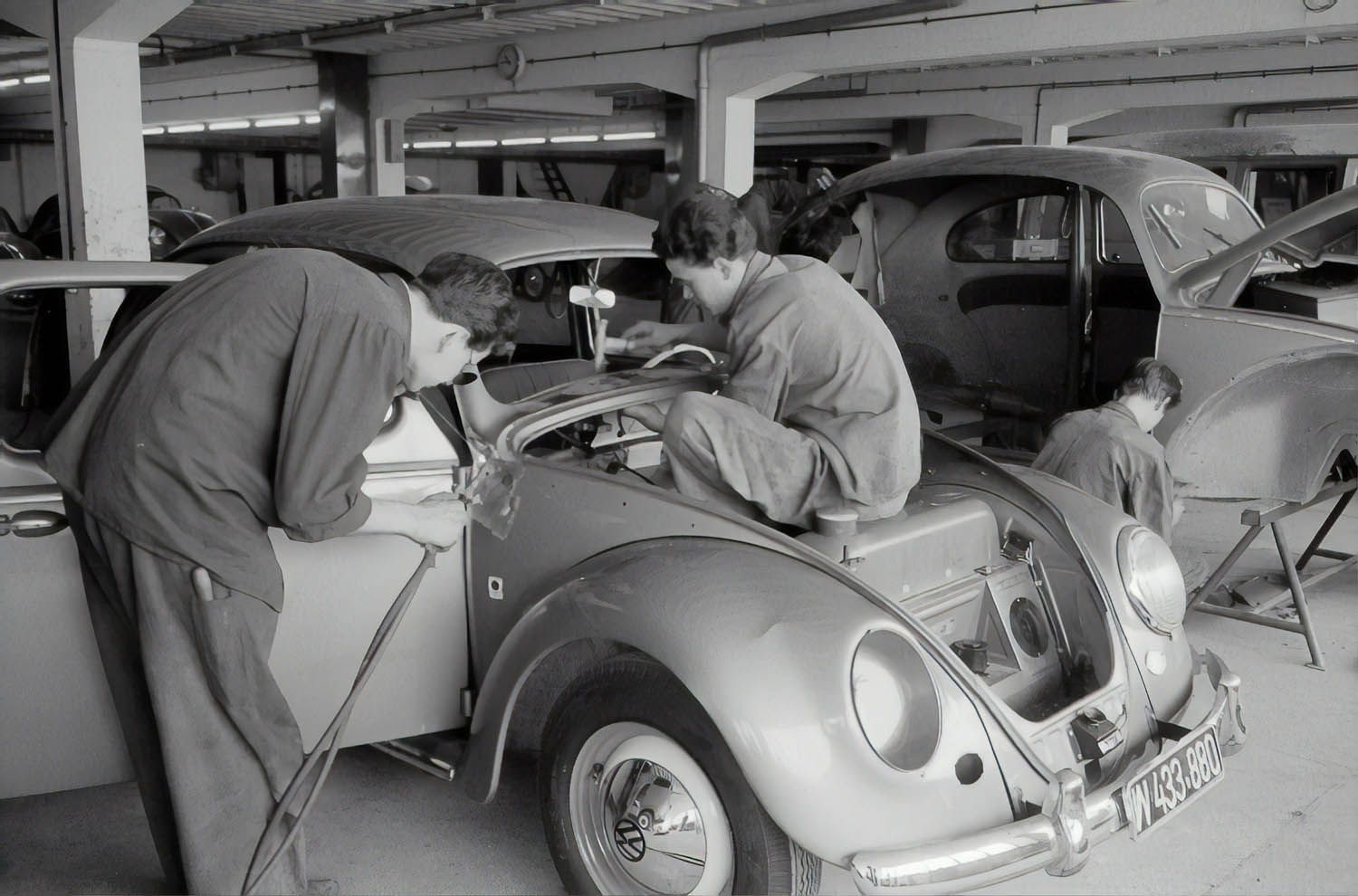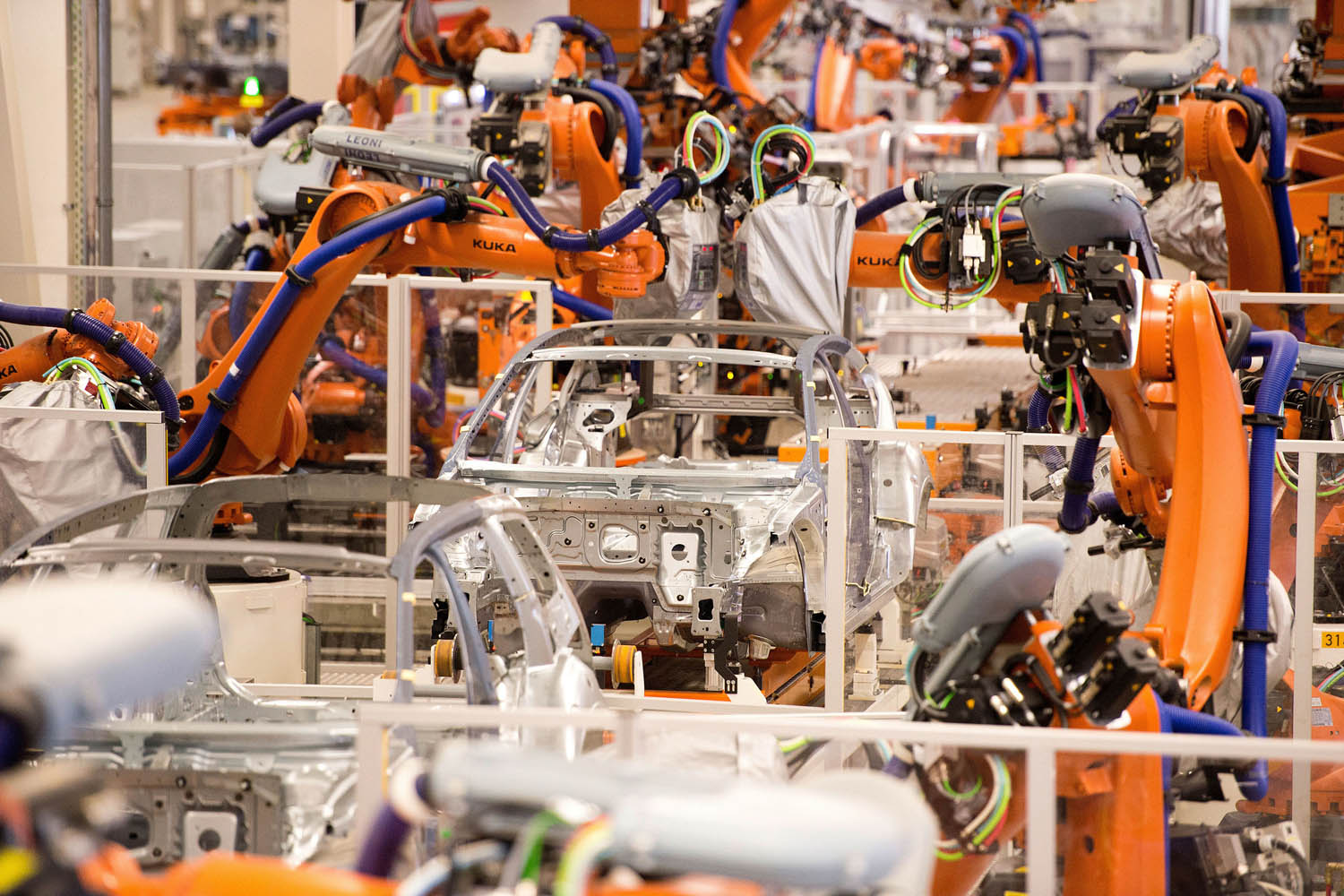 In construction, however, relative building costs are on a constant rise while productivity goes down as it gets harder and harder to find skilled on-site workers in Western countries. Can we adapt those same mechanisms that worked for the automotive world for construction? Yes and no!
As opposed to the automotive world where a car is manufactured tens or even hundreds of thousands of times, the building world is all about customisation and adaptation. In fact, no two buildings are completely alike.
From SaaS to DaaS
Maybe we need to think differently and consider moving from Software as a Service to Design as a Service? Despite the big promise of BIM, today's AEC world is suffering from an over complication of software. Often requiring a BIM specialist just to run, it is no surprise that only around 20% of firms harness full usage of BIM at all scales while the rest are picking up the bits with 'hybrid' solutions.
According to internal studies at Foldstruct, there are on average 15 different software tools that planning teams will use throughout the project lifecycle. With very limited interoperability and hundreds of design loops, it is not hard to see why it so difficult to build 'outside the box'.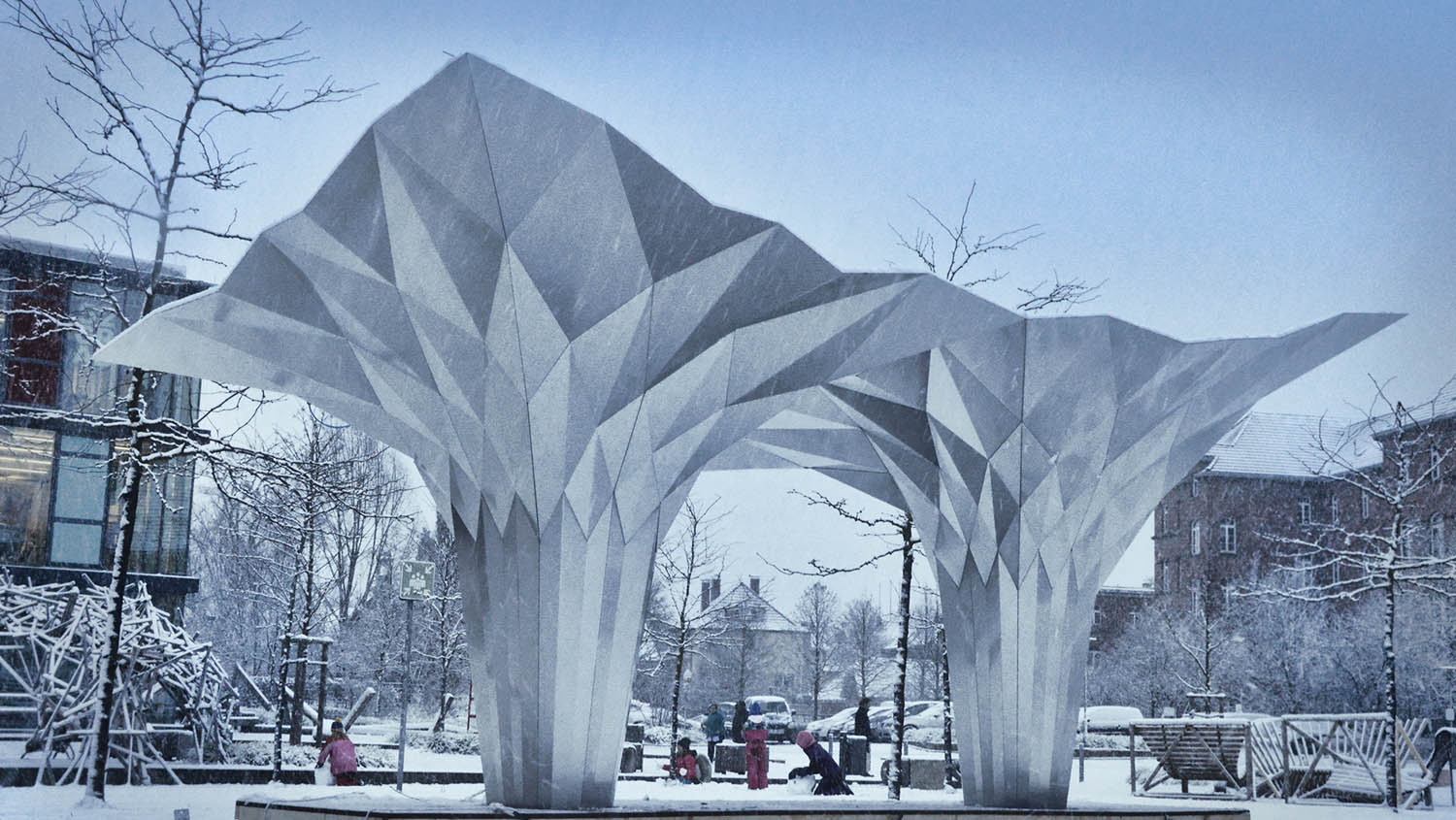 We have identified an exponential rise in costs in almost all sectors of AEC due to this 'domino effect'. But perhaps the most troubling thing about the current workflow is that it does not help us talk to the factory floor in design stages and leaves way too many blind spots and unknowns. It is a mere graphic representation, not very different in essence from ink on paper.
3D mass modelling, BIM, structural analysis, shop drawings, electricity, HVAC, rendering, graphics, tendering and many more topics are simultaneously addressed, each requiring their own specialists for operation.
Construction 4.0
The days of software as a 'blank page' platform are soon to be gone. The fact is that over 5 million architects and engineers worldwide are looking for tools to help them design and build better buildings.
They are not impressed with vaulted cloud packages, smart subscription models and closed APIs. To put it simply, they are looking for the shortest path to get from an initial concept to an optimised building. We have to break free of the old supply chains and think of the leanest possible process to see the building as a unified product.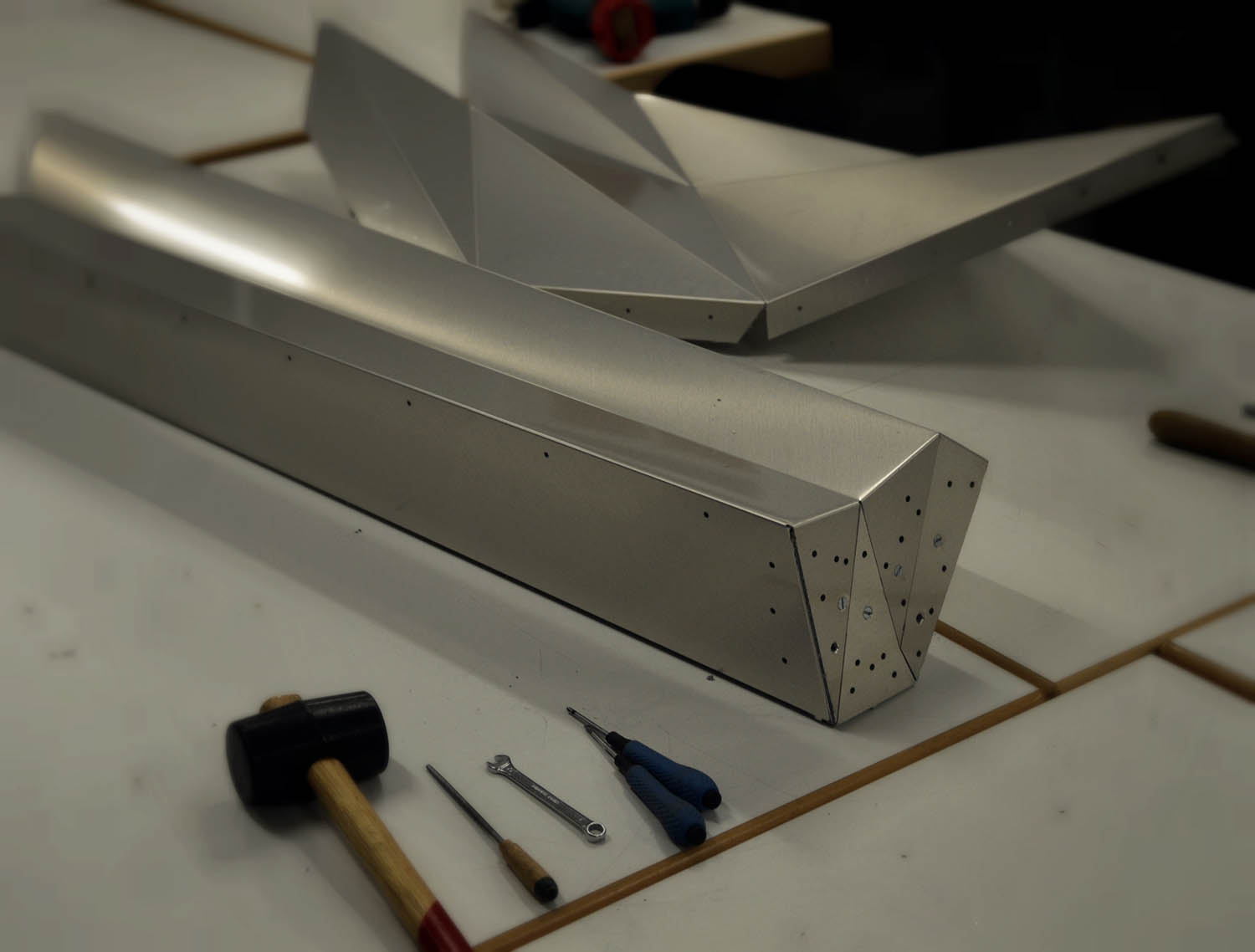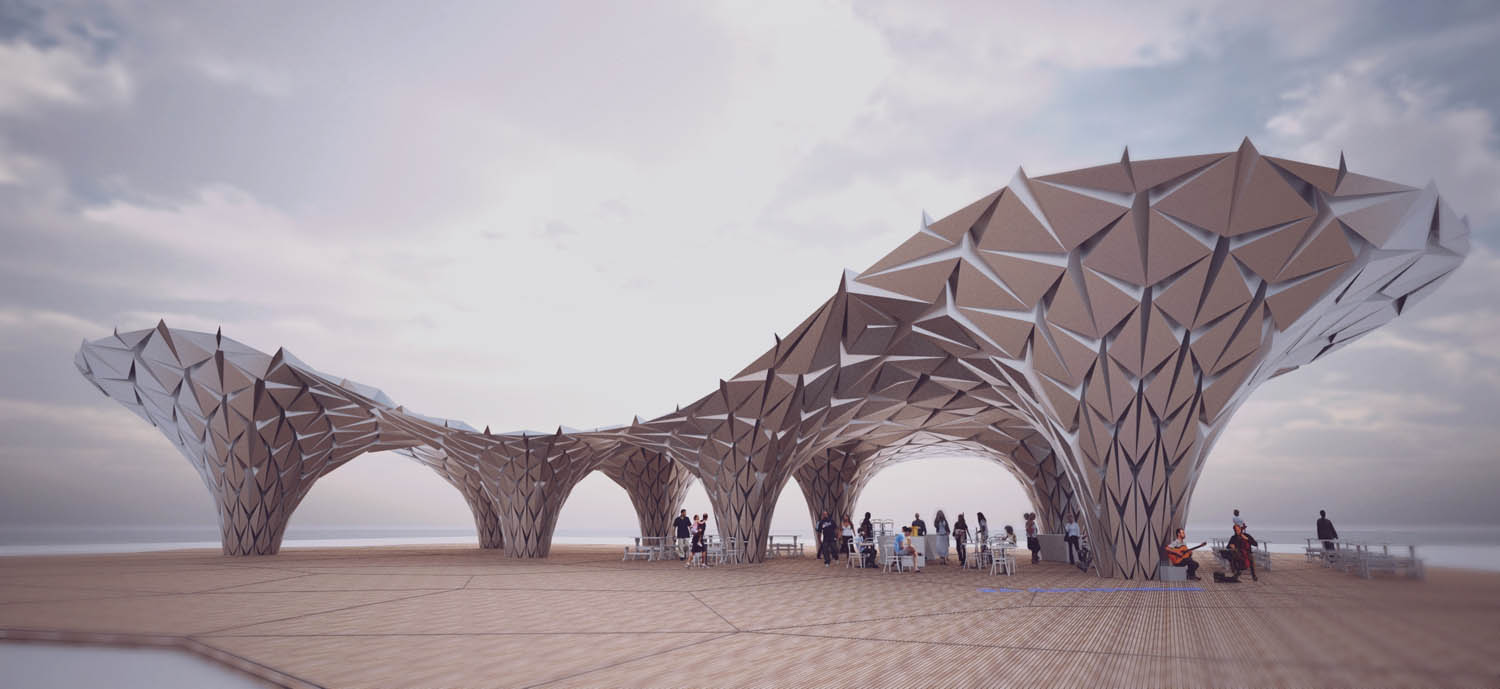 There are many ways of doing this and they all require an open-ended approach and multidisciplinary collaboration. At Foldstruct, we try to combine design, performance optimisation and digital fabrication in a one-stop shop. Using smart algorithms to capture the DNA of the fabrication system and building the designated tools with which designers can plan without them having to go into detail.
Tomorrow's BIM is not a blank page but rather an adaptable, dynamic template. It requires opening the platform and inviting any software, hardware or service along that can add value to the process.
I believe that the boundaries will quickly blur between software producers, system suppliers and fabricators and that business models in AEC will become value-based and not subscription-based.
I envisage a world of expert systems which create optimised, fabrication-ready facades or AI which 'lightweights' buildings to make savings on foundation work, perhaps a system which can deliver a design in different materials making structural modifications with each option. If we can capture and codify production knowledge, these services could be used within the design of a building or in post rationalisation.
Given that the most expensive material in construction is knowledge, we are living in exciting times where that knowledge can be replicated by algorithms to spread across industries at the click of a button. It is now in our hands as an industry to collaborate and bring construction to the next level.
---
About the author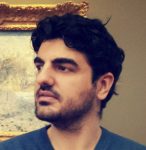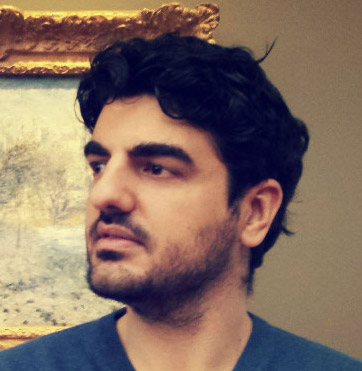 Tal Friedman is an architect and construction-tech entrepreneur active in automated algorithm-based design-to-fabrication.
His work explores new possibilities for transforming the built environment through innovative use of materials and creating new typologies for architecture and structural purposes.
His company Foldstruct uses advanced algorithms and robotics to transform the way things are designed and made, giving new life to industry standard materials and leading the construction tech revolution.