ArcGIS Maps SDK for Unreal Engine offers a set of tools for bringing data from ArcGIS directly into the Unreal Engine 5 development environment.
---
Esri has released version 1.0 of the ArcGIS Maps SDK (Software Development Kit) for Unreal Engine, which is designed to enable developers to build 'world-scale' AR, tabletop AR, and VR experiences for a range of sectors including AEC, utilities, and transportation.
According to Euan Cameron CTO, developer technology at Esri, the SDK will allow developers to use the Unreal Engine 5 game engine to create new classes of applications around their data, creating immersive ways to visualize and interact with real-world GIS assets that complement their current workflows.
The SDK is the result of a long-standing collaboration between Esri and Epic Games. One of the key outcomes of that relationship has been Epic Games' development of the GeoReferencing plugin for Unreal Engine which led to full support in Unreal Engine 5 for double-precision coordinates and the ability to accurately place geographic data on a global scale.
Version 1.0 of the ArcGIS Maps SDK for Unreal Engine includes support for basemaps, which depict relatively static features like streets, buildings, facilities, and landscape details, elevation data for terrains, and geospatial layers such as 3D objects and integrated meshes.
According to Esri, Version 1.0 is just the beginning. The company explains that there's a 'rich vein of functionality' waiting to be tapped into, such as Vector Tile Layers, Point Cloud layers, Feature support, geocoding, routing, and other analysis tools.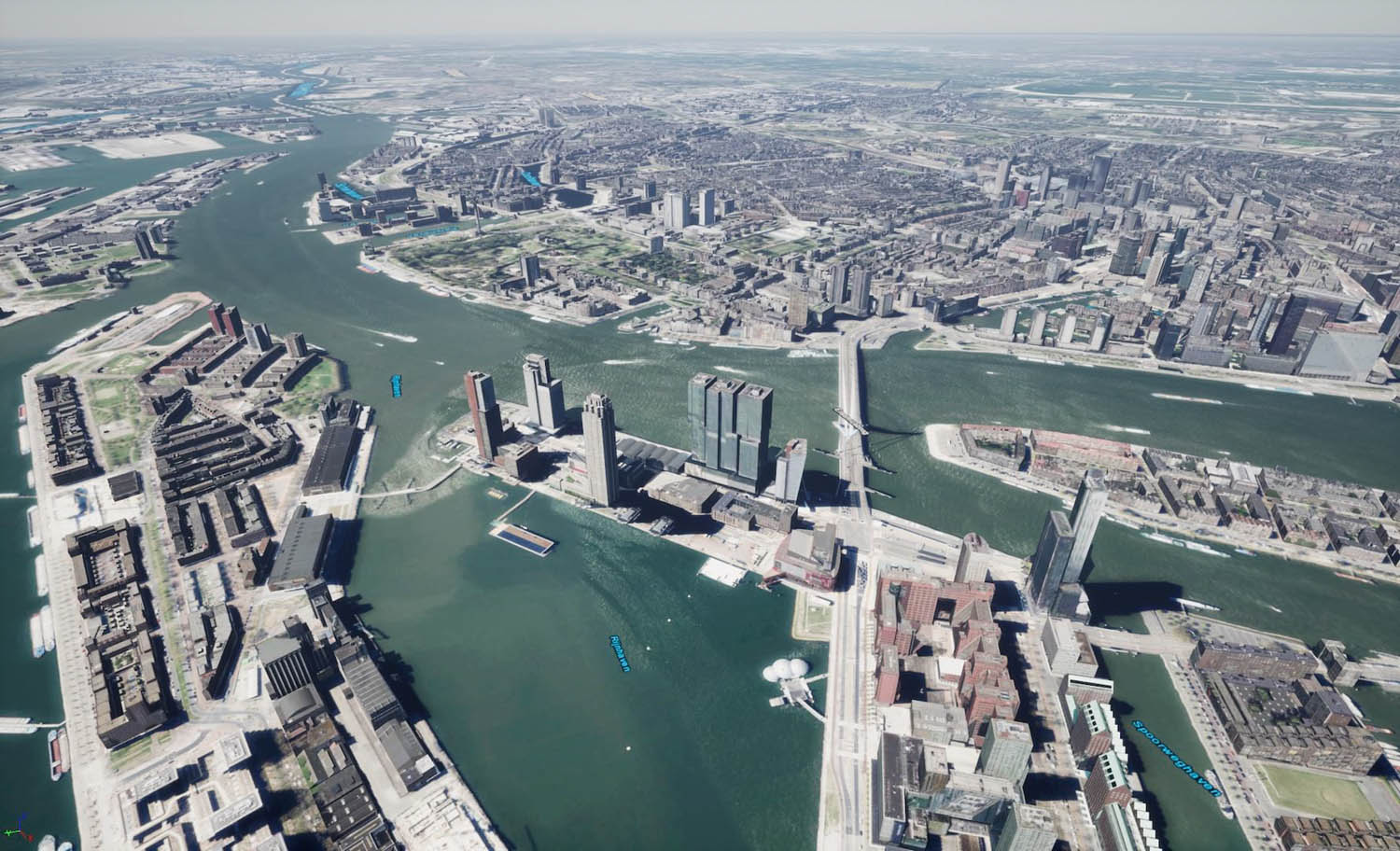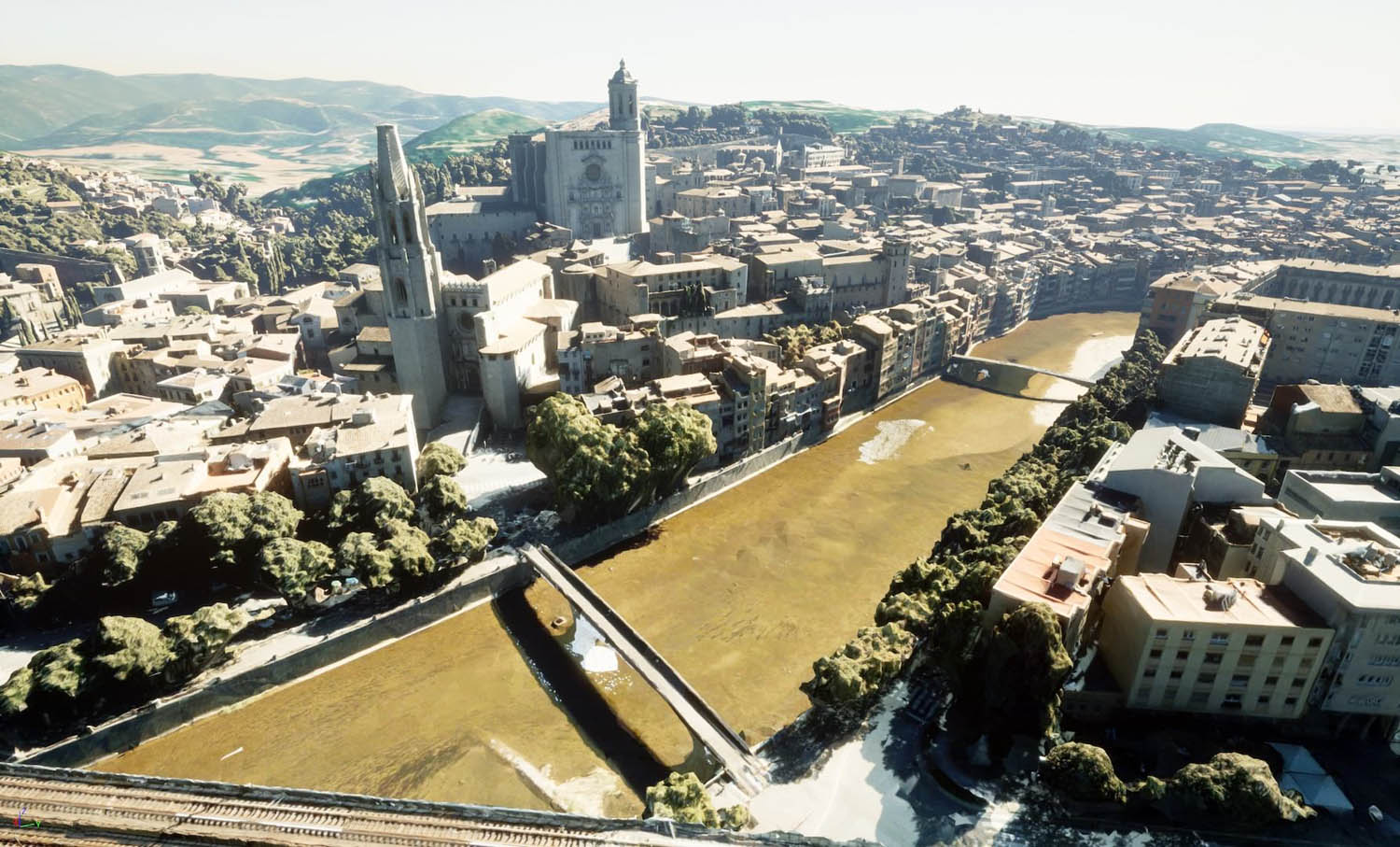 "At Epic, we're committed to building the most open and advanced real-time 3D creation tool, freeing up digital creators to leverage Unreal Engine's capabilities as part of their existing content creation pipeline," said Sébastien Lozé, Unreal Engine Simulations Business Director at Epic Games. "The work done by the Esri team in this collaboration will allow the entire GeoInt community to leverage the rich diversity of created content existing in the ArcGIS ecosystem, and we're excited to see how the release of the ArcGIS Maps SDK plugin for Unreal Engine will create virtually unlimited immersive, interactive, synthetic environments in Unreal Engine 5."
Urban planning and design firm Houseal Lavigne is an early adopter of the SDK. The company was recently hired by the Village of Glen Ellyn, Illinois, a Chicago suburban community, to build an application to assist the community in evaluating development proposals
To help maintain the character of the cherished downtown main street in Glen Ellyn, Houseal Lavigne built an immersive video game-like application with Unreal Engine.
The app allows members of the community to see if a proposal fits into the existing context of their downtown by placing themselves directly into the 3D environment and experiencing potential change first hand. The app uses the ArcGIS Maps SDK for Unreal Engine to create an immersive environment based on 3D scene layers.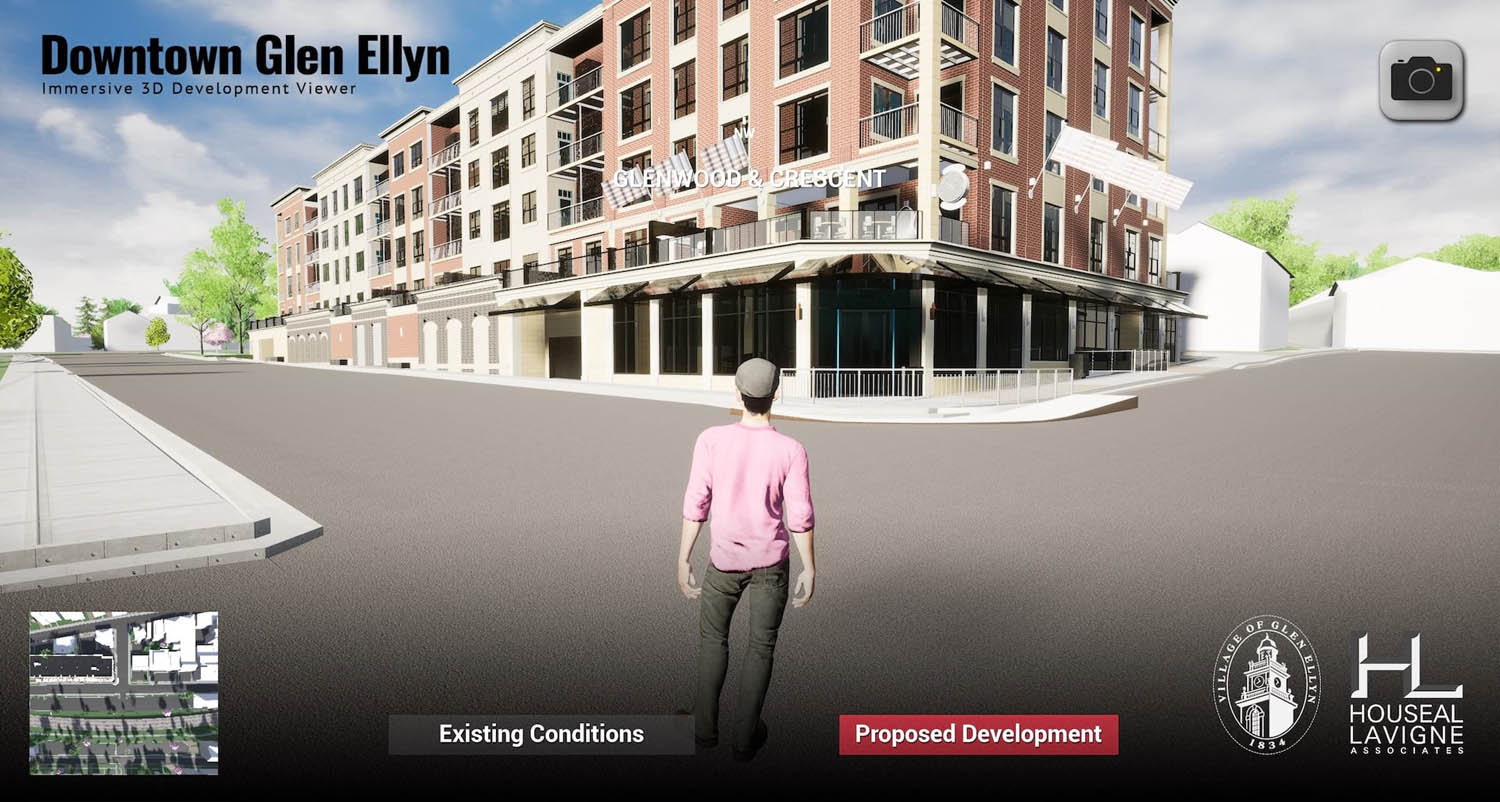 The SDK simplifies application updates by using ArcGIS data sources directly. It dynamically streams in the built environment from ArcGIS Online. Then, when the area changes, the client can publish a new scene layer and the application will update itself.
"It used to be that when we would talk to clients and client communities about change, we would show it on a map. But expectations have changed. Like everyone else, our clients and their constituents have been immersed in video games like Fortnite, and they watch movies shot on sound stages in front of green screens with beautiful 3D worlds drawn in behind the actors. They not only want to see a potential change, but they also want to experience it," said Devin Lavigne principal and founder, Houseal Lavigne.
The ArcGIS Maps SDK for Unreal Engine is free to download.
---
Main image caption: San Francisco textured buildings with demographic data, global imagery, and elevation, viewed from within the Unreal Engine editor.