BIM startup will use money to grow the product and engineering teams, and expand go-to-market strategy.
---
Snaptrude, a BIM startup dedicated to helping AEC companies build more efficient and sustainable buildings faster, has announced it has raised $14 million in Series A funding from the following VCs: Foundamental, Accel, with Fortius Ventures also participating.
This brings the total raised to $21.8M, which will be deployed to grow the product and engineering teams, and expand Snaptrude's go-to-market strategy and provide global reach.
Snaptrude is creating a modern platform for architects and designers to use the 'Figma' cloud model to change how firms design and model. The platform encourages collaboration, interoperability, and efficiency, and is an alternative to 'legacy' tools such as Autodesk Revit, SketchUp, and Autodesk AutoCAD which the company claims create disconnected workflows and impede productivity.
The platform provides instant feedback on real-world parameters, supports all leading design file formats, and now leverages generative AI for building design to improve the design process and reduce the time and money it takes to go from design to construction.
---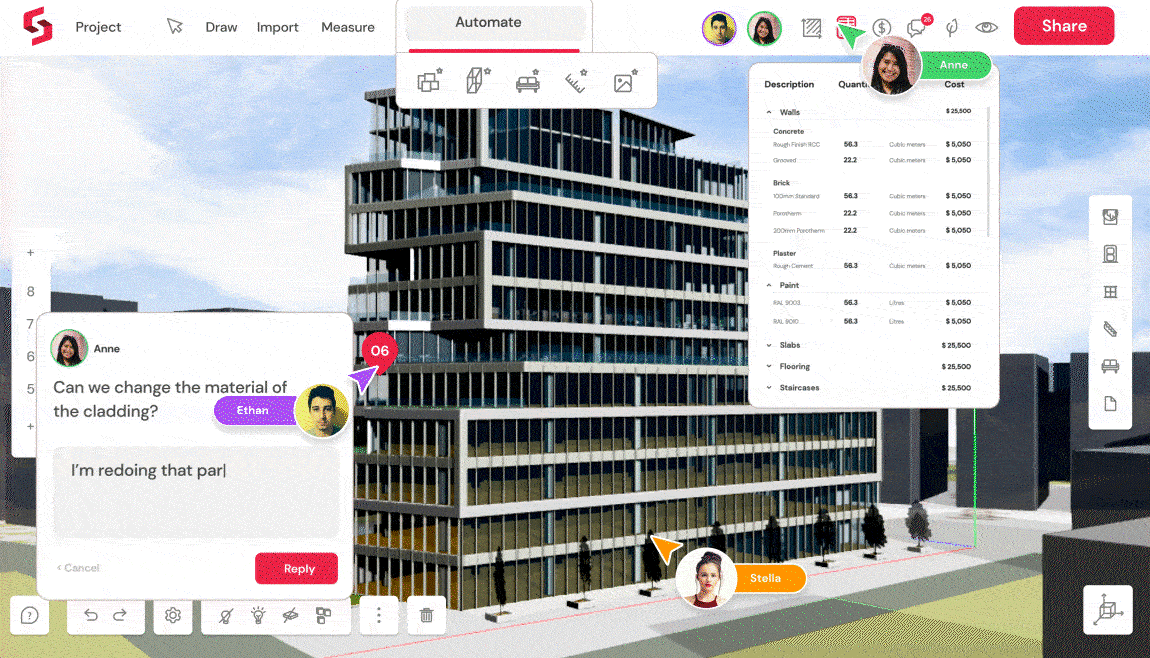 This new funding will be used to accelerate Snaptrude's go-to-market efforts, expand the sales/marketing teams globally, and support the development of their modern platform for the design-construction workflows.
Altaf Ganihar, founder and CEO of Snaptrude, said, "We're delighted to have the renewed support of our investors Accel and Foundamental. When I set out to build Snaptrude, I wanted to improve the broken and complex construction design journey by creating a seamless, interoperable, cloud-based tool that could support architects and designers to focus more on what they do best instead of grappling with legacy tools. With over 20,000 users across the world, we're making great strides to democratise good design and this new funding will support us in continuing to build the software and tools to continue to transform the AEC industry for the better."
Shubhankar Bhattacharya, general partner at Foundamental, noted, "Snaptrude has emerged as the global front-runner in creating the next-generation design stack for the AEC industry."
AEC Magazine covered Snaptrude back in 2022  and the company participated at AEC Magazine's inaugural NXT DEV event this June, where it launched V2 of its platform. The presentation can be watched on demand here.