Developers promise substantial advancements in the core technology, plus design optimisations for architects
---
Vectorworks 2024, the latest release of the Windows and Mac design tool, is said to feature substantial advancements to its core technology. The software includes a modernised UI, improved project sharing, Excel referencing, DWG Import/Export optimisations, and several new viewport and rendering enhancements.
Meanwhile the BIM-focused version, Vectorworks Architect 2024, focuses on features and tools to save time while designing, as well as helping reduce errors in the modelling and documentation process.
At the heart of Vectorworks, the reorganised View and Mode bars are designed to offer a wide range of tools for easy access and organisation. The new option to save custom viewport settings as styles are said to allow for easy transfer between viewports.
Improvements to shaded rendering help designers achieve higher levels of realism and assess their designs with better shadow casting and camera settings. The re-engineered section viewport rendering makes the generation of rendered sections and navigation of sectioned or clipped models faster.
Meanwhile, Microsoft Excel referencing allows new references to be created in Vectorworks for automatic updates to referenced files. Alternatively, changes can be made in Vectorworks and the data pushed back to Excel. Finally, new optimisations for DWG import/export are designed to eliminate the tedious task of file cleanup.
---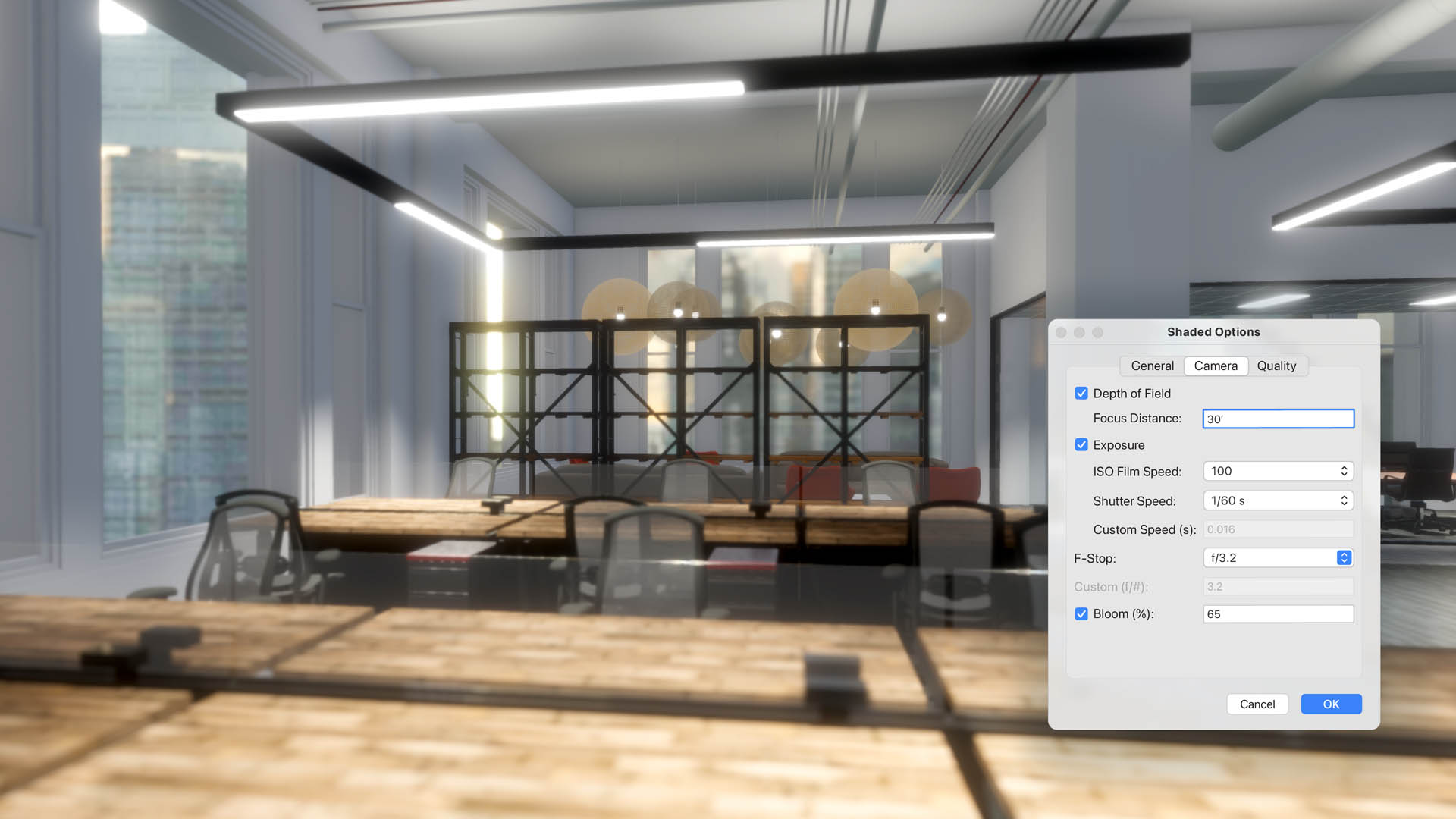 For Vectorworks Architect, users will find increased detail and material specification levels for doors and windows, enhanced stair functionality, improved graphic legend capability and newly redefined parametric railing and cabinet objects.
Improvements to the Wall tool allow designers to 'switch linear and curved wall modes seamlessly' and apply multiple configurations of wall component returns to inserted objects.
Additional improvements to wall, slab and roof texturing are designed to make applying textures to these architectural objects simpler.
Finally, with new structural member improvements, designers have more control over 2D and 3D attributes, material, shape and size for styled and instance-based parameters.
---
---
Find this article plus many more in the September / October 2023 Edition of AEC Magazine
---