As CAD firms have evolved, new business models have led to a significant reduction in the number of resellers (VARs). This has hindered distribution and sales of third-party plug-ins within each vendor's network — but Cadsoma, a new 'Amazon' for add-on applications aims to change all that
---
The design industry is based on a relatively small number of base platforms, such as AutoCAD, MicroStation, SketchUp and Bricscad. At the same time, there are thousands of independent developers around the world creating industry-specific or additional functionality plug-ins that aim to enhance these popular platforms.
Some of these add-ons can be very local in their focus; they may target building standards in a specific country, for example. Others may be more generic and target a worldwide audience. Either way, third-party developers are an essential part of the design community, delivering significant additional functionality and value to a core platform at a relatively small cost to users.
In CAD history, the biggest demonstration of the power of this developer ecosystem was seen around Autodesk AutoCAD, which spawned a huge and vibrant community, via AutoLisp, APIs (application programming interfaces) and OEM versions of its applications. (Original equipment manufacturer software is created by one company and then resold or rebranded by another company).
Third-party developers enabled AutoCAD, which at the time was just a vanilla drawing tool, to include more focused capabilities and to address vertical markets such as manufacturing, architecture, process plant and CAFM (computer aided facilities management). Their add-ons ranged from relatively simple symbol libraries to complete turnkey applications built on unbranded Autodesk OEM engines.
A lot has changed in the industry since the 1980s and 1990s. Companies such as Autodesk ended up acquiring many of the third-party applications that had penetrated their vertical markets. The result was that some of the remaining third parties now found themselves in competition with the very platform they were built on, which was obviously not sustainable. While there were still many developers in the community, it was less likely that an individual developer or development team's add-on would be as prominent or important to the core platform developer.
At one time, Autodesk published thick, paper-based catalogues listing all of the 2,500-plus third-party applications available. This eventually went online and has since morphed into the Autodesk App Store .
While it's good this exists, it is not exactly prominent on Autodesk's site. You really need to know where to look if you're going to find it and it isn't actively promoted by the company. In fact, for the majority of customers, there are precious few places to find a comprehensive listing of add-on tools. For the developers themselves, it's hard to get found by customers, other than working on website search engine optimisation (SEO).
When the world went 3D and products got more complex (Solidworks, Inventor, Revit), we again saw an explosion of third-party developers, working to expand capabilities and address edge-cases and feature holes in the platforms. As the technology evolved, there have been new APIs and new popular products. Today, the rise of the cloud means data can be shared seamlessly between hosted applications.
Beyond traditional CAD platforms, games engines such as Unreal and Unity have also proven to be popular targets for developers, as they offer the ability to display huge model sets and have VR and AR optimisation built-in. This can be as simple as a display engine or a common data environment, or as complex as a full design application like Modumate.
There have also been whole new concepts for application developers to focus on. Autodesk took all of its desktop products and turned niche functionality (DWG, file exporters, file viewing, headless Revit in the cloud, document management and so on) into web services.
So instead of building a plug-in or licensing a whole OEM Autodesk product on which to build, developers could assemble new applications from a collection of plug-and-play micro services. For example, Nvidia offers Omniverse, a cloud-based, GPU-accelerated environment for pretty much any CAD geometry type.
In short, there have never been so many options for professional and in-house developers to create new add-ons. At the same time, there remains a real gap in terms of the way that third-party developers can capture market attention and get their products to market effectively.
Introducing Cadsoma
Cadsoma is a catchy abbreviation of 'CAD Software Market'. Its aims are to become a global web store where independent developers promote and sell their specialised software. While the main CAD vendors focus on selling their core platform tools and services, Cadsoma will primarily focus on promoting independent developers and creators of plug-ins.
Cadsoma is the idea of Wiesbaden, Germany-based Mervisoft, a company that understands only too well the challenges of being an independent CAD software developer. Mervisoft has a long history of development in planning and building automation, as well as in software distribution and web marketing. In recent years, the company has been working with Bricsys and, in the process, built up a community of over 200 third-party developers of industry solutions, creating web-based marketing engines.
Cadsoma's aims are to become a global web store where independent developers promote and sell their specialised software
The Cadsoma website is due to launch to the public in April 2023 and the company is currently recruiting new developers to join the store and utilise the tools available there for promotion, distribution and selling of applications. The initial target markets are the US, Canada, Japan, Great Britain and India, with country representatives located in each on hand to help onboard participating developers.
The industry-specific CAD solutions website is independent of any specific vendor. As such, it will feature applications which run on the complete spectrum of applications, covering many industries. In addition to CAD software, Cadsoma will offer services such as training and support and also hardware.
---
Key features of the website for developers include: sales support, automated Google ad-word marketing, lead generation and management, e-commerce payment handling, CRM and a full overview of sales history.
It's very much modelled on the Amazon service model, with developers getting to upload their own videos and sales content, all of which can be managed via an easy to use front-end. These tools will be of particular benefit to small companies that might not have the internal resources available to deploy a full-spectrum enterprise sales and marketing platform. Until Cadsoma is launched in April, Mervisoft is offering CAD software developers the use of the new marketplace free of charge for their first year.
---
Q&A with Cadsoma Mervisoft
CEO Dirk Redmer on the aims of the new site and the strategy for taking it global
AEC Magazine: Where did the idea for Cadsoma originally come from?
Dirk Redmer (DR): The reason why we started Cadsoma is that we handled 150 developer partners in Germany for Bricsys. We helped them to port their applications from Autodesk to Bricscad. We organised fairs for them. We organised a LinkedIn for the German Bricscad community. We gave them lead collection tools, to help developers be present in the market. We looked, but we couldn't find any platform in the world to market your company and sell your plug-ins. We searched for our own planning plug-in, TRIC, which is popular in Germany and used by Deutsche Bank in Frankfurt to design its offices, but couldn't find anything, so we decided to build what eventually became Cadsoma.
If you're a newbie and you're going into Google AdWords, you're lost. You can burn your money very easily and get the same result as not spending a lot of money! For the last 15 years, we have been doing Google campaigns for BricsCAD. So, we know a lot about how to do that and we are bringing that knowledge into Cadsoma.
Our concept is like Amazon, and it's all automatic. If you are a developer, and you have registered your company and your product, you automatically get added into our AdWords campaigns for Cadsoma. There's no work, it's literally one click. Our first developer to sign up was CADprofi, who we have known for over a decade. The company has over 12 products and bundles in 27 languages, and had also been looking for a marketplace to push its plugins. We will do that for all resellers and developers who register with Cadsoma. To help them, to give them a marketing tool, not just a plug-in store. We also support Tik Tok, Instagram, LinkedIn and Facebook.
---
AEC Magazine: The platform isn't just about software though?
DR: Correct. Cadsoma isn't just a place for products, but you can join and put your services in our system to use our e-commerce and marketing backend. For a yearly fee, there's an option to market and collect payment for services, book banner adverts for your services, links to your website and so on.
---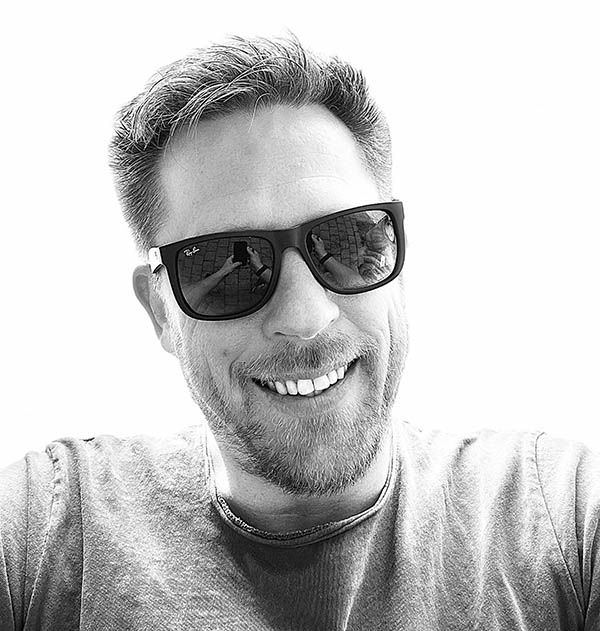 AEC Magazine: So why do you think Cadsoma is needed now? DR: I think about this a lot. What I've seen in the last 20 years is that the CAD platform companies are always pushing themselves above all the developer partners. Despite having a lot of developer partners, resellers and dealers, the CAD platform company is more concerned about selling more of its software. It doesn't matter if your software or plug-in is big or small; the platform companies push their resellers to focus more on increasing the sales of their platform tools. For the reseller to maintain discounts, they have to meet higher targets, which steals bandwidth to sell third-party plug-ins.
Developer communities are important for the CAD platform companies, because they are sales multipliers. What we are trying to do is to give all the dealers and the developers a platform to promote their own products, not just rely on the CAD developers to push their own plug-ins. We are inverting the sales pitch by putting developer products on top.
---
AEC Magazine: How does Cadsoma work?
DR: The website has a big search bar and, using keywords combined with filters, you find plug-ins that run on your core CAD applications, matching your industry discipline and the design issue you are looking to solve. Developers have their entries on the system and can include links such as demo downloads. Our platform handles the lead generation back-end and payment. Users don't have to be registered and can opt to browse and purchase as a guest.
We have a rating system for customers to award to developers. In April or May, there will be a 'Buy with Cadsoma' button, which developers can use on their own websites to harness our e-commerce back-end. These are little things, but we want to make the system a community, especially for developers who have few places to connect and work together.
---
AEC Magazine: How many companies do you have registered?
DR: At the moment, we have 30 companies registered, but you can only see around 19 or 20, because we are still helping a number of them onboard to the system. We have personally invited over 600 companies to get on Cadsoma. Obviously, we are talking to the firms on the AutoCAD app store, too. Because ours is an independent platform, if their plug-in works in Bricscad, they are allowed to announce all the different platforms they support and run on. That's not allowed on the Autodesk store. We have really industry seasoned representatives in important geographic areas like India, UK and Japan who have worked in CAD software distribution. They will work with developers and spread the word and also help us with country localisation of the website, which will come in time.
---
AEC Magazine: Are you looking for more developers to join the platform before the official launch?
DR: Yes, we are talking with everyone and putting together a deal for startups, where they get Cadsoma for free, for one year, for example. So even though we have been in the CAD business for 20 years, I feel like a baby just starting to walk with the development of Cadsoma!