What lies ahead for architecture and construction?
By Bob Venero CEO, Future Tech Enterprise, Inc.
---
Growth of Virtual Worlds
While many may see connected 3D worlds and the like as the dream for gamers, the "metaverse", a concept first coined by author Neal Stephenson in the 1990s, is also set to have a major impact in industry, through digital twins.
Physically accurate simulation and design collaboration enabled by scalable virtual worlds will be a game changer for industries that rely on today's complex 3D design pipelines.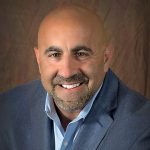 But what's in it for architecture, engineering and construction (AEC) companies?
For AEC teams designing buildings, there is a growing demand for efficient collaboration, and the expectation of accurate simulation and photorealism.
Platforms are now available which support a move towards a more connected and collaborative way of working.   which can offer a range of benefits such as:
---
Physically Accurate Design
Designs made in virtual worlds need to be true-to-reality and exact when built in the real world. Omniverse Enterprise, a 3D design collaboration and simulation platform enables teams to represent models in full geometric precision, physically accurate lights, materials, and physics – models simulated in Omniverse are true-to-reality.
---
Seamless design collaboration
AEC project teams can be unified on a single, interactive platform—even when simultaneously working with different 3D CAD, visualisation and BIM authoring tools—to rapidly develop architectural models and simulations in real time.
---
True-to-reality3D representations
Teams can iterate on ideas swiftly to drive innovation, with the ability to create compelling photorealistic visualizations faster to meet deadlines and win new projects.
---
Speedy design reviews and faster approvals
Simple presentation of accurate visualizations and enhanced team collaboration reduce the number of review cycles, keeping projects on track. Designs and modifications can be updated in real-time. Teams, clients, and contractors can view the designs on any device, at anytime, anywhere.
---
Save money, travel and time
One of the main benefits of collaborating in a shared virtual scene is that it facilitates a new way of working. Long train trips and flights can become a thing of the past, helping to reduce travel costs and associated emissions, while increasing productivity and supporting the work/life balance of employees.
---
The future
As virtual worlds for industrial use cases are emerging, many platforms are now available to help accelerate this shift to a new way of working, led by Omniverse Enterprise.
Omniverse Enterprise is an end-to-end 3D collaboration and true-to-reality simulation platform, optimized by NVIDIA to run on NVIDIA-Certified Systems™. Omniverse Enterprise fundamentally transforms complex 3D workflows, enabling teams to achieve new heights of 3D production quality, maximum iterations at no opportunity cost, and enhanced ability to meet tight project deadlines.
Future Tech is proud to be among a select group of solutions providers to offer the power of Omniverse Enterprise as a service.
Stay tuned for registration details on upcoming Omniverse Enterprise and Future Tech webinars.
---
About Future Tech Enterprise, Inc.
Future Tech Enterprise, Inc., is an award-winning, global IT solutions provider that supports industry-leading organizations in the aviation, defense, education, energy, financial, government, healthcare, manufacturing, and retail sectors. ‌ We‌ ‌help‌ ‌companies‌ ‌maximize‌ ‌their‌ ‌full‌ ‌range‌ ‌of‌ ‌IT‌ ‌investments,‌ ‌delivering‌ ‌solutions‌ ‌for‌ hardware/software procurement, configuration and imaging, hybrid cloud, artificial intelligence, data science, modular data centers, cyber security, logistics, customized data science workstations, print management, data storage, advanced 3D printing, Virtual Reality/Augmented Reality (VR/AR) and E-sports.
Contact us – info@ftei.com.
Learn more by visiting ftei.com