Businesses and professionals in the AEC industry are always looking for the latest solutions that will help them enhance workflows and maintain productivity.
Traditional architecture workflows are often time-consuming, complicated and costly. To keep up with multiple projects and tight deadlines, architects need technologies like NVIDIA RTX to achieve smoother workflows with design and visualization software tools, real-time photorealistic renders of 3D models, and the ability to quickly iterate on designs.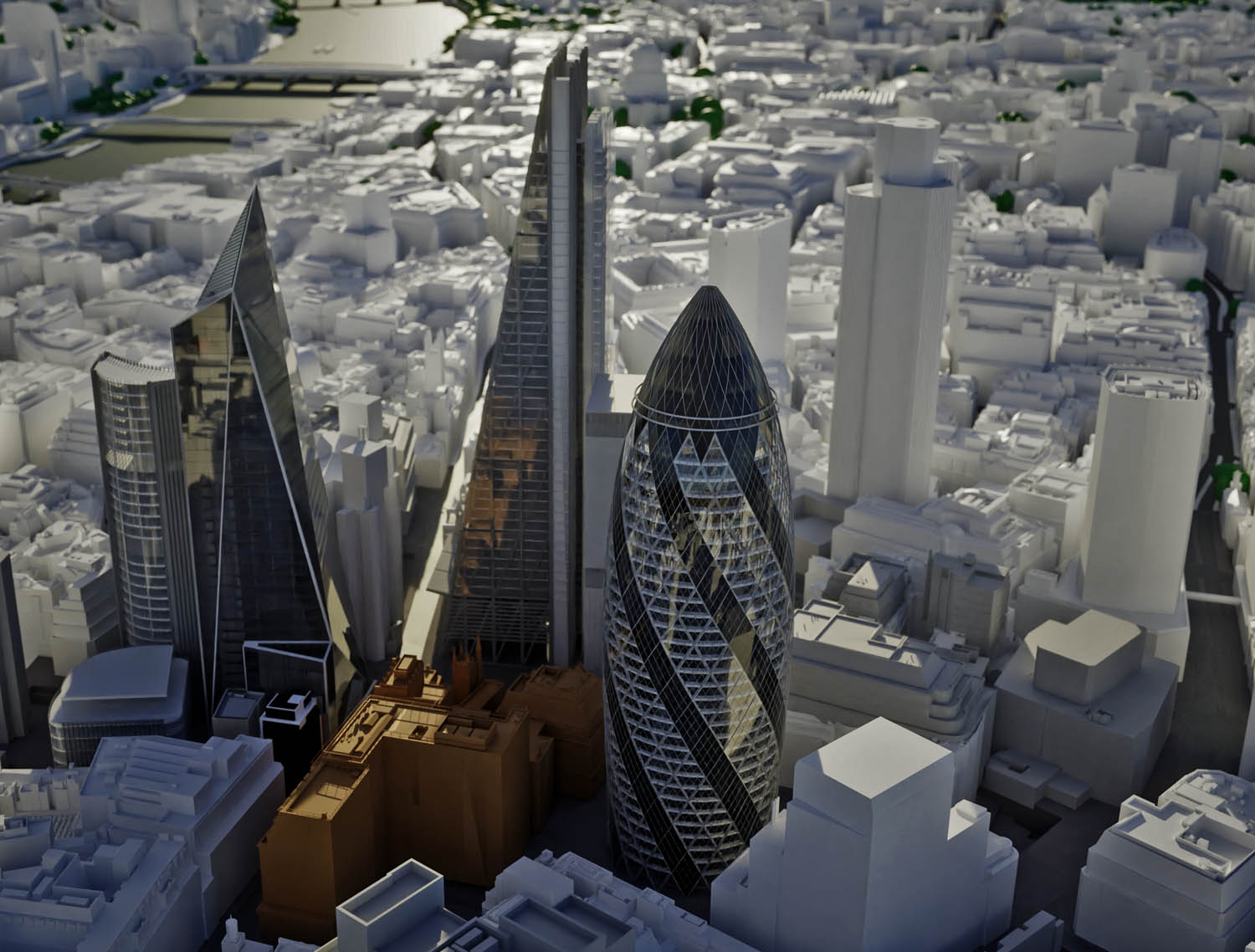 From design reviews to virtual construction rehearsals, NVIDIA RTX technology is transforming creative workflows in the AEC industry, helping project teams easily keep up with their advanced workflows while accelerating productivity and efficiency.
NVIDIA RTX-powered technologies like NVIDIA RTX Virtual Workstation software (vWS) are allowing users to easily access and work on designs and 3D models from any location, using any device. Using RTX GPU-accelerated virtual machines, architects and designers can get the power and performance to run intensive compute and graphics workflows while working remotely.
And with NVIDIA Omniverse, the open-source simulation and collaboration platform that's built on NVIDIA RTX technology, project teams can experience the next era of collaboration and simulation. The open platform enables professionals to accelerate architectural design workflows and visualization by virtually collaborating in real time inside a shared virtual space. Using a solution like Omniverse Enterprise helps companies and 3D production teams, which are often large and geographically dispersed, to work seamlessly together on complex projects.
Experience the Powerful Performance of NVIDIA RTX
NVIDIA RTX professional GPUs, based on the NVIDIA Ampere architecture, fuse AI, real-time ray tracing, and programmable shading to speed up and optimize building and infrastructure design processes. They feature the latest RT Cores, Tensor Cores and CUDA cores to accelerate graphics, rendering, compute and AI significantly faster than previous generations.
As part of a broad ecosystem of hardware and software, RTX enhances any design workflow—such as 3D graphics, extended reality, ray traced rendering, and AI-enabled applications—and helps teams enhance content creation by delivering effective work-from-anywhere capabilities.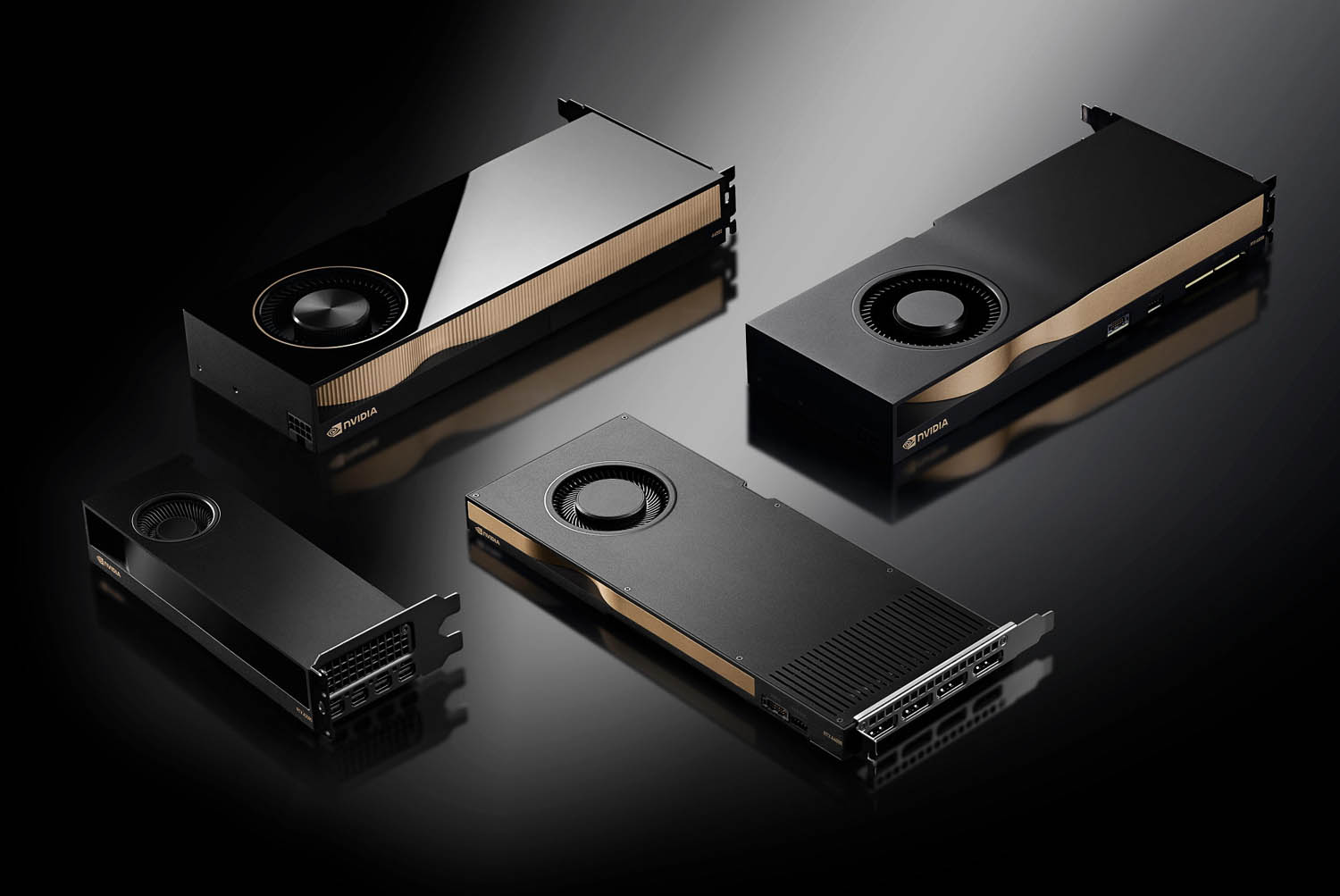 NVIDIA RTX GPUs allow AEC professionals to instantly create cinematic quality renders, even when working with the most complex BIM models. Combining RTX technology with GPU-accelerated rendering software delivers a high-quality interactive visualization experience. Architects can view design changes in real time and stakeholders can visualize realistic models to make faster decisions with greater confidence.
Using RTX GPU-powered desktops and mobile workstations, professionals can get the performance and flexibility they need to run advanced software tools, render complex photorealistic scenes in real time, and interact with massive 3D models and datasets.
And with more businesses around the world starting to adopt hybrid work environments, solutions like NVIDIA RTX vWS software help millions of professionals run the most demanding applications from any location. NVIDIA RTX vWS is the only virtual workstation solution that supports NVIDIA RTX technology, bringing advanced features like ray tracing and AI-denoising to a virtual environment.
NVIDIA Omniverse also helps architects and designers accelerate workflows as they can simultaneously collaborate with colleagues or clients in other locations. Built on NVIDIA RTX, Omniverse helps teams iterate simultaneously on a single 3D model in real time, even while using different software applications.
To learn more, watch the on-demand webinar, "NVIDIA RTX: The Future of Visual Computing for Professionals," and hear about the latest advancements in physically based rendering, engineering simulation, immersive virtual reality and AI. Discover how NVIDIA RTX is driving new techniques and innovations that help AEC professionals tackle complex building and infrastructure projects with higher productivity and efficiency than before.