Training is very important to help AEC firms get the most out of their CAD or BIM software. But education can also extend to hardware, and by understanding how to match workstations to workflows, firms can increase their productivity yet further
---
It's fair to say that 2020 was a challenging year for everyone. But, in the words of CAD training specialist Shaun Bryant of CADFMconsultants, it's been insane. "We've been really, really busy," he says.
Bryant, an Autodesk® Certified Instructor, Autodesk Certified Professional and Autodesk Expert Elite, is extremely active in the world of Autodesk. For many years he's offered AutoCAD and Revit training through a combination of classroom, on-premise, and online delivery.
But with the Covid-19 pandemic things started to change dramatically in March 2020, as Bryant explains, "I was literally in London training the week before the first UK lockdown, but that was the last bit of classroom, face-to-face training that I did."
Since then, Bryant has seen a sharp rise in demand for online, including custom training programs, Autodesk Certification and LinkedIn™ Learning, through which he provides a comprehensive set of AutoCAD courses and tips and tricks.
However, like many others in the industry, Bryant is really looking forward to meeting people in person again.
"I don't think classroom training will ever go away. One of the big topics that came out of [virtual] Autodesk University was how so many people miss that interaction, that networking where you can sit down and chat face to face and go through all the niggly bits of stuff that you just want to talk about."
One of those 'niggly bits' that regularly crops up is the subject of workstation specifications. Bryant has seen his fair share of poorly configured machines over the years. This can have a huge impact on productivity, but it's not always obvious to the user that it's their hardware that's holding them back, as he explains. "One of the things I offer is a hand holding facility, so you might get somebody who's done their three day Revit course, and then I'll follow up by coming into their office so I can be on hand to answer questions.
"Sometimes people will say 'I've got this massive Revit model and it just doesn't work.' You realise that it's not their fault, it's not the software's fault, it's just that the hardware isn't up to spec. They might be using something like integrated graphics and it's just not handling the Revit model very well."
Integrated graphics – when the Graphics Processing Unit (GPU) is built into the workstation's CPU – is something that Bryant often sees causing bottlenecks with larger CAD files. He puts their use down to a lack of understanding and, of course, companies trying to save money. But it's a false economy, he says, as he recalls one firm that came in for training and were amazed by how slow their machines were compared to those in the classroom.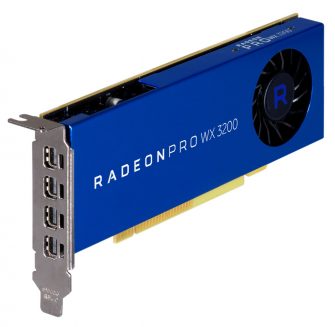 "They told me the spec of the machines they use in the office, and it was almost like they'd gone to their local retail store and got the cheapest laptops they could buy – and yet they were running 3D AutoCAD on them. And then they told me 'that was what our boss told us to get.'
"Of course, with those machines they were struggling from a workflow perspective, so I advised them to talk to their boss and explain it to him from an overall, almost profit and loss kind of perspective, that they're losing so much time because the machines are so slow and any money they saved on hardware just disappeared into the ether.
"The funny thing is, I kept in touch with one of the guys, and he told me that when he explained it to his boss in this way, he immediately placed an order for six reasonable desktop workstations and that the boss didn't bat an eyelid when he wrote the cheque."
To give CAD and BIM software the level of graphics performance it demands, Bryant always recommends using a discrete (or standalone) graphics card.
Bryant's preferred GPU for CAD software like AutoCAD and Revit is the AMD Radeon™ PRO WX 3200, an affordable sub $200 USD / £200 GBP professional graphics card with 4GB of memory that can power multiple UHD monitors. "It's almost like a standard piece of kit that you need for CAD," he says. "It has twice the amount of RAM as the competition at that price (1) and includes substantially more TFLOPs (2) for faster viewport drawing. You don't have to spend a lot to get good performance." The GPU is tested and certified for AutoCAD, Revit and many other professional applications.
In Bryant's view, CAD software certification is absolutely essential, recalling one time where he used a non-certified card in AutoCAD and got horrible ghosting and jagged edges when moving a line across the screen.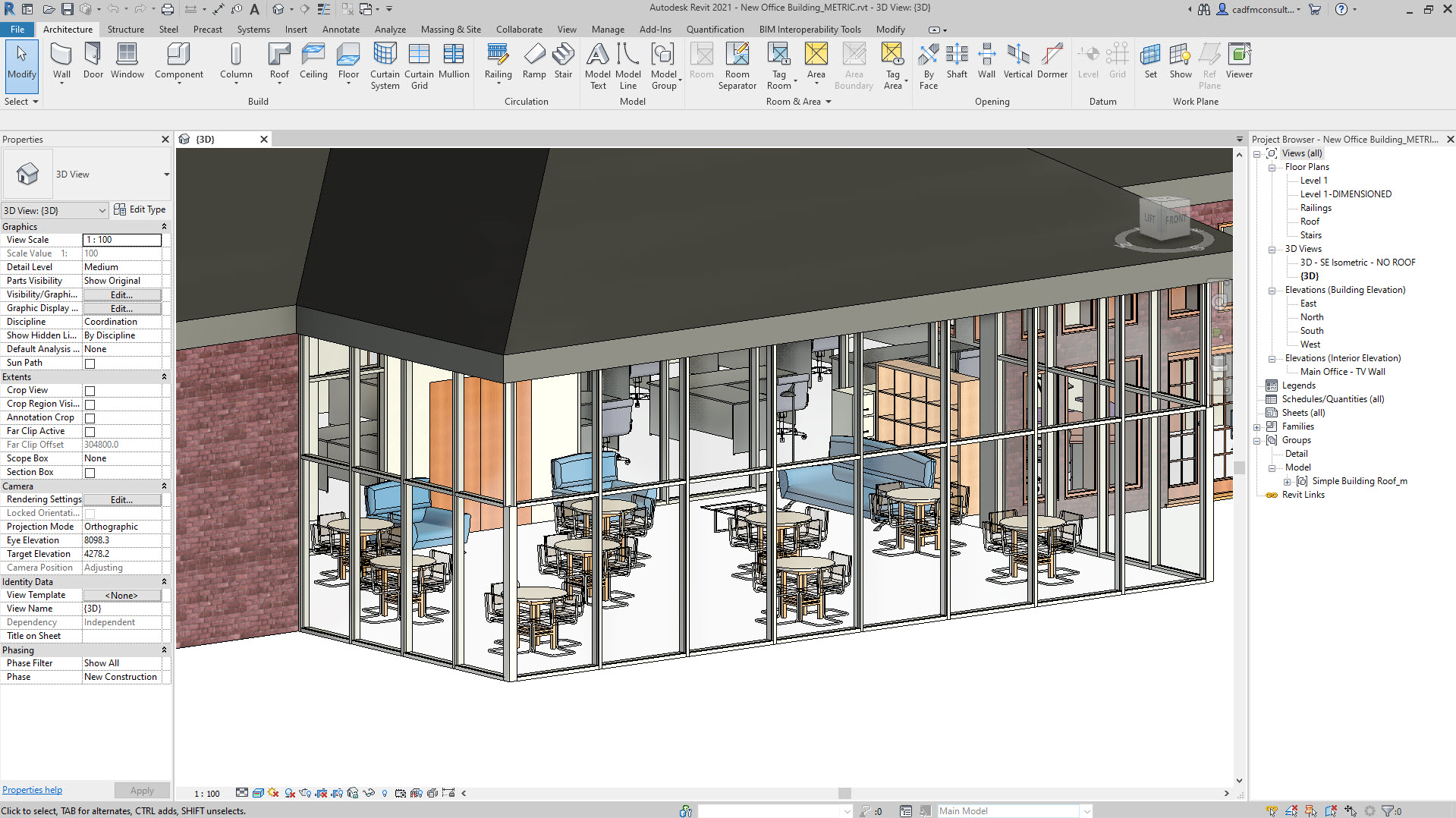 "Autodesk has done exhaustive testing on those cards," he says. "They certified those cards with the products you use, whether that be AutoCAD, Revit, 3ds Max, whatever. And if they've done all that rigorous testing, it means that they're happy with it, and they want you to use that particular card with the software.
"And one of the benefits you have with all the Autodesk software is it will alert you if it's a non-certified card," he adds.
Beyond CAD
While AutoCAD and Revit remain bread and butter applications for many AEC firms, design visualisation and Virtual Reality (VR) are becoming more and more prevalent. But, as Bryant explains, it's important to understand that, from a hardware perspective, what's good for CAD isn't usually powerful enough for these demanding applications.
"I worked with a company a few years back, and they were a spin-off of an architectural firm, but they were purely doing architectural visualisation," he says. "Weirdly enough, they thought it would be OK to use the same graphics cards they were using for CAD.
"The GPU was great for your optimum CAD models, and everything else, but as soon as you start rendering, lighting, materials and so on, plus animation, walkthroughs – all that kind of thing – they said, 'ah, this is a bit slow, this is a bit jerky'. Also, their RAM wasn't up to the job. And I said, 'well, you're going to have to upgrade your hardware'."
Bryant himself is already well along this design visualisation path. He uses 3ds Max, Maya, Unreal Engine and Unity and has developed a LinkedIn Learning course that shows architects how to take a Revit model into Unreal Engine to generate movies, walkthroughs and rendered views.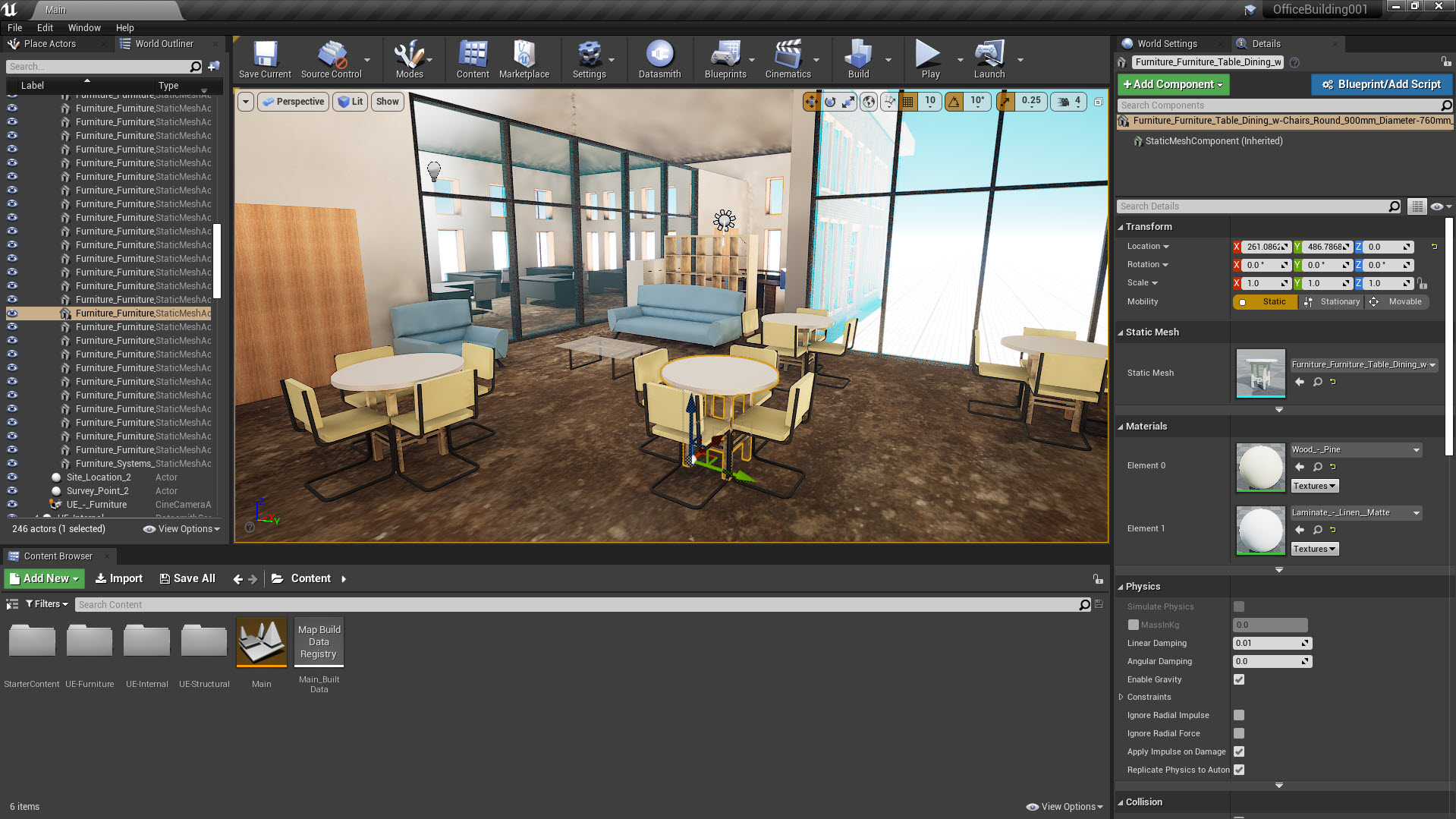 Bryant also uses a system powered by AMD graphics for his CAD and BIM work, but for his more demanding design viz workflows, including VR, he has a powerful 32-core AMD Ryzen Threadripper workstation with a high end AMD Radeon PRO GPU with 8GB of fast onboard memory.
"I've tried to run Unreal Engine on my system, and it runs to a point, but you start to see a little bit of lag here and there and especially when you're doing things like lighting, rendering, and so on. But when you run it on a high end Radeon PRO GPU it's seamless, everything's moving in real time.
If you're an architect, you don't want to be on your laptop waiting for a render to finish and saying, 'I've got nothing to do,' as you sit there twiddling your thumbs
"The speed it does stuff sometimes, I'm like, 'OK, I didn't even blink'. It just eats things for breakfast, it just swallows it up," he says. "I can do a render in Revit in about two minutes, whereas on the laptop that would take probably up to about 15 to 20 minutes.
"If you're an architect, you don't want to be on your laptop waiting for a render to finish and saying, 'I've got nothing to do,' as you sit there twiddling your thumbs."
Education, education
Bringing the conversation back to education, Bryant believes there's often a huge knowledge gap about the need for hardware – graphics cards, in particular – to be matched to different workflows. Having too little graphics performance is one thing, but it's also important not to overspend unnecessarily.
Minimum and recommended specs are a good place to start, says Bryant, and this information can be found on the websites of software developers. AMD also has an online interactive GPU recommendation tool that provides guidance for its certified applications, including Autodesk Revit®, AutoCAD®, 3ds Max®, Epic Unreal Engine and others.
"You don't have to have the all-singing, alldancing GPU, unless you are doing the all-singing, all-dancing kind of work – the architectural visualisation, the VR, the AR," says Bryant.
"Two of the things I love about AMD is, one, their price banding isn't massively high, and two, they've got a fantastically diverse range of graphics cards.
"If you can get users into the tech and educated to a level so they can understand that a Radeon PRO WX 3200 graphic card does this, whereas Radeon PRO VII graphics does that, they can then realise how much they need to spend on that technology, and they might have a residual amount left over for improving other components, or which could go into training."
Ultimately it all comes back to education. Having the right hardware can have an immediate impact on productivity, but software training is still one of the most important investments any AEC firm can make.
"One of the quotes I always use when I talk about training, is you'll go to the powers that be and say, 'I need a training budget' and the immediate counter to that is, 'oh, why are we spending all this money on training when they're potentially going to leave anyway?' My argument back is 'what happens if we don't train them though and they stay?'
"And you see the management guys, the C level guys say, 'he's got a point.' And it's true, if you train people and invest in them, they'll stay anyway. You're helping them expand, you're empowering them to be better at what they do."
---

Learn more
For more information information about Bryant's LinkedIn training courses, click here.
For more information about AMD professional graphics, click here.
---
© 2021 Advanced Micro Devices, Inc.
All rights reserved. AMD, the AMD Arrow logo, Radeon, Ryzen, Threadripper, and combinations thereof are trademarks of Advanced Micro Devices, Inc. Autodesk, AutoCAD, Revit and 3ds Max are registered trademarks or trademarks of Autodesk, Inc., and/or its subsidiaries and/or affiliates in the USA and/or other countries. Other product names used in this publication are for identification purposes only and may be trademarks of their respective companies.
Here's the Legal Bit.
If you want additional details, you can find it below for added peace of mind:
1. RPW-254: Based on workstation GPUs priced under $200 USD. Radeon™ PRO WX 3200 graphics with 4GB VRAM vs the NVIDIA® QUADRO® P620 with 2GB VRAM. 2. RPW-255: Based on workstation GPUs priced under $200 USD. Radeon™ PRO WX 3200 graphics with 1.66 TFLOPS vs the NVIDIA® QUADRO® P620 with 1.386 TFLOPS. 1.66 / 1.386 = 20%