The construction industry is on the verge of a revolution which will change the way buildings are designed and built. New technologies are having a profound impact on architecture, engineering & construction. At NXT BLD 2021 you will find out how
---
NXT BLD is AEC Magazine's annual event where we examine the disruptive technologies coming to the architecture and construction space. We look beyond today's BIM adoption challenges to smarter, intelligent digital workflows, from concept through fabrication to operation.
Last year, the pandemic forced us to go virtual but the incredible vaccine roll-out means NXT BLD 2021 will now take place at the prestigious QEII Centre in London on 9 November 2021 and we can't wait to meet you all again in person.
The last eighteen months are already starting to feel like a dystopian VR dream, being confined to our homes for so long and only able to connect virtually.
It was certainly the year in which the Internet rescued the AEC industry, with various cloud platforms enabling projects to keep going, despite working together, apart.
This experience has changed attitudes to where we work, how we collaborate and how we make our IT backbones more resilient. We will be addressing this subject within the conference with our partner, Lenovo, and others.
In terms of core AEC technologies, we have an inspiring roster of speakers for our two conference tracks, covering a wide range of hot topics — off-site construction, computational design, collaboration tools, robots and construction, VR, mixed reality, digital twins, extremely high-resolution reality capture (photogrammetry) and the latest in powerful workstations. Each talk include an audience Q&A. See below for some of the highlights.
Meanwhile, here's some more information and details of our enhanced COVID safety procedures
---
Exclusive 2-for-1 ticket offer for AEC Magazine readers
For readers of AEC Magazine, we are offering a strictly limited number of tickets on a special 2-for-1 offer.
Simply use the promotional code 241AEC and you can pick up a pair of tickets for £69.
Tickets include full access to the conference and exhibition, refreshments, lunch and drinks at the networking reception. When they're gone, they're gone!
---
Principal / director of design technology, HOK
In this unmissable presentation, Greg Schleusner, director of design technology and innovation at HOK will explore the necessity and opportunities for architecture and engineering practices to work together to solve the challenges facing our industry.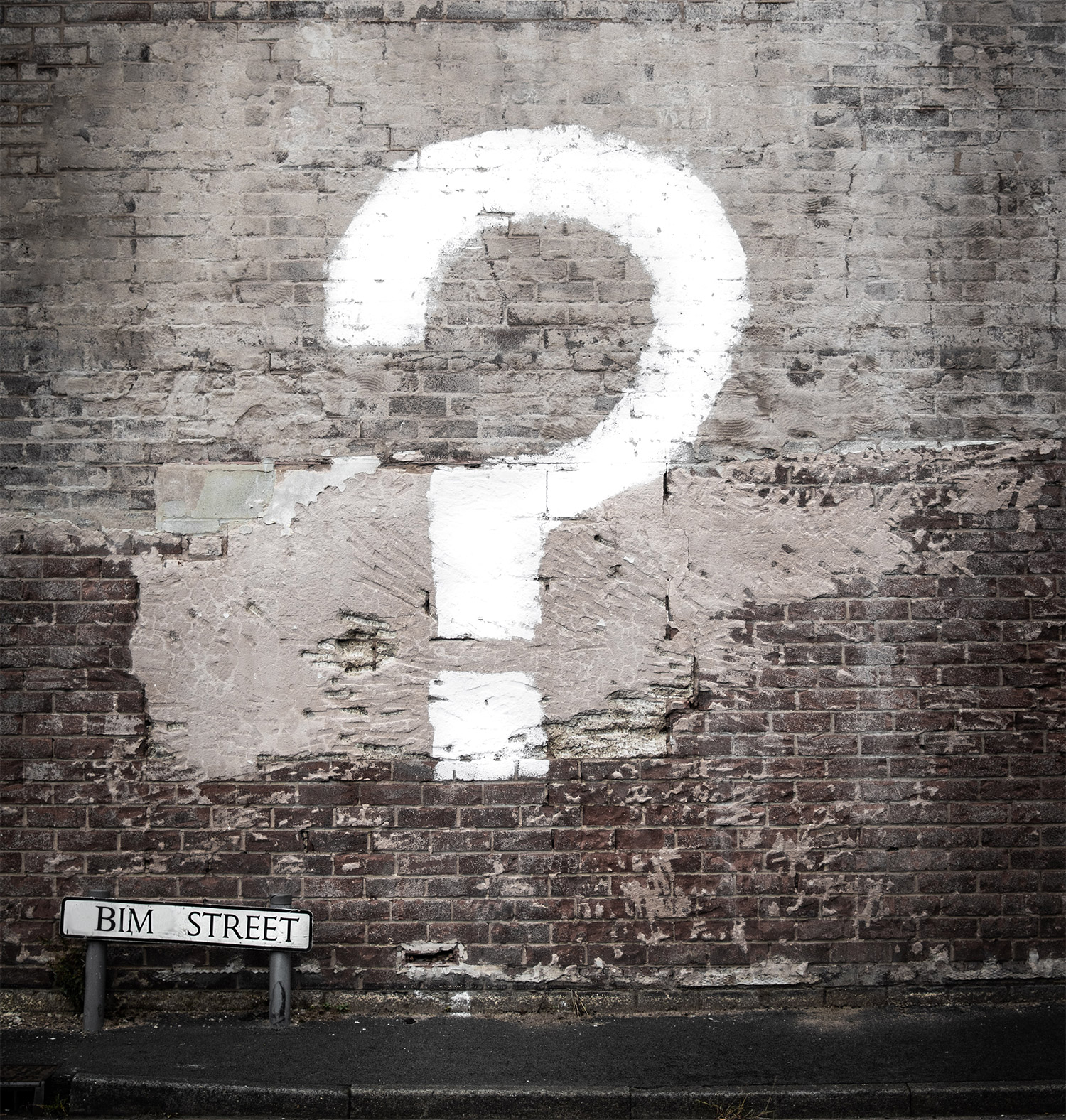 ---
Foster + Partners applied research and development (ARD) group
The in-house Applied Research and Development team (ARD) at Foster + Partners is legendary. Comprising, architects and engineers who can program, the multi-disciplinary team are tasked with solving complex design problems, developing tools for teams, as well as evaluating the latest hardware and software.
NXT BLD will feature two talks from ARD. The first, on its real-world evaluation of using robots in construction. The team (pictured right with Boston Dynamics' Spot robot) will relay the positive and negative findings of their experiments with automation.
For the second talk, Martha Tsigkari and Francis Aish will highlight some of the research projects the team has undertaken to resolve complex design issues. ARD's work covers: computational design, performance analysis, optimisation, fabrication, AR/VR, machine learning, and real-time simulation.
Both talks are not to be missed.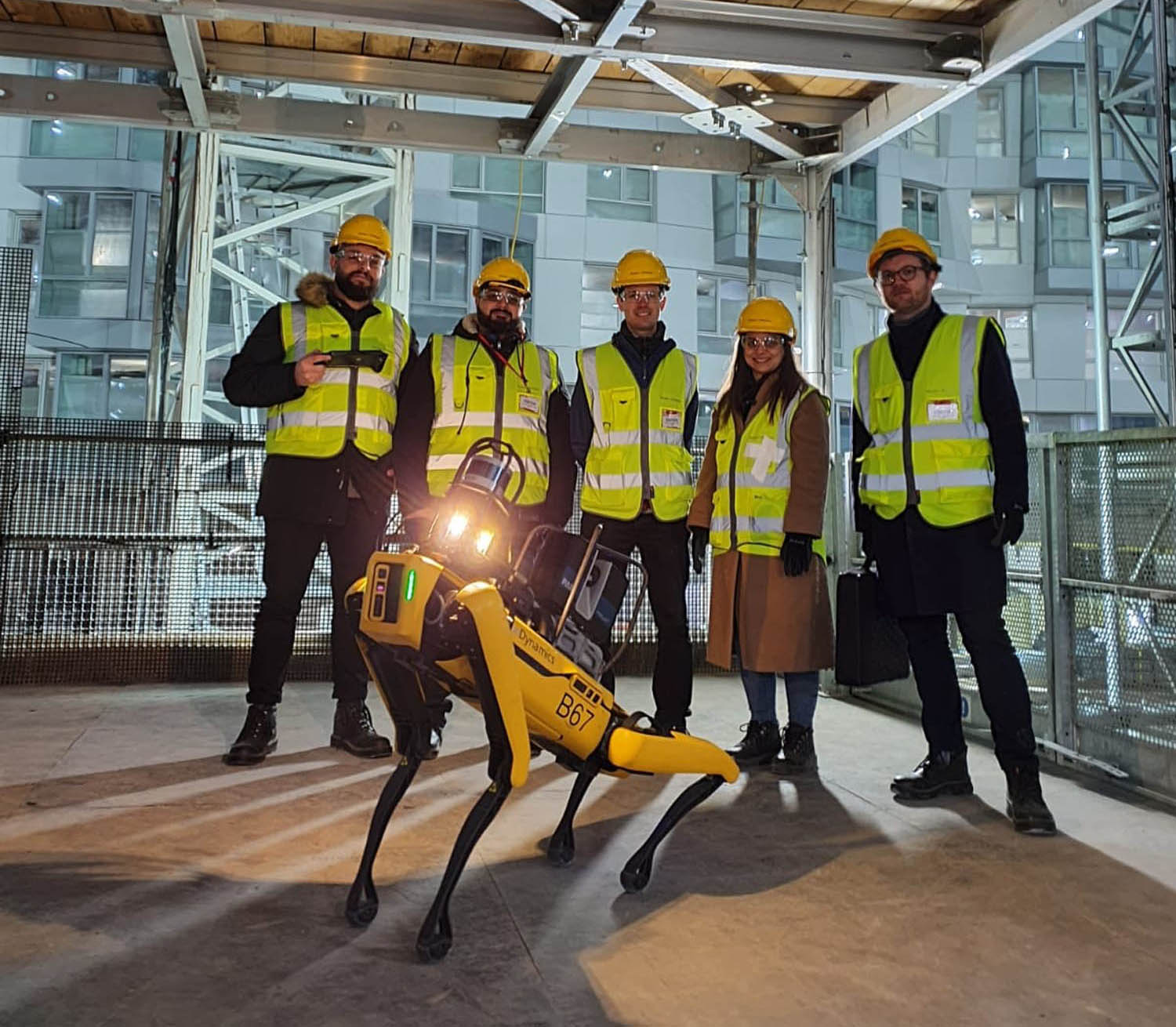 ---
The NASA control room for construction
Dr. Marzia Bolpagni // MACE
How can NASA control projects in real time and predict events, while in construction we are struggling? Is it possible to create a control room for our sector? In this presentation Marzia will present the work that Mace has been leading together with other industry and academic partners to solve such a challenge. The work aims to help UK construction be more efficient and proactive rather than reactive with a scalable and repeatable plug-and play construction management and reporting platform known as the AEC Production Control Room.
Marzia works as Head of BIM International at Mace where she develops and implements digital construction solutions for public and private international clients in five international hubs. She holds a PhD in ICT and Smart Construction and she is passionate about filling the gap between industry and academia.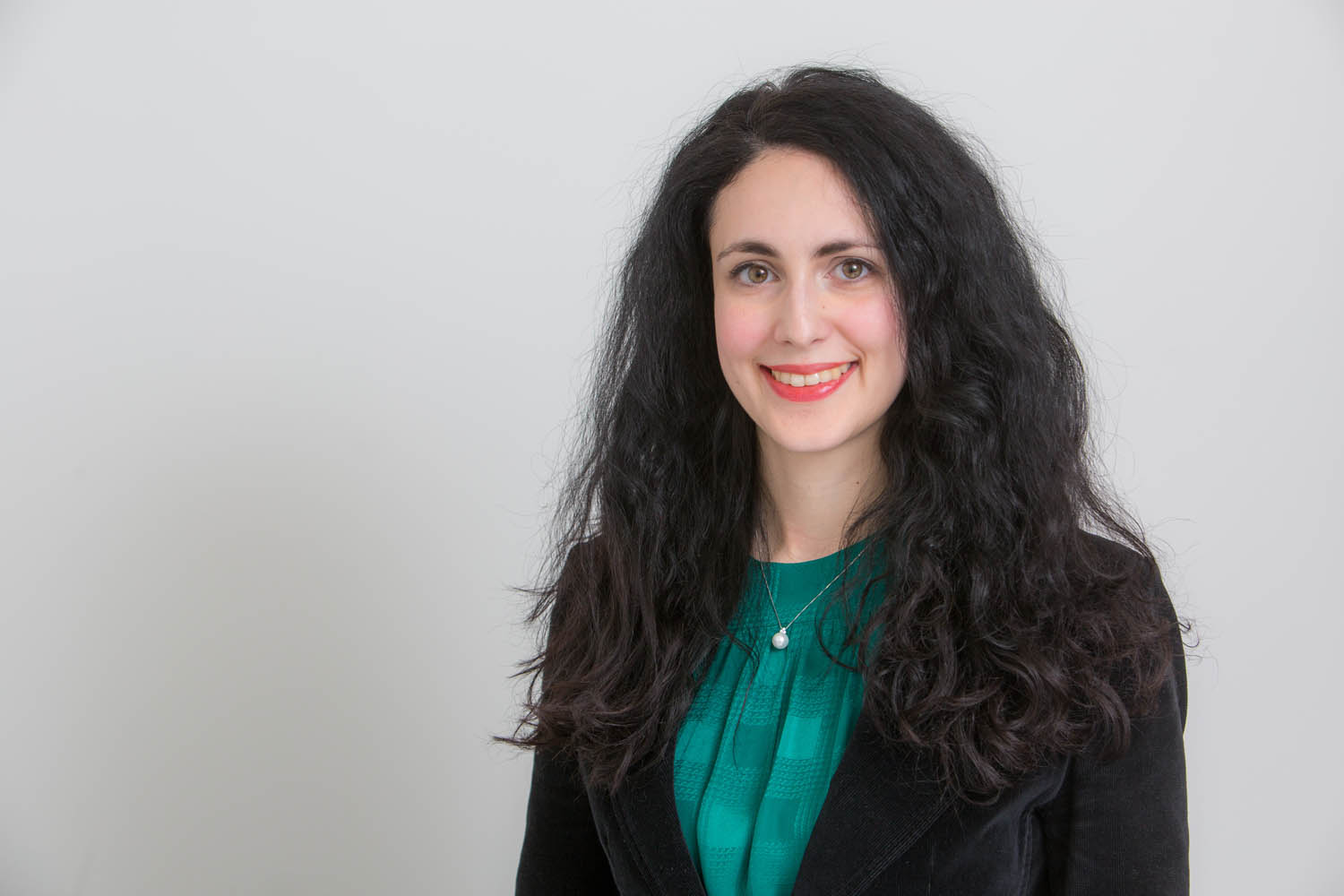 ---
Autonomous robots in construction
David Burczyk, Trimble
Robots in construction have the potential to enhance field-oriented workflows, reduce the amount of rework, and facilitate on-site tasks. Utilising robots for routine tasks in hazardous environments such as construction sites can improve safety, efficiency, and data capture consistency.
Trimble and Boston Dynamics announced an exclusive alliance agreement for Trimble to be the sole integration partner for construction data collection technologies, including 3D laser scanning, GNSS, and robotic total stations with Boston Dynamics' Spot robot. With a focus on building construction and civil construction workflows, Trimble and Boston Dynamics will introduce new products and services to advance the use of robotics in the construction industry.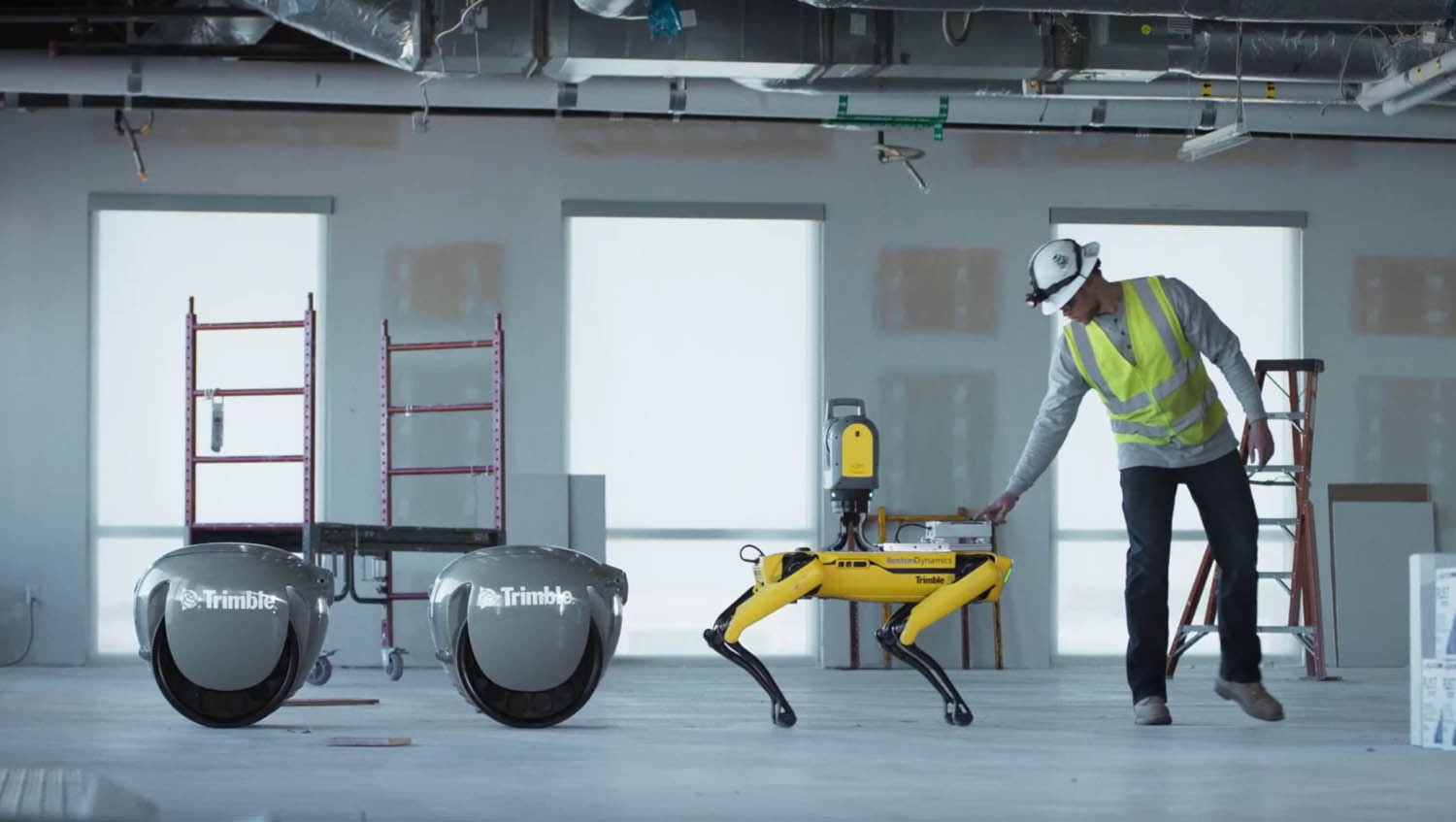 ---
Design and code across realities
Andreea Ion Cojocaru, Numena
Numena, a design and software development company with a pioneering approach to the practice of architecture, comprises coding architects that both design and develop. The company works on spatial experiences and interactions across multiple dimensions and modalities.
Projects range from custom VR and AR applications, to virtual architecture, to physical architecture. Numena XR, a VR design tool at the heart of the company's workflow was born out of its belief that architects should also design and code their own tools. Cojocaru will do a live demo and argue for two major propositions VR has to offer beyond visualisation.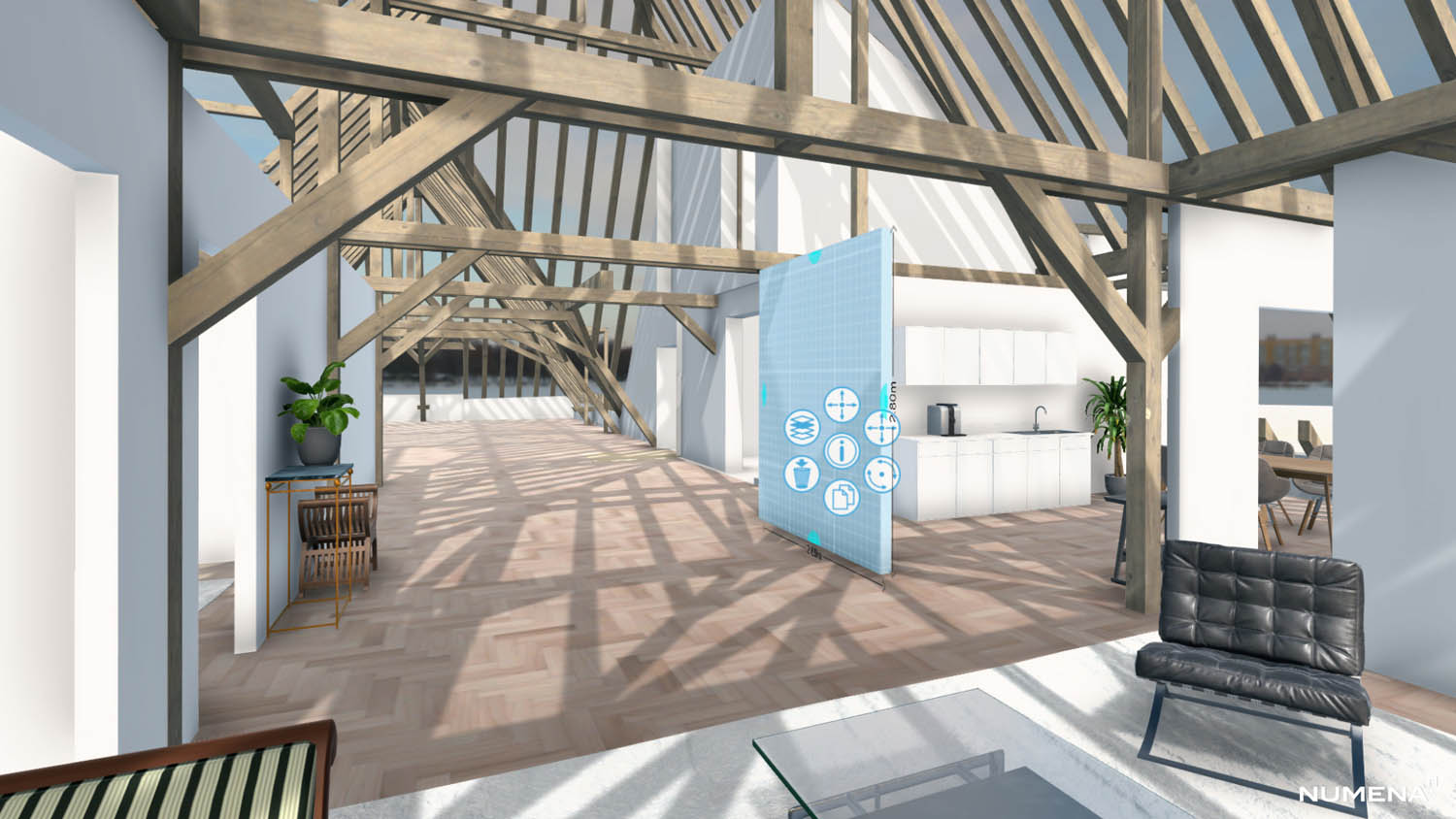 ---
VP of industrialised  construction strategy, Autodesk
Amy Marks will be talking about integrating with off-site construction and prefabrication, together with sharing her industry experience at XSite Modular.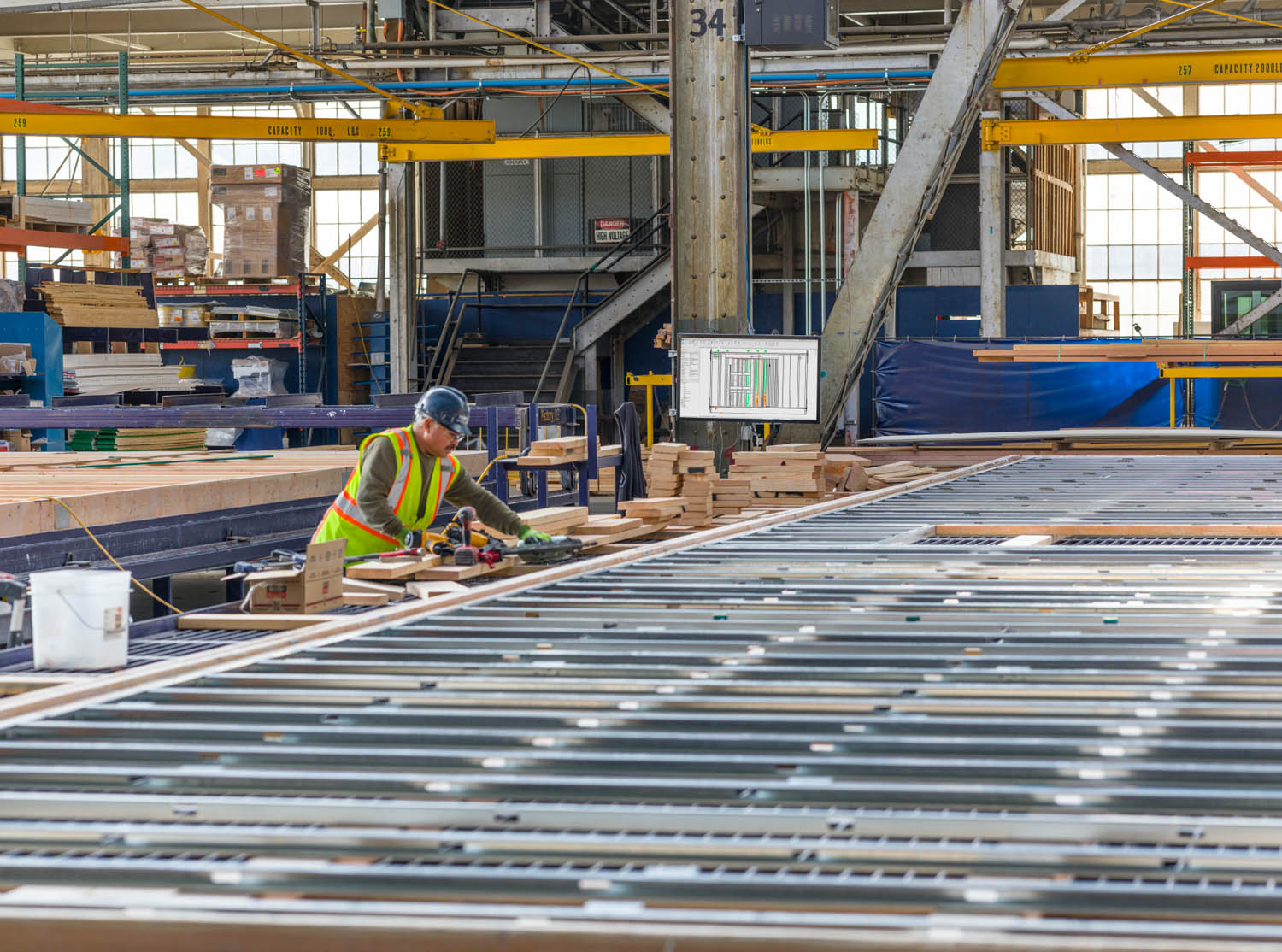 ---
Remote inspections with Mixed Reality
Greg Demchak, Bentley
Very high resolution photogrammetry is bringing Digital Twins to life, with exceptional detail and accuracy. Greg Demchak, director of Bentley Systems's digital innovation lab, looks at the latest mixed reality technology to aid construction planning and virtualised inspections.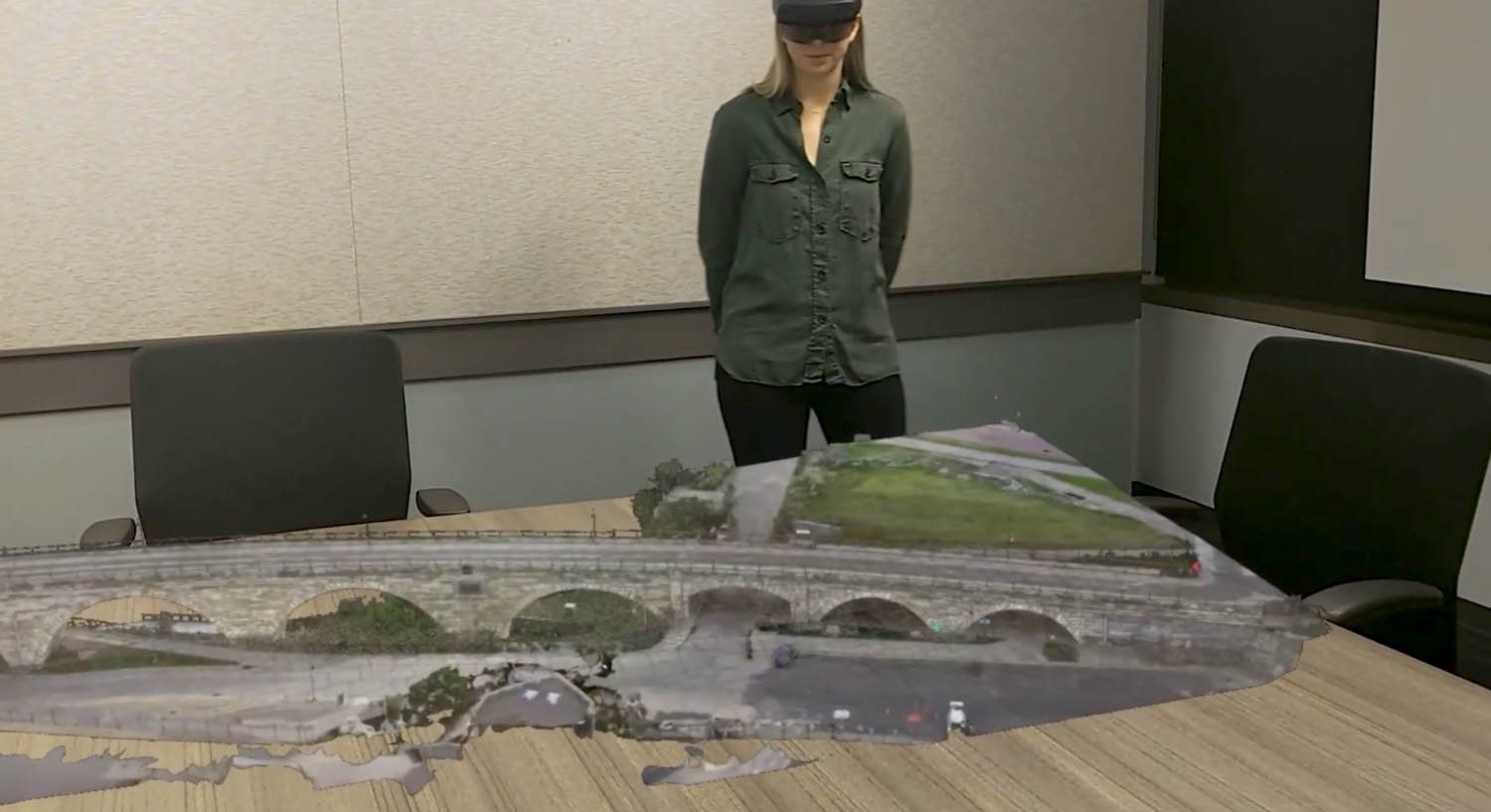 ---
An Architect in the Metaverse:
social VR, NFTs, and new opportunities
Alex Coulombe of Agile Lens will discuss how the rapidly evolving landscape of emerging tech has presented myriad opportunities for architects to apply their skillsets to the digital realm. What happens when a virtual space needs to provide the same functions as a real one for hundreds of people?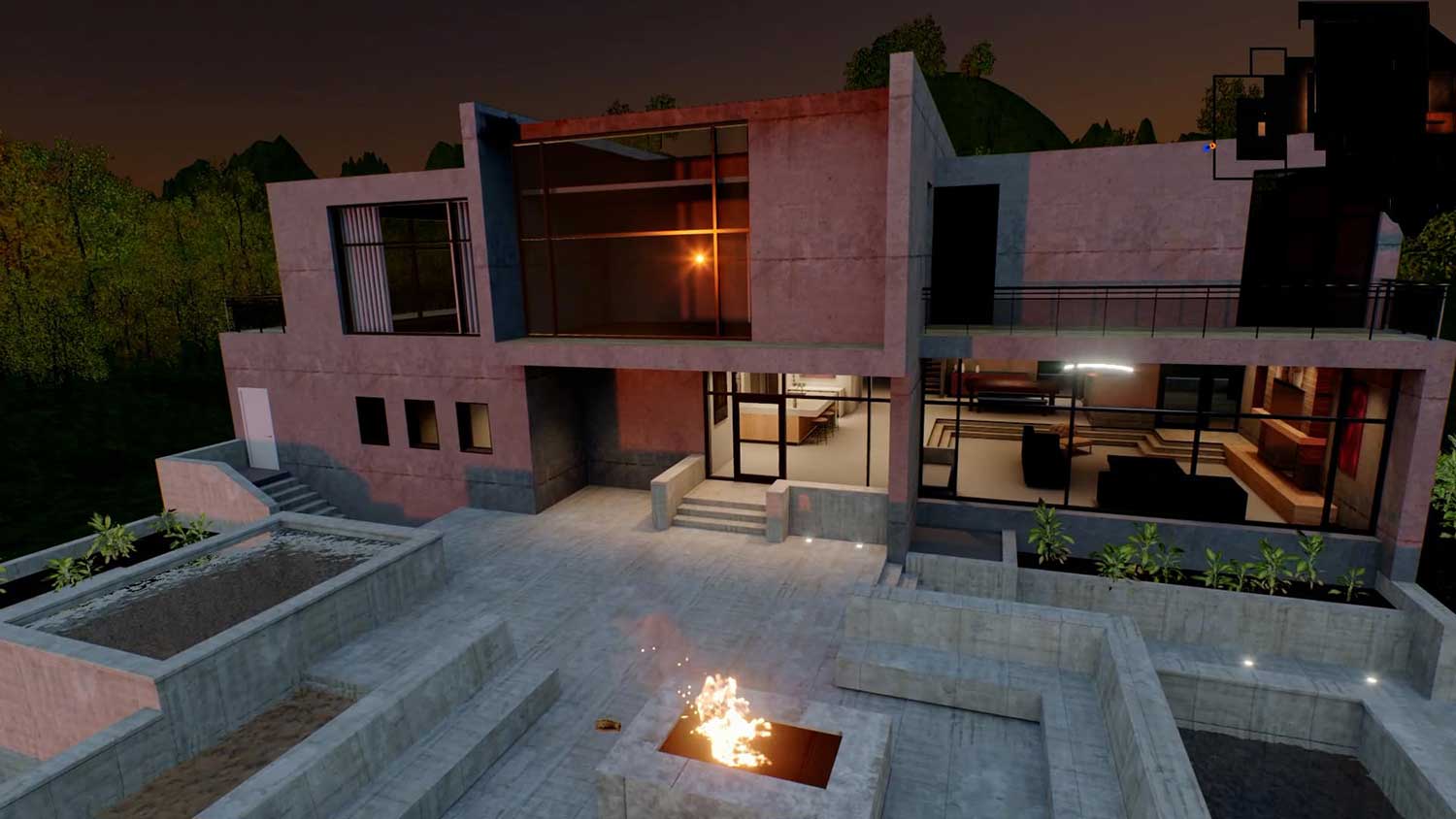 ---
A shared mission, a common greater good, collaboration, and passion are key ingredients of Open Source. In this presentation, Dimitrie will untangle what it means for the AEC industry, and how Speckle is attempting to transform the industry with those values in mind.
---
Nvidia Omniverse, an open Platform
George Matos, Nvidia
Nvidia Omniverse is an open platform built for virtual collaboration and real-time physically accurate simulation. Nvidia's George Matos will explain how the platform allows teams to piece together many different tools, in an open and extensible way to focus on what matters most.
---
Scaling remote & hybrid workforces
Mike Leach, Lenovo
With a major shift to hybrid working, it is important to understand how technology can streamline new & key business processes. How do you build on existing IT infrastructure, how do you better manage a growing hybrid workforce and can you still leverage immersive technologies whilst working remotely?
---
David will explore how real-time technology is transforming the AEC industry, enabling faster, more iterative design solutions and bridging the gap between an idea and reality. The boundaries and output of the traditional architectural deliverable is evolving, giving new life to your digital models after design.
---
How the Lenovo ThinkStation P620, powered by AMD Ryzen Threadripper PRO processors, is the platform of choice for demanding AEC professionals. By combining high CPU clock speed and industry leading core density, Threadripper Pro processors deliver the full spectrum of compute capability.
---
Rob Harrison, Epic Games
Rob is connected to many of the leading architects and engineering teams, as well as a host of specialist firms that deliver real-time experiences, such as digital twins and immersive collaboration environments. At NXT BLD Rob will be joined on stage by one of these customers to explore their use case in detail.
---
Regular NXT BLD visitors will be familiar with Johan Hanegraaf, the Dutch architect who presented a concept of what an architectural virtual reality design system would look like, at the first NXT BLD. This year his prototype turned into a product and Arkio has become so much more.