The AEC industry is experiencing unprecedented change. The demand for construction and infrastructure services has expanded globally, contributing to significant growth and new opportunities. In tandem, the global market is experiencing new levels of economic and political volatility. Supply chain bottlenecks, labor, and resource shortages, changing regulatory requirements, and increasing costs continue to challenge project plans.
With changing market conditions and rising business challenges, AEC leadership plays a pivotal role in navigating these business challenges, while also ensuring sustainable growth.
AEC teams around the world are leveraging DraftSight's professional 2D design. 2D drawings remain critically important as a preferred method of sharing design data as they facilitate easy communication and exchange with design and construction engineers, vendors, and contractors. When hard copies are preferred on the job, 2D drawings still come in very handy.
Let's look at the top five challenges impacting the AEC industry in 2022, and show how you can maximize your technology investment to alleviate business challenges and drive your organization forward.
Top AEC Business Challenges:
Rising Costs
Labor Shortages
Remote/Hybrid Workforce
Inefficient Processes
Interoperability
Rising Costs
For AEC organizations of all sizes, rising costs are a significant concern. AEC professionals are reviewing budgets and looking for opportunities to reduce spending and minimize customer price increases.
Before your design software contract is set to renew, it makes sense to do a little homework and compare 2D CAD products and licensing options to help you find what you need at the best cost. Start by identifying what tools and capabilities will be the most beneficial for your team. Would you like network licenses? Do you need 3D design tools and advanced productivity tools?
It's worth noting that a number of CAD providers have discontinued network licenses. For big companies that have casual users, network licenses can make a huge difference in extending team access to CAD without overspending on unused seats.
Are you paying more for your legacy CAD and not seeing an equivalent ROI? If increased costs aren't connected to increased productivity or development, you may be paying for functionality that you don't need.
To achieve business goals, AEC leaders are looking at technology investments that help save time and money. By focusing on sustainable business practices, you can guide your organizations into the next decade and beyond.
DraftSight is easy to use with comparable, if not greater capabilities than alternative 2D CAD solutions, while giving you more control in how you invest your resources.

Annika Andersson, EuroNorth CRE Business Development Manager, DraftSight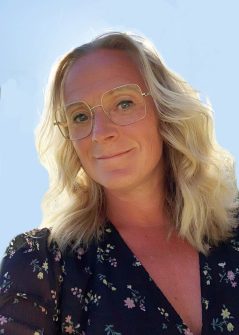 DraftSight provides the flexibility of network licensing and support for organizations. DraftSight can also help you increase ROI and free up your IT budget for innovation without sacrificing quality or productivity.
Griscia Pastacaldi Naval Architecture (GPNA S.R.L.), a naval architecture and yacht design consulting firm, creates high-quality yacht designs. GPNA needed a flexible, user-friendly 2D design application that enabled it to coordinate, communicate, manage, and collaborate on projects efficiently and cost-effectively. DraftSight is largely responsible for a 10 percent reduction in its development costs.
Labor Shortages
Along with rapid growth, the AEC industry is experiencing heightened competition for the top talent. There is a desire to invest in technology that will make everyone's jobs better. The right design solution will help your team spend more energy advancing design and less on non-value-added repetitive tasks that can be automated. One of the biggest requirements in considering a new CAD product is maintaining and even improving current workflows.
DraftSight also helps expand team access to CAD as you'll be able to purchase more 2D seats with lighter hardware requirements. For big companies with casual users, network licenses can make a dramatic difference in extending team access to CAD and not overspending on unused seats.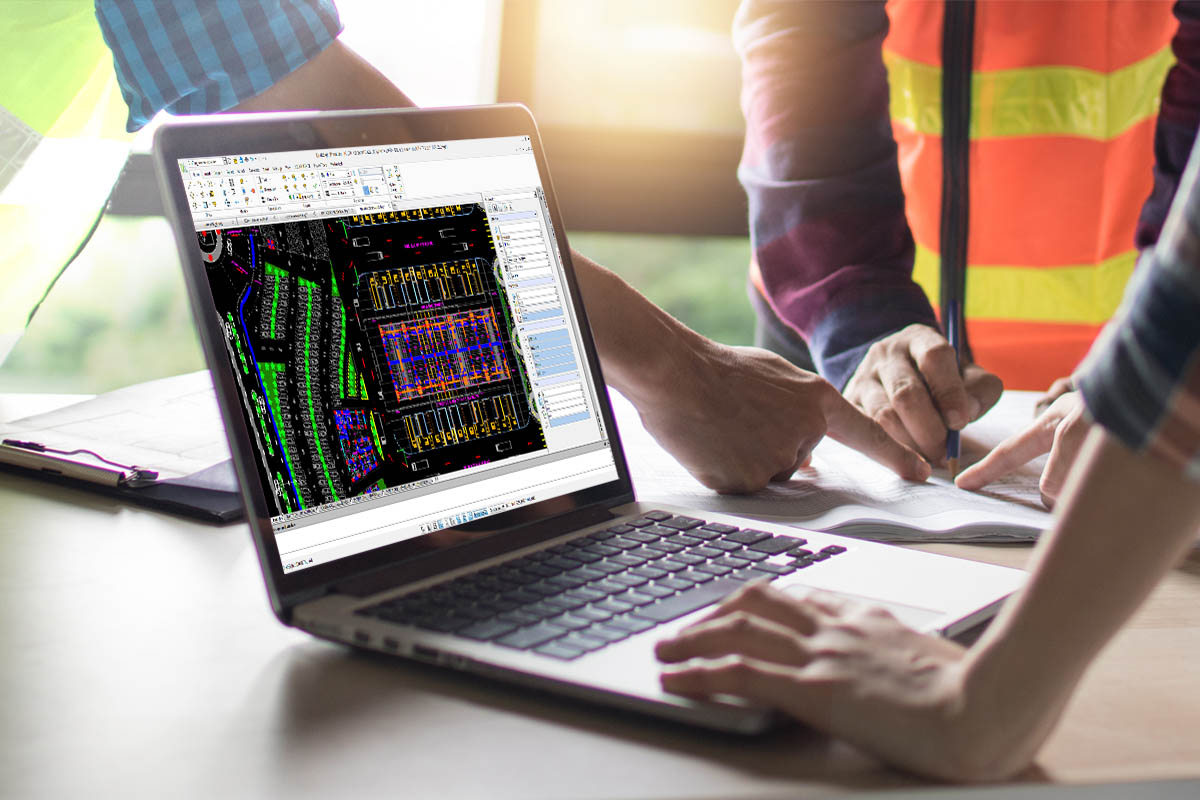 Remote/Hybrid Workforce
Remote and geographically dispersed teams make collaboration tools even more crucial in streamlining workflows. 3DEXPERIENCE DraftSight allows AEC teams to experience even greater benefits by connecting DraftSight to the 3DEXPERIENCE platform.
With technology connecting almost everything, your project stakeholders should be equally connected. 3DEXPERIENCE DraftSight enables teams to collaborate anywhere on any device, managing architecture, engineering, and construction workflows in the cloud, all on a single platform. 3DEXPERIENCE DraftSight integrates and shares data with project management and messaging tools for enhanced transparency and tracking.
With 3DEXPERIENCE DraftSight, you can access your data, share it with your internal and external teams, add revisions, and make changes, while maintaining digital continuity—all  in one single solution and collaborative workflow. You can seamlessly move from dashboards and project files to CAD designs, PDF files, and back with traceable, transparent activities.
"Whether you are on the road traveling to a new facility or are on site working through a project, you can work quickly and effectively without having to sit down, open a PC, and start to coordinate different documents from various sources. It really gives us the ability to work through the key components of projects swiftly and accurately while in the field." – Treena Landers, 3DS Facilities, NAM East Real-Estate Senior Manager
Inefficient Processes
We are all working harder these days, which doesn't necessarily equate to faster or better quality. The right tools can make all the difference in reducing repetitive work, saving time, and allowing designers and engineers to focus on high-value activities that lead to innovation. DraftSight has multiple productivity tools that can save your team hours, and even days including the enhanced Sheet Set Manager, Configurable Blocks, PDF Import, and many more. DraftSight helps automate simple processes, letting the software do the work for you.
MAC Design and Build, a family-owned custom cabinetry and remodeling business, uses DraftSight for designing the cabinets and woodworks that are at the core of the firm's business. Transitioning to DraftSight Professional from its legacy CAD helped it cut design time by 50 percent, reduce 2D Design application costs by 83 percent, and eliminate errors related to fit.
"With the additional automated features in DraftSight Professional, I've been able to cut design time down to roughly three hours or 50 percent, which enables us to do more projects more efficiently and grow the business." – David Cusick Jr., MAC's Senior Draftsman
Interoperability
DraftSight gives you all the professional tools and functionality you expect, along with full DWG file compatibility. DraftSight is also known for its amazing file opening/saving capabilities and data compatibility, making it easy to work with legacy files. You can import, save, and export drawings in a variety of formats, and in some cases, DraftSight saves back even further than AutoCAD® does. You can save a DWG all the way back to Release 12 – from way back in 1992!
In addition to 2D CAD interoperability, DraftSight integrates seamlessly with other Dassault Systèmes and SOLIDWORKS solutions and services, including SOLIDWORKS PDM and the 3DEXPERIENCE platform, supporting easy collaboration and management of DWG file designs from first inspiration to outcome.
If you have a SOLIDWORKS PDM system in place, you can now include your DraftSight users in your workflows.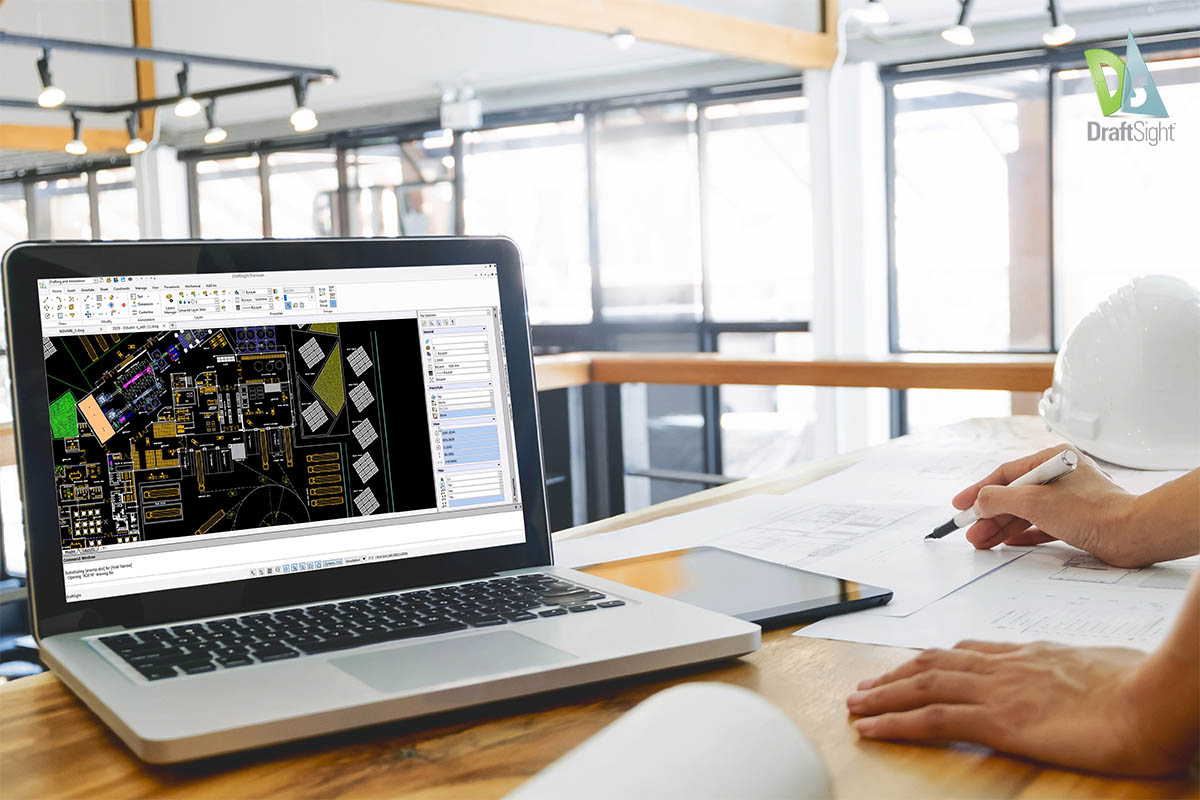 Embracing Change
Change isn't something we often seek out, especially when your team has been using the same CAD software for many years. It's easy to get comfortable, even when your application is no longer serving you. Creating new value and growth often requires us to step outside of the box and see what new tools and processes we can embrace. When is the last time you took a good hard look at your CAD software? Are you getting the most value out of your investment? Are there additional capabilities that would help scale your business? DraftSight helps you improve ROI and meet today's business challenges head-on.
DraftSight Helps AEC Organizations Address Business Challenges
DraftSight makes it easy to create, edit, view, and mark up any DWG file with speed and ease. With DraftSight's familiar user interface and common commands, your team will be acclimated in hours, not days. Your team will also gain some time with DraftSight's productivity features and automations.
Your team can download DraftSight's Free-30-day trial to put DraftSight through its paces or reach out directly for a demo.