Global architecture, interiors, urban planning, and engineering firm Skidmore, Owings & Merrill (SOM) has been working to help build a better, more sustainable future for more than 85 years.
The creative hand behind some the world's most technically advanced building and community designs, the multidisciplinary firm's portfolio includes the Walt Disney Company's new Manhattan headquarters, satellite concourses at Chicago's O'Hare International Airport, One World Trade Center, and the world's tallest building, Burj Khalifa in Dubai.
SOM's modern approach to architecture extends throughout its design process, with the firm tapping Amazon Web Services (AWS) to render stunning architectural visualizations in the cloud.
SOM Systems Expert Ying-Chun Hsu, Ph.D. has overseen the firm's render capabilities since 2005, and integrated Deadline render management software developed by AWS Thinkbox more than ten years ago. Since, Hsu and his team, including Systems Lead Pawel Jablonski, have relied on the solution to streamline and accelerate rendering across a range of applications, accommodating content creation in Autodesk 3ds Max or Revit, Rhino, or Adobe After Effects, and rendering using Chaos Group's V-Ray, Next Limit Technologies' Maxwell Render and Corona Renderer.
"Each user has their own preference for render tools, and Deadline supports so many different rendering tools that we can accommodate them all, plus the Thinkbox team has always been quick to support us. Over the years, we've done a lot of customization in Deadline, and now we use it to manage our cloud resources," said Hsu.
With time, the firm's on-premises hardware began to age out, and following the vision of SOM Chief Technology Officer Robert DeMillo, Hsu looked to AWS opting to deploy Amazon Elastic Compute Cloud (EC2) Spot Instances rather than replace local machines.
Using the Spot Event Plugin (SEP) with Deadline, SOM is able to deploy pre-configured fleets of Spot Instances that automatically allocate virtual compute depending on the render tasks at hand.
Taking a cloud-based approach has allowed the firm to remain agile and tap resources only as needed, but just as easily scale down during production lulls.
"When our farm was on-premises, I would constantly receive notes from the various SOM offices vying for compute resources to render projects, and since we had a finite capacity, we'd allocate strategically. With AWS, we're not limited by physical hardware and can spin up as many virtual render nodes as we need. Our colleagues love it and are happy not to be constrained by what on-site machines are available," Hsu explained.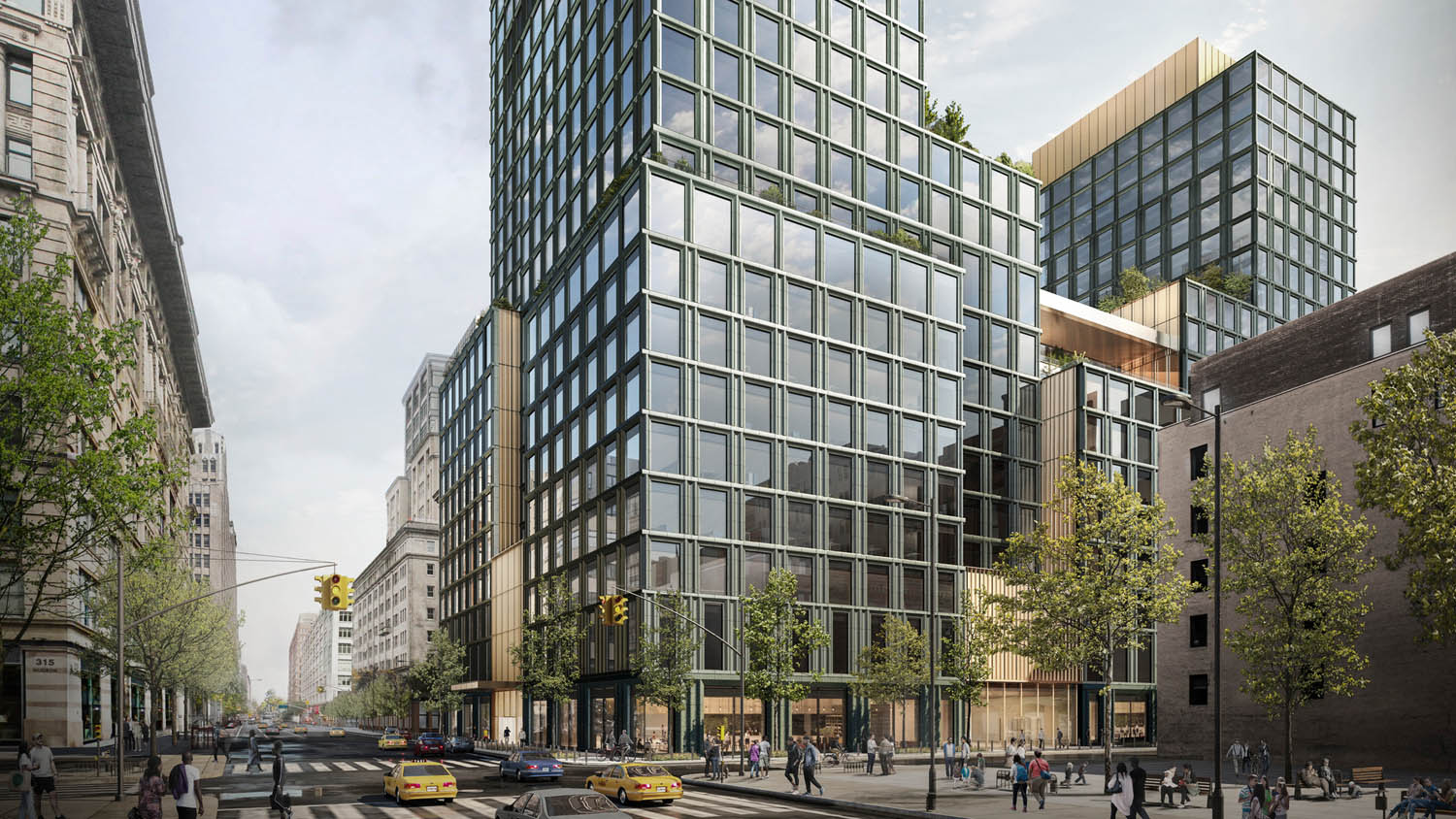 SOM's footprint spans the globe with offices in New York, Chicago, San Francisco, Los Angeles, Washington D.C., Seattle, London, Hong Kong, Shanghai, Melbourne, and Dubai, with the US locations and London served by the nearest AWS Region.
"When we were getting started on Amazon EC2, it was uncharted territory for us, but we had a fun time exploring how we wanted to spin up instances," noted Hsu. "Together with the AWS Thinkbox team, we envisioned a workflow that makes it easy to set up a render farm for multiple AWS Regions. That way, when we want to bring additional locations online, we can get them up and running quickly."
While most of SOM's global team is working remotely as a result of the pandemic, they're able to access the firm's cloud-based render farm by connecting to its network via VPN from their local devices. Hsu and his team have continued to refine SOM's AWS integration, and have been evaluating uses for its virtual compute farm beyond image rendering, such as for structural analysis, as well as incorporating real-time rendering.
Hsu concluded, "On-premises machines require maintenance, space, and software updates. On many occasions, I was called about a render node that wasn't running properly and would have to troubleshoot. With Amazon EC2, machine inconsistency is no longer a concern. The AMI (Amazon Machine Image) that I created is replicated as many times as we need, and that level of flexibility is invaluable. We don't have to host or maintain a bunch of machines when idle and can just spin up as many virtual compute resources as projects require. We really appreciate the availability of EC2 Spot Instances that we can use right away."