It takes guts to enter a market where so much has been invested, with little commercial success. Campfire is a US start-up that has developed an AR and VR headset to take on the likes of Microsoft's Hololens
---
Based in San Mateo, California, Campfire is a mixed reality start-up headed by CEO Jay Wright, an industry veteran. Having raised $8 million in venture capital, the company has recently emerged from stealth mode to give demonstrations of its augmented reality and virtual reality system. The unusual name comes from the idea of having a team sat around the campfire, having a conversation, sharing the same experience, brainstorming and setting the world to rights.
The company has a unique approach to delivering augmented experiences. It combines a headset, with a slick tracking device / target and a special accessory which turns smart phones into motion controllers. The software also enables multiple users either in the same room, or at remote locations, to see a design, enabling collaborative design sessions.
Wright has a long history in VR / AR development. He is the former vice president at mechanical CAD giant, PTC (Pro/ Engineer, Creo, Onshape), where he looked after the company's VR and AR ambitions, especially its Vuforia software development kit (SDK).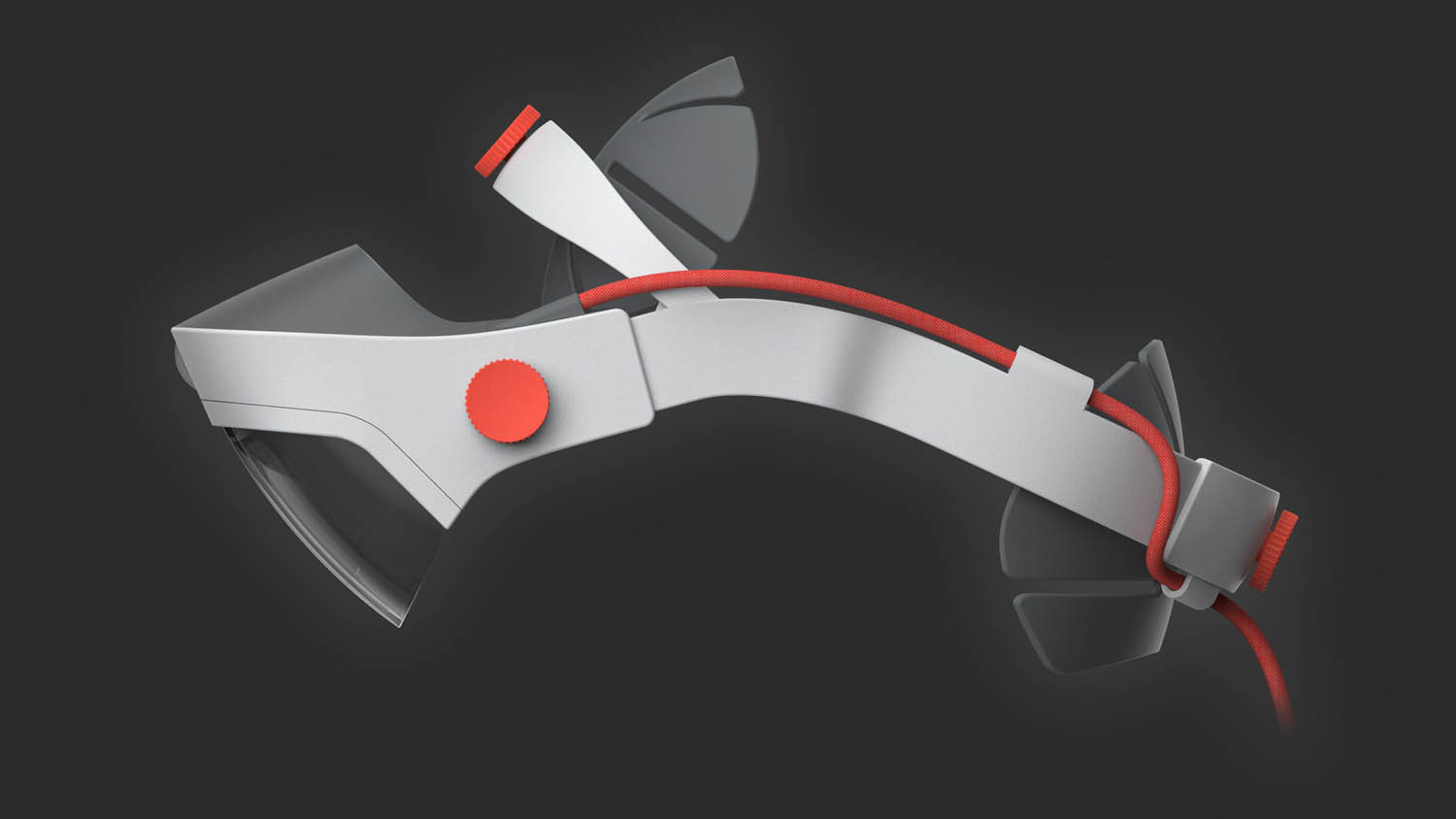 Wright was also VP of Vuforia at Qualcomm, prior to PTC's $65 million acquisition in 2015, and built the SDK which was used by more than 450,000 AR developers. In many ways, Campfire is the culmination and combination of those experiences.
As a product, the Campfire tethered headset (USB-C) is beautifully designed. It offers a 92° field of view and can be converted from augmented reality to virtuality mode through the addition of a visor to block the AR transparency. The design itself harks back to the low-cost Meta 2 headset design, which offered 2,560 × 1,440 (1,280 × 1,440 per eye) resolution.
The original developer of the headset, Meta Company, became insolvent in 2018. In fact, Campfire was originally called Meta View, which was set-up by a VC firm called OTV, to purchase the IP from Meta Company. This included the AR headset design and a portfolio of over 60 patents. OTV then head hunted Wright from PTC.
The two unique takes that campfire brings are the 'Console' and 'the Pack'. The console is a cross-shaped Target which sits on your desktop. It tracks the headset and also acts as the centrepoint for the holographic overlay. In many ways you could see this as being like the Polycom conference call unit. It acts as the benign focus for augmented reality sessions.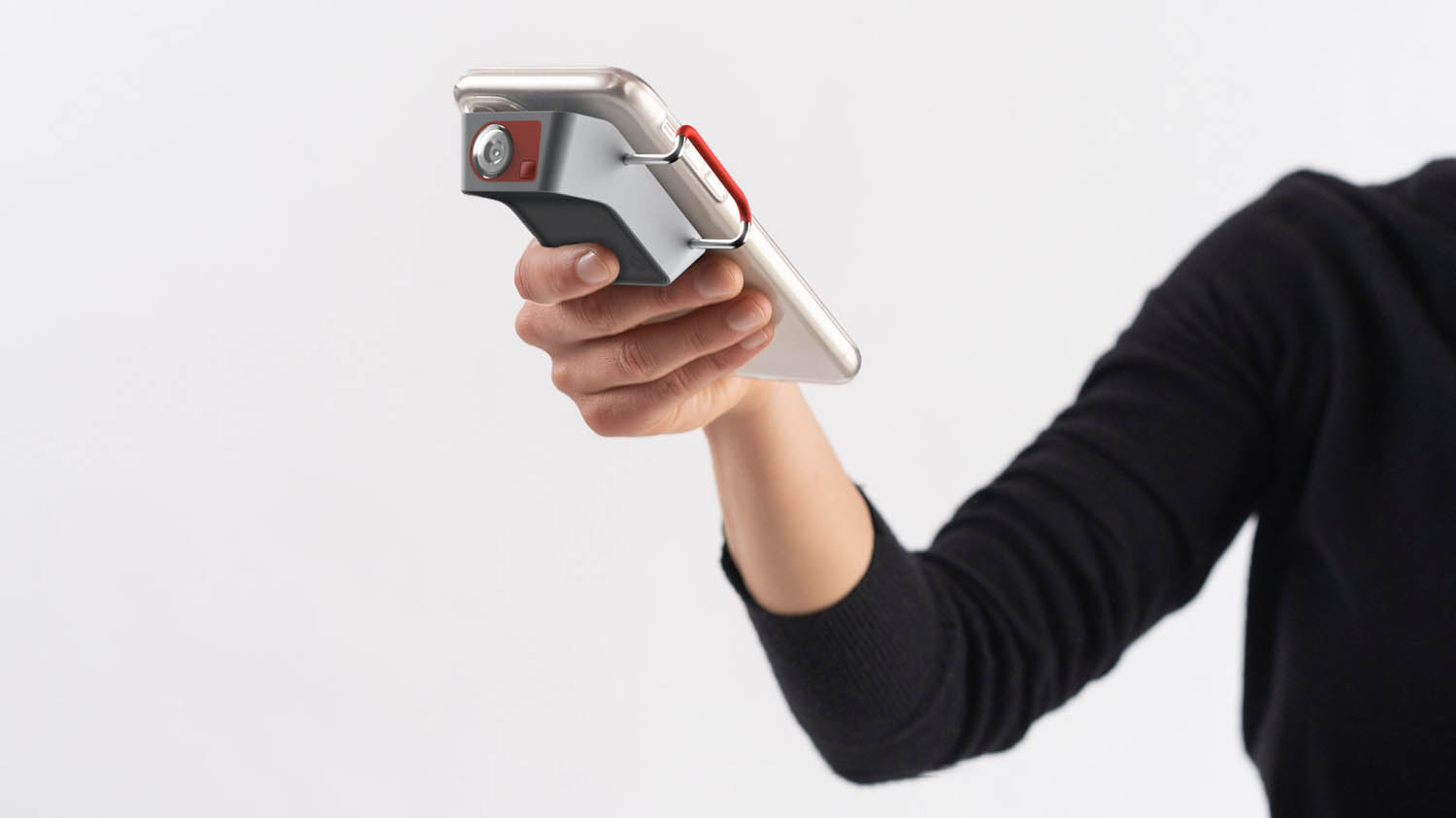 The pack is a device which clips to your phone, which turns it into a motion controller and pointer. The downloadable app for the phone provides controls for manipulating the model. This appears to be a sensible use of something which everyone has at hand. The software also supports Zoom and Teams.
The system comes with a software package to put it all together, called 'Scenes'. It can load in over 40 CAD and 3D file formats and is used to author the data prior to the design review session.
It's amazing that a company with an $8 million investment could come up with a product to compete against the bottomless pockets of Microsoft and the billions spent on Magic Leap
It can be used to throw up a quick and dirty model for fast feedback, or used to generate slick elaborate designs for customer presentations. Wright describes Scenes as "Google Docs and Powerpoint."
Other Campfire users are sent the authored environment and can then participate using their own Campfire headset, or tablet, phone or desktop. Using the Pack, each user can point to, select and highlight geometry in the scene. Other session participants can be seen as ghostly avatars with name labels. It's also possible to add markups within the sessions.
The Campfire system is due for launch in Autumn this year and looks like it will be a subscription-based service. It's currently being beta tested through a 'pioneer' program
Conclusion
Campfire's primary interest is going to be in attracting users in product design. Although it has aspirations in the AEC market, all the demos we have seen have centred on the design of consumer goods. Based on the colour palette and feature-tree interface of scenes, it is very reminiscent of product design / engineering systems such as PTC Creo and Dassault Systèmes SolidWorks. We have yet to see any BIM models displayed on the device.
While there are few details on the business model or exact costs, we know it's based on subscription. This could be an interesting, and yet another unique, part of Campfire's go-to-market. We do not know if there is a fixed cost for the hardware and the software is the subscription element, or if it's the entire ecosystem for rent. We will have to wait till after the summer to find out.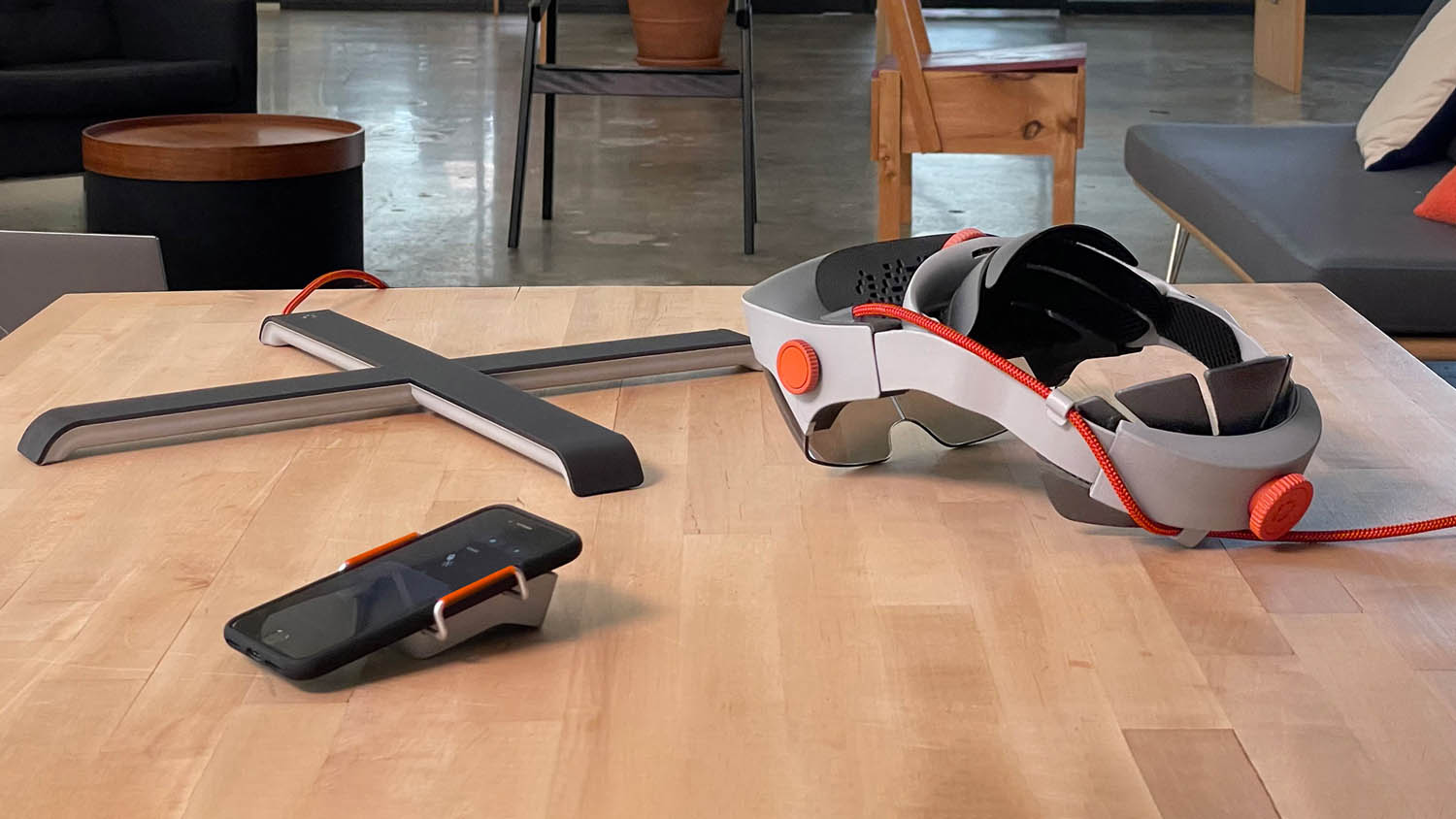 At face value, it's amazing that a company with an $8 million investment could come up with a product to compete against the bottomless pockets of Microsoft and the billions spent on Magic Leap. However, in knowing something now of Campfire's origins, it's clear to see a lot more money has been invested on foundation technologies to get Campfire to this point.
While being built on the shoulders and bones of previous investors, it does look like finally we are seeing advances in the AR field, albeit at an enterprise level. AR has been a treacherous coastline for investment and development (see our conversation on AR with Soluis / edify and Magic Leap here), and for that we respect any AR firm that makes it to the productisation phase.