Viz team at US infrastructure firm HNTB using Quadro RTX GPUs to power real time 3D and ray tracing workflows
A remote graphics solution powered by Nvidia Quadro RTX GPUs has enabled designers at US infrastructure firm HNTB to work from home during the early days of COVID-19 'just like they were in the office.' Those are the words of Austin Reed, 3D visualisation team lead and supervisor, whose team specialises in visualisations, motion graphics and immersive experiences for clients across the United States.
Reed's viz team uses Dell Precision 7920 Rack Workstations which were recently upgraded to high-end Nvidia Quadro RTX 6000 and 8000 GPUs, which are specifically designed for ray tracing. The kit resides in the server room at the HNTB office and designers can remotely connect to their workstations from their personal desktops or laptops at home via Windows remote desktop and the company VPN.
One of the driving forces behind the GPU upgrade was a change in approach to rendering. The company's previous render farm was based on CPUs only, but it could sometimes take hours to see the results. Now, by working more with GPU-based rendering and Quadro RTX GPUs, HNTB can iterate much faster and resolve geometry or shader issues before sharing the final renders with clients.
The team uses a range of creative apps including Autodesk 3ds Max, Substance Painter, Chaos Group V-Ray, Unreal Engine and others. You can read more about HNTB's experiences in this Nvidia blog post and more about remote working with Nvidia GPUs here.
---
If you enjoyed this article, subscribe to our email newsletter or print / PDF magazine for FREE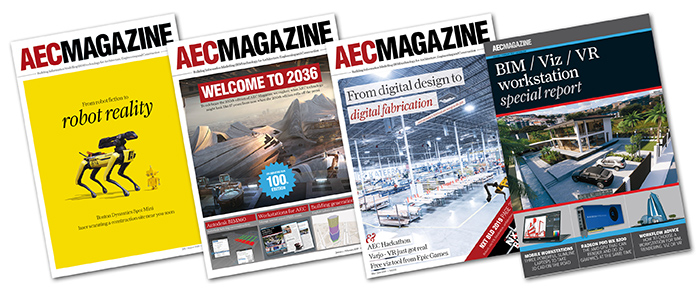 ---
If you enjoyed this article, subscribe to our email newsletter or print / PDF magazine for FREE