The SuperWorkstation 5014A-TT will be one of the first to follow on from the Lenovo ThinkStation P620.
---
Supermicro has announced details of its soon-to-be-released Threadripper Pro workstation. With up to 64 cores and 2TB of memory, the Supermicro A+ SuperWorkstation 5014A-TT should be well suited to high-end simulation and design visualisation.
Supermicro's new desktop machine will be part of a second wave of Threadripper Pro workstations expected to launch soon from several specialist workstation manufacturers.
Previously, the Lenovo ThinkStation P620 was the only Threadripper Pro workstation in existence, due to an exclusive agreement between AMD and Lenovo, which is now coming to an end.
Supermicro pitches the 5014A-TT as a 'server-grade, high-end workstation that offers maximum configurability' thanks to its new M12SWA-TF motherboard.
It offers up to 2TB of DDR4 3200 memory and up to four full-height, double-width GPUs, double that of the Lenovo ThinkStation P620, which has more of a mid-range chassis.
Other features include four M.2 slots for ultra-fast PCIe Gen 4 NVMe storage, built-in 10Gigatbit Ethernet, and support for 25/100/200G NICs.
Threadripper Pro shares the same core silicon as Threadripper, but there are several features that set the workstation CPU apart from its 'consumer' sibling.
These include more memory channels (8 vs 4), higher memory capacity (2TB vs 256GB) and additional PCIe Gen4 lanes (128 vs 64).
Memory is arguably the biggest differentiator, and this will be especially important in memory intensive applications like Computational Fluid Dynamics (CFD) or Finite Element Analysis (FEA).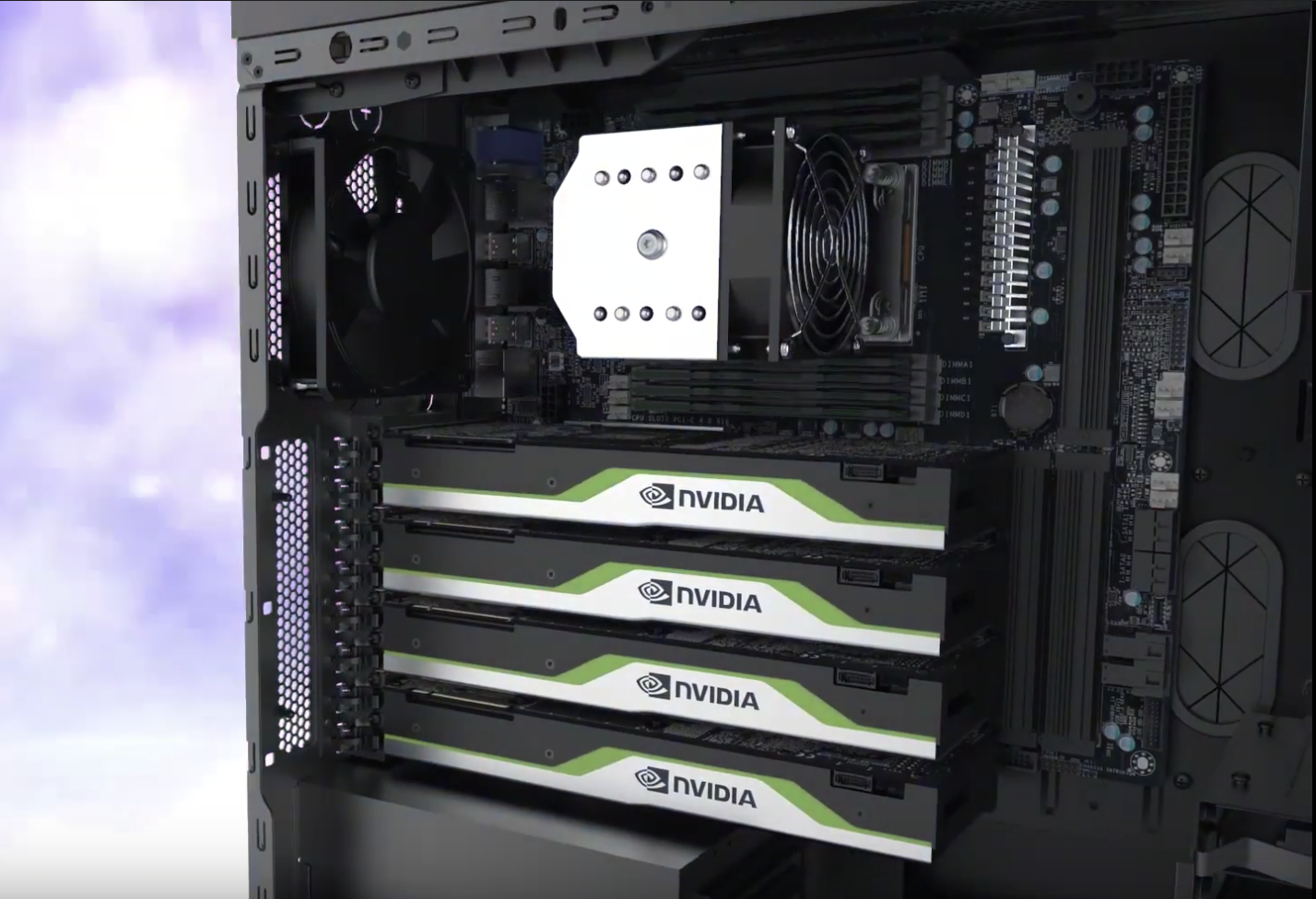 Threadripper Pro also covers a wider range of cores and 12, 16, 32 and 64-core models are all available. In comparison, consumer Threadripper comes in 24, 32 or 64-core variants, while consumer CPUs with 16-cores or less come under the AMD Ryzen brand.
There have been no Threadripper Pro announcements from HP, Dell or Fujitsu but we expect at least one of these major workstation manufacturers will take on the AMD CPU this year.
Meanwhile read our in-depth review of the Lenovo ThinkStation P620.