Bricsys, the creator of BricsCAD BIM, recently held its second annual online event. The company showcased new capabilities and updates across multiple market segments, all based on the new BricsCAD v22 release
---
In October 2018, Hexagon's PPM division acquired a small, innova tive Belgian CAD software develop er with big aspirations. Bricsys had a very competent DWG-based clone of AutoCAD and ambitions to compete in nearly every CAD vertical market, from BIM to sheet metal.
Hexagon's PPM division is all about process plant and the company could see that its Cloudworx AutoCAD add-on worked amazingly well on top of the Bricsys CAD DWG engine, negating the need for its customers to keep expensive AutoCAD seats. The move gave Bricsys the secure backing of an industry giant, and Hexagon PPM had a low-cost mature CAD platform which used the industry standard file format.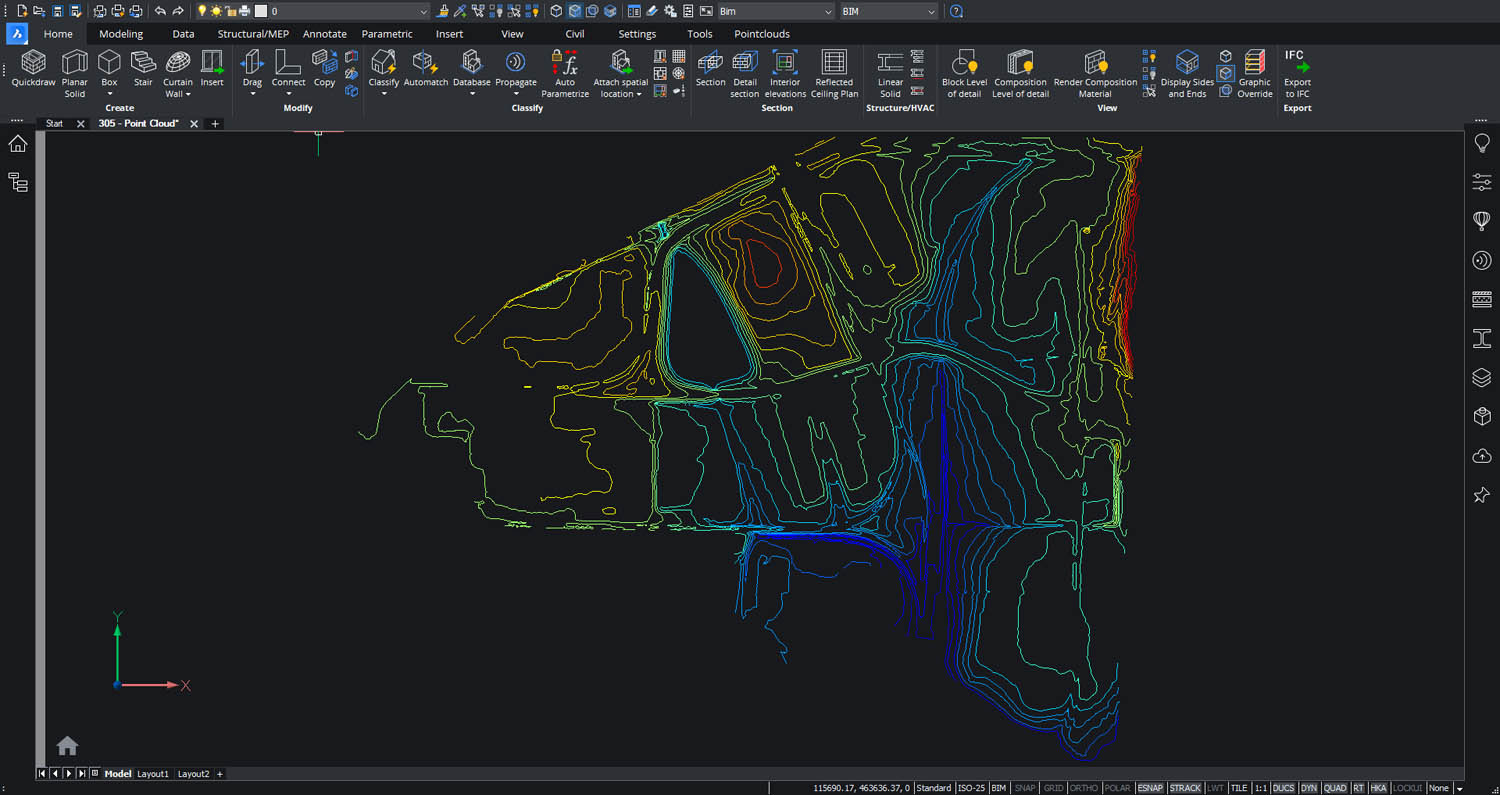 As with all new arrangements, it has taken a while for Bricsys to adjust from being a small agile developer to a cog in Hexagon's truly giant machine. At the same time it has built out its internal 'go to market' and established a network of resellers, bringing in people from the more commercial side of the software business.
This year's Digital Summit saw Bricsys go from a 'folksy' Belgian software company, which had its in-house band play at all its customer events, to something nearer to a corporate 'American' style software company. In many ways this was a reboot for marketing and presentation style.
This is both good and bad. The messaging would certainly be more digestible to a US corporate and the event did bring in the gravitas of Hexagon, especially with a positional from Mattias Stenberg, Hexagon PPM President as to where Bricsys fits into the Hexagon PPM vision for AEC.
It's hard for an acquired software firm to maintain its identity within a corporate, but in this phase Bricsys is looking to add gravitas.
The summit
For those that are unaware of BricsCAD, it's a single platform 2D and 3D design tool, which is based on a fast, multithreaded DWG core engine. It offers most of the APIs and development connections that AutoCAD enjoys, and has a range of features that now outstrips AutoCAD, including some mind-blowing machine learning / AI optimisations.
The 3D engine is powered by an ACIS solid modelling kernel (which is also multi-threaded) and lies at the heart of Bricsys's BIM and manufacturing developments. As AEC Magazine has stated before, BricsCAD is the only BIM system we have seen which could be used to create traditional scaled project drawings, as well as including full 1:1 working models of architectural designs for fabrication. This capability will become increasingly more useful as the industry moves to digital fabrication.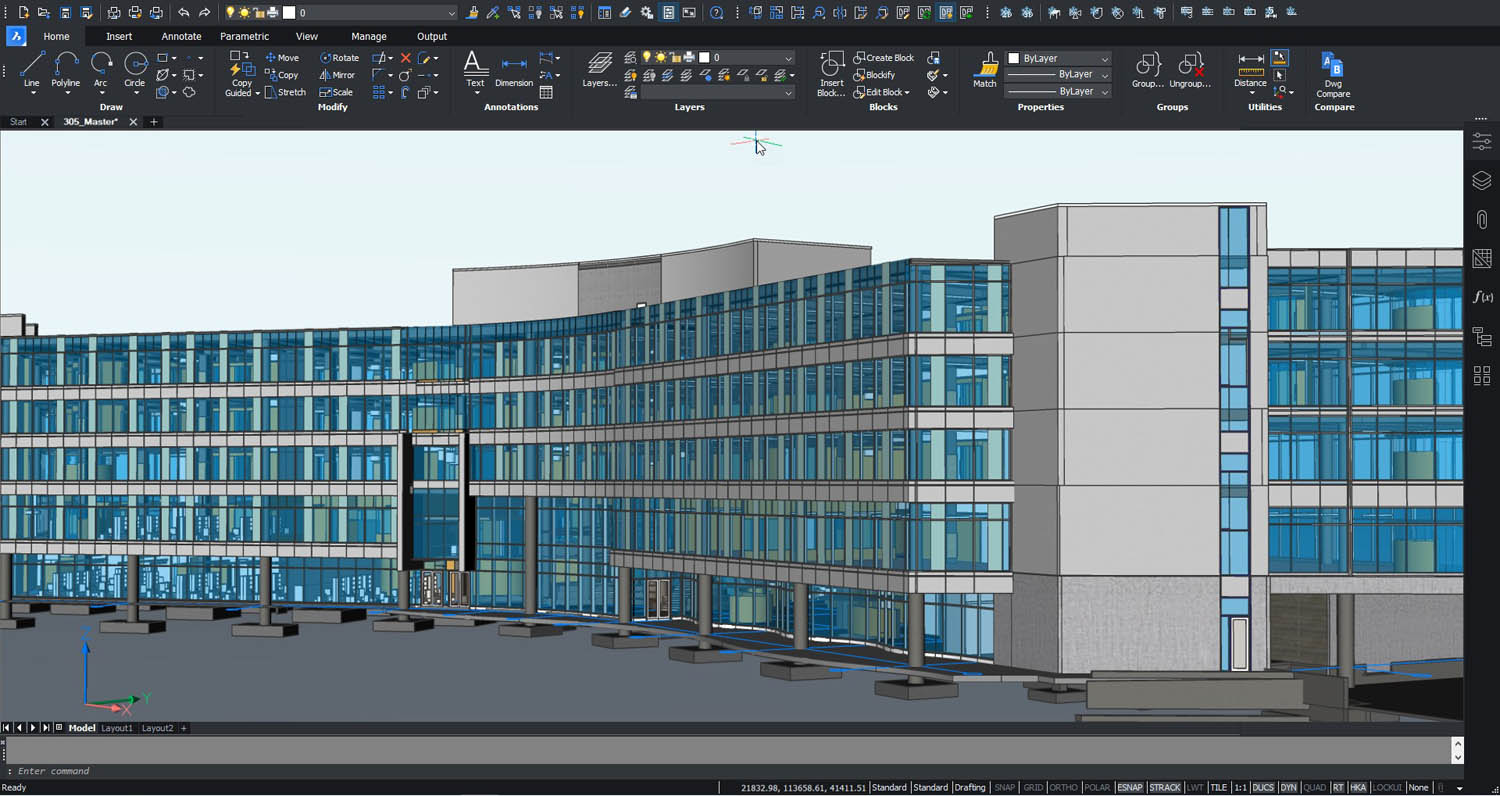 Cathi Hayes, VP of portfolio strategy and enablement, gave the big picture pitch as to the product strategy. She introduced the model project to be used for the event's tech demonstrations, the Huntsville Alabama HQ of Hexagon PPM featuring a concrete structure with a glass façade.
The afternoon's presentations sequentially built on this project. Starting off with a point cloud model, a civil design was generated at the beginning. BricsCAD BIM was then used to create design options before being 'BIMified' into a BIM model and then using new AI technology to produce some highly automated 2D drawing sets. Then in the construction phase, point clouds were used for quality assurance on slab analysis, and then used again to complete a renovation project.
To demonstrate BricsCAD's mechanical CAD capabilities within the context of AEC, there was also an impressive demo showing how to create detailed models, including sheet metal parts all the way through to assembly drawings.
BricsCAD V22
Over the past three years, Bricsys has been adding to the core capabilities with big chunks of functionality. This year's release is less about new functionality and more about adding robustness and fixing the basics, ensuring the APIs work and fixing tools that didn't work quite as well as you would have expected. It's mainly about stability and reliability with hundreds of improvements and fixes, including faster entity selection speed and smoother large-model handling.
In fact, speed has been addressed at many points. There's more multi-threading in drawing load times, faster direct 3D modelling, enhanced graphics speed, and more efficient data storage with embedded geographic location etc.
That said, there are new capabilities in BricsCAD v22, such as the new Parametric Block workflow, an alternative to imported legacy dynamic blocks. Parametric Blocks let designers create and re-use geometry in an intelligent and adaptable way for faster drawing creation, and smoother design changes.
Part of the Bricsys special sauce is its strategic sprinkling of AI and Machine learning, in this release they have been expanded to further automate repetitive tasks, and enable smarter ways of reusing 2D and 3D design data for maximum productivity.
2D drawing and data simplification features now include an automatic polyline optimiser and the incredible BLOCKIFY automatic data simplification workflow now features a new symmetry detection engine to further expand the command's capability to classify repeated objects. Depending on the style and size of drawing, BLOCKIFY can reduce DWG size by up to 10x and improve drawing load and unload times by 10-100x.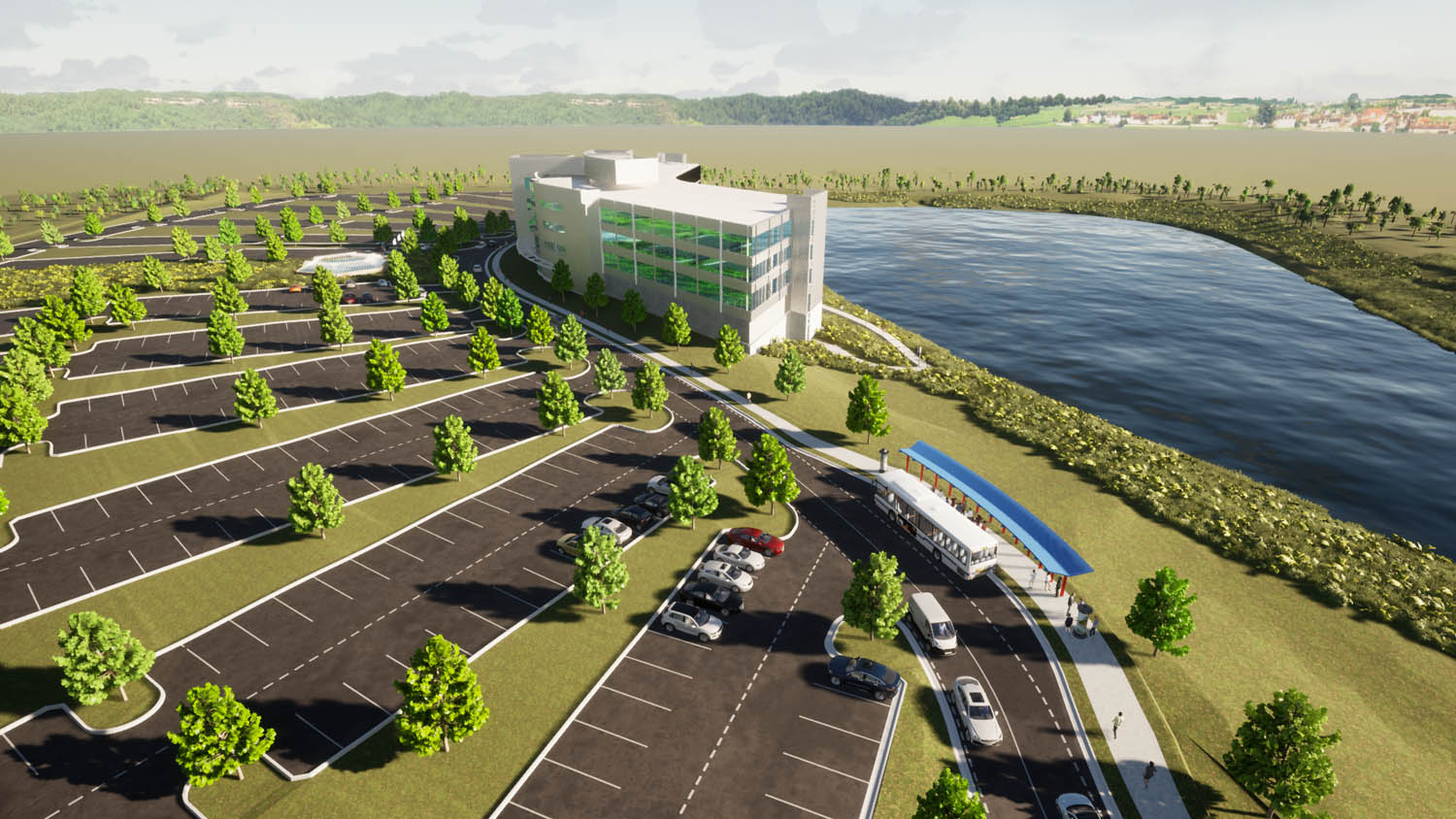 One of the key attractions for existing Autodesk-based developers, is BricsCAD's support of LISP, through its OpenLisp-based development system and BLADE LISP programming environment. With BricsCAD V22, Bricsys has added new classes and functions to the .NET and BRX application programming interfaces to expand the development possibilities in civil engineering and point cloud processing.
Workflow-a-go-go
The notable takeaways from watching this year's event is the defocusing from innovative features, to the portrayal and demonstration of workflows. This is a good step forward and takes the development story up a few notches, from the geek, to building a real case for business benefits.
The key areas are Scan-to-BIM, civil design, architectural concept to BIM model, BIM model to documents. It also moves away from the nuts and bolts of how each function works, to just understanding the BricsCAD way of doing things.
Conclusion
The Bricsys design summit perhaps marked a deeper 'Hexagonification' of Bricsys but from talking with the executive team this is perhaps more of a concerted effort from both sides to make better use of what each other brings to the party. Hexagon brings gravitas and corporate clout. It also realises, all the way to the top of the division, that its DWG platform is an opportunity to play in the volume design market, should that be as a replacement platform to AutoCAD for users or developers, or as a whole new ecosystem for AEC and mechanical integration.
---
Bricsys Digital Summit 2021: Four talks to watch 
 The Hexagon PPM Headquarters: parametric design using Grasshopper with BricsCAD BIM
---
Automation of Construction Documentation Stage in BricsCAD v22

---
How to use Point Cloud for construction projects in BricsCAD v22

---
Introducing Parametric Blocks: A better way to add intelligence in BricsCAD v22