A survey by Deltek shows EMEA and APAC companies identify digital transformation as vital to maintaining market share in face of staffing challenges and tighter margins
---
A new report has highlighted that while firms in the AEC sector are facing staffing challenges and tighter margins, many are hedging their bets on digital transformation being key to success.
The Deltek Clarity Architecture & Engineering Report found that more than half the respondents indicated they will lose market share within two years without more progress in digital transformation. As a result, and in the face of a global skills shortage, firms are investing more in upskilling employees and employee wellbeing.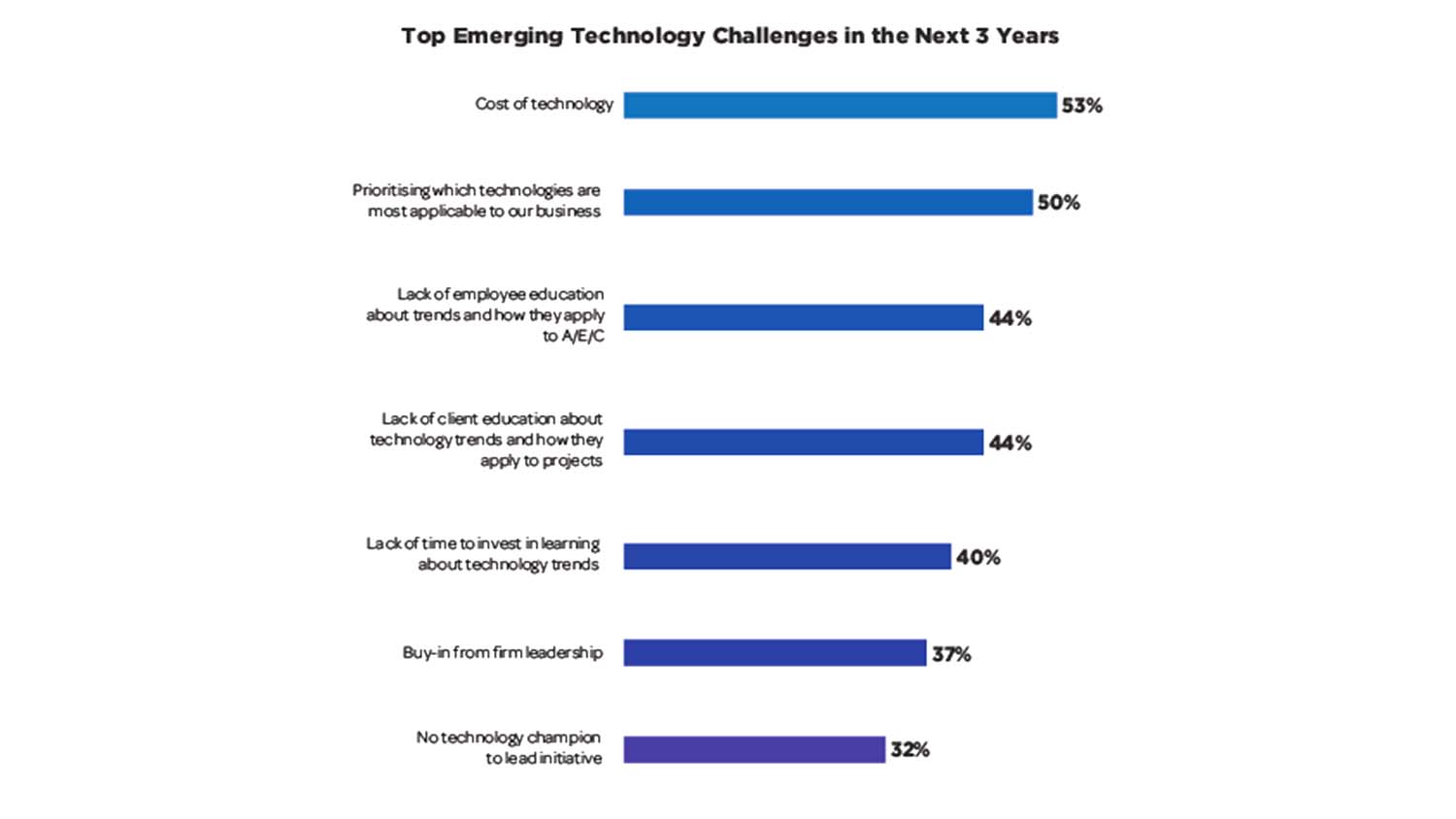 However, despite digital progress, firms are more restrained in their confidence to reach digital maturity in the next five years.
29% of the firms say their digital transformation maturity will be 'advanced' in five years' time, compared with 40% in the previous year's report, suggesting firms may not realise their digital ambitions as quickly as they predicted a year ago.
The study, which helps A&E firms benchmark their performance, identify market conditions and understand industry trends, uncovered business leaders may be focusing more on addressing what is essential and what is possible in their business, with nearly 65% of business leaders say that the pandemic highlighted weaknesses in their operations model.
Unlike last year's findings, the survey suggests that businesses are now looking at digital transformation in a new context and how they can better leverage technology to run their business. This has an impact on where firms plan to strategically invest.
As a result of the rapid change experienced over the last two years, nearly half of firms plan to invest in educating staff on technology trends.
Globally, 65% of firms report confidence in the accuracy of their data related to overall project performance, up from 59% last year. The biggest rise is in confidence in reporting on actual project cost (up from 52% to 65%), suggesting data insights are improving as the industry becomes more digital.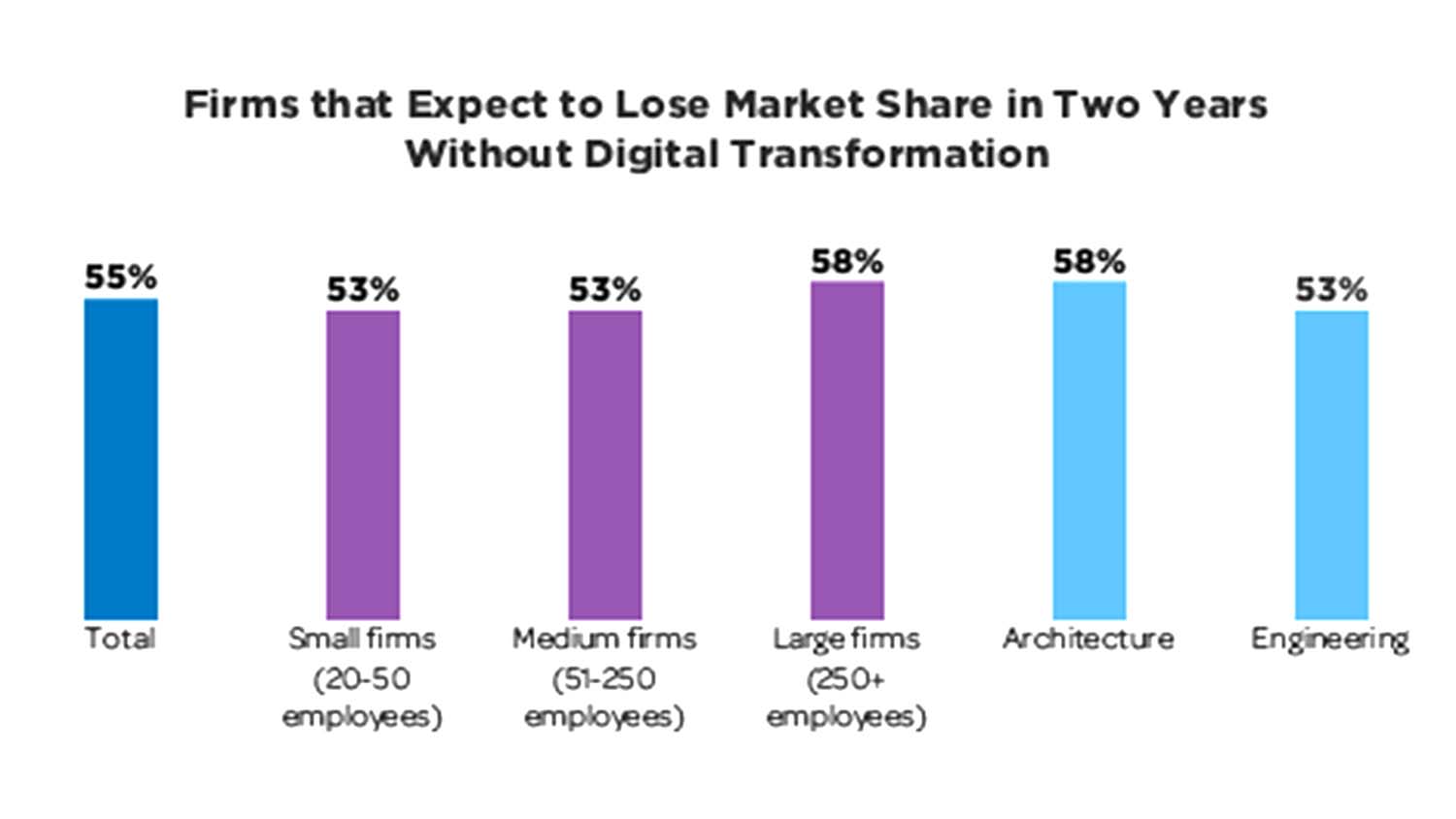 "This year's report paints a very different picture to how firms in EMEA and APAC were approaching digital transformation pre-and-during the pandemic," said Deltek regional VP Neil Davidson, saying it suggests there has been a pivot in priorities. "As firms switch from survival mode to more strategic planning now they have a clearer picture of what the future of their business looks like.
"While there was a more restrained attitude to digital transformation this year, it is a result of accelerated change over the last two years. Companies most likely feel less able to reach an advanced stage of digital maturity because it is constantly evolving.
"We could see a slight drop in digital investment as firms reassess which technologies they need to and can afford to sustainably invest in. What is clear though, 2022 will be the year that A&E companies look to upskill their staff in the wake of the global talent crisis, with in-house education being seen as a priority."