Autodesk releases cloud collaboration offerings showcased in 2020, expands its Autodesk Construction Cloud with Autodesk Build
---
While the world has been engulfed in Covid-19 lockdowns, AEC professionals have been forced to work from home and avoid their offices. Services offering cloud-based distributed design and collaboration have seen accelerated deployment across the industry. Autodesk's Construction Cloud and specifically BIM 360 was a popular choice to connect Revit-based design teams, especially as Autodesk helped out with an extended free trial period from March to July of 2020, covering the first lockdown in the UK.
At Autodesk University, Autodesk pre-announced a number of changes to its collaboration offerings: with Autodesk BIM 360 Design being renamed and expanded into two products Autodesk BIM Collaborate and BIM Collaborate Pro. Also as promised at Autodesk University, Autodesk Docs has now been included within the AEC Collection.
Autodesk BIM Collaborate Pro allows real-time co-authoring between Autodesk Revit, Autodesk Civil3D, with automated clash detection and document management for remote and distributed teams with secure access. For users that only need to see and review project data, BIM Collaborate offers a subset of capability.
Autodesk Docs enables the organisation, distribution, and sharing of files on the Autodesk Construction Cloud platform. It's a centralised document management service, with review (mark-up) and approval workflows, with issue tracking and distribution. Customers who subscribe to an Autodesk AEC Collection now get this included in their product portfolio.
In the press announcement, Autodesk stated that it realised the disruption we have faced this year will lead to permanent changes to how we work, "COVID-19 has made project delivery more complex, requiring many design and construction firms to accelerate the pace of digital transformation. Remote and distributed project teams aren't just a temporary fix to get businesses through the pandemic; they are a new way of living and working, and an opportunity to rei-magine traditional approaches to data management and collaboration. Over the last year, we've seen our customers roll out BIM 360 Design swiftly and broadly to keep projects moving as teams transitioned to working from home."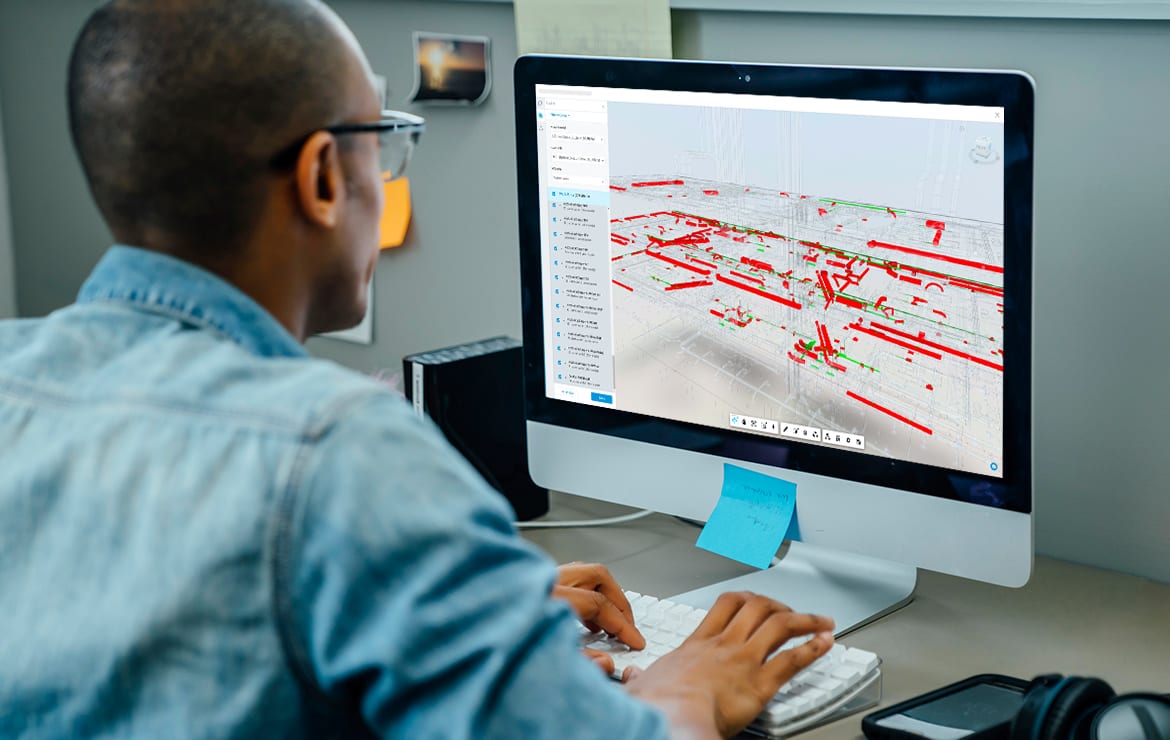 Paul McGilly, associate principal, Digital Design, Buro Happold explained "Over the last 12 months Buro Happold has fully migrated to BIM 360 Design. The journey began six years ago; however, global implementation was expedited due to COVID-19 and completed this year. What have we learned so far? Moving our data to the cloud has allowed us as a practice to successfully collaborate across 25 offices. Our engineers have transitioned to new working environments – connectivity, performance, accessing data and work-life balance have not been affected. This allows our teams to continue to be creative, collaborate more closely and love engineering…. even through these challenging times."
Autodesk Build
At Autodesk University last year, Autodesk also announced additions to its Autodesk Construction Cloud, namely Autodesk Build, Autodesk Takeoff and Autodesk BIM Collaborate. Autodesk Build combines PlanGrid and BIM 360 technology with additional new functionality to create a field and project management solution. Autodesk Build also includes the PlanGrid Build mobile app for field workers.
Teams can configure workflows within Autodesk Build, such as RFIs, submittals, meeting minutes and daily reports. Information from all project workflows is immediately connected in Autodesk Docs.
Autodesk Build consolidates document management and provides a single source of truth to all team members across the construction project, regardless of whether they're in the office or field. Autodesk Build includes document control, versioning and approval capabilities that support 2D sheets, 3D models and markups.
A Cost Management module in Autodesk Build helps track budget changes, contract administration, change orders, cost forecasts and payment applications alongside a real-time view of project health, to make informed decisions and mitigate risks to project costs.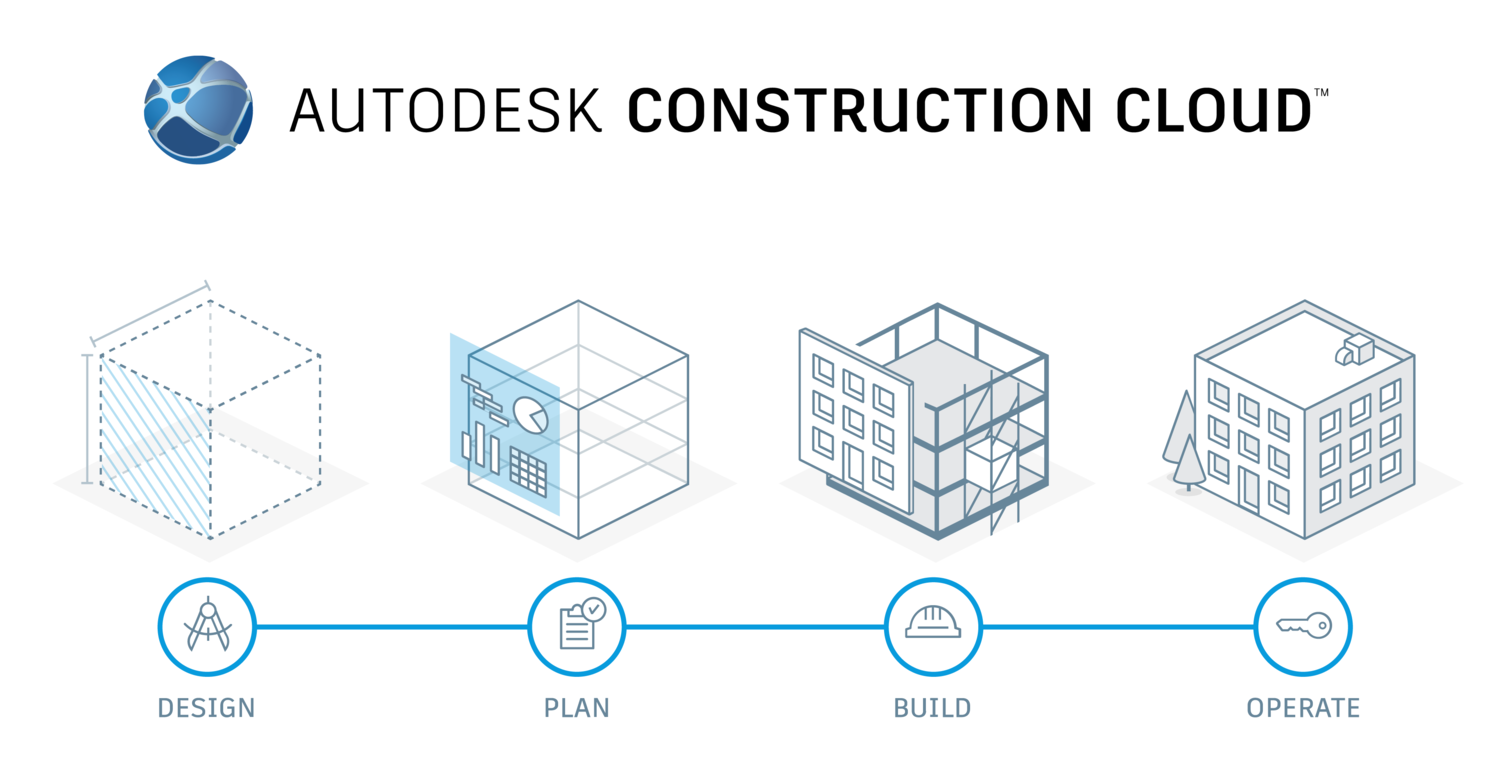 Conclusion
Autodesk's Construction Cloud offering continues to evolve. We are in a somewhat confusing moment in that alongside new functionality, and integration of acquisitions, the original brands which defined known capabilities are getting redefined and repurposed as the offering rapidly mutates.
For those who might be confused, BIM 360 Docs and Autodesk Docs are two different things. Autodesk Docs is the integration of Plangrid and BIM 360 and gives backwards compatibility to BIM 360 Docs.
BIM 360 Design, which was A360 Collaboration for Revit, which is bult on BIM 360 Docs, is now Autodesk BIM Collaborate Pro… and Revit cloud work sharing projects can live in BIM 360 Docs or Autodesk Docs project! Product naming meetings at Autodesk must be fun.
It's good to see additional Autodesk Docs capability added to the Collections, although in projects this area is highly competitive, and firms are not always in control of the project hosting and management. However, it's good business, giving Autodesk Docs away within the Collection, as it is the on-ramp to Autodesk Construction Cloud, which is the gateway for the company to sell additional services up and down construction supply chains.
You can read our coverage of Autodesk University here.