Dell's UltraSharp monitors are well regarded in the design and engineering industry. Al Dean takes a look at the latest product, which targets the home worker who needs that little bit extra when it comes to screen real estate
---
The way we look at our computing hardware has changed over the last 15 months. After all, many of us now find ourselves more regularly interacting with others through a screen, rather than face to face – plus we're stuck working in our own homes.
With these limitations in mind, the idea of being hunched over a laptop screen every day isn't appealing, even one with a 17-inch display. It's just not good for our working practices, or our spines.
As a result, the idea of a display device that supports better posture, gives you a lot more pixels to play with and which doesn't look like it's been mandated by a corporate IT department, is appealing.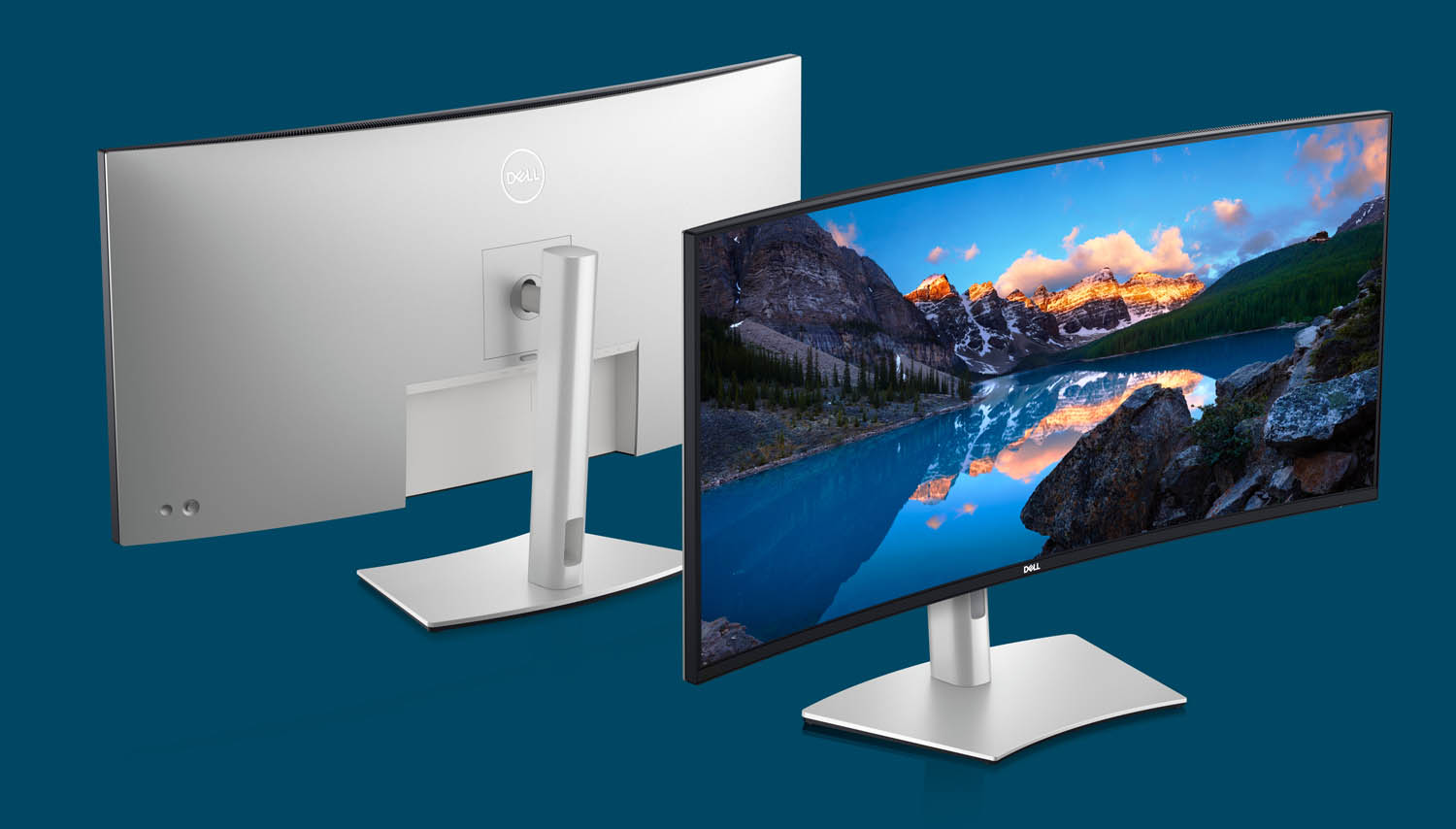 This is where the new Dell UltraSharp U4021QW display has some real strengths. Having spent the last two months in close contact with the 40-inch 5,120 x 2,160 (5K2K) resolution display, I can share what day-to-day life is now like.
Set up
The first steps are to attach the stand, adjust it for height and tilt, then figure out connectivity. Here, you have a number of options: USB-C (or Thunderbolt), DisplayPort or two HDMIs. While the ThunderBolt and DisplayPort options give you the full 60Hz refresh option, it's worth noting that this steps down to 30Hz for HDMI.
My personal choice was to use DisplayPort to connect to my trusty desktop workstation, and the powered USB-C port to connect to my MacBook Pro – the benefit of the latter being that I don't need a separate power cable, as it draws under 90W. However, most workstation-class laptops will be way over this.
The set-up process is pretty slick – with one caveat (one that says more about the author of this review than it does about Dell's user experience team).
You scroll through the options on a small menu to the lower right of the screen using a joystick. I completely missed this first time round, so spent a good 15 minutes switching the monitor off/on and jabbing what I already knew was not a touchscreen device. You have been warned!
Once you've updated your resolution settings and installed the Dell Display Manager application, you can then start to explore what the 40-inch 5,120 x 2,160 display feels like to use.
Personally, I also like to calibrate a new display every week or so for the first month or two, just to ensure that the panel is as close to accurate as possible. I use DataColor's Spyder device for this.
In use
My usual set-up is two 27- inch monitors, both running at HD, rather than 4K. By comparison, and in terms of screen real estate, the U4021QW is the equivalent of one and a half, but it's the 5K2K resolution that really makes it sing. It's clear, crisp and represents colour pretty accurately. The calibration I ran only had to tweak the settings a little.
Compared to running two monitors, I don't miss the separation of the two displays and found that window management wasn't a concern, even if you're essentially losing half a monitor
Compared to running two monitors, I don't miss the separation of the two displays and found that window management wasn't a concern, even if you're essentially losing half a monitor.
If you're accustomed to using a single display, then this is going to feel incredibly expansive. If you're a Windows user, then the Dell Display Application is useful for zoning up your display and having application windows snap to known positions. You can set this up, then save it as a preset so that your work environment is always the same. I only wish there was a similar tool for Mac OSX. 7
Managing two machines
Modern, well-designed monitors (rather than consumer-grade displays) come into their own in the way they tackle the needs of professional users.
An excellent example is how this system manages inputs. For example, I often run both the Mac and the Windows workstation at the same time, so having quick options to switch inputs is very useful, without too much pressing of cryptic buttons, rather using the onscreen menu and rear-mounted joystick/button combination.
There are also some nice options to explore: split-screen and picture-inpicture (PnP). This means you could split the screen into two halves, with each machine represented in its own half.
The PnP option also means you can have the bulk of your screen showing one machine, and a smaller quarter or eighth of the screen showing what's going on in your other.
In conclusion
The Dell U4021QW is a great display. Whether you're looking for a replacement for a single or dual-monitor set-up, or perhaps replicating it at home, then it's got pretty much everything you need in terms of aesthetics. In other words, it looks pretty slick compared to many, but also offers flexibility of inputs, window control and more.
Ultimately, the quality of the display is what makes or breaks this hardware, and on this count, it's a winner. Clear and crisp, it also represents the full colour range accurately.
To be honest, Dell might need to send around the heavies if it wants it back.
---
Dell Sharp U4021QW – specifications
40" LED-backlit LCD curved monitor
5,120 x 2,160 (WUHD) resolution. 21:9 Aspect Ratio
 946.6 mm x 248 mm x 457.8 mm (including Stand)
Pixel Pitch 0.1815 mm
Frequency 60Hz (via DisplayPort) / 30Hz (via HDMI)
Brightness 300 cd/m²
 2 x HDMI, DisplayPort and Thunderbolt 3
100mm x 100mm VESA Mount
Height Adjustment 120mm, Swivel 60, Tilt -5/+21
13.8 kg
3-year Advanced Exchange Service and Premium Panel Exchange to on-site
£1,610 (Ex. VAT)
---
5K2K monitors: what other options are there?
LG 34WK95U-W
LG has been a favourite of ours for a while, having spent years with a trusty 28-inch LG CRT back in the day. The LG 34WK95U-W is 34-inch ultrawide, but still manages to pack in 5,120 x 2,160 pixels. It strangely comes in 7kg heavier than the Dell.
Screen size: 34-inch Price: $1,49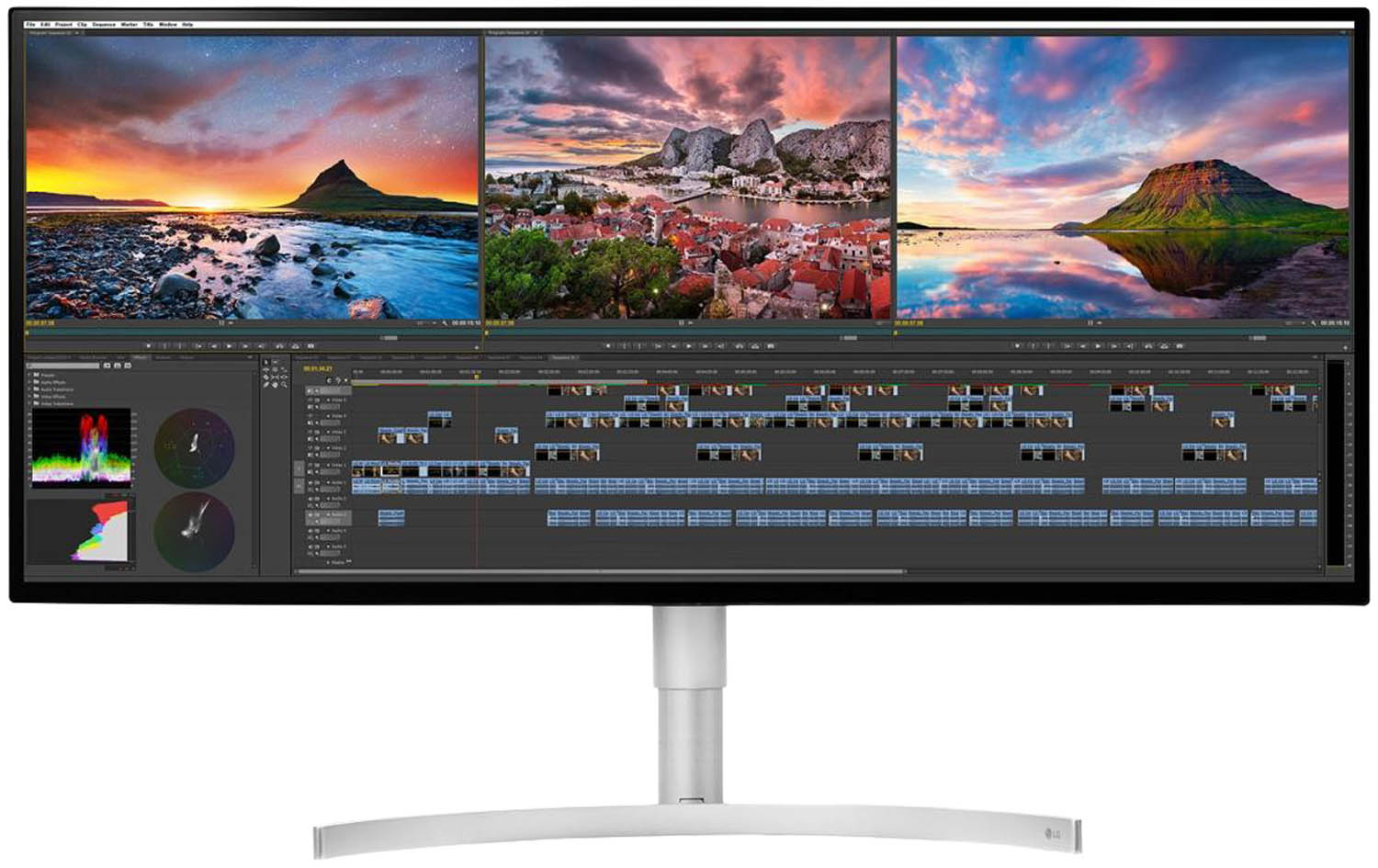 ---
Lenovo ThinkVision P40W-20
When we tested out an early variant of this (the Lenovo ThinkVision P44w), it really impressed, so we have no reason to doubt that fitting this form factor out with a 5K2K display will rock. A few tweaks, such as the phone stand in the base) are pretty nice too.
Screen size: 40-inch Price: $1,699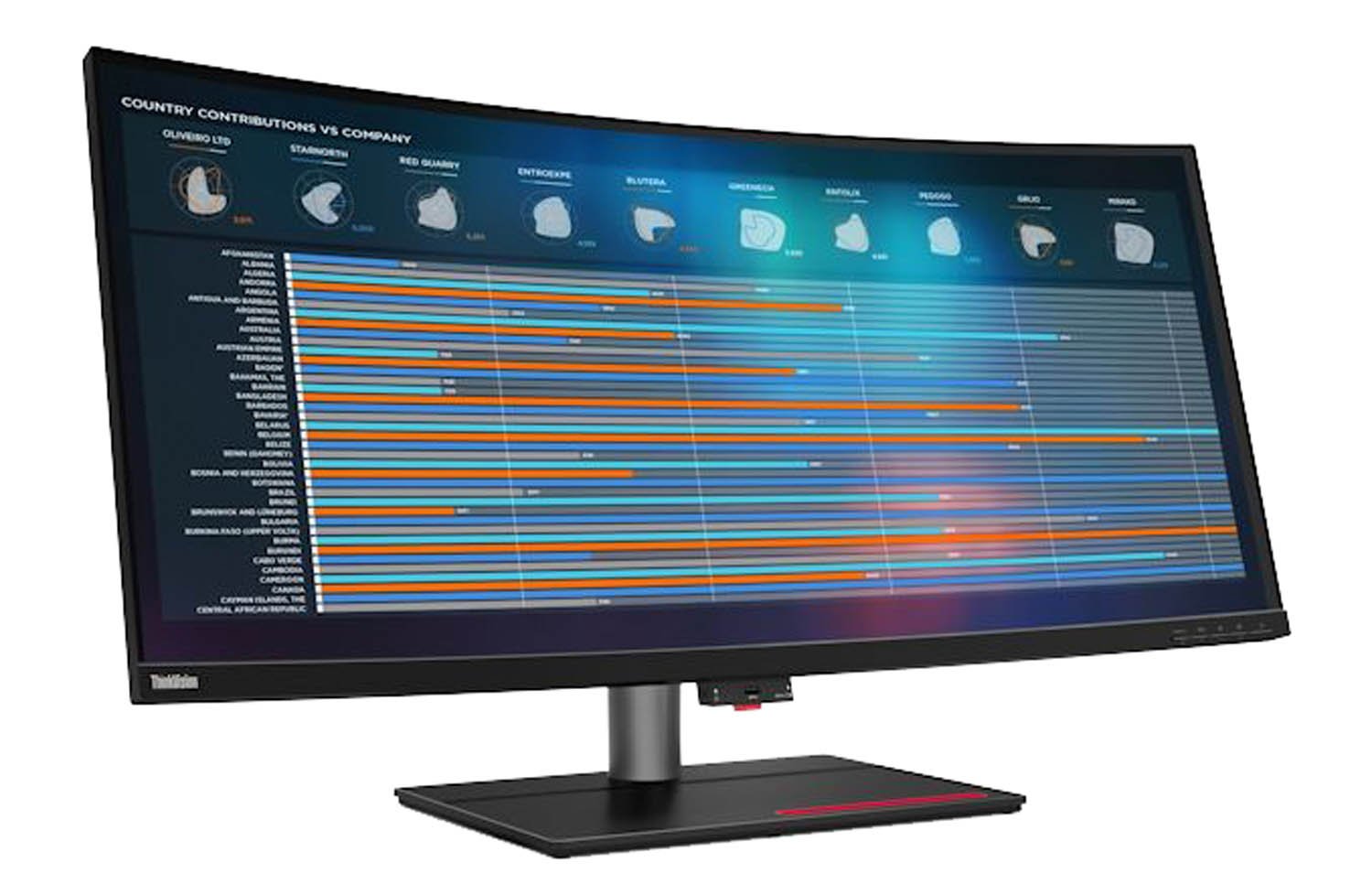 ---
MSI Prestige PS341WU

MSI describes this as a display for creators (read: We made it in white). It looks stunning and a decent colour gamut (98% of DCI-P3) means it should display colours accurately. Whether it'll be those colours in two years' time remains to be seen.
Screen size: 34-inch Price: $999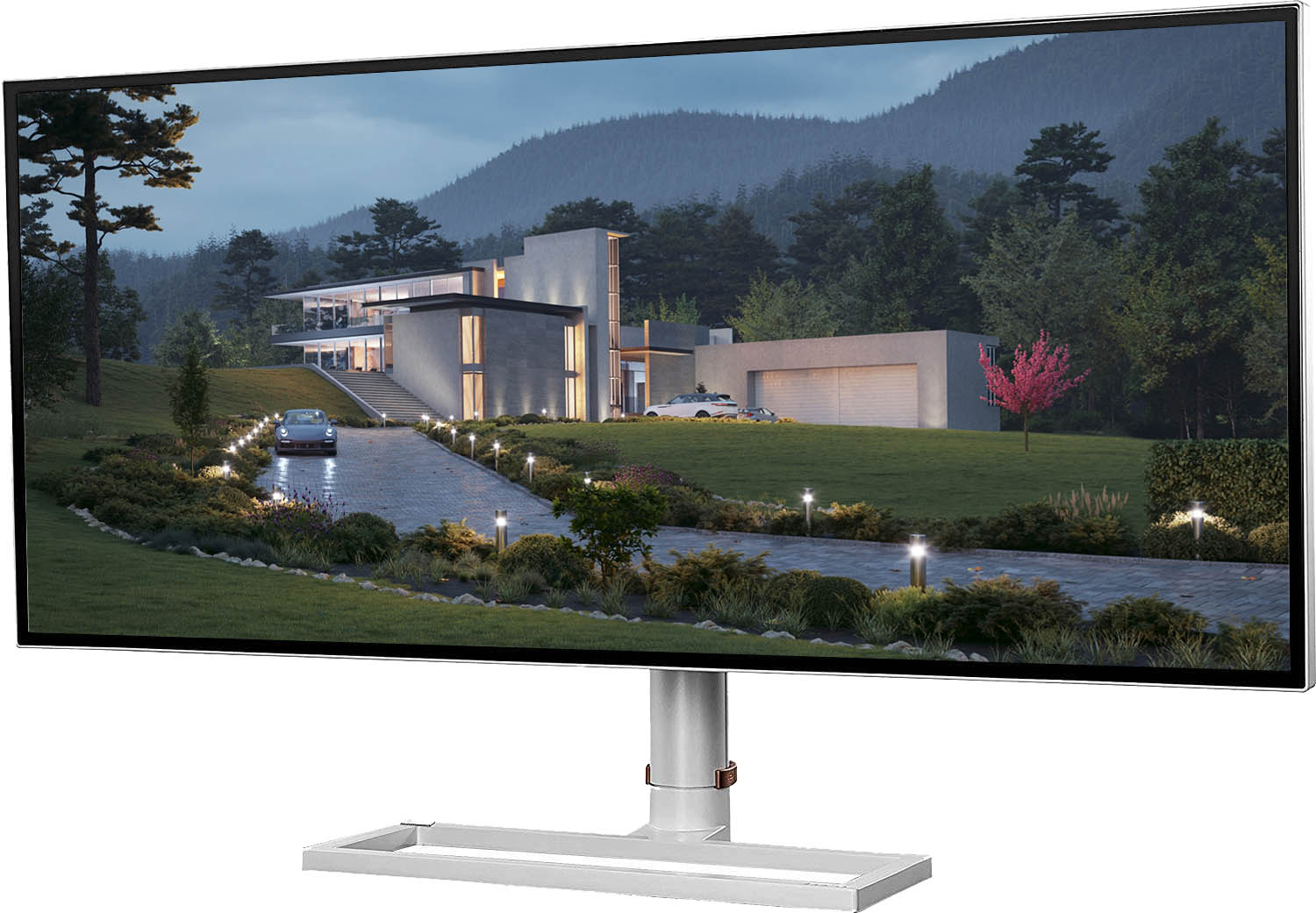 ---
This article is part of AEC Magazine's 2021 workstation special report. To read the other articles and reviews in this report click on the links below.
Desktop Workstation Buyer's Guide
Greg Corke goes back to basics with some general advice for those looking to match their machine to architecture, engineering and construction (AEC) workflows
Intel Core vs AMD Ryzen for CAD, BIM & beyond
Which is the best CPU for design-centric workflows – from CAD and BIM to reality modelling and rendering
Workstations for CAD, BIM and viz: 2021
The latest desktop workstations for CAD and BIM-centric workflows
Best lightweight workstation laptops for 2021
Ultra-portable mobile workstations to take CAD, BIM and viz on the road
AMD Radeon Pro Viewport Boost review
Pro driver feature dramatically increases 3D performance by dynamically reducing viewport resolution
Nvidia RTX A4000 / A5000 review
New pro 'Ampere' GPUs slice through real-time 3D, ray tracing and VR workflows
Hybrid working for AEC firms
With many firms re-evaluating office space and working from home policies, we asked Adam Jull of IMSCAD about the role that virtual workstations can play
Scan 3XS GWP-ME A132R (AMD Ryzen 9 5000) review
This Ryzen 5000 beast from Scan excels in rendering and extreme multi-tasking
Workstation Specialists WS-184 (11th Gen Intel Core) review
This 11th Gen Intel Core workstation is ideal for CAD and BIM centric workflows
WS-1640A-PRO-G4 [Threadripper Pro] Review
It's not for everyone, but looks ideal for applications where memory bandwidth is critical
AMD Radeon Pro W6800 review
This 32 GB beast is the first pro GPU from AMD with hardware-based ray tracing built in
The Revit Graphics Boost
New One Graphics System (OGS) will boost viewport performance and add GPU ray tracing