This beast of a card is the first pro GPU from AMD with hardware-based ray tracing built in. With a whopping 32 GB of on board memory it's designed for the most demanding architectural visualisation workflows
---
It's been a long time coming but AMD has finally delivered its first professional GPU with hardware ray tracing built in. And with 32 GB of VRAM, the AMD Radeon Pro W6800 is a beast of a graphics card.
Priced at $2,249, the Radeon Pro W6800 goes head-to-head with the 16 GB Nvidia RTX A4000 ($1,000) and 24 GB Nvidia RTX A5000 ($2,250), both of which also reviewed recently.
In terms of raw performance, the Radeon Pro W6800 sits somewhere between AMD's 'consumer' Radeon RX 6800 and Radeon RX 6800 XT. But as a workstation-class card there are several key differences.
First, it will be certified for a wide range of professional applications, including all the major CAD and BIM tools. This can be especially significant for enterprise customers.
It can also support up to six displays, which can be important for powerwalls, and supports Error Correcting Code (ECC) memory to protect against crashes. And instead of three axial fans that recirculate air inside the machine, it has a single 'blower', which draws in cool air from the top of the card and pushes it out the rear of the machine. This design can be particularly beneficial in multi-GPU workstations.
Perhaps most importantly, however, is that the Radeon Pro W6800 has a colossal 32 GB of on-board GDRR6 memory, double that of its consumer counterparts, and more than Nvidia's pro GPUs at the same price point.
Monster memory
32 GB is a huge amount of memory for a GPU, surpassed only by the 48 GB Nvidia RTX A6000 which costs twice as much. It means the Radeon Pro W6800 can handle some seriously demanding visualisation datasets. This could be a huge multi-disciplinary city-scale model with immense detail or one with less geometry but hyper realistic assets such as 8K textures or detailed vegetation.
It's a huge step up from its predecessor, the AMD Radeon Pro W5700, which only had 8 GB and highlights AMD's ambitions for high-end design viz and real-time ray tracing.
The new GPU features enhanced Compute Units (CU) with dedicated 'Ray Accelerators'. As this is AMD's first pro GPU with hardware ray tracing, there aren't currently a huge number of applications that can take advantage of its 'Ray Accelerators', but this is changing.
At present, the list includes applications that supports DirectX Raytracing (DXR), which includes Unreal Engine. Also, any that feature Radeon ProRender 2.0, the latest version of AMD's physically-based rendering engine. This includes Solidworks Visualize, Acca Software, Autodesk Inventor, Rhino, Autodesk Maya, and Blender.
Looking to the future, it will also extend to any application that supports Vulkan Ray tracing, including those in development at Solidworks (Project Romulan), Autodesk (One Graphics System) and Enscape.
The Radeon Pro W6800 will not accelerate ray tracing in Nvidia RTX-enabled applications such as Luxion KeyShot, Chaos V-ray, Chaos Vantage, Enscape 3.0 and others.
Of course, the Radeon Pro W6800 can also be used for many other applications that don't rely on hardware ray tracing. This includes those that use the OpenGL or DirectX graphics APIs, including real-time design viz tools like Lumion or Twinmotion, Virtual Reality (VR) or photogrammetry software.
The GPU is very much focused on viz and is not optimised for FP64 (Double Precision) code, so applications like engineering simulation will likely to continue to be best served by the AMD Radeon Pro VII ($1,899).
Viewport boost
The AMD Radeon Pro W6800 supports a new pro driver feature called Radeon Pro Viewport Boost, which is designed to reduce latency and boost viewport navigation performance.
The idea behind the technology is smart. It detects when a 3D model is moving quickly in the viewport then automatically drops the resolution in specific areas to reduce the number of pixels the GPU needs to process. Then, as soon as that movement stops, it restores the full pixel count. According to AMD, this can increase Frames Per Second (FPS) dramatically without impacting the visual experience.
AMD Radeon Pro Viewport Boost currently works with Revit, 3ds Max, Twinmotion and Unreal Engine (for packaged projects only, not currently Unreal Engine Editor). Support for other applications is coming soon.
As one might expect the technology works best in GPU limited workflows. i.e. those where the GPU is the bottleneck, rather than the CPU, which tends to be the case for most CAD/BIM applications.
AMD Radeon Pro Viewport Boost will also deliver the biggest benefits at higher resolutions (4K and above) and with larger models.
With this in mind, it absolutely makes sense for viz focused applications like Twinmotion and Unreal Engine which will literally devour all the GPU processing power you throw at them. In Twinmotion 2020.2 for example, AMD quotes up to a 39% performance boost when Radeon Pro Viewport Boost is enabled.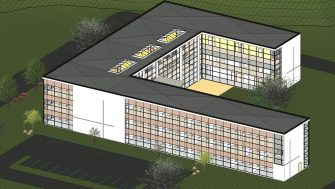 In Autodesk Revit this number is even higher – up to 114%. For an application renowned for being CPU limited we found this very surprising. AMD told us that in this particular example, Revit's 'Advanced Sample Project' model was displayed in realistic mode with transparency enabled. We don't imagine one would get anywhere near the same level of performance increase when displaying models in simple shaded mode, when the application is typically more CPU limited.
In saying that, CAD applications are changing, with new graphics engines that use modern APIs like Vulkan to push more processing onto the GPU and reduce the CPU bottleneck.
Radeon Pro Viewport Boost will be enabled in AMD's 21.Q2 enterprise driver, out in July, so we were not able to test it out for this review.
However, we will certainly revisit this interesting feature in the future. We think it could be particularly relevant to the AMD Radeon Pro W6600 (8 GB), the Radeon Pro W6800's little brother which will launch later this year.
AMD Radeon Pro W6800 specs
The AMD Radeon Pro W6800 is the first workstation GPU to be based on AMD's 7nm RDNA 2 architecture.
AMD states peak FP32 Throughput (Single Precision) as 17.83 Teraflops of Compute Performance. As mentioned earlier, it is not optimised for FP64 (Double Precision).
With six Mini DisplayPort outputs it can drive up to six displays at 5K resolution or up to two displays at 8K resolution.
The board itself is full height, double slot, with a peak power of 250W. It requires a 6-pin and an 8-pin power connector and should fit most mid-sized tower chassis.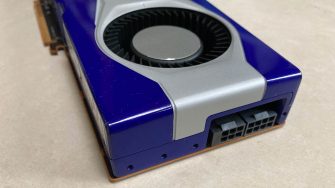 The AMD Radeon Pro W6800 is a PCIe 4.0 graphics card. While it is fully compatible with older PCIe 3.0 workstations, it's designed to work best with PCIe 4.0 workstations. With double the bandwidth of PCIe 3.0, data can theoretically be fed into the GPU much quicker, although it won't make a difference in all workflows.
PCIe 4.0 compatible CPUs include 11th Generation Intel Core, Intel Xeon W-1300, AMD Ryzen 5000, AMD Ryzen Threadripper 3900X and Threadripper Pro 3900WX series.
The AMD Radeon Pro W6800 is also designed to work better with AMD CPUs with AMD Smart Access Memory. This essentially gives the CPU better access the GPU's onboard memory. AMD says it unlocks higher performance for 'key professional workloads' but did not provide more details.
The Radeon Pro W6800 also includes 128 MB of AMD Infinity Cache, a 'last-level' data cache integrated on the GPU die designed to reduce latency and power consumption.
The Radeon Pro W6800 on test
We put the AMD Radeon Pro W6800 through a series of real-world application benchmarks, for GPU rendering, real-time visualisation and 3D CAD.
All tests were carried out using the AMD Ryzen 5000-based Scan 3XS GWP-ME A132R workstation at 4K (3,840 x 2,160) resolution using AMD's enterprise 21.Q1 graphics driver.
The full spec can be seen below.
Scan 3XS GWP-ME A132R
    AMD Ryzen 5950X CPU (3.4GHz to 4.9GHz) (16 cores)
    64 GB (2 x 32 GB) Corsair Vengeance DDR4 3200MHz memory
    2 TB Samsung 980 Pro NVMe PCIe 4.0 SSD system drive
    4 TB Samsung 870 Evo SATA SSD storage drive
    Asus Pro WS X570-ACE motherboard
    Noctua NH-D15 air cooler
    750W Corsair RMX, 80PLUS Gold PSU
    1GbE NIC Networking
    3XS workstation case with tempered glass window
    Microsoft Windows 10 Professional 64-bit  
For comparison, we used AMD's previous generation 'RDNA' workstation GPU, the AMD Radeon Pro W5700 (8 GB), plus Nvidia's brand new 'Ampere' workstation GPUs, the Nvidia RTX A4000 (16 GB) and Nvidia RTX A5000 (24 GB).
---
Unreal Engine 4.26
Over the past few years Unreal Engine has established itself as a very prominent tool for design viz, especially in architecture and automotive. It was one of the first applications to use GPU-accelerated real-time ray tracing, which it does through Microsoft DirectX Ray tracing (DXR). It means the AMD Radeon Pro W6800 is fully compatible.
For testing, we used two datasets, both freely available from Epic Games: an arch viz interior of a small apartment and the Automotive Configurator, which features an Audi A5 convertible. Both scenes were tested with ray tracing enabled (DirectX Ray tracing (DXR)) and without (DirectX 12 rasterization).
The Radeon Pro W6800 did well with DirectX 12 rasterization, showing a vast improvement over the Radeon Pro W5700, and sitting somewhere between the RTX A4000 and RTX A5000. With real-time ray tracing enabled, however, it fell notably behind both Nvidia GPUs. Without hardware ray tracing built-in, the Radeon Pro W5700 pretty much ground to a halt.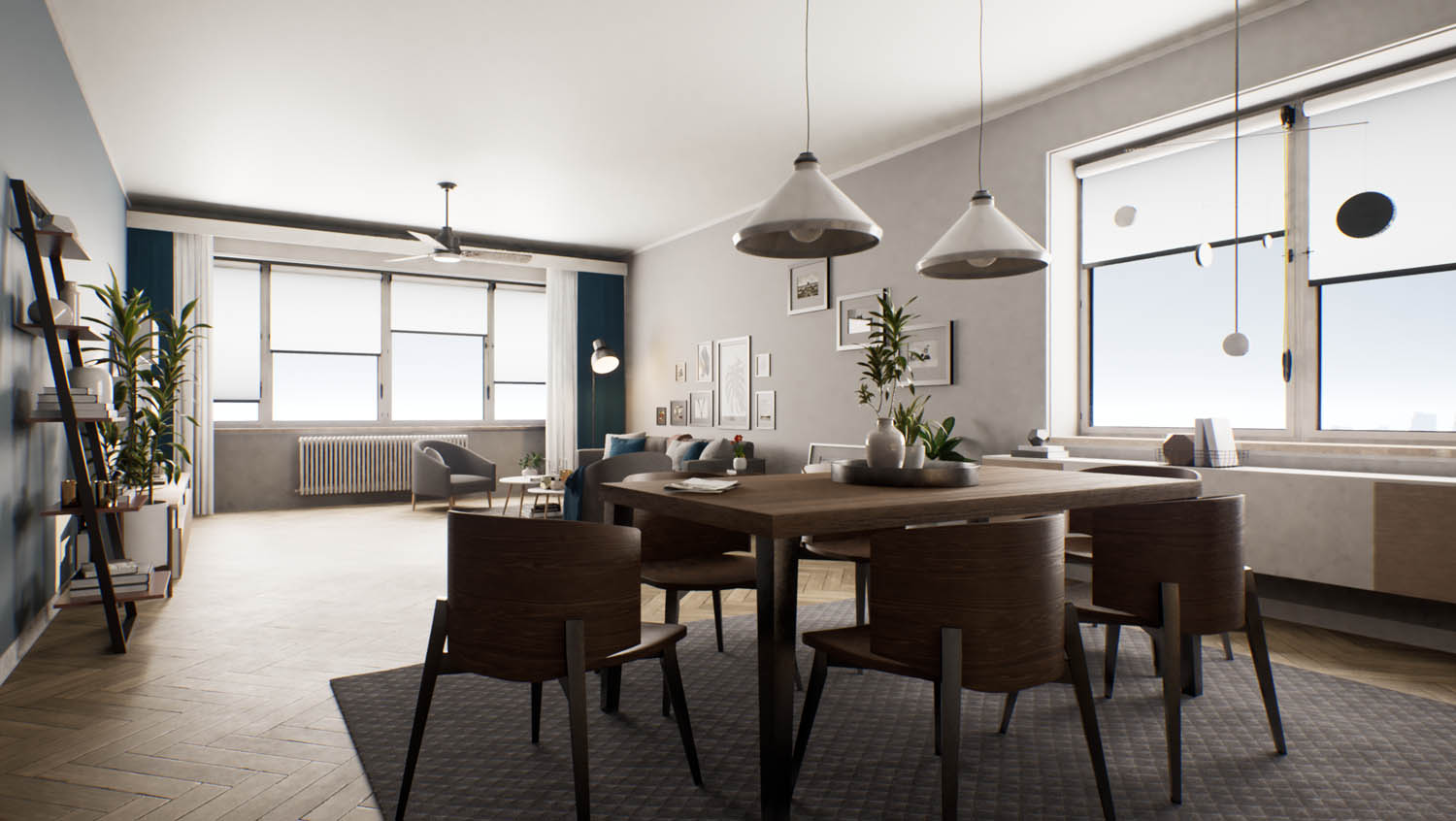 ---
Lumion 11.5
Lumion is a real-time rendering tool popular with architects. The 11.5 release uses DirectX 12 rasterization. It does not currently support hardware-based ray tracing.
The software can work with 8K textures and has a vast object library including trees with leaves that move in the wind, all of which can place huge demands on GPU processing and memory.
We tested the GPUs in two ways: one measuring real-time 3D performance in terms of Frame Per Second (FPS) and two, to record the time it takes to render an 8K scene.
Lumion supplied us with two datasets: a standard architectural house with surrounding vegetation, which will fit into 8 GB of GPU memory; and a colossal building model which needs 28 GB of GPU memory, more than the capacity of the Nvidia RTX A4000 (16 GB) and RTX A5000 (24 GB).
It came as no surprise that the AMD Radeon Pro W6800 came out top when testing the 28 GB model as it was the only GPU able to load the entire dataset into memory. The Nvidia RTX A4000 (16 GB) and RTX A5000 (24 GB) really struggled, especially in real time 3D where it was very hard to navigate the scene.
With the smaller scene, however, the Nvidia RTX A5000 demonstrated a clear lead over the Radeon Pro W6800 and the RTX A4000 also stood up well, edging out the Radeon Pro W6800 when rendering.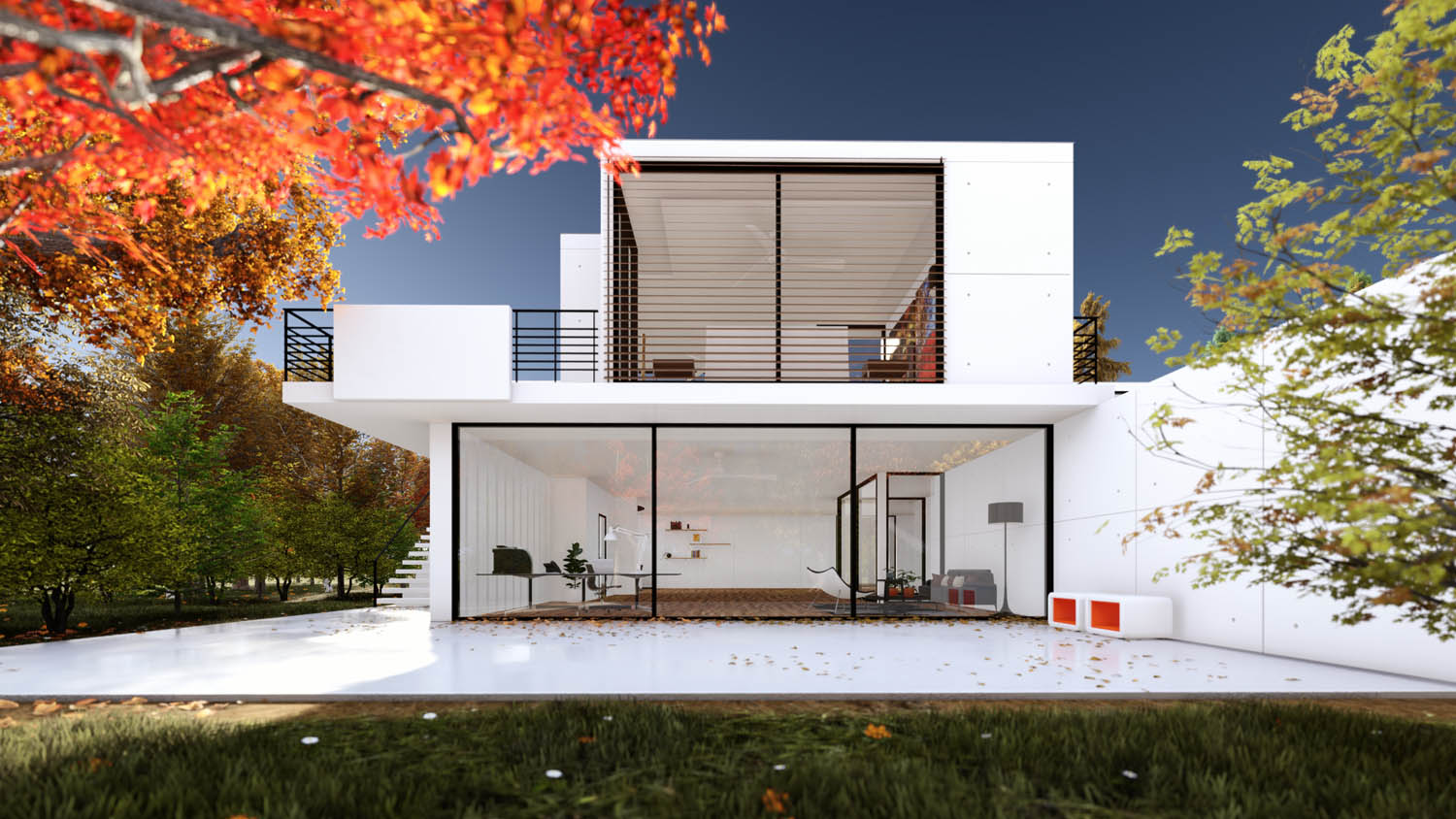 ---
Enscape 3.0
Enscape is a real-time viz and VR tool for architects that delivers very high-quality graphics in the viewport. The software has used elements of ray tracing for some time and version 3.0 is RTX-enabled, so hardware ray tracing is supported on Nvidia RTX GPUs. Later versions will use the more modern Vulkan API and support ray tracing on both Nvidia and AMD GPUs.
For our tests, we used a large architectural scene of a building complex and its surrounding area in Enscape 3.0 (non RTX). At 9.5GB, the GPU memory requirements of this model are relatively high, but Enscape models can be much larger.
In terms of performance, the Radeon Pro W6800 delivered a very smooth experience at 29 FPS, more than double that of the Radeon Pro W5700. It edged out the Nvidia RTX A4000 but was a bit behind the Nvidia RTX A5000.
---
Autodesk VRED Professional 2022
Autodesk VRED Professional is an automotive-focused 3D visualisation, virtual prototyping and VR tool. It uses OpenGL and delivers very high-quality visuals in the viewport. It offers several levels of real-time anti-aliasing (AA), which is important for automotive styling, as it smooths the edges of body panels. However, AA calculations use a lot of GPU resources, both in terms of processing and memory. We tested our automotive model with AA set to 'off' and 'ultra-high'.
As we have seen previously with AMD GPUs, the AMD Radeon Pro W6800 did OK with anti-aliasing set to off, but was still significantly behind the RTX A5000. With anti-aliasing enabled, however, performance dropped considerably with even the RTX A4000 taking a substantial lead.
---
Solidworks Visualize 2021 SP3
The name of this GPU-accelerated physically-based renderer is a bit misleading as it works with many more applications than the CAD application of the same name. It can import models from PTC Creo, Solid Edge, Catia and Inventor, as well as several neutral formats.
The software was initially programmed to work with Nvidia Iray and, more recently, Nvidia RTX. However, in the 2020 release, AMD Radeon ProRender was added, so users now have a choice of two rendering engines. Both support denoising, a post-processing technique that filters out noise from unfinished / noisy images and means you can get better looking renders with significantly fewer rendering passes.
We tested both AMD and Nvidia GPUs with Radeon ProRender using the PC model from the SPECapc for SolidWorks 2021 benchmark. We rendered at 1,500 x 1,500 resolution with 1,000 passes (denoising disabled) and 100 passes (denoising enabled) with accurate quality. Both settings produced excellent visual results.
With denoising enabled, there was little between the Radeon Pro W6800, and Nvidia's Ampere GPUs, but the RTX A5000 had a bigger lead with denoising disabled.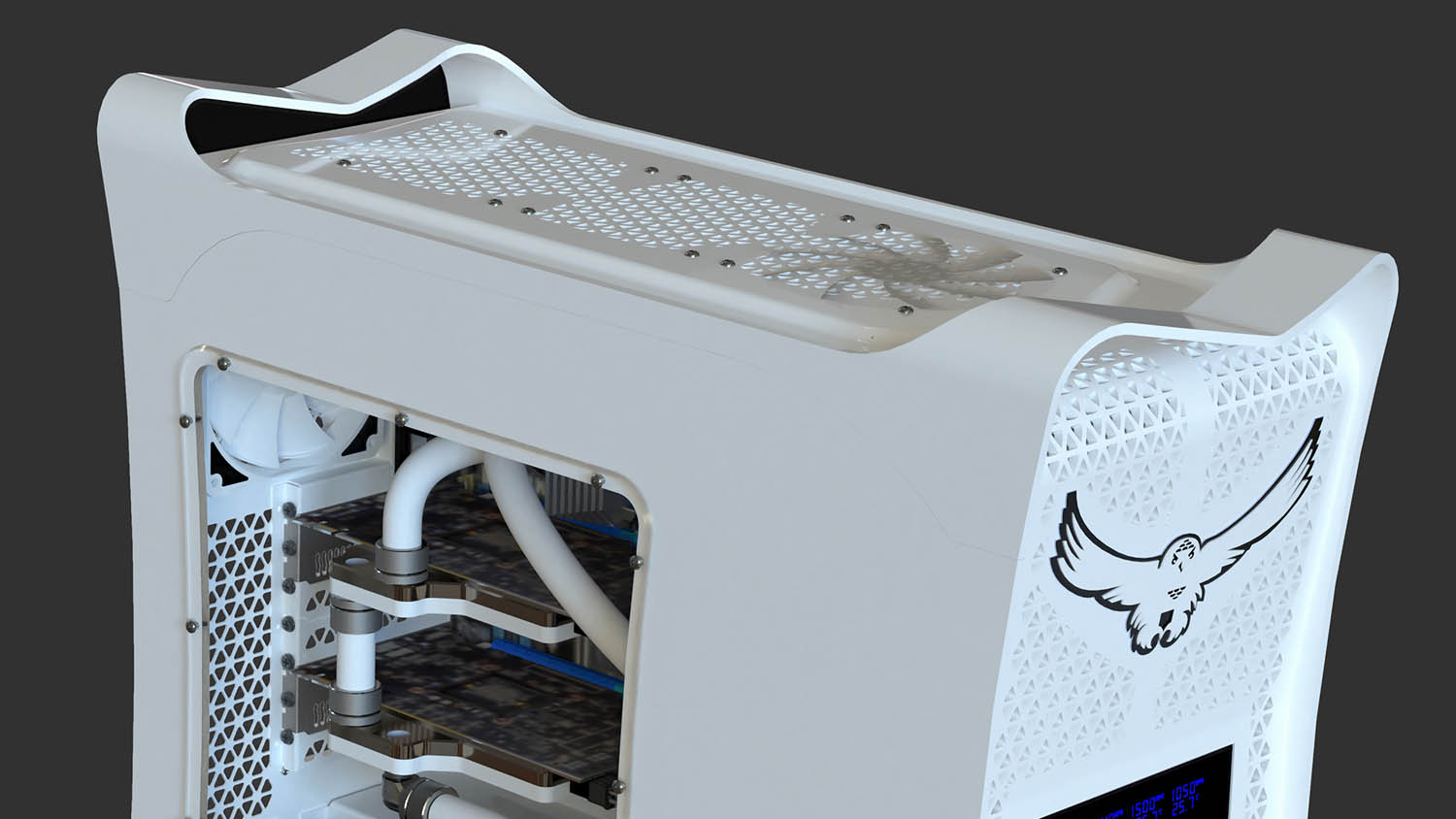 ---
Solidworks 2021 SP3
While most CAD applications won't benefit from any GPU more powerful that the Nvidia Quadro P2200 or Radeon Pro W5500, Solidworks 2021 is an exception. By using OpenGL 4.5, a more modern version of the popular graphics API, more algorithms can be pushed onto the GPU so there is a benefit to higher performance cards.
Even so, the application is still CPU limited to some extent, so the performance benefit of more powerful GPUs isn't as big as you'd expect from a dedicated real-time viz tool.
Like most CAD tools, the most popular way to view models in Solidworks is in shaded with edges mode. Using the SPECapc for SolidWorks 2021 benchmark we saw a small improvement over the Radeon Pro W5700, although the Radeon Pro W6800 was behind both Nvidia GPUs.
Solidworks also features more realistic display styles for viewing models in real-time. SolidWorks RealView, which is only supported by pro GPUs, adds realistic materials and supports environment reflections and floor shadows. Meanwhile, ambient occlusion adds more realistic shadows and helps bring out details.
Both viewing styles are more GPU-intensive, so performance is less limited by the frequency of the CPU. In our tests, we saw a bigger benefit to the more powerful GPUs when RealView, shadows and ambient occlusion were enabled.
We were unable to test the Nvidia RTX A5000 as Solidworks 2021 SP3 did not recognise the card. We expect this to be fixed in SP4, out soon.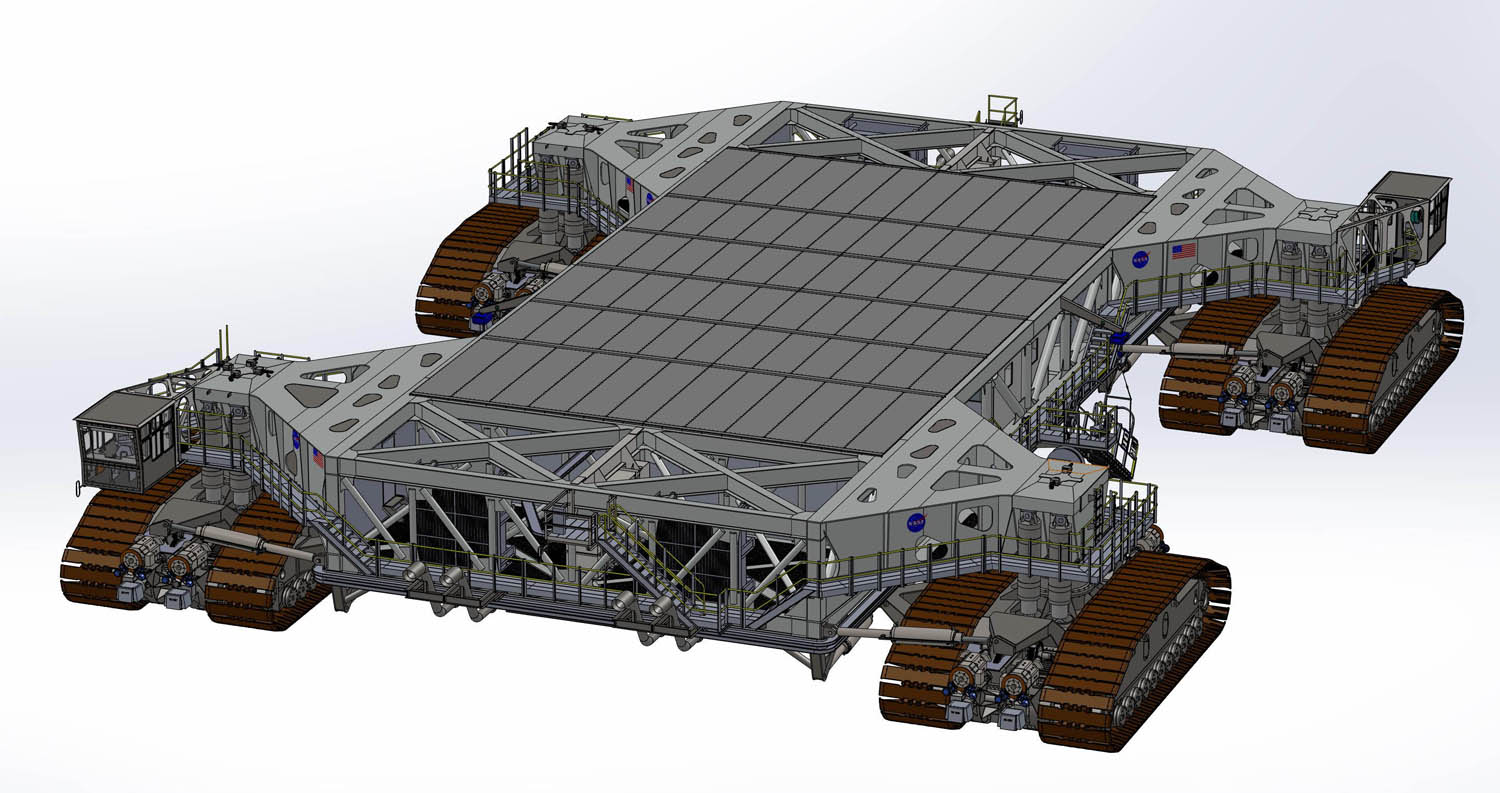 ---
VRMark
We also tested with VRMark, a dedicated Virtual Reality benchmark that uses both DirectX 11 and DirectX 12. It's biased towards 3D games, so not perfect for our needs, but should give a good indication of the performance one might expect in 'game engine' viz tools, although all datasets are different.
The Radeon Pro W6800 came out top in the 'Cyan room' which measures DirectX12 performance. AMD itself has highlighted how its 'RDNA 2' architecture performs well in DirectX 12 applications.
---
The verdict
The Radeon Pro W6800 stands out from the competition due to its substantial 32 GB of memory, surpassed only by the Nvidia RTX A6000 which costs twice as much. But you have to take design viz very seriously to need such a big amount.
Architectural visualisation studio Beehive certainly does. It pushed the W6800 to its limits in Lumion, while working on 'Aedas City', a visualisation project that features six of the international architecture firm's building designs.
And because the project could be held entirely within GPU memory, it managed to massively reduce render times for a 891 frame video – from 36 hours and 11 mins (with the 24 GB Nvidia Quadro RTX 6000 GPU) to 9 hours and 27 mins (with the Radeon Pro W6800).
---
---
There are big benefits for projects like this but this is an extreme example. Most design-centric visualisation workflows require significantly less GPU memory, although with ever increasing demands for realism and resolution, this will likely change in the future. There is also a strong workflow argument for more GPU memory, by not having to worry so much about optimising geometry or textures.
For now, in more mainstream viz workflows, AMD faces very stiff competition from Nvidia. The 16 GB Nvidia RTX A4000, for example, generally offers a little less performance than the Radeon Pro W6800 but costs half as much. Meanwhile, the 24 GB Nvidia RTX A5000 offers parity on price, but has a clear performance lead in some workflows and better software compatibility. One can't help but wonder if AMD has missed a trick by not pricing the Radeon Pro W6800 more aggressively to make it more competitive in workflows where large memory capacity is less important. Or perhaps there's room for a Radeon Pro W6700?
Nvidia also appears to have a clear lead in DXR hardware ray tracing, although this is maybe to be expected. AMD's ray accelerators are 'first generation' and there is also scope for driver improvements.
AMD is innovating in other areas, however. The Radeon Pro Viewport Boost, for example, looks like an exciting feature that takes a smarter approach to how precious GPU resources are allocated. And this is certainly one to watch for the future.
We also wait with interest to see how the forthcoming 8 GB AMD Radeon Pro W6600 shapes up. At $649 it should hit the sweet spot for CAD users who also want a real-time 3D, ray tracing or VR capability. Nvidia doesn't yet have a pro GPU with hardware ray tracing in this entry-level market segment.
---
This article is part of AEC Magazine's 2021 workstation special report. To read the other articles and reviews in this report click on the links below.
Desktop Workstation Buyer's Guide
Greg Corke goes back to basics with some general advice for those looking to match their machine to architecture, engineering and construction (AEC) workflows
Intel Core vs AMD Ryzen for CAD, BIM & beyond
Which is the best CPU for design-centric workflows – from CAD and BIM to reality modelling and rendering
Workstations for CAD, BIM and viz: 2021
The latest desktop workstations for CAD and BIM-centric workflows
Best lightweight workstation laptops for 2021
Ultra-portable mobile workstations to take CAD, BIM and viz on the road
AMD Radeon Pro Viewport Boost review
Pro driver feature dramatically increases 3D performance by dynamically reducing viewport resolution
Nvidia RTX A4000 / A5000 review
New pro 'Ampere' GPUs slice through real-time 3D, ray tracing and VR workflows
Dell UltraSharp U4021QW review
This 5K2K widescreen display gives a bit extra when it comes to screen real estate
Hybrid working for AEC firms
With many firms re-evaluating office space and working from home policies, we asked Adam Jull of IMSCAD about the role that virtual workstations can play
Scan 3XS GWP-ME A132R (AMD Ryzen 9 5000) review
This Ryzen 5000 beast from Scan excels in rendering and extreme multi-tasking
Workstation Specialists WS-184 (11th Gen Intel Core) review
This 11th Gen Intel Core workstation is ideal for CAD and BIM centric workflows
WS-1640A-PRO-G4 [Threadripper Pro] Review
It's not for everyone, but looks ideal for applications where memory bandwidth is critical
The Revit Graphics Boost
New One Graphics System (OGS) will boost viewport performance and add GPU ray tracing
---
This article is part of AEC Magazine's 2021 workstation special report. To read the other articles and reviews in this report click on the links below.
Desktop Workstation Buyer's Guide
Greg Corke goes back to basics with some general advice for those looking to match their machine to architecture, engineering and construction (AEC) workflows
Intel Core vs AMD Ryzen for CAD, BIM & beyond
Which is the best CPU for design-centric workflows – from CAD and BIM to reality modelling and rendering
Workstations for CAD, BIM and viz: 2021
The latest desktop workstations for CAD and BIM-centric workflows
Best lightweight workstation laptops for 2021
Ultra-portable mobile workstations to take CAD, BIM and viz on the road
AMD Radeon Pro Viewport Boost review
Pro driver feature dramatically increases 3D performance by dynamically reducing viewport resolution
Nvidia RTX A4000 / A5000 review
New pro 'Ampere' GPUs slice through real-time 3D, ray tracing and VR workflows
Dell UltraSharp U4021QW review
This 5K2K widescreen display gives a bit extra when it comes to screen real estate
Hybrid working for AEC firms
With many firms re-evaluating office space and working from home policies, we asked Adam Jull of IMSCAD about the role that virtual workstations can play
Scan 3XS GWP-ME A132R (AMD Ryzen 9 5000) review
This Ryzen 5000 beast from Scan excels in rendering and extreme multi-tasking
Workstation Specialists WS-184 (11th Gen Intel Core) review
This 11th Gen Intel Core workstation is ideal for CAD and BIM centric workflows
WS-1640A-PRO-G4 [Threadripper Pro] Review
It's not for everyone, but looks ideal for applications where memory bandwidth is critical
The Revit Graphics Boost
New One Graphics System (OGS) will boost viewport performance and add GPU ray tracing