Real time viz tool makes it easier to use OpenStreetMap data to add low poly buildings, streets and topography to scenes
---
Enscape 3.3, the latest release of the real-time visualization tool, offers a range of new features including the ability to import building surroundings into renderings, improved visualization of glass and water surfaces, and new assets and materials for education building projects.
To provide important context for designs, low poly buildings, streets and topography can now be imported into renderings by utilizing OpenStreetMap data. Simply open 'Site Context' within the Enscape rendering window, enter an address or coordinates, then choose to import all surroundings, or select to import building and landmarks, streets and sidewalks, or topography.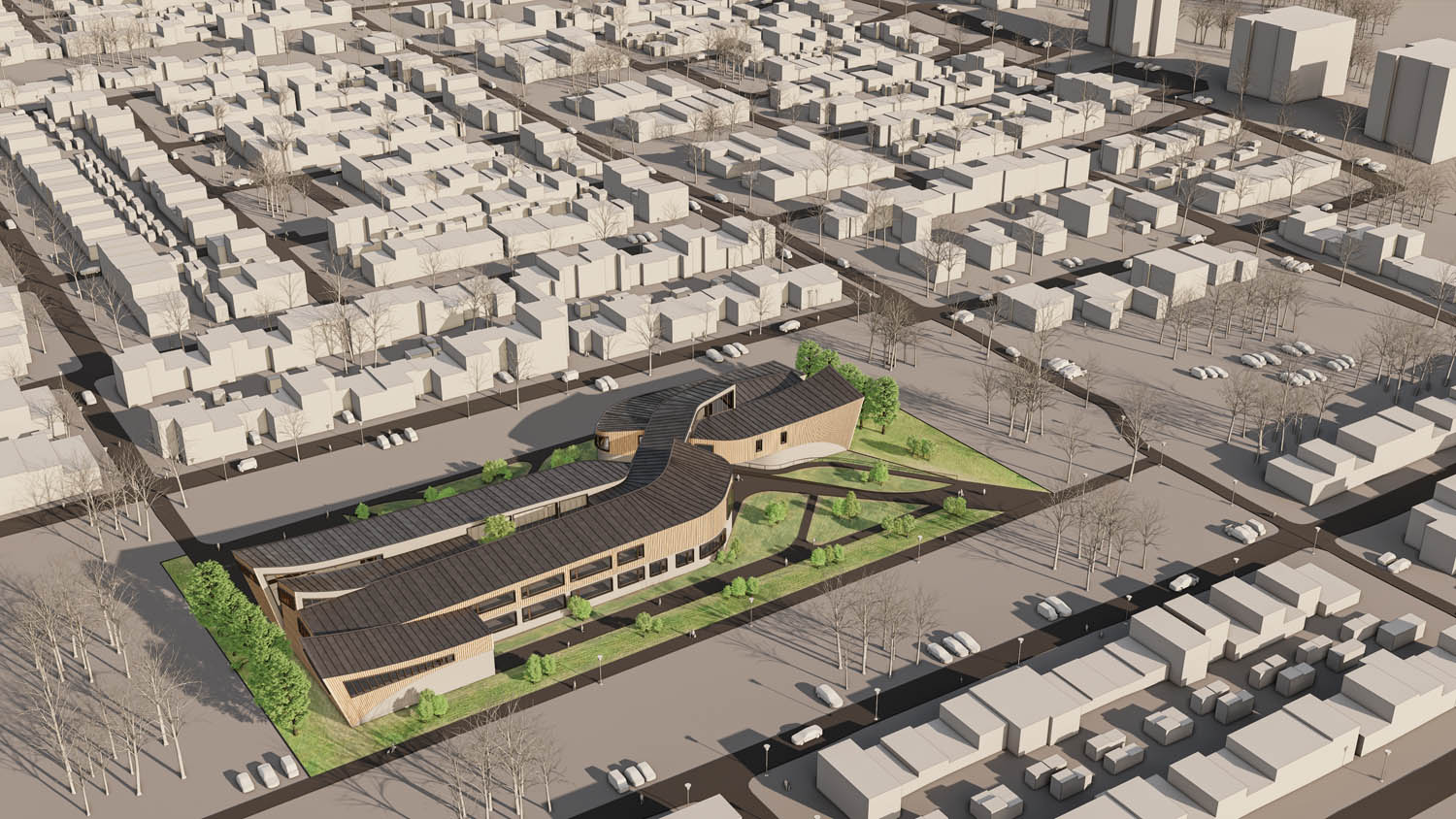 Transparent materials will now appear in reflections, improving visualization of rendered glass and water surfaces. The use of a graphics card that supports hardware-accelerated ray tracing, such as NVIDIA RTX series and AMD RX6xxx series, is required.
Enscape 3.3 adds 280 new 'high-quality' education-themed assets including classroom furniture, toys, musical instruments, chalkboards, playground equipment, acoustic panels, and more, as well as 30 new materials. The asset package also includes a large collection of new 3D people.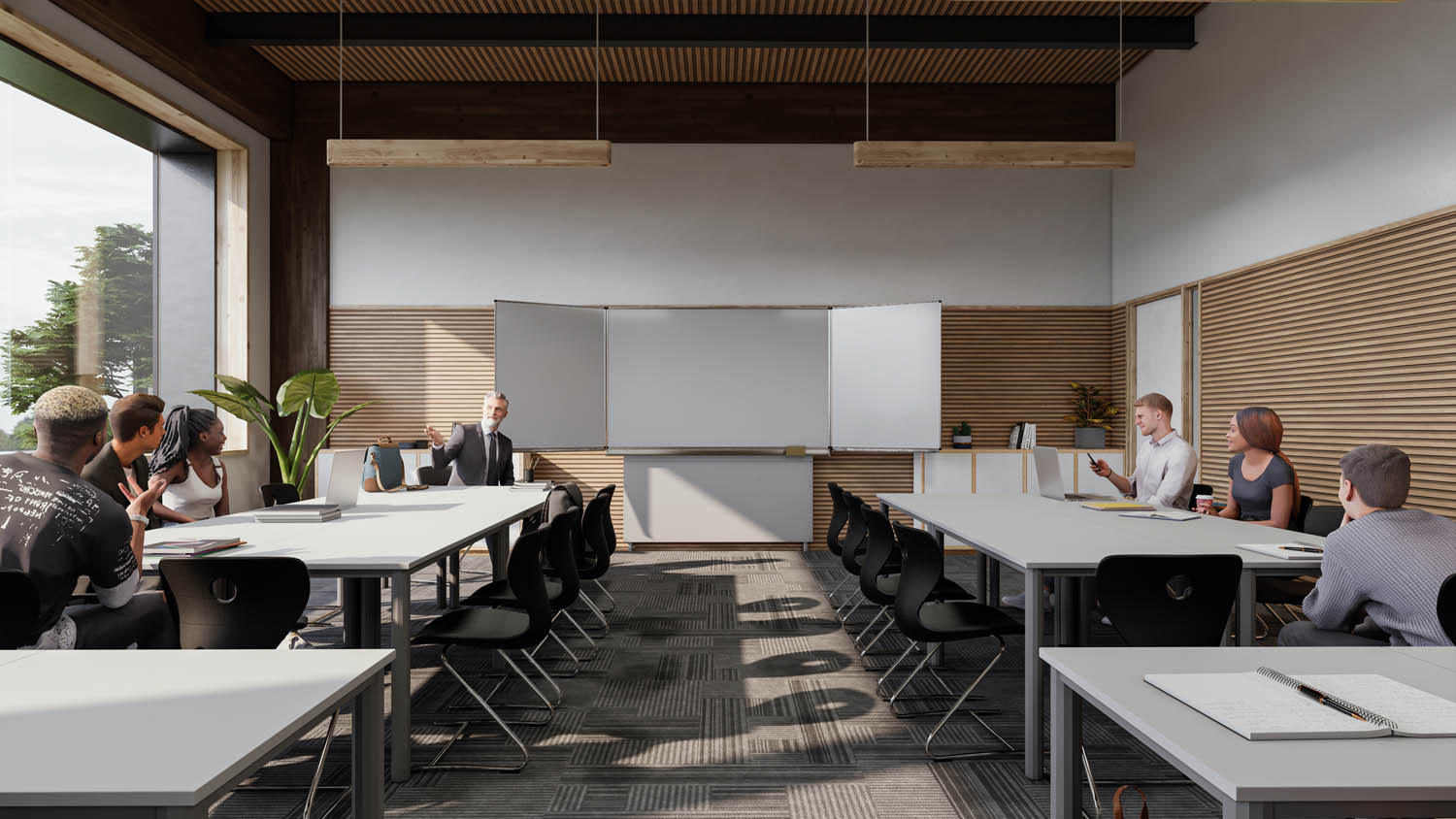 Enscape has also enhanced its post processing workflows, with a new 'Alpha Channel Export' feature that allows users to render an image with the alpha channel applied to make it easier to add different backgrounds.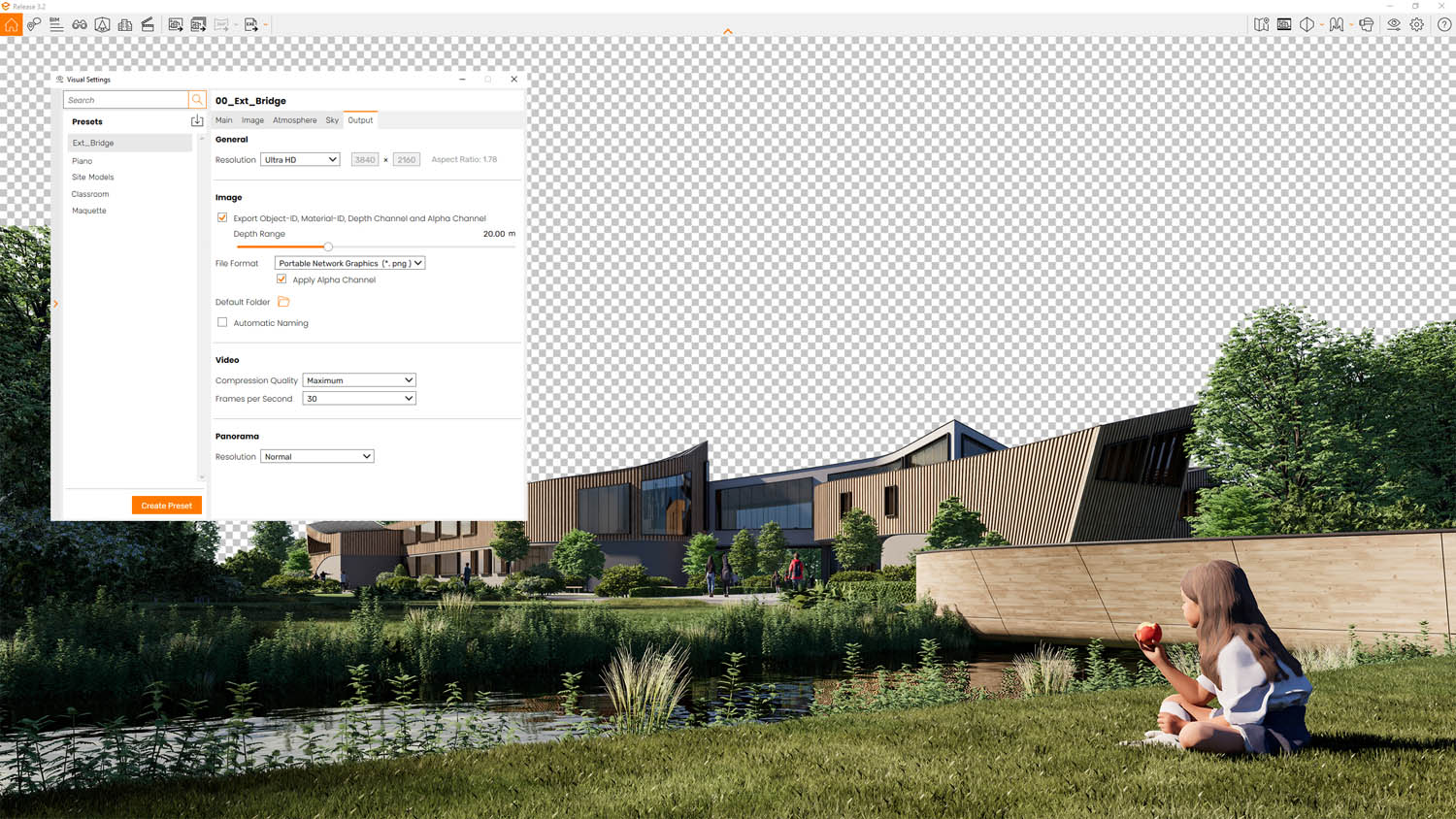 A new Material Overwrite feature is designed to make it easier to exchange Enscape materials from within the Material Editor. According to Enscape, this will save the user from importing and exporting materials manually and from saving data files to the system.
Finally, Camera Sync Optimization enhancements are designed to help improve navigation in Revit and Archicad.
---
Enscape is hosting a live stream on April 13 to introduce the new features and functions in Enscape 3.3.