We have some incredible stories in the latest edition of AEC Magazine, available to view now, free, along with all of our back issues.
Subscribe here to the digital edition free, or take out a print subscription for $49 per year (free to UK AEC professionals).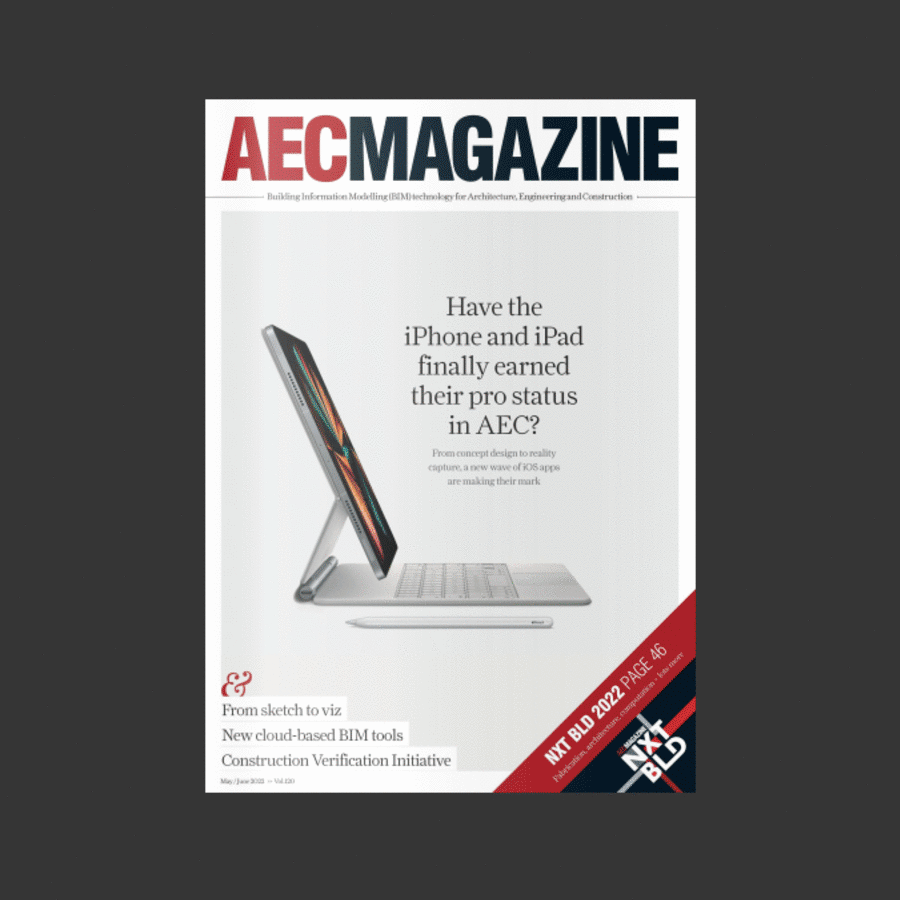 What's inside this issue?
Have the iPad and iPhone finally earned their pro status in AEC?
From concept design to reality capture, a new wave of iOS apps are making their mark
SketchUp for iPad
The legendary push / pull conceptual design tool gets a new lease of life
EveryPoint
We are about to enter an era where we can quickly and easily capture reality in 3D using the phone in our pockets
SiteScape Multi-Scan
The iPad / iPhone Pro can now LiDAR scan buildings up to 5,000 sqft by merging scans into a single point cloud.
The  Construction Verification Initiative
This new industry initiative aims to promote better work practices to verify and document what gets built
HxDR: reality capture
We report from the HQ of Leica Geosystems to learn about the latest developments
NXT BLD – the digitisation of construction
On 21 June NXT BLD will explore emerging tech in off-site construction and modular design, plus lots, lots more
Qonic: accurate BIM
A new Belgian start-up headed up by Erik de Keyser, Mark Van Den Bergh, Tiemen Strobbe, Tjerk Gauderis and Sander Scheiris is aiming to bring new efficiencies to the BIM process
Infurnia
A new BIM modeller taking aim at the Revits of the world has a specialism in interior design
Arkio in the metaverse of madness
The collaborative spatial design software has received a pile of new features for its official launch on Meta's Quest App store
The dos and don'ts of mail retention
With email being the letter of today and employees increasingly working remotely, managing emails in the age of compliance and litigation has never been more difficult
Real-time viz: transforming design
Real-time viz is doing what sketching never could, bringing inclusivity to the design process and empowering stakeholders to better collaborate, writes Enscape's Roderick Bates