Photorealistic ray tracer adds denoiser masking, GPU enhancements and more to streamline visualisation process
---
With the release of V-Ray 6 for 3ds Max, update 1, Chaos has introduced several post-processing upgrades and time-saving GPU enhancements to the mature rendering solution.
New masking support for Lens Effects and Denoiser layers gives 3D artists more control over how their images come together. According to Chaos, whether it's applying Lens Effects to specific lights and materials, or smoothing out part of the image, designers can now personalize their renders even faster. While in post, users can also start fine-tuning V-Ray Light Materials with Light Mix, making it easier to edit self-illuminating objects in a scene – even after rendering is complete.
Elsewhere, custom resolutions and aspect ratios are now maintained for each V-Ray camera, cutting setup time when switching cameras. Multiple camera resolutions can be batch rendered locally or via Chaos Cloud Rendering.
Artists can now export V-Ray lights, materials, modifiers and more to the rising USD file format, making it easier to exchange V-Ray data in VFX studios.
Scenes with massive amounts of textures and geometry are even less of a challenge now, says Chaos. All V-Ray Bitmaps that load when a scene opens will also be optimised for performance.
Cloud collaboration has also been improved and users can now 'collaborate as they create' with new tools for visual annotations and versioning. Lines, arrows and other illustrative elements can be applied to any images or sequence, while Chaos Cloud supports versions and A/B comparisons for faster iteration.
V-Ray 6 for 3ds Max can also take better advantage of GPUs. Nvidia AI Denoiser Upscaling, for example, can take an image from HD to 4K without adding more render time. V-Ray GPU can also render 4K textures with 50% less memory on average, while users also have post-production control over glass objects and materials..
Finally, for product visualizations and surfaces, V-Ray 6 for 3ds Max update 1 brings cylindrical and bump upgrades to V-Ray Decal. Designers can now 'easily add' anything to curved surfaces, from stickers and labels to surface imperfections. Bottles, jars, rockets, helmets, tanks – Decal's projection will cover any curve in a few clicks. Additive bumps have also been added, so artists can blend surface and decal bumps to make highly realistic embossed logos, lettering, cracked paint, spray effects and more.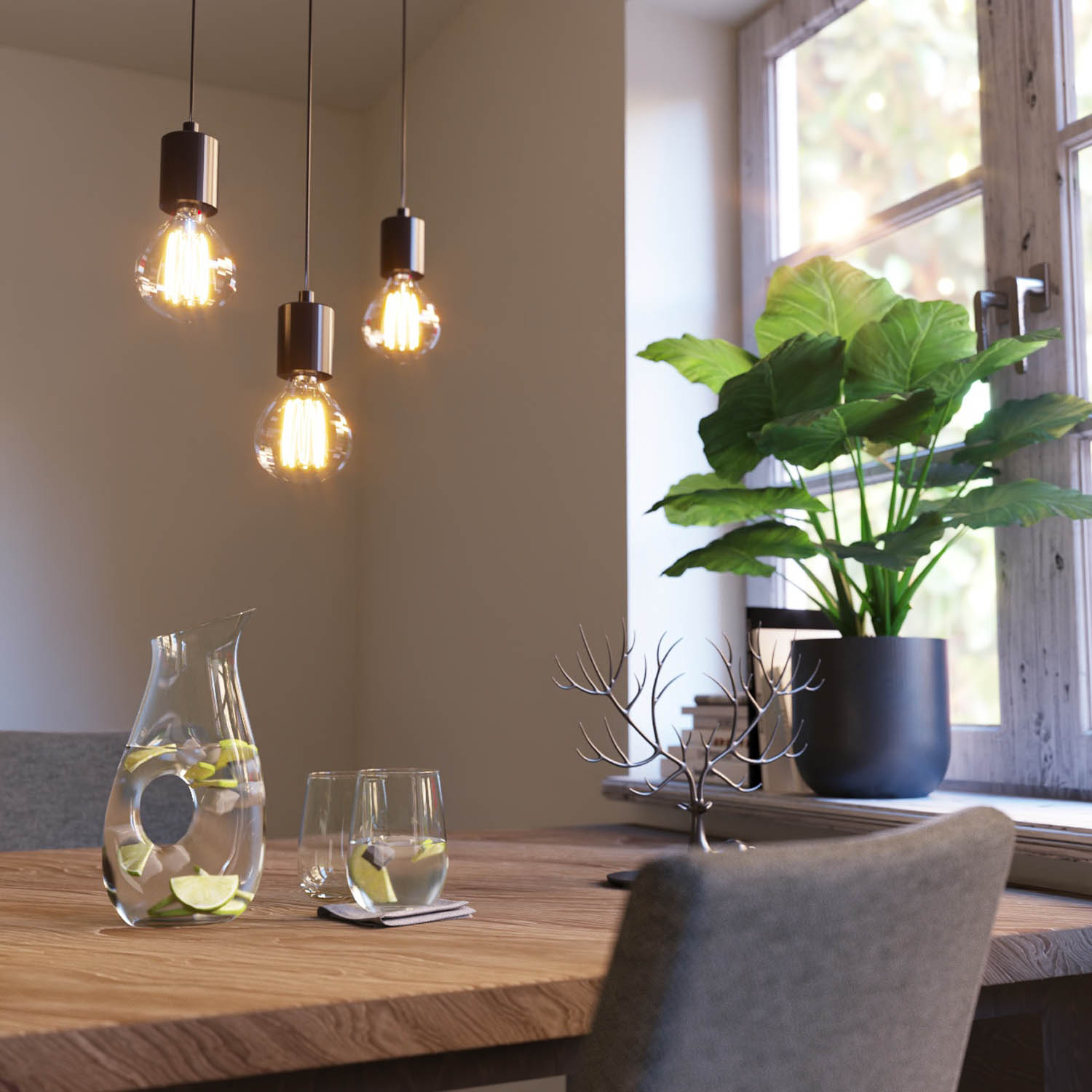 ---
Find this article plus many more in the March / April 2023 Edition of AEC Magazine
---
Find this article plus many more in the March / April 2023 Edition of AEC Magazine
---