Real time viz tool now allows architects and designers to place and edit assets directly inside the Enscape rendering window
---
Enscape 3.2, the latest release of the real-time visualization, 3D rendering, and VR software, includes a new Dynamic Asset Placement feature that allows users to select, place and edit assets directly inside the Enscape rendering window.
Previously, asset placement could only be done in the 3D modelling software (Revit, Rhino, Archicad, Vectorworks or SketchUp), which could break the visualisation workflow, especially when working interactively with clients.
With Dynamic Asset Placement users can drag and drop assets from Enscape's Asset Library which includes over 2,700 3D models of people, vegetation, furniture, accessories, lighting, and more.
Everything that is added to the rendering is 'instantly' reflected in the modelling software, offering a two-way asset placement. Users can rotate, scale, and delete an asset, and all changes will sync back to the project. Enscape explains that the exact editing functions and capabilities will depend on the modelling software used.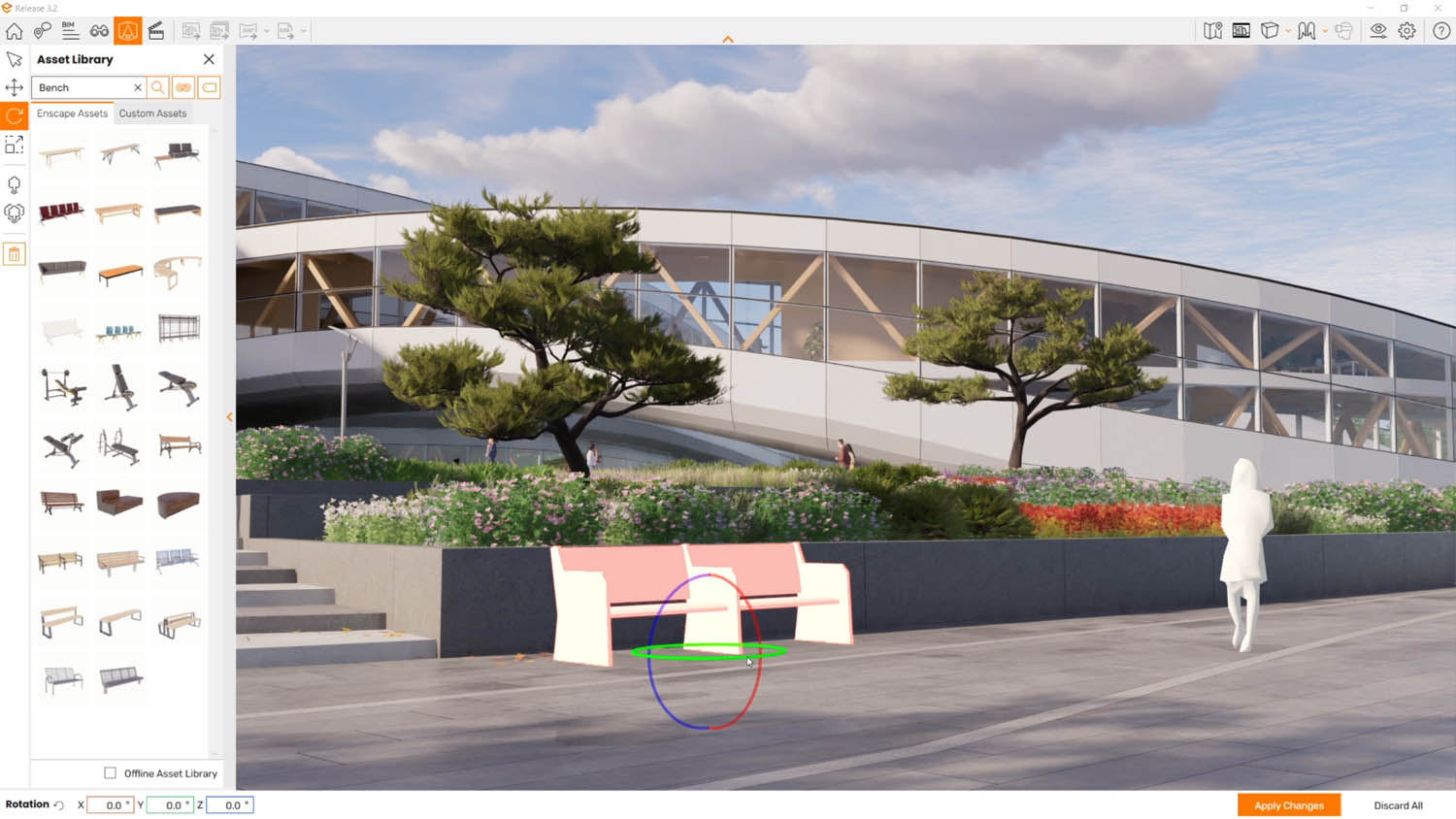 ---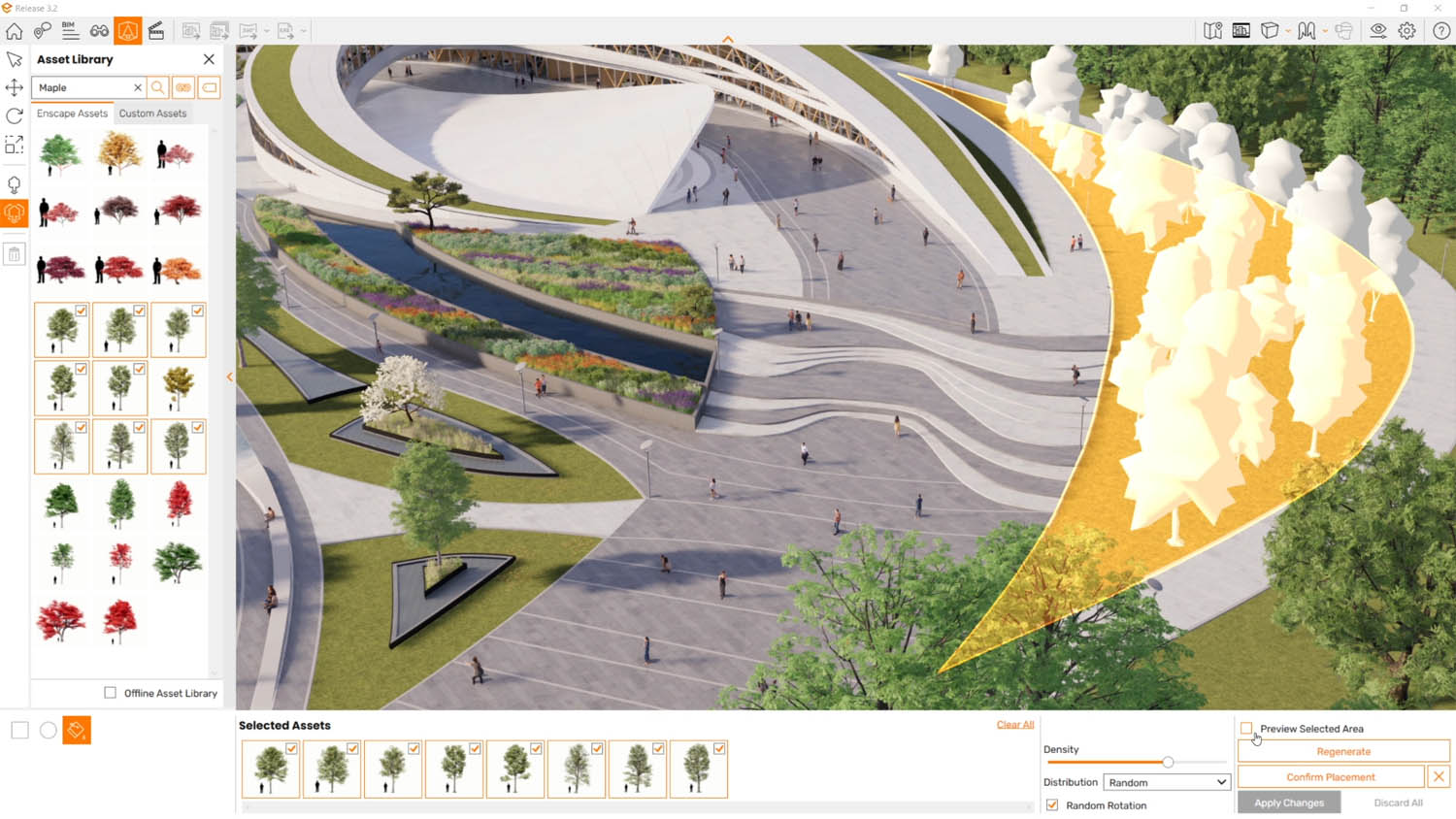 The new release also introduces multi-asset placement so users can quickly populate scenes with assets such as trees, cars, and people, directly inside Enscape.
A new Batch Panorama feature allows users to render multiple panoramas, such as an image, mono panorama, or stereo panorama, at once. Panorama Tours are also available to guide clients and prospects better through proposed designs.
A new Uploads Update feature allows users to update existing uploads shared by a link or QR code without the need to resend a new one each time a change is made, preventing fractured workflows.
Enscape 3.2 also introduces a new collection of over 150 green building assets, including a diverse range of trees, plants, and flowers, as well as wind turbines, electric power stations, two additional electric vehicles, drones, a scooter, and a passenger drone.
Users of Enscape 3.2 will also get access to roughly 25 green building materials such as organic bricks, a bamboo fence, recycled plastic, a straw wall, hay plastic, solar modules, printed concrete, clay plaster, solar roof tiles, wood materials, and rammed earth.
Additional materials have also been added including wallpapers, tiles, marble, granite, leather, plaster, and rubber tar, and there are approximately fifty new people assets.
Other new features include enhanced ray-traced sun shadows, Vulkan ray tracing for AMD GPUs, Windows 11 support and more.