This summer Graphisoft released Archicad 26 a brand new release of its flagship BIM tool. Offering a stack of user-requested updates, the platform continues to lay the groundwork for multi-disciplinary capabilities with structural tools and DDScad for MEP
---
Nemetschek, which is the parent company of Graphisoft, owns many construction-related brands – Solibri, Allplan and Bluebeam to name but a few. Unlike other AEC software firms, it has always tended to keep its brands as separate units, each with their own CEO, promoting each solution. In the industry this went against the standard flow, with others integrating into suites or single solutions.
Nemetschek had seemed to be holding out – until this year that is, when it decided to take its DDScad MEP product and fold it into the Graphisoft company. This means Archicad will become multi-discipline and more of a feature-for-feature competitor to Autodesk Revit.
This is a significant moment for Graphisoft. From now on, Archicad competes as a single building model tool, which can handle all core AEC design activities – Architecture and MEP – under its own brand, then through Nemetschek's other brands for structural (Scia, Risa, Frilo). The pace of this development and convergence seems to be accelerating. All the while, its main competitor – Autodesk Revit – despite some renewed development work, looks moribund.
The only issue that belies all this work is probably the name of Graphisoft's software, as 'Archi' is ever more a misleading pigeonhole. One could argue that Architecture is the foundation design-to-detail phase, upon which all other tasks rely. Maybe it's new name should be 'Not just Archicad'!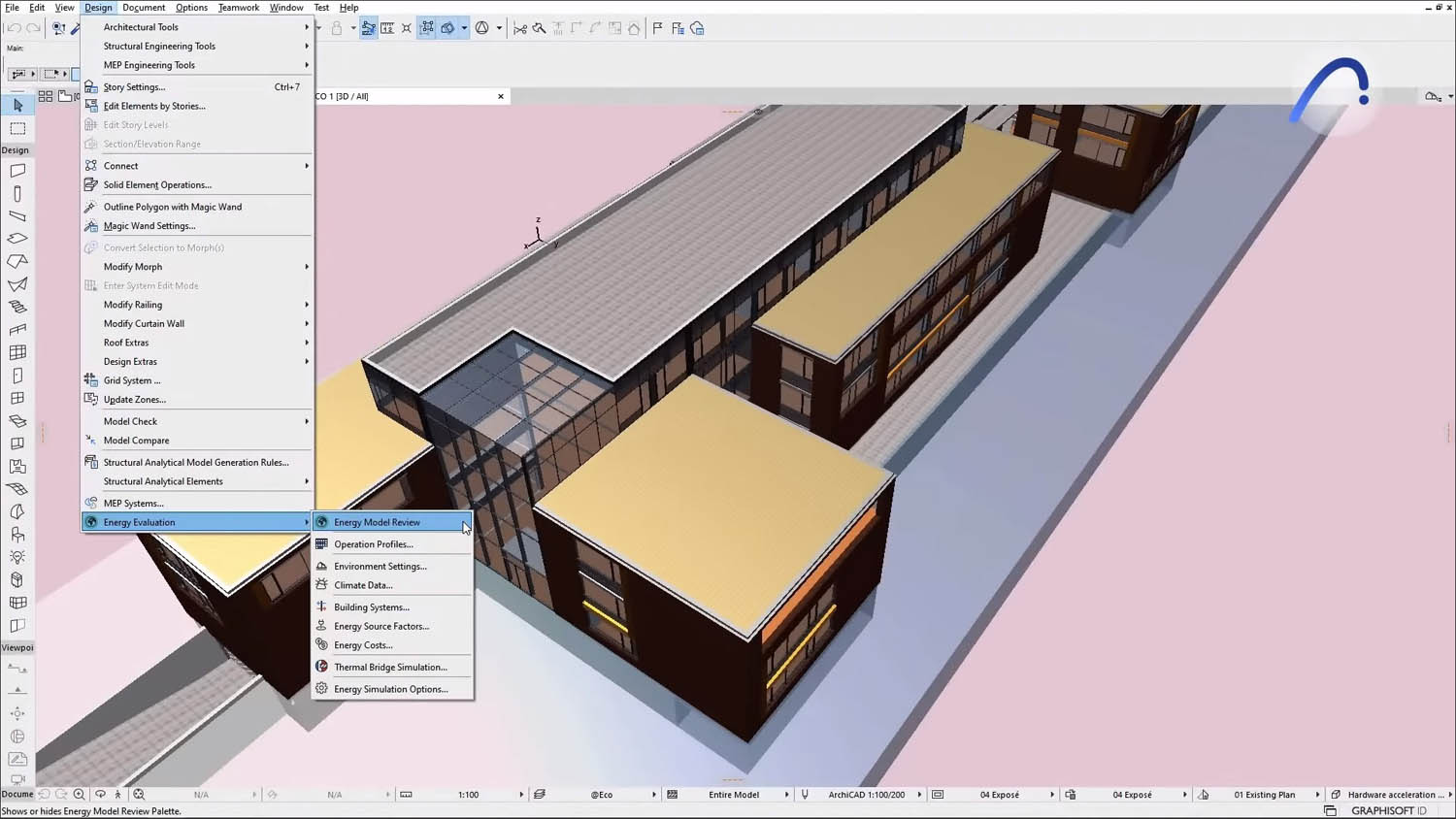 Talking of product development velocity, despite Archicad's apparent age (Graphisoft started in 1982), the code base has been constantly evolving and, in more recent years, the company has taken to completely rewriting core tools and carrying out large ports to new operating systems. While available on Apple MacOS and Windows (the first Windows version was released in 1993), this latest version will be the first version reworked to make the most out of Apple's new CPU design and flavour of operating system, apparently giving significant speed boosts. This is all part of a major rejuvenation effort by the development team.
A new phrase that comes with this release is the 'Graphisoft Ecosystem', which is a definition of how the company's product offerings are changing. For decades, Graphisoft has sold one product, Archicad, but as the range of services and products expand, Archicad becomes more of a platform technology for cloud apps, training, enhanced support (Graphisoft Forward) and its own vertical applications, such as the new DDScad for MEP which is being ported to be native to Archicad.
Archicad 26
The tag line of this year's release is 'Stay focused, design more'. This means the focus of development has been on tools that help architects stay in their creative flow. Doing boring and repetitive tasks breaks the creative process of design, so the development team looked at workflows that could benefit from automation and fine tuning.
There are a number of key design areas addressed in this release:
Manageability
As projects get larger and more complex, managing and producing attribute data with better structure and hierarchy within Archicad's folder structure can smooth the workflow. Navigation search has been added so if you are looking for an item in any of your 'project map', 'view map', 'layout book' or 'publisher sets', Navigator will help find them without manually searching through folders.
Design intent improvements
One of the most impressive additions to Archicad 26 is the ability to create custom parametric object libraries without scripting. This makes the creation of smart objects (doors, windows) as simple as modelling. No GDL knowledge is required. In Archicad 25, a detailed, highly-parametric kitchen cabinet library was added. Based on user feedback, this has been further improved, making them more customisable and compliant with local design standards. I think both these features are built on top of the PARAM-O engine added in Archicad 24.
In some situations, documenting openings in complex geometry required workarounds. Openings now have surface override options, so they can be properly documented.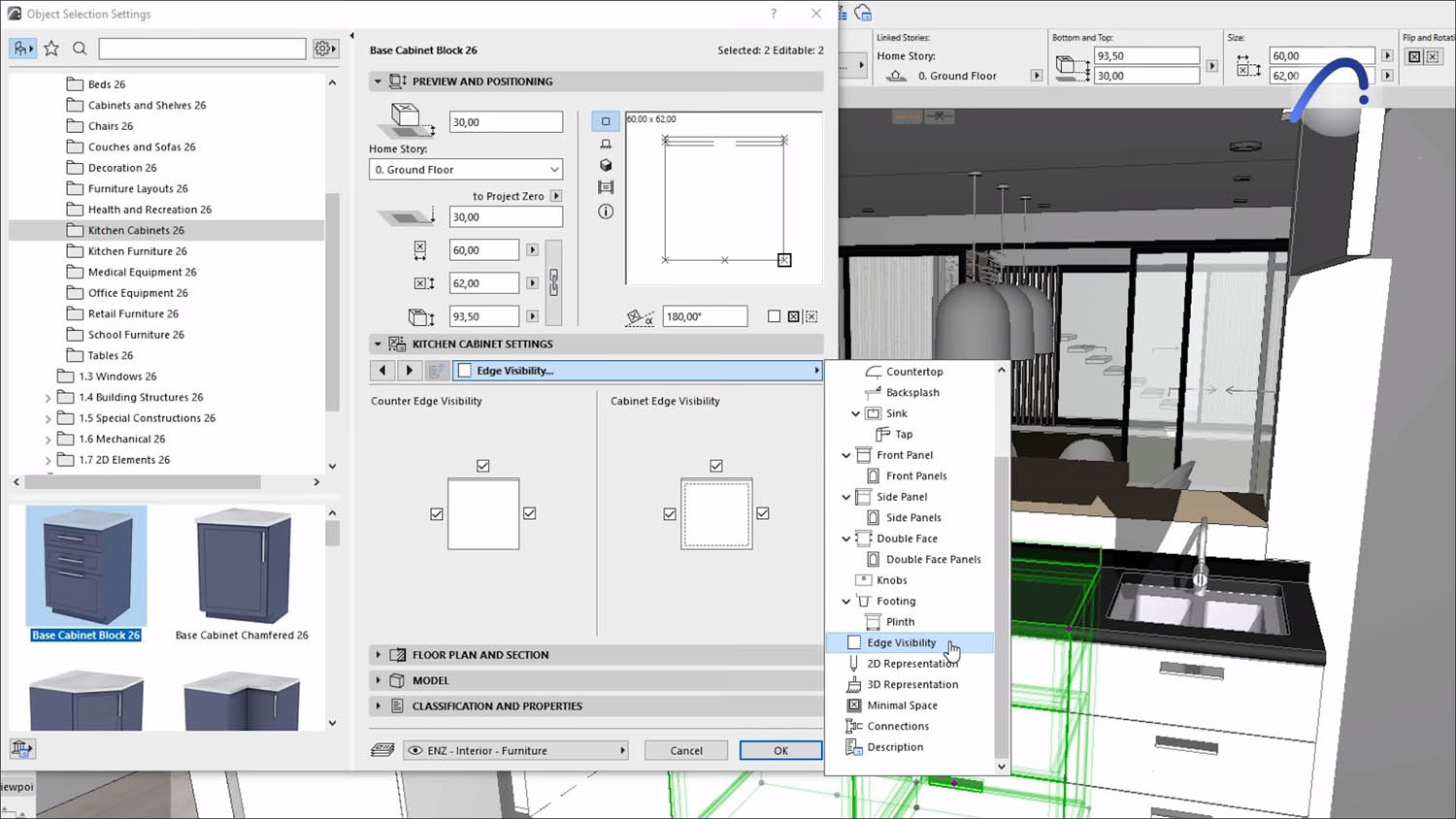 Documentation
It's now possible to import selected pages from a multi-page PDF document into Archicad 26 sessions. The Autotext feature in master layouts automatically updates title blocks, such as master layout name, height, drawing number and level dimensions. It's possible to set the dimension origin by default in favourites. Graphic overrides for non-visible data (using colours and fills) support multiple user-defined rules.
Visualisation
In the last three releases, visualisation has seen some huge improvements and Graphisoft has been negotiating some great deals – first with Epic Games (Twinmotion) and then Enscape, giving years of free access.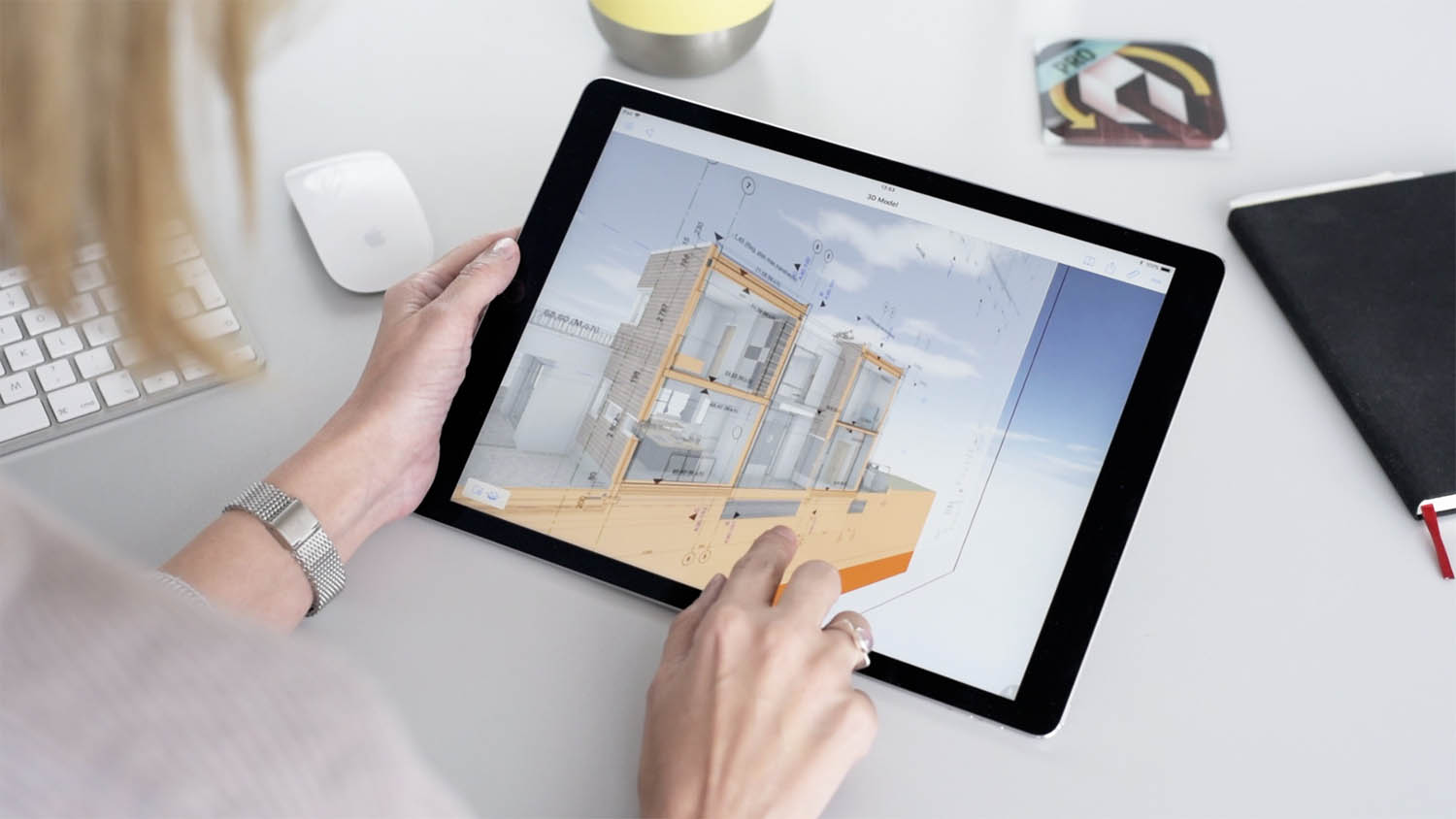 In Archicad 26, Graphisoft has updated its surface catalogue with new surface content to visualise designs better with two other renderers, Cinerender and Redshift.
BIMx, Graphisoft's highly popular model sharing technology, available on iOS and Android and desktop viewer, gets 'levelled-up', bringing the feature sets of each platform to the same standard.
Cloud
Graphisoft's BIMcloud capability, available as a service, has been enhanced to support greater capacity (+100K files), with no file size limit per project. File version history has also been improved.
Everest technology, added in Archicad 22, provided a new data pipeline technology allowing architects and structural engineers to seamlessly work together, passing data on demand between Archicad and Nemetschek's structural analysis tools. Customers who used the technology, reported seeing 30% time savings when working with structural analytical workflows.
Now Everest technology has been updated to allow multi-segmented analytical elements, such as beams or columns, to be more precisely represented in the analytical model. These can be exported to SAF – the Structural Analysis Format files. SAF files are also smoother and faster to produce. There is also a new capability to automatically 'live load' models for structural engineers.
Sustainability isn't just a hot topic; it's become a legal and essential building design constraint. Archicad 26 includes accurate building lifecycle analysis and sustainability tools, derived from a new library of material data, to produce valuable design insight reports.
MEP
This is a multi-year project as Graphisoft and DDScad continue the integration process. It's going to be a phased approach, ending in tight integration. The first task was to establish the same look and feel, then fine tune their IFC exchange. This release sees Graphisoft connect DDScad to BIMx and BIMcloud. Over time the products will be become seamlessly integrated. There is also a huge amount of work to build in local MEP standards from around the world. Again, a process that will take a while to do.
Conclusion
There has been a trend in recent years of Archicad development of addressing existing functionality in the most used features – design, collaboration, visualisation and documentation. Version 26 continues in the same vein, addressing customer requests across all of its capabilities. However, the fundamental change is to think of Archicad as a platform technology for services and vertical applications.
The addition of a completely new MEP development team, with an established mature product is really going to be a major leap forward in capability. The question will be how much of this capability is included in the core Archicad, and how much will need to be purchased separately? It seems that DDScad's features are not going to be poured into Archicad and given away for free, but will be sold as maybe a flavour or Archicad. It's still too early to tell and Graphisoft is both integrating and reaching out to MEP users to help it figure out its go to market strategy.