One Click LCA integrated with the Bentley iTwin Platform to develop new workflows for lifecycle assessment and embodied carbon calculations
---
Bentley Systems has teamed up with One Click LCA, a developer of lifecycle assessment (LCA) software, to help engineers reduce the environment impact of infrastructure projects.
One Click LCA's software can now be integrated with the Bentley iTwin platform to deliver integrated workflows for lifecycle assessment and embodied carbon calculation capabilities to infrastructure digital twins.
According to Bentley, the partnership is a natural step in the company's strategy for empowering its users to achieve sustainable development goals (SDGs), particularly addressing climate action and decarbonizing infrastructure.
With the integration, users can incorporate engineering data created by diverse design tools into a single view using the Bentley iTwin platform, generate a unified report of materials and quantities and share it with One Click LCA via cloud synchronisation.
According to Bentley, the integration gives users the ability to analyse environmental footprints, accelerate environmental reporting, perform project optioneering, and optimise the selection of materials and products.
"We are excited to see developers in the Bentley iTwin platform ecosystem tackling sustainability and carbon reduction challenges," said Kaustubh Page, director of product management, Bentley iTwin platform.
"Tracking the environmental impact of an infrastructure project involves a constant stream of design changes coming from various engineering disciplines.
"By unifying these data streams, users can quickly create a quantity takeoff report at the right aggregation level required for LCA calculations while reducing the lifecycle assessment workflow from weeks to hours. We are excited to see engineering firms build fully automated lifecycle assessment workflows for their infrastructure projects."
Rodrigo Fernandes, director ES(D)G (empowering sustainable development goals), said, "Infrastructure engineers are at the forefront of disrupting climate change. And our collective conscious is that climate change and its effects won't be solved without strong collaboration and ecosystem partnerships.
"One Click LCA can actively contribute by helping our users accelerate their low-carbon pathways—adopting low-carbon materials and products, minimizing resource consumption, and optimizing structural design—in every type of infrastructure, not just vertical infrastructure."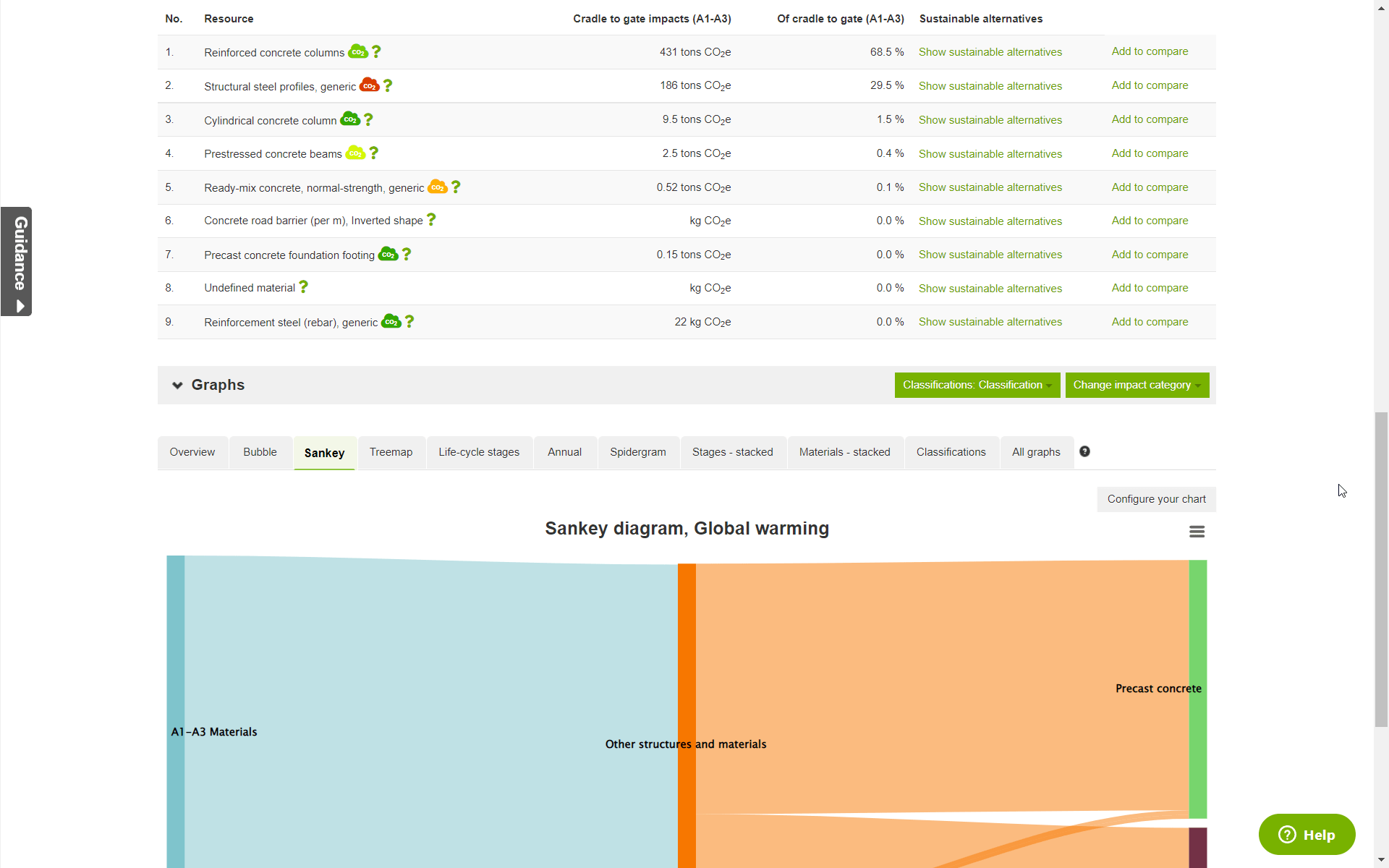 Kelvin Saldanha, associate at WSP, said, "iTwin has quickly become an indispensable platform on some of our largest projects. It has made our federated models even more accessible and has brought a new simplicity to multidisciplinary coordination, making for more robust design reviews, conflict detection, and issue resolution.
"The integration between iTwin and One Click LCA is a potential game-changer in offering unprecedented efficiency to our carbon calculation and lifecycle analysis workflows. We are so excited to see iTwin services continue to evolve and are keen to see how this will bring us another step closer to realizing WSP's Net Zero ambitions."
Last year One Click LCA collaborated with Trimble on a free carbon assessment tool, designed to make it easier to design and deliver low embodied carbon structures
---
Caption: Exporting quantities to One Click LCA from an infrastructure digital twin (via the Bentley iTwin platform).