We have some incredible stories in the latest edition of AEC Magazine, available to view now, free, along with all of our back issues.
Subscribe here to the digital edition free, or take out a print subscription for $49 per year (free to UK AEC professionals).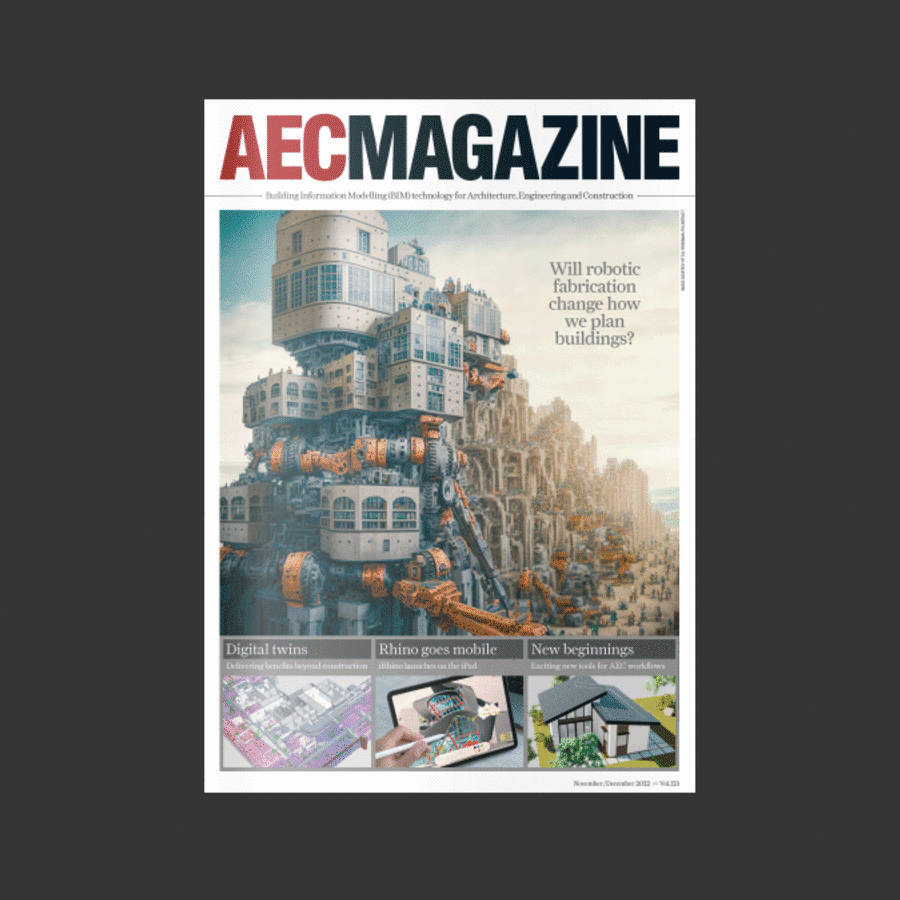 What's inside?
The pillars of fabrication integrated modelling (FIM)
How a fabrication centric approach could help impart real change in the construction industry
Rhino on the iPad
With a thriving ecosystem on Windows, Mac and in the cloud, Rhino has now gone mobile with iRhino
Swapp: the algorithmic assistant
This audacious AI tool automates detail design work and produces drawings
A new architecture for Architecture
With a major rearchitecting of Archicad underway, we spoke with Graphisoft executives to find out more
Modumate: BIM powered by Unreal Engine
This start-up has built an architectural design system on top of Epic's legendary game engine
SimpleBIM: taking back control with IFC
Founded in Finland in 2009, SimpleBIM has played a key role in the rise of IFC standards for data exchange
Bentley Systems iTwin 'phase two'
The company continues its drive to lead the digital twin infrastructure market with the release of new iTwin products
Q&A: Keith Bentley, Bentley Systems
We talk iTwin technology and the 'platformification' of the design software world with the Bentley CTO
Monitoring asset health in real-time
From reality modelling and IoT, to AI and simulation, Bentley is drawing on a range technologies to monitor infrastructure
Digital twin technology
A Trojan horse for systemic and cultural change in AEC?
Autodesk Tandem
What's new and upcoming with the cloud-based digital twin platform?
The Metaverse
Roderick Bates of Enscape on how architects can help the Metaverse live up to its hype
Streaming digital twins into Unreal Engine
A new technology streams Bentley iTwin models on demand, into the visually rich UE5 environment