Epic Games has a cut a huge deal with Autodesk, where its AEC-focussed real-time viz tool Twinmotion, becomes a permanent benefit of a Revit subscription.
---
Autodesk has announced that Twinmotion, the AEC-focused real-time visualisation tool from Epic Games, is now a 'feature' of the Autodesk AEC Collection. It will essentially mean that Twinmotion, which is based on Unreal Engine, will be given away free with every active seat of Revit.
[Update]: Autodesk has clarified that Twinmotion for Revit will be available with subscriptions to standalone Revit, the AEC Collection, Flex or Enterprise Agreements and available in a future release.
Unlike previous Twinmotion promotions with Graphisoft (Archicad), McNeel (Rhino), Vectorworks and Bricsys (BricsCAD BIM), this is not a limited time offer.
According to Cambashi, there are over 500,000 active seats of Revit out there and the 'free' deal will mean Twinmotion will compete with popular industry add-ons, such as Enscape and Lumion, which come at additional cost.
While relations between Epic Games and Autodesk have been frosty in the past, over the last two years it became clear the two companies have been getting on a lot better.
Obviously for Autodesk customers, a permanent free license of Twinmotion alongside Revit is a great additional benefit to the Autodesk AEC Collection – especially as some customers, such as the Open Letter Group, have been complaining that they install and use only 10% of the applications that come with it.
Bringing Twinmotion into the fold appears to add real value to Autodesk's AEC offering. Twinmotion will also give Autodesk Revit customers a pathway into Unreal Engine, for delivering highly customisable and ultra-realistic real-time environments.
From the perspective of Epic Games, the deal will give it access to the lion's share of global AEC customers, an industry where it has its own B2C ecosystem of content for Twinmotion.
We are not sure if this offer applies to those who held onto their perpetual Autodesk licences.
---
What AEC Magazine thinks
Autodesk, despite owning an entire Media and Entertainment (M&E) division, which develops Maya and 3ds Max, has in recent years tended to partner with gaming / visualisation-focussed developers to co-develop viz applications for its ecosystem.
In 2018, Autodesk announced a strategic collaboration with Unity to ensure full interoperability between Autodesk products and Unity's real time engine, specifically focussing on Revit and AEC.
Autodesk had already subcontracted the work on the FBX format to Unity. This partnership came at the detriment to all other visualisation developers, competing against one that was 'anointed' and had access to much tighter integration with Revit. Epic Games was certainly on the outside of the tent. However, the product that was developed – Unity Reflect – was more focused on collaborative workflows than design viz. It was able to bring in valuable BIM data from Revit and other AEC applications, and later got the ability to add annotations. However, development of Unity Reflect has been slow and, despite showing the syncing of annotations with Autodesk BIM 360 way back at Autodesk University 2019, this feature is still a work in progress.
To many in industry, it soon became clear that Unity didn't have the focus or marketing to benefit as much from the partnership, as Epic Games might. Since taking on the AEC market proper in 2018, Epic Games has shown a laser-like focus on the sector, through development, acquisition and integration of applications and content for architects, engineers and construction professionals..
While relations between Epic Games and Autodesk have been frosty in the past, over the last two years it became clear the two companies have been getting on a lot better.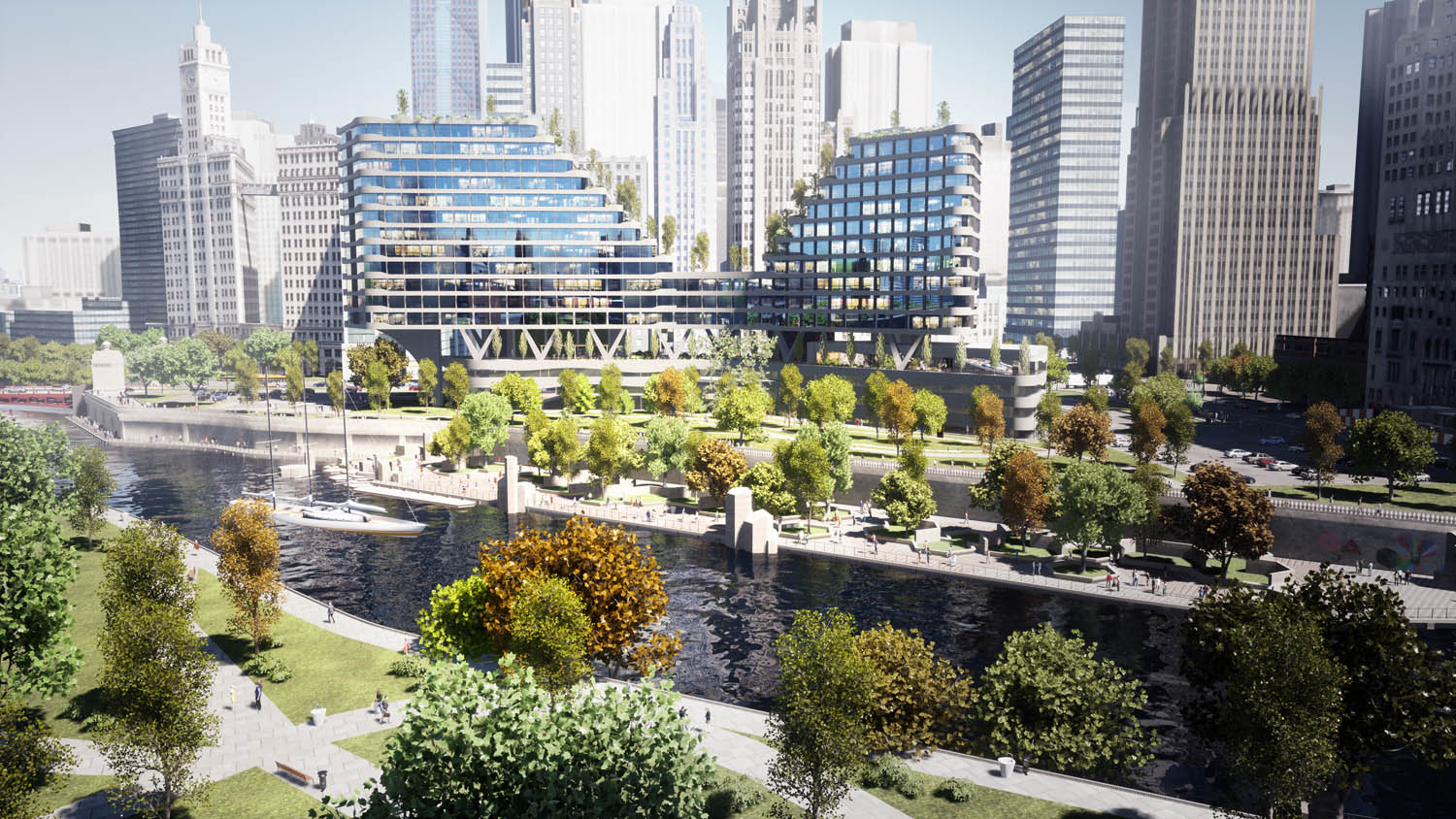 One of the first signs was Epic Games joining Autodesk on stage at Autodesk University 2021. This has now led to the Twinmotion / Revit deal and the announcement of a strategic collaboration to "accelerate immersive real-time (RT) experiences", which includes plans to go beyond AEC, into M&E and manufacturing.
Recently at the AIA (American Institute of Architects) Large Firm Round Table (LFRT) Epic Games offered participating firms free licenses of Twinmotion / Unreal, and the majority took them up. The company used this to gauge the ease of use and level of support required in giving away the software.
Looking at the deal from a broader perspective, the rendering, real-time and Common Data Environment (CDE) markets are merging. Nvidia has a major play with its interpretation of the open USD format through its Omniverse platform. Nvidia has the firepower of GPU acceleration, real-time rendering, and simulation – plus plug-ins for Revit, Rhino, SketchUp, Archicad and others, offering a solution for holding the geometry from all project collaborators.
As an outside observer, we see nervousness from the traditional pure-play software firms, pondering if Nvidia, which was once just a hardware firm, is friend or foe as it ploughs into the space like a meteorite.
The objectives of Autodesk and Epic Games seem to be aligned and this deal provides mutual back rubbing, increased combined clout and capability to compete in the ongoing gamification of AEC.
---
With additional reporting from Greg Corke