New desktop CPUs deliver frequencies up to 6.0 GHz
---
Intel has launched its 14th Gen Intel Core processors, a refreshed version of the 13th Gen 'Raptor Lake' processors it launched last year, but with slightly higher clock speeds.
While not strictly for workstations, the new family of Intel chips should find their way into entry-level desktop workstations and perform well in largely single threaded applications such as CAD and BIM, based on the findings  in our 13th Gen Intel Core vs AMD Ryzen 7000 testing last year.
14th Gen Intel Core is led by the Intel Core i9-14900K with 24 cores (8 P-cores + 16- E-cores) and frequencies up to 6.0 GHz. Additionally, the Intel Core i7-14700K arrives with 20 cores and 28 threads thanks to four more Efficient-cores (E-cores) compared with the prior generation.
Intel is offering a total of six new desktop processors at launch (three with integrated graphics and three without).
---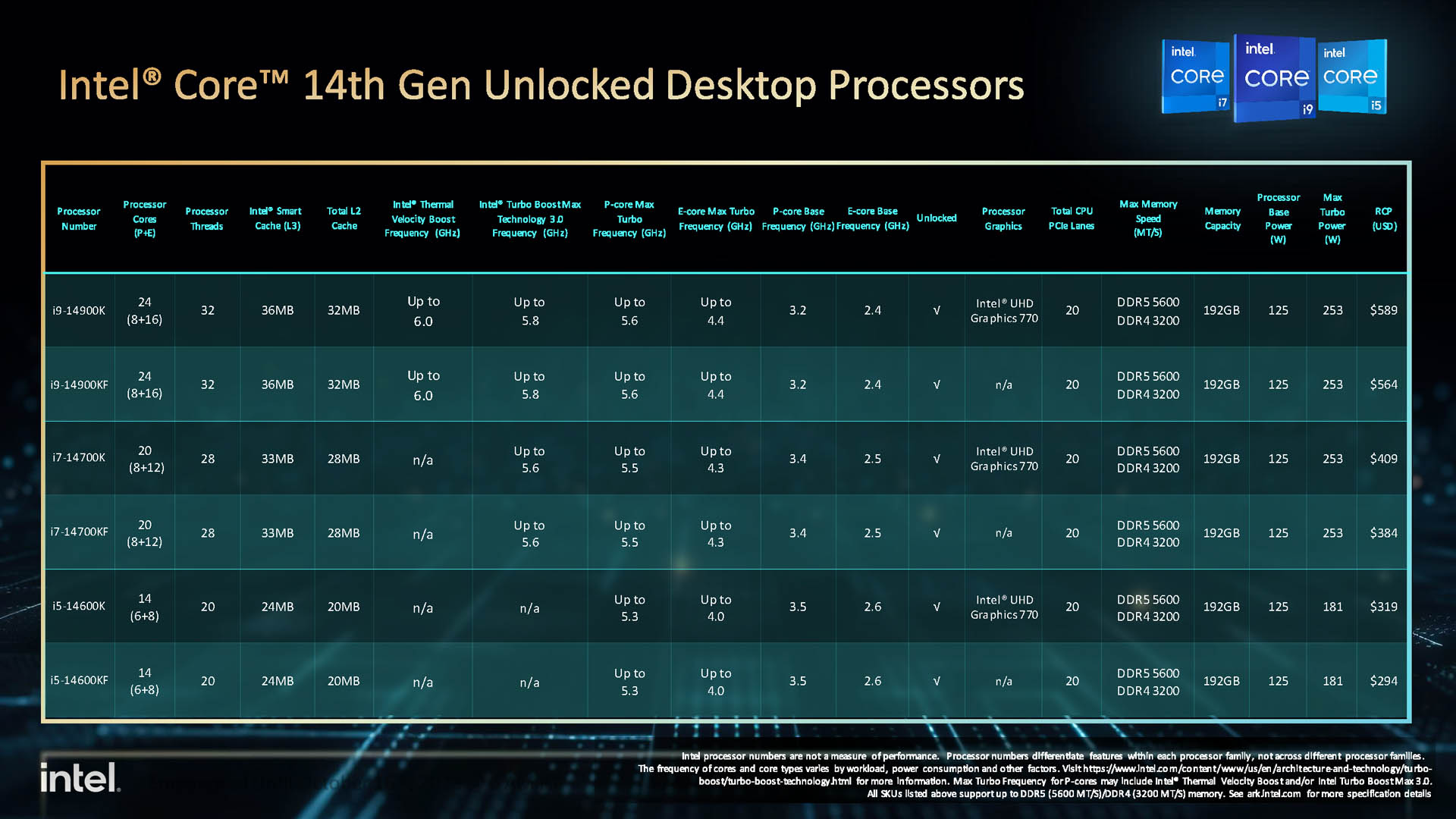 ---
There's support for dual channel DDR4 or DDR5 memory up to 192 GB, integrated Wi-Fi 6/6E and Bluetooth 5.3, as well as discrete support for new Wi-Fi 7 and Bluetooth 5.4 wireless technologies. Support for Thunderbolt 5.0 is coming soon.
In terms of performance, Intel is quoting a 6% lead over the AMD Ryzen 9 7950X in multi-threaded rendering benchmark, Maxon Cinebench 2024 and a 17% lead in the AutoCAD Catalyst benchmark.
For enthusiasts that overclock, Intel's Extreme Tuning Utility (XTU) now features a new AI Assist feature, that is said to bring one-click AI-guided overclocking to the Intel Core i9-14900K/KF.
The AI Assist feature is used to characterise individual systems and recommends customer overclock settings to boost the frequencies of both the P-Cores and E-Cores.