Precision 3660 Tower, 3460 SFF and 3260 Compact all support CAD, viz and VR workflows with a broad range of graphics options
---
Dell has launched three new desktop workstations for 2022 with the latest 12th Gen Intel Core 'Alder Lake' processors, DDR5 memory, and pro graphics options from Nvidia and AMD.
The Precision 3660 Tower stands out for a completely redesigned chassis with a liquid cooling option to 'run heavy workloads with minimal noise' and front-accessible bays for 'convenient and secure' removeable storage.
This includes an M.2 NVMe SSD and a 2.5-inch SATA or 3.5-inch SATA HDD with lockable door and key.
The 369 x 173 x 420mm tower features a choice of 12th Gen Intel Core CPUs up to the 125W Intel Core i9-12900K, and up to 64 GB of DDR5  4400MHz ECC memory or 128 GB of DDR5 3600MHz ECC memory
There a wide range of pro GPUs from the entry-level CAD-focused Nvidia T400 (2 GB) and AMD Radeon Pro WX3200 (4 GB) all the way up to the high-end Nvidia RTX A6000 (48 GB) and AMD Radeon Pro W6800 (32 GB) for advanced viz and VR workflows.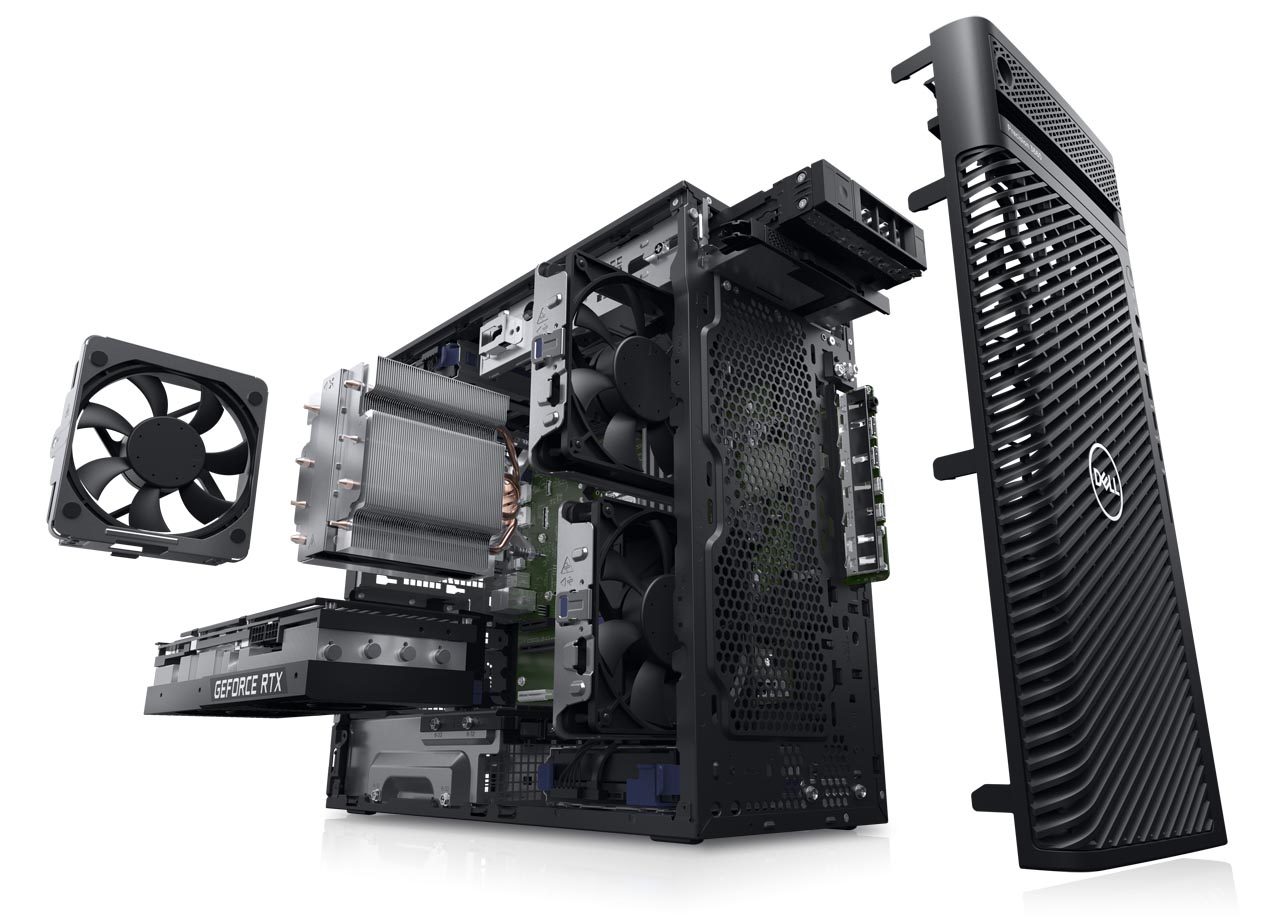 The Precision 3460 SFF is a small form factor design for space-constrained workspaces. With a compact 290 x 93 x 293mm chassis it offers a smaller choice of 12th Gen Intel Core CPUs up to the 65W Intel Core i9-12900 vPro.
The smaller chassis also brings trade-offs in other areas with a maximum of 64 GB of DDR5 4800MHz ECC memory and low-profile graphics options up to the Nvidia RTX A2000 for entry-level viz and VR workflows.
In contrast, HP's equivalent, the HP Z2 SFF G9, announced earlier this year, includes 12th Gen Intel Core K-Series processors, up to 128 GB of DDR5-4400 memory and more powerful graphics options including the Nvidia RTX A4000 (16 GB). However, the Z2 SFF G9 has a slightly larger 384 x 100 x 308mm chassis.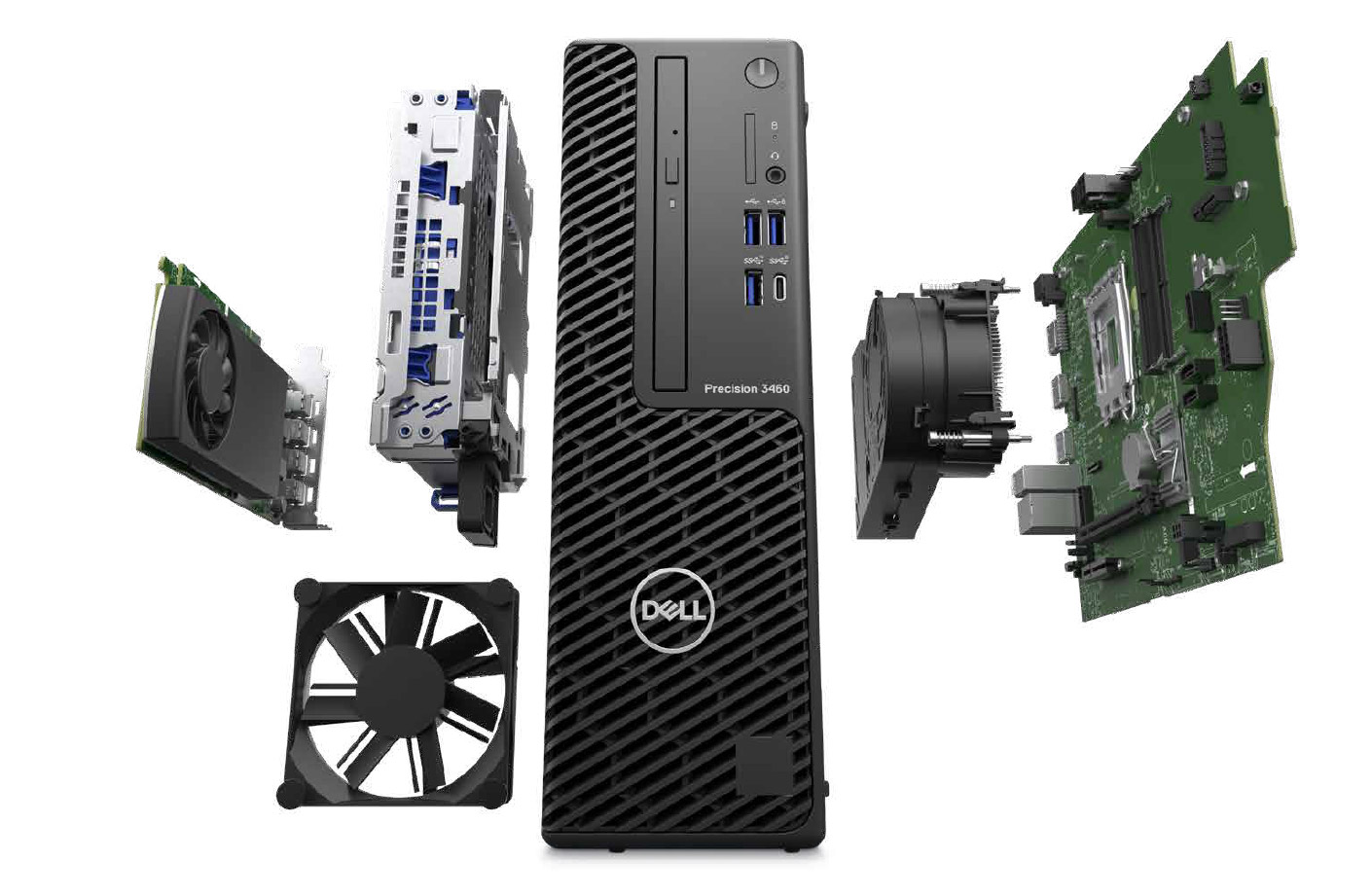 The Precision 3260 Compact is Dell's most compact workstation. The 2.3L, 190 x 72 x 178mm chassis can be mounted behind a display. Even though the 3260 Compact is considerably smaller than the 3460 SFF it offers the same CPU, memory and GPU options. However, it's more limited in storage with a choice of M.2 PCIe NVMe SSDs and 2.5-inch SATA HDDs, and not 3.5-inch SATA HDDs which offer more capacity and a better price per GB.