Could a lack of sustainable IT investment mean AEC firms run the risk of being excluded from tenders? Asks Keith Ali, MD at Creative ITC
---
The AEC sector has a pivotal role to play as we transition to a lower carbon future. Buildings account for 40% of global energy consumption and a third of greenhouse gas (GHG) emissions. Moreover, emissions from cement and concrete production have doubled over the last 20 years and currently make up 8% of total CO2 generation globally.
There are positive signs that the industry is moving to tackle these issues. Architects Declare is among many groups calling for real change and pushing for greater impetus. Carbon offsetting is increasingly frowned upon as a prime example of the tendency towards greenwashing, an empty promise that will not contribute to achieving net zero targets.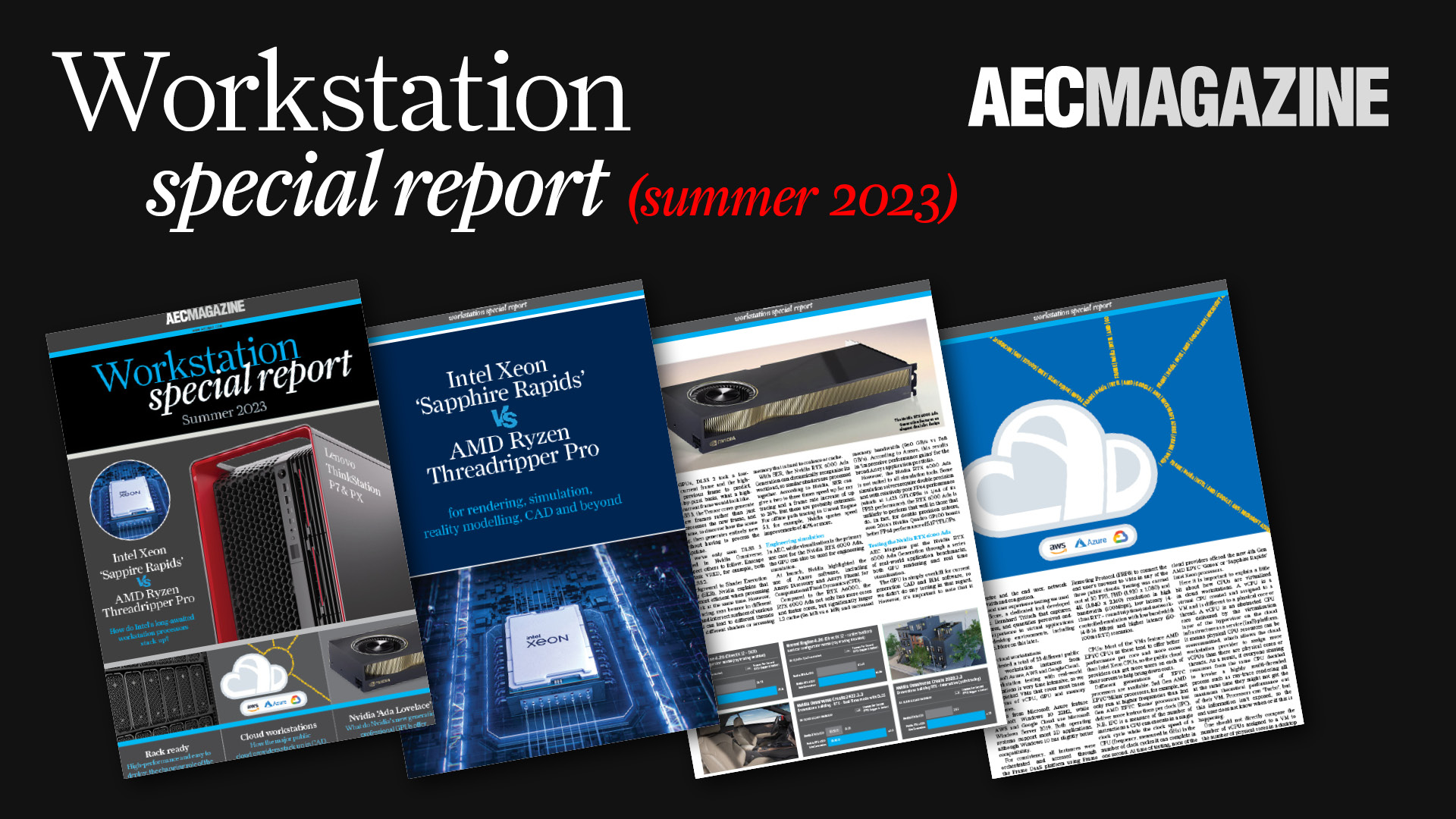 There's rising pressure on AEC firms to provide incontestable evidence of the benefits of their environmental, social and governance (ESG) policies. Last year, two ESG disclosure laws became mandatory in the UK and many other countries are following suit.
For AEC firms, these steps serve as a warning shot for what's to come. ESG requirements in public tenders are growing more stringent and there's expectation of more widespread stipulations to come, with the potential to directly hit the bottom lines of noncompliant firms. Exclusion from AEC tenders looms, unless they can substantiate their sustainability claims. The message is clear – what's needed is fundamental behavioural change.
Transformation from the inside out
While the renewed focus on climate change is starting to shift mindsets when it comes to commissioning, designing and constructing, working practices within AEC organisations often lag behind. Legacy IT solutions have plagued the industry for years, hampering operational efficiency. It's less well recognised that outdated IT infrastructure is also a massive generator of CO2. Enterprise technology accounts for about 1% of worldwide GHG emissions – that's equal to the total amount generated by the UK and equivalent to half of all emissions from aviation or shipping globally.
Greener IT is not just about reassessing infrastructure to drive carbon reduction, it's also about transforming working practices, operations and solution efficiency.
Unfortunately, many AEC companies don't practice what they preach. It's still commonplace for AEC professionals to work on bids for smart, eco-friendly projects using power-hungry CAD workstations that don't maximise the use of renewable energy sources. Once the project kicks off, that behaviour is multiplied many times over as multidisciplinary teams are drafted in. To put that into perspective, according to research from Dell, 60 such workstations running for 12 hours produce around 48,000 kg of CO2eq. That's the same amount as driving 170,000 miles in a family car.
IT teams are pivotal to change
Fortunately, IT teams have a number of practical sustainability initiatives they can implement to deliver tangible change.
One of the ways to address ESG challenges is adopting virtualisation via Desktop-as-a-Service. Some VDI solutions are hosted in datacentres operating on 100% clean and renewable energy. Our AEC-focused VDIPOD solution, for example, offers firms a path to net zero with metrics and an auditable trail to simplify ESG reporting.
AEC companies deploying the service use 81.7% less energy with a combined 89% renewable power model (one VDI server supporting 60 laptops/thin clients) at source compared to traditional CAD workstations and reduce CO2eq by up to 43% (calculations based on standard Dell high graphic workstations, Supermicro VDI servers and Dell XPS laptops).
Since migrating over 400 employees to VDIPOD, one multi-award-winning international architecture and design studio has realised a three-fold increase in renewable power use and a 90% reduction in kilowatt hours (kWh) per person. With more users onboarding in Asia Pacific, the US and Canada those benefits will only increase further still.
Transitioning to an Infrastructure-as-a-Service (IaaS) model is another change IT teams can implement to reduce energy costs and environmental impact. Crucially, when AEC firms move to a fully managed IaaS solution, the responsibility of infrastructure management moves to the service provider, along with power consumption and carbon footprint. By migrating data, applications and IT services to the cloud, AEC firms no longer need to maintain on-premise technology, thereby reducing energy consumption, cooling costs and waste from decommissioned equipment. Cloud providers can also make intelligent use of virtual machines and containers to reduce the number of servers needed at data centres and improve sustainability and ESG scores.
Global engineering company SNCLavalin, for example, is working to reduce its number of data centres worldwide from 16 down to three.
"One of the big benefits we've seen already in our carbon footprint is that we've reduced storage by 69%. We've reduced the electricity by 53% and the floorspace by 45%," said Steve Capper, Group CIO of SNC-Lavalin.
Creating future value
Technology improvements are an often over-looked strategy that AEC firms can deploy to make a tangible difference in the race towards net zero. A new breed of industry specialist MSPs are emerging with the expertise to help AEC firms unlock the greatest value from transitioning to futureproof IT infrastructures, adopting new technologies and improving their working practices. There's a clear case for AEC firms to opt for sustainable IT solutions, which can dramatically reduce their carbon footprint and positively impact environmental scorecards.
In addition to contributing to the achievement of global environmental goals, AEC companies adopting best practices will reap a number of financial and operational rewards. With increasingly stringent ESG requirements, they'll have greater opportunity to bid for tenders and face fewer regulatory interventions. Sustainable companies outperform their industry peers on profitability and EBITDA, and enjoy top-line growth, increased productivity and reduced costs. Publicly owned top performers are also more likely to see higher equity returns, less downside risk, lower loan and credit default swap spreads and higher credit ratings.
There is a clear connection between ESG aims and business value. With such a pivotal role to play on a global stage, time is running out for the AEC industry to drive fundamental behavioural change. As environmental, social and governmental concerns grow ever more urgent, business and IT leaders should keep this link front of mind and make smart choices now. Future success will surely depend on it.
---
Scroll down to read and subscribe here
Featuring