At an event held at its Budapest headquarters in early October, Graphisoft unveiled Archicad 27, featuring a broad range of crowd-pleasing BIM enhancements, bulked-up MEP capabilities and some intriguing new AI capabilities, writes Martyn Day
---
Graphisoft enjoys a solid reputation for delivering consistent value with every annual release. This year is no exception, with the Hungary-based developer of BIM software (part of the Nemetschek group) unveiling useful enhancements to its core Archicad, BIMcloud and BIMx programmes for design, collaboration and project management, respectively.
Let's start with design. Archicad is a tool that has historically done well with architecture firms, having successfully carved out a dual Apple/Windows niche for itself. Since last year's release, Graphisoft has been on a mission to significantly expand the programme's feature set, adding a raft of MEP capabilities enabled by integration with fellow Nemetschek stablemate, DDScad.
With this year's Archicad 27, the company continues its journey to empower architects with better tools and deliver strong capabilities for multidisciplinary teams, both in MEP and structural workflows.
This presents a direct challenge to competitor Autodesk Revit, the market's 800-pound gorilla, which has always benefited from offering a broad, multidisciplinary feature set.
Graphisoft's decision to fold in DDScad functionality and build strong links to Nemetschek's Frilo, Risa and Scia brands will broaden Archicad's appeal and enable the package to compete feature by feature with Revit. It's a significant industry play.
With each new release, Archicad is becoming more than just 'Archi', and will be better able to compete with Revit as a desktop BIM tool with cloud capabilities.
Meanwhile, Autodesk appears to be slowing development of Revit as it transitions to a new cloud-based platform called Forma.
---
Find this article plus many more in the September / October 2023 Edition of AEC Magazine
---
As it stands, DDScad now lives a dual existence, both as a standalone product and as a part of Archicad. Graphisoft executives say that they are committed to DDScad's existing customer base and its product development roadmap, even as they work to broaden its appeal for a more BIM-focused audience.
The latest version of DDScad introduces access to out-of-the-box manufacturer data, intended to simplify the MEP design process. New product data technology enhances the openBIM capabilities of the product, giving engineers greater freedom and flexibility when it comes to design. And DDScad in Archicad brings new intelligence as MEP piping is laid out and size changes are required.
---
There have also been updates to Archicad's Structural Analytical Model, designed to enable seamless collaboration between different disciplines for efficient project execution and more successful outcomes. A new manual adjustment feature helps users to achieve a continuous structural-analytical model on complex projects.
As a design progresses, there are critical points in the process where important decisions need to be made and, often, some variances need to be trialled. Typically, Archicad users would respond to these needs by creating new layers, using hotlinks, or requiring a current copy of the model to be created, on which experiments could be carried out. That's not very efficient and, frankly, highlights the fact that the software hasn't been built to address these critical points.
In response, Archicad 27 now offers a Design Options feature. This enables architects and multidisciplinary teams to efficiently evaluate and communicate a range of design options to clients, hopefully reducing the time required to find the best alternatives. In the mechanical CAD (MCAD) world, this Design Options approach is known as branching and merging, and it's really powerful. As an example, take a look at PTC Onshape, where branching and merging supports the quick iteration of ideas and brings the best of these back into the design.
For now, Design Options represents Archicad's first take on this capability, and it's got some way to go yet. But what's offered here is a solid foundation for further refinement of the idea. Graphisoft executives, incidentally, claim that Archicad is the first BIM tool to offer this kind of capability. In fact, it's been included in Revit since version 6 (which dates back to 2003), although not many users may be aware of it.
---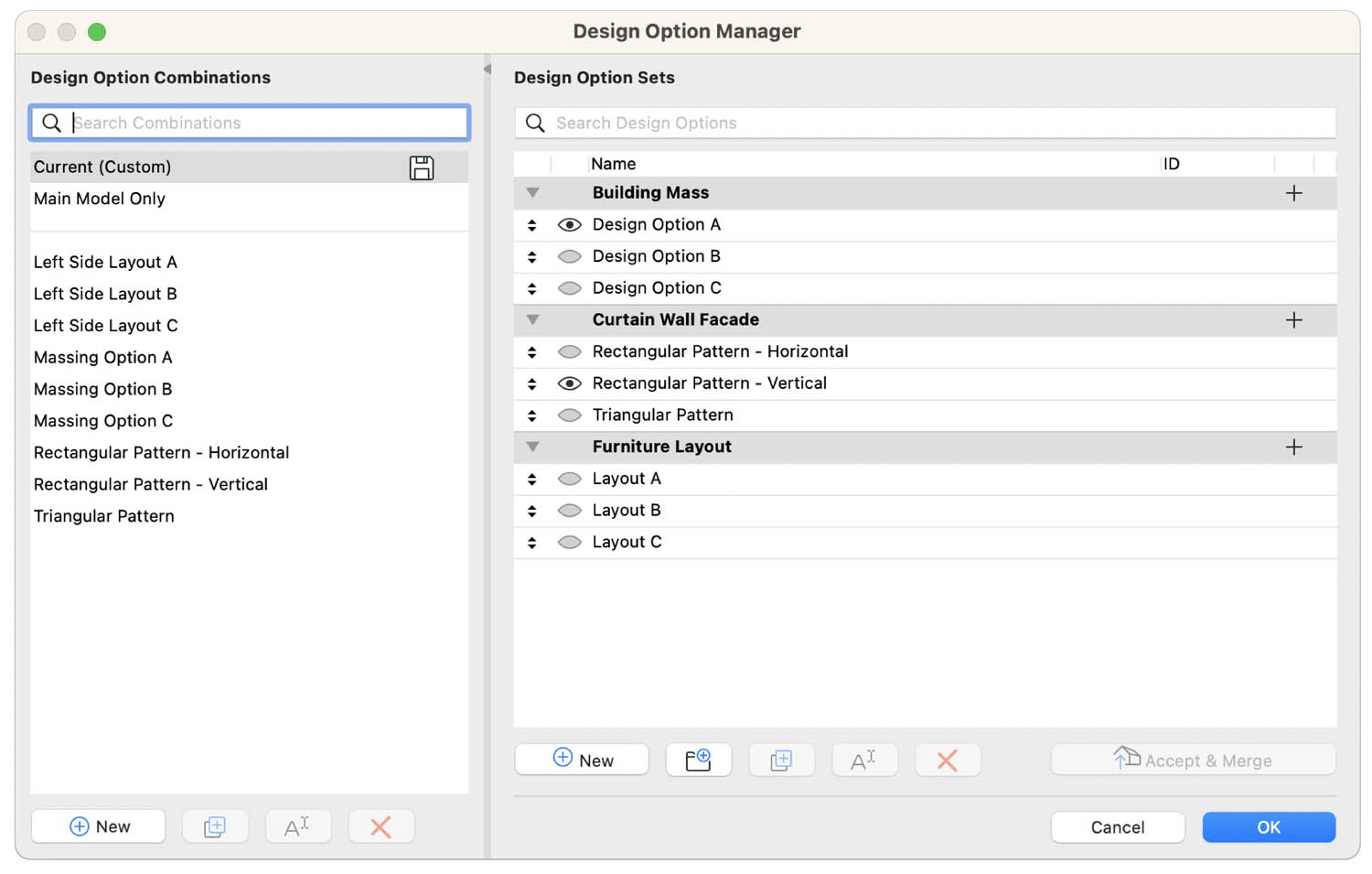 ---
AI visualisation
Artificial intelligence (AI) has been a hot topic in this marketplace for a few years now and Graphisoft is one of the first to add sprinkles of AI to its core design tool. My feeling is that these were added late in the day, bearing in mind the lack of product information available beyond a quick demo. But essentially, what the company has developed is its own version of Veras (read this AEC Magazine article), an AI-based renderer for BIM models created in Revit – but, of course, Graphisoft's version is aimed specifically at Archicad users.
The problem with bare-bones conceptual image generators and ChatGPT text descriptions is that they are hard to control and don't always deliver consistency. But by using a BIM model as a constraint, you can focus the power of an AI renderer to automatically generate all sorts of architectural treatments to a proposed building. And without having to become a rendering nerd, a user can harness AI to get new inspiration when it comes to environments, materials and styles, delivered in the form of photorealistic output.
---
AI visualisation is part of the product roadmap that Graphisoft released last year. Historically, the company has tended towards a secret squirrel approach, revealing new features only on a year-to-year basis. But with the trend towards subscription-based licensing, and in order to satisfy a customer base that increasingly demands open dialogue with vendors, the company has outlined some broad 'buckets' into which it will pour its development efforts.
AI is clearly going to be one of the biggest of these buckets. The company's product roadmap clearly states that it will look at, "the use of AI and machine learning to assist designers, allowing them to focus on the creative and value-adding aspects of their profession." The examples the company gives of AI-assisted tasks include "design optimisation, sustainability, documentation, and automation of other time-consuming tasks."
It is also worth noting that Graphisoft has doubled down on its work with Enscape, the real-time visualisation software, to build a more streamlined connector. It's now possible to map any Archicad object to any high-poly Enscape asset, giving users the best of both worlds. Enscape is also now available for the Mac OS platform and is available for Subscription, Forward and SSA users.
There is also new native support in Archicad for the import/export of industry-standard FBX files to augmented and virtual reality (AR/VR) applications, with smart meshing on hand to generate models that deliver the best performance.
Other enhancements in Archicad 27 focus on project manageability, with additions to the attribute management workflow. Architects can now organise more attributes by folders to improve design team efficiency. The upgrade also includes new productivity tools, such as distance guides for placing elements. This aims to make the design process more enjoyable and intuitive for architects who might be transitioning from other platforms. Version 27 now supports RFA and RVT Geometry Exchange with Revit 2024 and is equipped with the IFC4 file import and export certification.
There's also the new, intelligent Archicad Tracker, which includes its own calculator, allowing users to multiply, divide, add or subtract functions directly from the Tracker.
The new GDL Editor, meanwhile, delivers easier navigation, thanks to syntax highlights, which are shortcuts for editing commands. These improvements make it harder to create poorly written GDL. GDL Editor also supports dark mode.
BIMcloud and BIMx
Moving on to collaboration, let's look at BIMcloud. This cloud-based solution enables real-time collaboration between team members, which comes in handy on large projects or for teams whose members work in different locations, which these days, is most teams.
The latest updates focus on enhancing security, a crucial concern for design firms in a digital age. Multi-factor authentication has been introduced to ensure data protection and secure access to shared projects. It's also great that BIMcloud is available for both private and public cloud configurations.
In project management, the latest updates to presentation and coordination app BIMx bridge the gaps that often exist between design studios, client offices and construction sites. There are some new issue reporting capabilities, which aim to reduce the time it takes to resolve problems discovered on construction sites or during project coordination meetings.
Architects, clients, and construction teams can now communicate and address issues more effectively, leading to smoother project execution and improved overall quality.
Here, it's worth mentioning that Graphisoft now offers a subscription-based bundle for small firms, Archicad Collaborate. This includes Archicad, BIMx and also BIMcloud SaaS, with BIMcloud SaaS included as part of the Archicad subscription price. That's an unusual step in this market, where Autodesk and others charge additional fees for cloud services, but one that lowers the barrier to entry for small firms. From a look at the price list, it seems that Archicad Collaborate costs pretty much the same as a standard Archicad subscription licence, making the former a no-brainer for firms that opt for a subscription approach.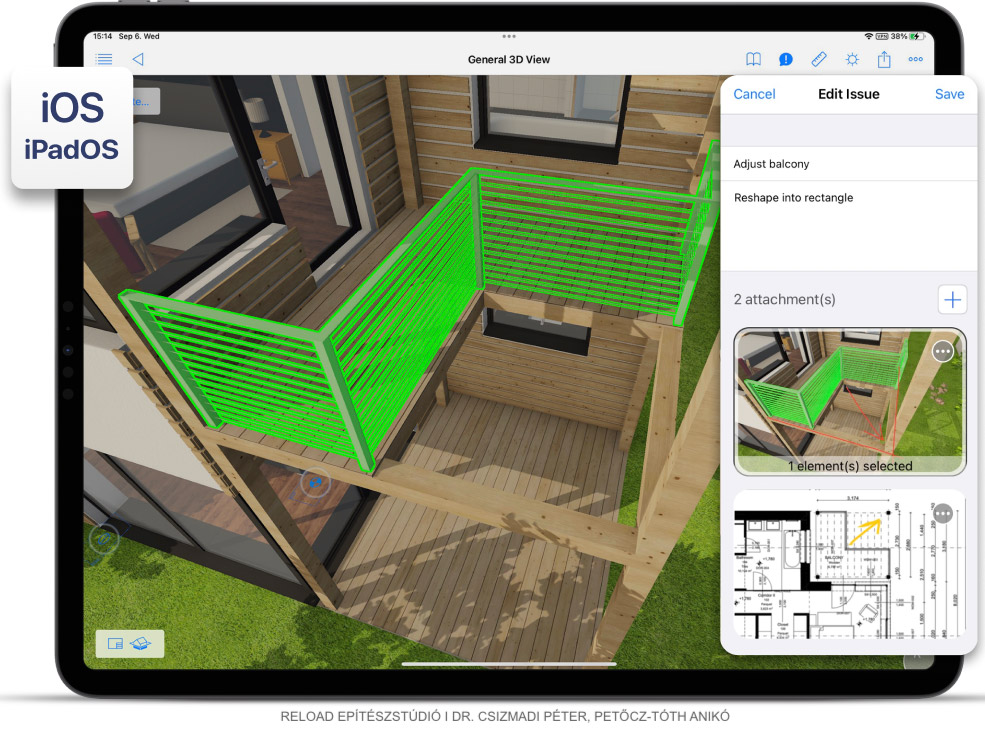 ---
Conclusion
It's clear that Graphisoft is doing a lot of reconfiguring, rearchitecting and remodelling when it comes to its most popular products. That may have been the case before – perhaps the company was just more covert about it. But I suspect it's a proactive response by Nemetschek and Graphisoft to a rapidly changing market, one in which opportunities are opening up. In order to make the most of them, Archicad needs capabilities, cloud extensions and bundles that give it more appeal in an uncertain BIM landscape.
When it comes to AI, Graphisoft presents a timely reminder that it's not necessarily going to be third-party developers or miracle start-ups that will disrupt the market, but perhaps established incumbents. Graphisoft, Autodesk, Bentley and others are all looking for ways to incorporate AI features in ways that complement their existing toolsets, often with a view to delivering productivity benefits, or new ways to experiment with ideas.
It will be interesting to see if, in the future, they choose to disrupt themselves, as AI becomes increasingly capable of delivering true automated drawings. After all, that's one of the core tenets of BIM; but it might also result in fewer seats of BIM and CAD software being needed by customers.
While Autodesk is clearly going down the 'cloud is everything' route and will take time to cross that chasm, Graphisoft is wedded to a more flexible vision of the future, in which users can access their data in whatever way makes sense: desktop, cloud, on-premise, off-premise, Windows Intel, Apple Mac and even Windows ARM in the future. In other words, it's all about giving customers options. That's clearly going to involve a lot of code-juggling for the vendor, but it's also a clear differentiator for Graphisoft.
---
Looking ahead with Márton Kiss of Graphisoft
In Budapest, AEC Magazine got the opportunity to sit down with Márton Kiss, vice president of product success at Graphisoft, to discuss aspects of this latest release and the company's future product development plans.
As we pointed out to him, it seems as if Graphisoft has moved away from delivering 'big theme' releases (for example, focusing on retrofit), in favour of more iterative development of software features. But is that actually the case, from his perspective?
"Last year, we unveiled our public roadmap. This has been super useful for us, because whenever we visit a client, right away they have the roadmap there, and they can tell us this feature is irrelevant for them or not," he said.
That process brings with it a lot of customer intelligence regarding what the user base considers important or not. Take, for example, search capabilities: "Putting the right search in the right place can be a huge productivity benefit for daily users," he said.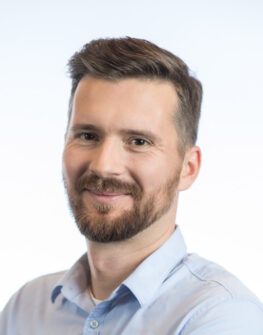 "Once you have a major solution, these 'big bang' features that we cook internally might take us off track compared to where the industry is going. It's far better to have a dialogue, because everybody utilises new innovations in different ways, and we really need to see that pattern. While we, and most software companies, have the means to collect that usage, human conversations always give us qualitative input for our development story," he continued.
"From a Graphisoft side, I think we will do more of these micro roadmaps of functionality with close iteration, because that's really solving the problems of our users. In the background, obviously, as new technology comes in, then the big bang approach to adding functionality has a role."
For example, the AI trend is about looking for a silver capability out there, he said. "In this release, we have AI rendering, and the focus was to first of all get this framework into Archicad, so that we can connect an AI conceptual rendering engine. In our case, we opted for Stable Diffusion, but there are many. Once we get it out there, we will see where people take this."
With AI under discussion everywhere, one of the main concerns often raised is where the technology could cross over, going from simply being an aid to taking control of complete portions of the workflow. The most obvious area in which this could happen is AI drawings.
While BIM's initial reason for existence was to automate drawings production, it seems that most people in the industry were dissatisfied with the quality of automated output. So, while BIM increased the speed of documentation, it also increased the number of documents and the amount of editing needed for manual drawings, which kind of broke the link with the model.
AI promises to fix drawing layout and production in the not-too-distant future, with many firms working on it, and some attempting to include modelling as well, such as Swapp.
But how does Kiss envisage AI documentation redefining industry workflows? "I'm with you that it's going to reshape roles. Modelling, documentation — for any mundane task or any repetitive task, technologically, you can build an AI to do that, so long as there is proper training data," he responded.
"But while you may have AI-generated outputs, how do you control the quality? After all, you are liable for this! So maybe the architecture and the designer roles will shift focus to early modelling concepts, steering decisions that are inputted to the AI tools. While lots will be generated automatically, then the role will be proofing and checking quality, to make sure everything is right. I think this is going to also apply to construction, because it's the weakest point in the whole building industry and you need to quality-check the real world against the design documents."