The new release of Archicad, Graphisoft's flagship BIM authoring tool, is the silver anniversary (25th) edition. Heavily focussed on delivering on customer requests, Graphisoft is increasingly integrating its cloud services and desktop products
---
While we live in strange times and the 'normal' world still feels somewhat distant, the software industry doesn't seem to have skipped a beat. It's somewhat reassuring to see annual releases come out from key software developers delivering on the continued evolution of design tools, indicating their customers are still managing to conduct their business, albeit in disjointed geographic locations.
We have a lot to thank the cloud for and probably all have different perspectives on future IT infrastructure, collaborative tools, offices and digitisation. But hopefully we can all now find the unmute button in Microsoft Teams.
If anything, the pandemic has seen us rely on technology more than ever. When the impact of COVID was better understood, Graphisoft introduced free emergency licences for customers whose staff, suddenly working from home, had difficulties accessing licences located on company networks. Graphisoft also offered free access to its BIMcloud service (which was an additional subscription) to enable remote collaboration between even more distributed teams.
Despite the pandemic, Graphisoft's CEO, Huw Roberts remains buoyant. "2020 has been our best year ever," he told AEC Magazine, "We have high aspirations and expectations for 2021 and beyond."
In the UK, Graphisoft experimented with giving away free use of ArchiCAD licences for six months. This was an attempt to break the stranglehold that Autodesk Revit has on the UK market and to give potential migrators ample time to see if the grass was indeed greener, given the deep-felt frustrations that led to last year's open letter to Autodesk.
There does seem to have been some traction with this aggressive offer, and AEC Magazine has talked to a number of firms who took up the opportunity.
Roberts stated that the company's teams in Brazil, Russia, Latin America, Singapore, and Southern Europe have seen strong double-digit growth over the last year, while Austria, Italy, USA, UK, and France are well above the year-to-date plan.
Archicad 25
Archicad has turned 25, and the flagship BIM tool from Nemetschek's Graphisoft division is not showing its age. It is, in fact, even older than the release number would portray. The first version came out in 1987, before software firms got into the habit of rolling out annual releases.
The software spans Microsoft Windows and Apple Macintosh, expands BIM viewing to mobile Apple iOS and Android and offers cloud-based teamworking through its BIMcloud.
Over the last ten or more releases, the company has proven that it has a dedication to evolve, expand and rewrite the underpinning foundations of the Archicad code to better use modern computing power.
Archicad 25 and Archicad 24 (which came out soon after the pandemic started) share a common theme, that of dedicating development to respond to customer feedback and requirements.
This is a departure from the focus of previous releases, which were themed around addressing specific design areas. This means there's little wholly 'new' in Archicad 25 in terms of capability, but it should be a guaranteed crowd pleaser to its user base.
Key areas for the development in Archicad 25 include collaboration with MEP and structural (building on last year's new functionality), enhanced design tools and more accurate quantity take-offs. Visualisation gets a major boost with realistic shadows and user-customisable surface textures, as well as enhanced rendering capabilities. Documentation sees more precise quantity and cost estimations as well as new labelling options for Zones and MEP elements.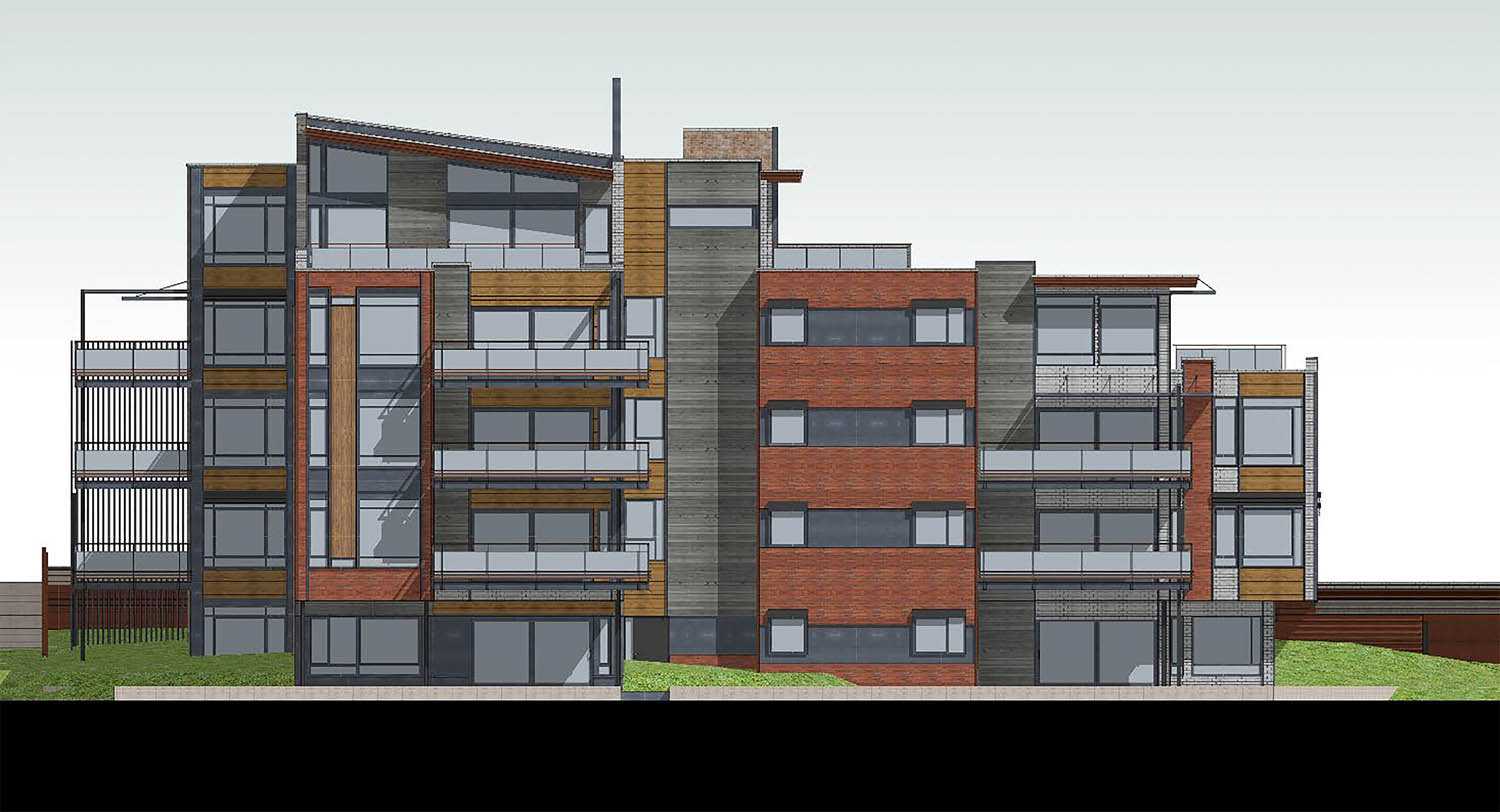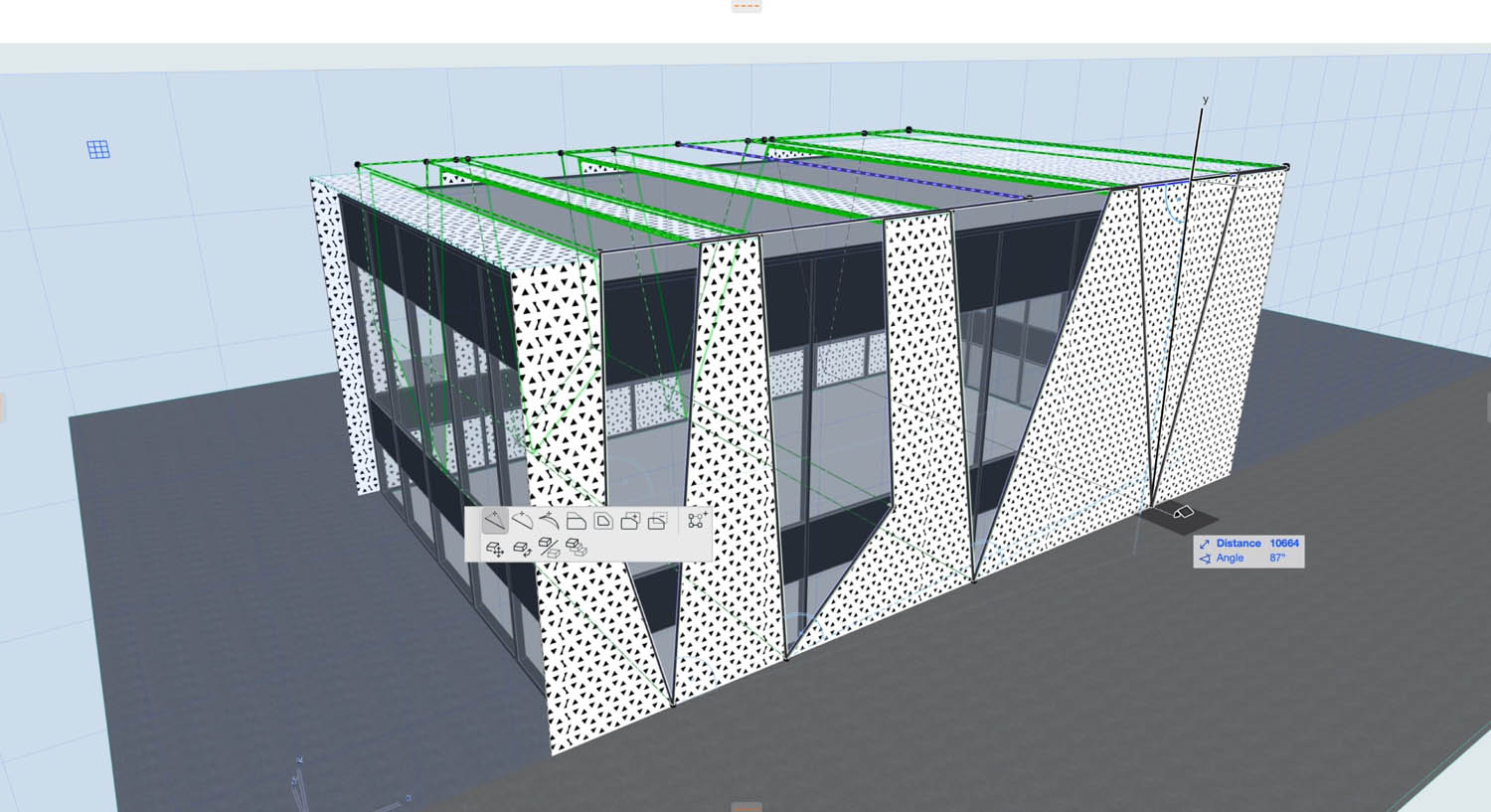 Key features of Archicad 25
Graphisoft has taken a broad brush to enhancements with this release, with work on features across the board. There are new features and extensions to existing capabilities in modelling, drawing, workflow and visualisation. Below is a summary.
Native Survey Point is a new centralised way of handling real-world coordinates across all OpenBIM workflows. It supports IFC and BCF file exchange and also provides better interoperability with conventional file formats such as DWG.
Revit to Archicad tools: Now supporting Autodesk Revit 2021, you can import RFA & RVT geometry as native Archicad objects and create MEP equipment from Revit Family files. Export a 3D model as Revit 3D geometry and hotlink a 3D RVT model. Archicad now handles Revit's 'Discipline filter', so when you hotlink a Revit file, what you see in Revit is what you get in Archicad.
Solibri connection: Nemetschek's BIM checking application, Solibri is now better integrated with Archicad through an add-in to ease round-tripping of data. You can select Solibri's current 'Selection Basket' items in Archicad and view them with the same camera position.
Structural enhancements: Archicad 25 continues its expansion into the structural vertical. Updates to the Offset Adjustments and Connection Range can help eliminate overlapping parts of 2D members, and includes enhancements to structural support creation. When opening the engineer's SAF model, Archicad 25 correctly displays loads and load data and supports this when round tripping the data. When exporting structural elements as part of SAF-based data exchange Archicad now automatically maps them to manufactured profiles based on a pre-defined or customised database.
MEP: Archicad 25 now automatically displays MEP-related information for a smoother mechanical, electrical and plumbing documentation workflow.
Core enhancements: It's now quicker to shift between 2D/3D views. Polygonal openings make it easier to create custom wall openings (such as for MEP openings) to make holes of any shape, providing more accurate quantities.
Stair construction has an additional way of defining the walking lines of a staircase using 'Along Chord' method, in addition to the 'Along Arc' method. There's a new stair winder and stair landing options.
Surface textures can now be displayed directly in section and elevation views in Archicad. Realistic soft-shadow and cover fill option on textures can also be displayed in section and elevation views.
In the Mac version, Archicad now supports the Apple Metal graphics engine for faster rendering. This replaces OpenGL. Support for Rhino 6 and 7 models has been enhanced.
Object library updates: The huge library is expanded with 39 new residential and commercial furniture objects, such as new modular kitchen cabinets, sofa beds, curtains, coat racks, tables, chairs, mattresses, and grills.
BIMx and BIM Cloud
While Graphisoft's flagship design tool is Archicad, the company has also led the pack in BIM model distribution and collaboration tools. BIMx enables 'Hyper-models' to be shared with clients and contractors, without the need for any pre-loaded BIM applications, yet still accessing all the important project data.
BIMx provides real-time model cut-throughs, in-context measuring, and project markups in the model context. BIM Cloud is the cloud service that centrally hosts models and enables controlled teamwork. With this release, Graphisoft has expanded the capabilities of both products and enabled them to work together seamlessly.
BIMx desktop viewer can now open both 2D and 3D files and can be accessed from the BIMcloud desktop application. While in the past BIMx has worked on Apple iOS devices, the 3D BIMx engine is now finally available for Android as well.
BIMx can open 3D models of any size and complexity through streaming, 2D, 3D project views and animations can be saved for later access. It's also possible to print hard copies of any 2D or 3D project view from BIMx.
While Android users have had to wait, the new flavour of BIMx is fully featured and supports both 3D models and 2D drawings, the Smart Measure function, animations, presenter mode, and real-time illumination calculation.
BIMcloud, accessed via a Graphisoft ID, has been rebooted to handle a huge 100K file capacity and opened-up so that users can host all their project files in the convenient location of their choice. This means customers can store their project files in one secure BIMcloud location, while BIMx can be accessed from the BIMcloud desktop application for faster, more convenient collaboration and visualisation.
The new BIMcloud SaaS licence transfer assists smaller practices and sole practitioners, who will benefit from the ability to pool resources while delivering projects in joint ventures, without any hidden costs. It means you can work in a team and bring your own licence.
Graphisoft Forward
In addition to new software, Graphisoft is offering a new 'Global Software Service Agreement' called 'Graphisoft Forward'. It will be available with Archicad 25 and is described as a 'strong user-relationship for Graphisoft and its clients'.
Graphisoft Forward is said to lower the overall cost of software ownership through access to exclusive tools, training, one-on-one support, and services. Early access to downloads and free product updates means users will be first to benefit from the latest innovations and capabilities.
As Graphisoft sells through Value Added Resellers (VARs), we are not exactly sure what this means for them, but at the time of launch, Graphisoft stated that 'partners often extend the core benefits of upgrades to add additional benefits and value locally'. We assume this means that VARs are free to enhance and extend their own 'Forward' offerings.
"During the early days of the pandemic, firm principals saw first-hand how crucial an emergency licence of Archicad could be for their businesses," said Huw Roberts, Graphisoft CEO. "Providing this continuity of service as we did, helped us decide to make it a permanent feature."
At the time of launch the following upgrades were included with Graphisoft Forward.
Get every update as they become available without paying extra.
Volume discounts, preferential pricing.
Free or reduced admission to events.
Training and access to Graphisoft's knowledge base.
Unlimited access to Graphisoft's dedicated localised Technical Centre.
Licence Pooling – automatic optimisation of a company's software licence usage.
Emergency Licences – guaranteed access to emergency licences.
Licence Key Insurance – replace a stolen, damaged, or malfunctioning licence – once a year, free of charge.
BIMx Model Private Hosting and Sharing – 10 GB private storage space included.
Graphisoft Learn discounts – discounted courses about Archicad, BIMx, and BIMcloud.
Epic Games Twinmotion included.
Library Part Maker Add-On – create virtually any custom object.
Rough pricing for Graphisoft Forward membership will be 18% of the cost of a perpetual licence per year. Three-year deals bring that down to around 15% of a perpetual licence per year.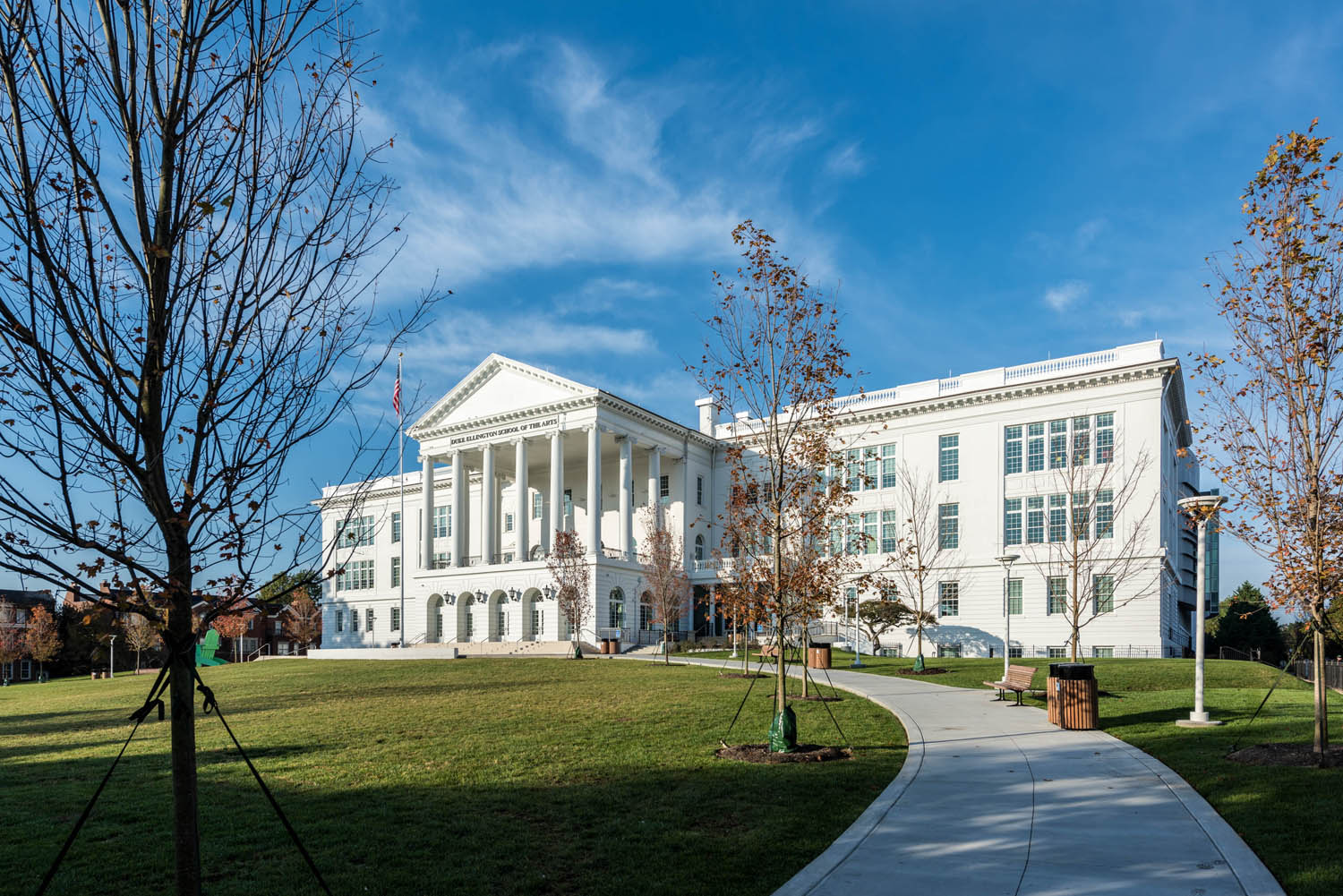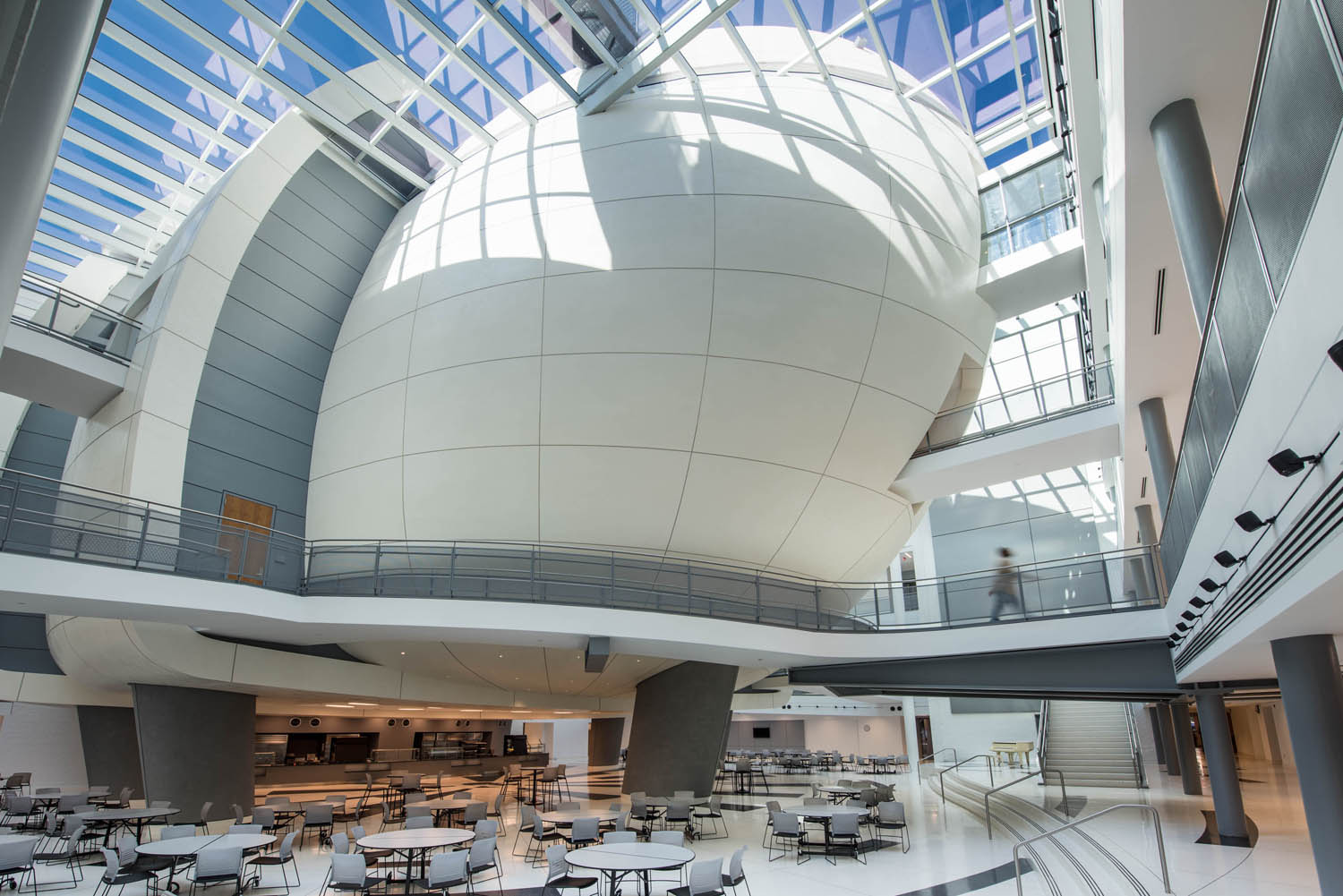 Archicad 25 signature building
As with every release, Graphisoft likes to adorn its annual box and marketing packaging with the work of one of its customers.
This year's signature project is The Duke Ellington School of the Arts in Washington, DC, an award-winning design by Washington-based cox graae + spack. The firm transformed an aging historical national landmark into a top-tier educational and performance facility, expanding it by 100,000 square feet.
Derek Banocy, AIA, associate principal of cox graae + spack explained, "From IFC file exchange for consultant coordination to 3D design of complex geometries, Archicad was essential to the entire team to deliver the Duke Ellington School of the Arts. Put simply, it would have been impossible to visualise, design, and construct this innovative design without the collaborative team process ingrained in our office culture."
Building Together Conference
Finally, Graphisoft usually holds an annual event for its key customers but obviously the pandemic scuppered last year's plans, as well as this year's. For 2021, Graphisoft has announced a free online event called 'the Building Together 2021 conference' which will take place over three days, from 14 to 16 September.
The range of topics will include sustainability, the future of architecture, integrated design and Building Lifecycle Intelligence.
There will be more than 30 leading architects and experts from around the world who will participate in the form of roundtables, keynotes, and "TED Talk" presentations. Last year's presentations can be seen here.
Huw Roberts, Graphisoft CEO added, "Topics like diversity in architecture, rapid rehousing, the future of cities, the changing role of architects, and the challenges of cultural heritage preservation will also be covered. Architects, experts, and students from around the world are all invited."