Nvidia's deep learning technology, embedded in Enscape 3.1, delivers 'higher-quality renderings' and 'improved real-time performance'
---
Last week we got a taste of what was coming in Enscape 3.1, with the news that Nvidia Deep Learning Super Sampling (DLSS) would be embedded within the architect friendly real-time rendering and VR software.
Today, for the actual launch of the software, the German firm has shared details of more enhancements, including a new high-quality Material Library, a Panorama Gallery and simplified assets with a white appearance.
With the new Material Library, designers can choose from over 200 predefined 'high-quality' materials,   such as wood, fabric, brick, and tile. These materials can also be imported into the Enscape  Material Editor, where various elements can be edited to get the desired look and feel for a project.
An Asset Library is also available, and new materials and assets will be continually added with 'every software release'. According to developers, this will ensure designers have access to the latest design trends to use in their projects.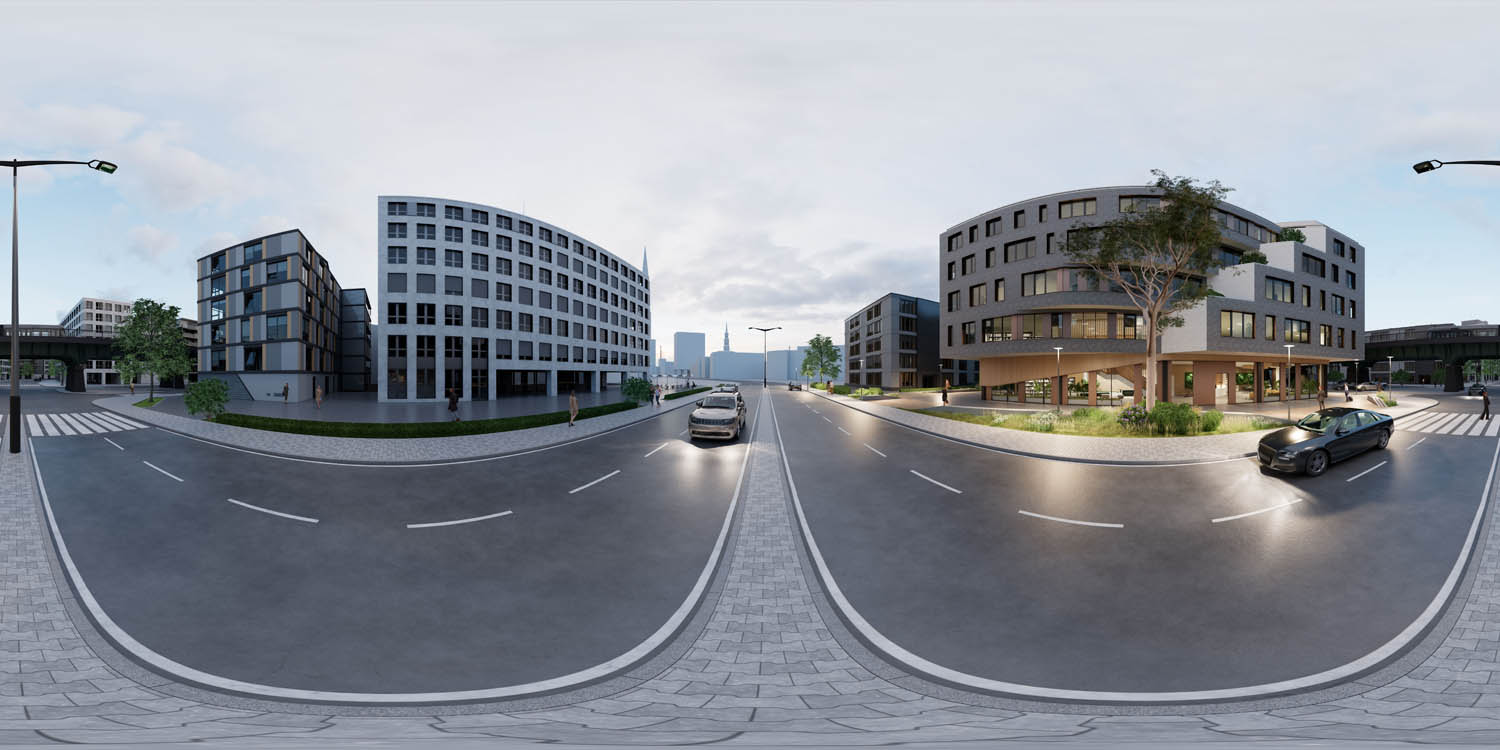 To help clients better understand a space, the new Panorama Gallery makes it easy to share and group multiple 360 panorama images simultaneously, entirely through a web browser. Users can create a personalised experience when presenting designs, and clients can navigate their way around a project from a web link or a QR code and visualize multiple rooms or compare different design options.
In addition, the Enscape Asset Library has been updated with range of simplified 'low poly' assets that come with a simple, white appearance. According to Enscape, these assets are ideal for use in early design phases to give clients and colleagues an idea of your vision without distracting them from the core elements of your design. People, buildings, vegetation, furniture, and vehicles are included within this initial batch of simplified assets.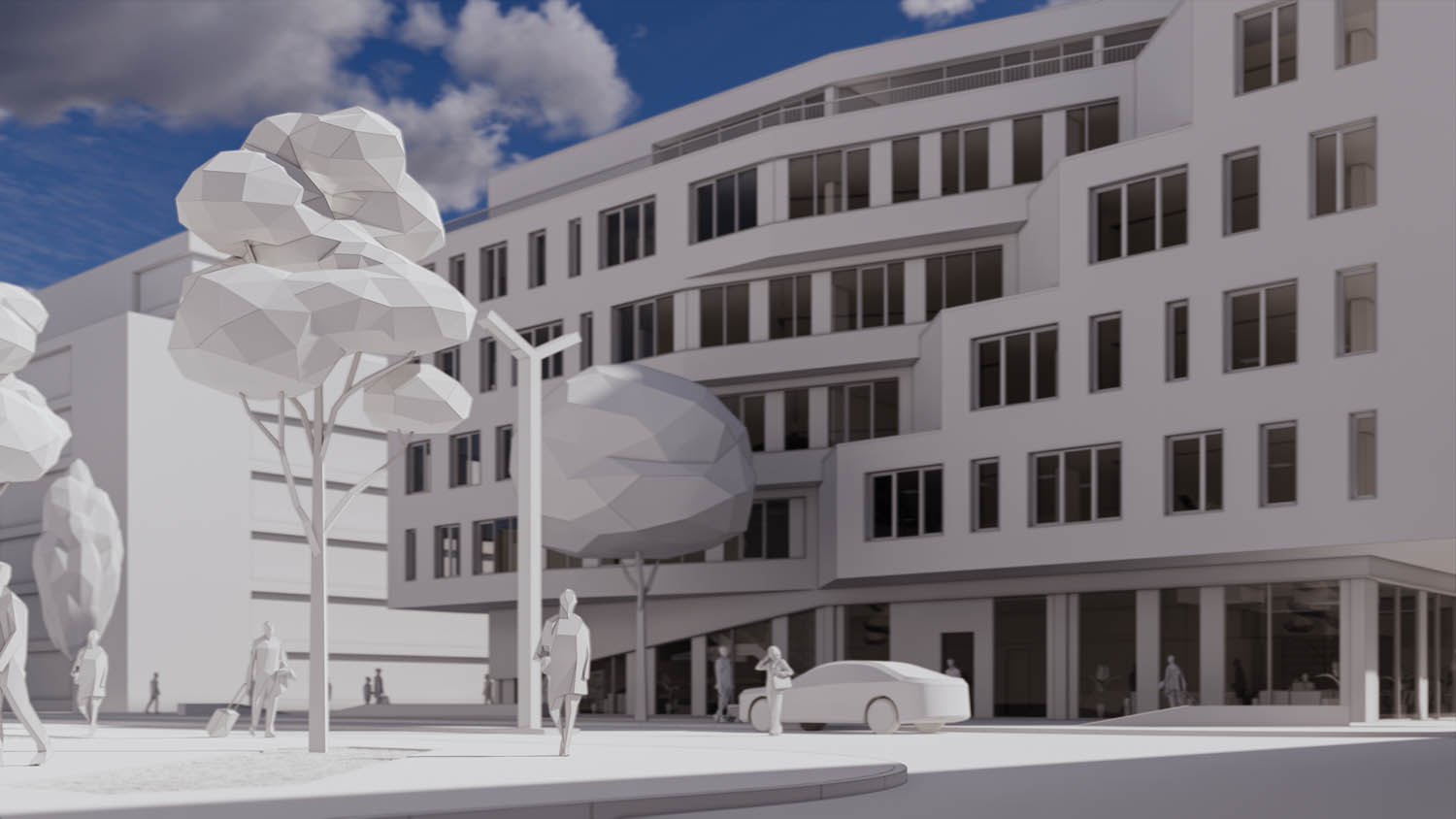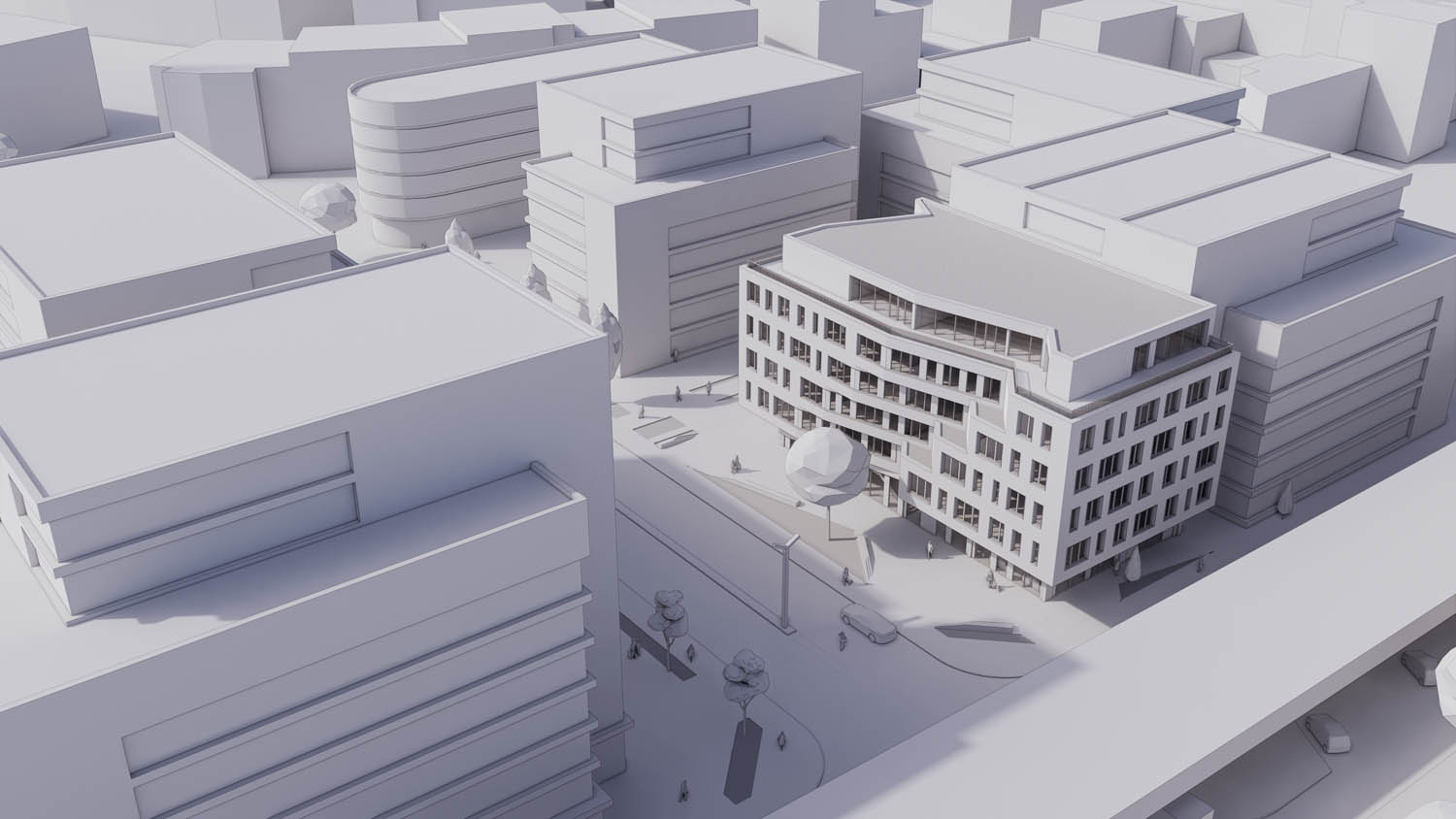 More details about the implementation of Nvidia Deep Learning Super Sampling (DLSS) in Enscape 3.1 can be found in this AEC Magazine article. In short, users with Nvidia RTX GPUs, including the RTX A4000 and RTX A4000, will be able to enjoy 'improved real-time performance' of walkthroughs and 'higher frame rates' with much lower GPU requirements.
The deep learning-based upscaling technique renders internally at a lower resolution but outputs a 'clean and sharp high-resolution image' for high-quality videos and high-performance VR walkthroughs.
"As architects and designers continue to model more detail with higher quality textures and assets, plus more computers and VR head-mounted displays (HMDs) trend towards ultra- high-definition displays, the software and graphics hardware must also continue to advance to meet this increased system performance demand," said Daniel Stine, director of design and technology at Lake|Flato Architects.
"Enscape 3.1 now supports even more of the available processing power available on the Nvidia RTX series graphics cards to improve the performance and quality of the industry's favourite real-time rendering experience."