Software aims to be a professional-grade feasibility tool for each step of the early design process
---
Australia based architect and software developer, Parametric Monkey has launched MetricMonkey.io, an application to help design better buildings from the feasibility stage. The company says it intends to build the world's most advanced feasibility tool to specifically empower architects.
The company explained, "As architects ourselves, we know that this is the key to fulfilling our mission. We know some bad actors in the industry are only interested in maximising returns for developers. Chasing a quick buck in the name of cramming more apartments into a cookie-cutter building is not what we are about. We want to leave the world in a better place than we found it, not worse."
Parametric Monkey's research indicated that 25% of organisations provide feasibility studies for free. This figure increased to 48% when only existing clients were considered. This dynamic means that there is minimal incentive to improve the design outcome, resulting in under-baked designs. Parametric Monkey says that 36% of organisations don't run any environmental analyses whatsoever during the feasibility stage leading to mediocrity.
MetricMonkey.io came out in beta last year and from the feedback customers said it removed the heavy lifting, complexity, and guesswork from feasibility studies. A video demo can be seen below.
Parametric Monkey explains, "We've seen first-hand the pitfalls that professionals repeatedly fall victim to. We've seen how development applications have gone to court because they used the wrong north. We've seen buildings built in the wrong location because someone accidentally moved the context model. And we've seen clients upset when the final yield doesn't match the initial feasibility study because the model and schedules were never in sync."
The company has integrated Geographic Information System (GIS) features such as Grid Projection so that projects are always correctly geo-referenced. Integrated Grid Convergence functionality is also in the product to ensure that environmental analyses are accurate. Eliminating the root cause of errors will save its customers time and money.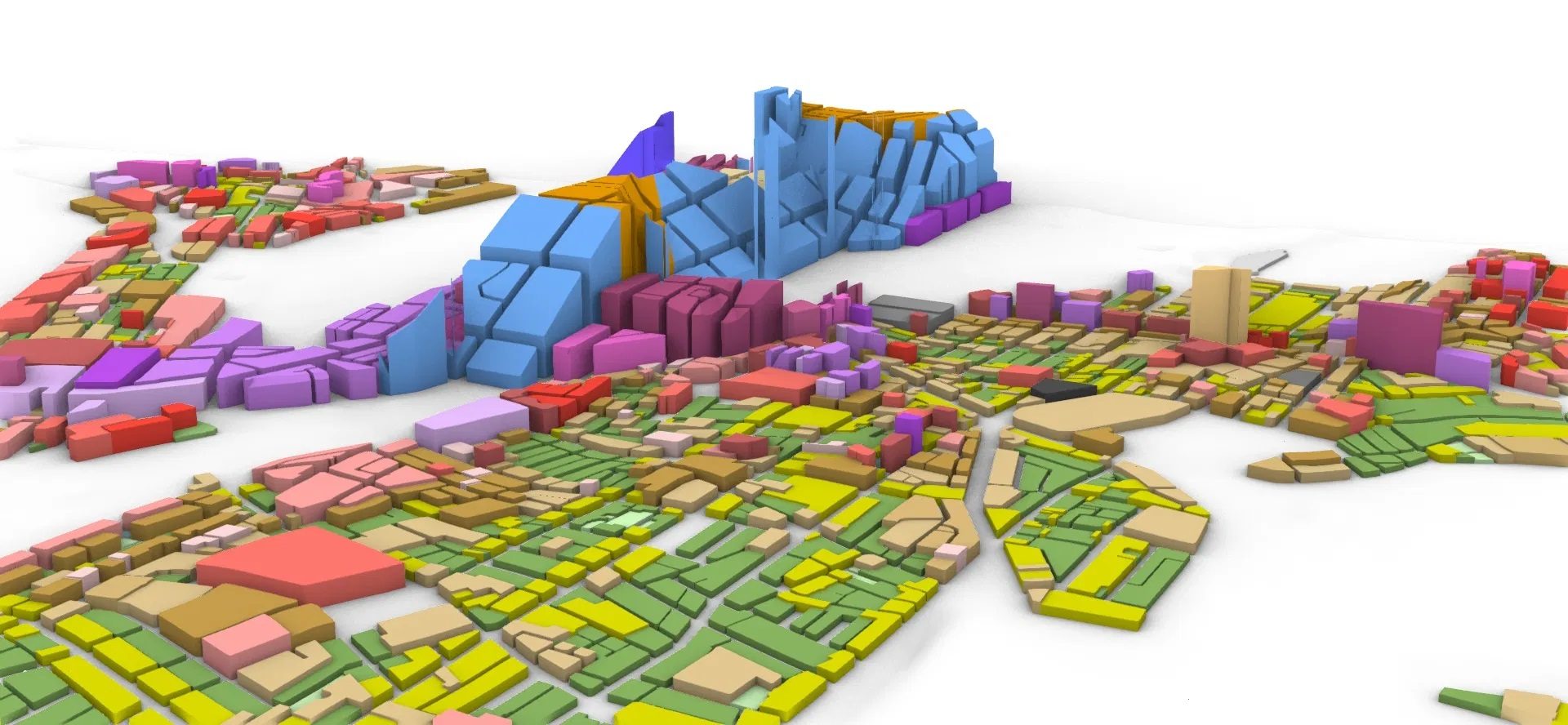 MetricMonkey.io features
MetricMonkey.io is built on top of McNeel Grasshopper and the developer has created its own UI and components. This means it will easily integrate with existing Grasshopper workflows.
Automated building massing is generated from the building footprint and just entering height or storeys,  MetricMonkey.io does the rest. There's also 3D creation tools to hand craft your massing. MetricMonkey.io will reference the geometry and include it for its calculations and analyses.
City model data can be added via a single-click context import based on project location from a pre-loaded database. If the city data isn't in the database it can be imported separately.
Grid projection positions of datasets are set automatically and Grid Convergence means all of environmental analyses are using True North, not Grid North, for improved accuracy.
MetricMonkey.io can stream data into Autodesk Revit automatically via Rhino Inside. Through this seamless link, it will create native Revit elements, including topography, mass families, levels, floors and materials. The software will geo-reference the model by adjusting the Project Base Point and Survey Point.
Parametric Monkey has included a Knowledgebase to accelerate the learning curve, by explaining complicated concepts.