Matterport Pro3 LiDAR scanner designed to capture indoor and outdoor spaces to ±20mm accuracy at 10m
---
Matterport has introduced a new reality capture device, the Matterport Pro3 Camera, along with major updates to its 'digital twin' cloud platform.
The headline feature of the Matterport Pro3 is its ability to capture indoor and outdoor spaces, even in full sunlight. Matterport's previous generation camera, the Pro2, was better suited to indoor spaces alone.
The Matterport Pro3 features a custom 20-megapixel sensor and 12-element lens covering an ultra-wide angle to produce what Matterport describes as 'accurate, detailed digital twins in brilliant, life-like colour.'
The camera's 'high-precision' LiDAR sensor is said to enable the capture of millions of measurements in various conditions, from dim light to direct sunlight, up to a range of 100 meters at less than 20 seconds per sweep.
Accuracy has been improved, with Matterport quoting ±20mm at 10m, compared to ±44~58mm at 4.5m for the Pro2. The company acknowledges that it is not as accurate as higher-end laser scanners, quoting ±6mm for the Leica BLK360, ±2.4mm for the Trimble X7 and ±1mm for the Faro Focus S at 10m.
However, it points out that the Matterport Pro3 costs considerably less ($5,995 compared to $22-42k) and the accuracy is 'good enough for most use cases'.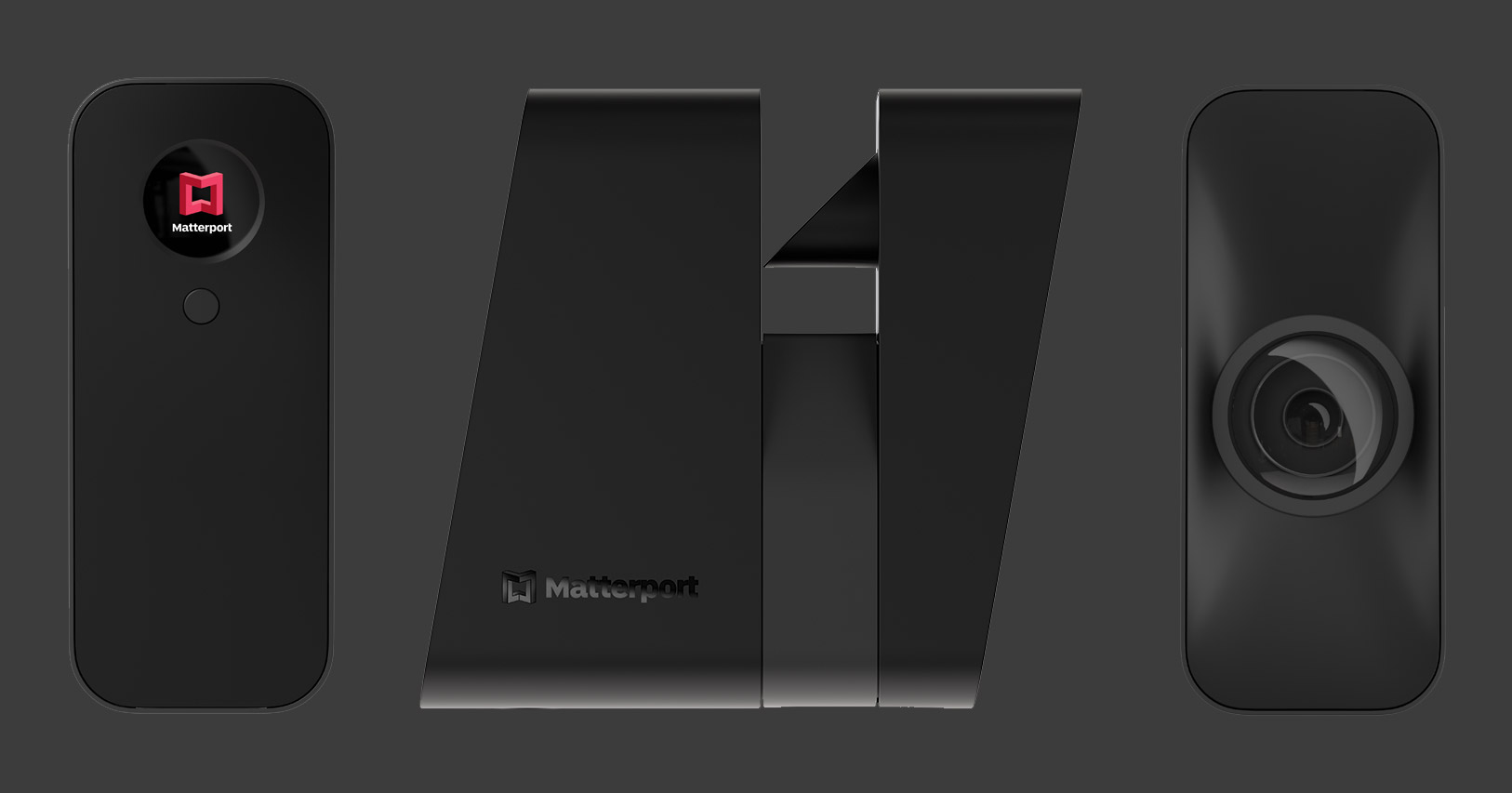 The company appears to have an increased focus on AEC, quoting several construction-centric use cases, including an architect or sub-contracted surveyor capturing as-built surveys, a main contractor documenting and reporting construction progress, a site manager for carrying out quality control or work package sign off, or an architect or main contractor producing 'accurate' handover documentation for use in design, BIM and FM applications.
"The Pro3 camera reflects years of advanced R&D and listening closely to our customers. The result is a breakthrough in 3D capture technology," said Lou Marzano, Vice President of R&D and Manufacturing. "The demands of the digital-first industry push our product standards to new levels, making precision, range, and mobility critical to our customers' success.
"We put all of this together into a portable device that achieves a new threshold for price-to-performance of commercial LiDAR capture. Some of our largest enterprise customers have already put Pro3 to the test – capturing large outdoor venues from stadiums to campuses with speed and accuracy never before seen."
Matterport has also improved its cloud software platform that creates, publishes, and manages digital twins of buildings and spaces, and allows project teams, customers and partners to collaborate and explore.
A new workgroup collaboration framework called Views enables groups and large organisations to create separate, permissions-based workflows to manage different tasks with different teams such as virtual inspections, remote training, space planning, personalised virtual tours, and more.
Meanwhile, a new iOS and Android app is designed to bring together capture, customisation, view, edit, publish and restore capabilities of 'digital twins'
The Matterport Pro3 Camera is priced at £4,995 ($5,995) and includes a Pro3 Camera in carry case, a tripod mount and a single battery and charging kit. It comes with a one-year warranty.
The Matterport Pro3 Acceleration Kit costs £6,595 ($7,995) and adds ten Matterport E57 high-density point cloud files, ten MatterPaks to extract floor plans, point cloud files, and OBJ files from digital twins, two batteries and a tripod, wheeled dolly, two door stops, one hard case, one backpack and an extended three-year warranty.