What will future design systems be capable of doing? With built-in AI and more knowledge-based capability, we should expect more assistance from our BIM technology, writes Richard Harpham, with the help of Greg Schleusner
---
Recently, I got together with my good friend, Greg Schleusner from HOK, and we debated why software providers and AEC professionals are having one of the most challenging discussions about the future needs of the industry, since BIM came along over 20 years ago.
Although we both started life in architecture, our paths have led Greg to become one of the leading AEC technology thinkers in one of the largest architecture firms in the world, and myself to be a serial AEC software worker from Revit, through Autodesk and Katerra to the present day in Slate Technologies.
We come from different directions, but we both share an uncomfortable feeling that the industry could be getting more from technology, and we may not be setting ourselves up for success on either side. So, what will the future hold? An AI rich, more fulfilling way of working, or the complete reshaping and obsolescence of current practices and professions? Maybe both.
So, we imagined an AEC Magazine news article from 2030, possibly written by an AI 'journalist' to replace the obsolete real ones, that could offer a nonexhaustive explanation of what worked and what didn't work during our imminent next technology evolution. (Please forgive the over the top 'Arthur C. Clarke' references.
---
New MARC Labs AI 'understands' recipes for optimum constructability
The world of design and construction today saw the new MARC-Two network come fully online as the original MARC-One servers were deactivated.
MARC is the collective name for early 'Machine-learning, AI, Robotic and Cloud software' (MARC). It was introduced in the early 2020s and implemented in the offices of architects, engineers and construction companies.
MARC Laboratory's lead engineer, Dr Dave Bowman, was tasked with pulling the plug on MARC-One. Although composed of very primitive and narrow AI, Dr Bowman admitted that the system was hard to de-commission, as some of the algorithms had created redundancy strategies to avoid being taken offline, seeking to attach code to the newly commissioned MARC-Two network.
Most notably, some of the oldest algorithms, built by estimators and procurement officers, had penetrated the system infrastructure so deeply, that they were incredibly hard to quarantine and separate from the future MARC-Two servers.
As a reminder, the MARC-Ones were invented during the rush to use AI and Machine Learning to solve the challenges of a perennially inefficient design and construction industry.
While they were technically advanced for their time, they suffered from some major flaws, principally as they were designed by organisations who listened poorly to the needs of a rapidly changing industry and workplace.
For the most part, they tried to automate decades-old existing workflows, but left people knowing less as their centralised data strategies massively increased disconnection between workers and their data. For example, MARC-Ones became very good at creating massive BIM models and counting and managing tasks caused by Request for Information (RFI) events and Change Orders, but never really helped decision makers learn how to improve productivity in the future. At their best, they did for construction what ATM machines did for banks, by automating to reduce the cost of repetitive functions, but rarely could their use be correlated to increased overall productivity. It is now evident that these solutions marketed better to the investors in software companies, rather than solving real world problems for building professionals.
We can now herald a wholesale move by the industry to adopt MARC-Two technology across all building productions environments, from planning, through design, construction and into building operations.
The first MARC-Two came online this week in the MARC labs in Urbana, Illinois as part of production run number 4. The central characteristic of MARC-Twos is their ability to act as assistants or proxies for knowledge instead of replacing it outright.
The first successful pilot of MARC-Two in construction was when an AI assistant helped a site manager completely orchestrate a concrete pour involving five subcontractors, delivery schedules, lifting equipment, labour resources and traffic issues around the site.
MARC-Two was also able to monitor and account for temperature, humidity and precipitation, continually highlighting issues and opportunities to the site team by correlating thousands of data points at the concrete factory, on the delivery trucks, and on-site.
MARC-Two has already suggested a system of nano-bot control of large building cranes and earth movers, so workers no longer need to be placed in hazardous situations
The next most impressive exhibition of MARC-Two's prowess was during the design process for one of the most complex sports campuses ever built, in time for the first African Olympics in Cairo.
Marc-Two was able to help the entire architecture and engineering team receive real-time feedback from senior designers, based on previous experience, without them needing to be there. From lessons learned about needing two doors in a mechanical room over 300 square feet, to already understanding and sharing with junior designers, the best door specification between lab and corridor spaces, MARC-Two was able to see and imply answers in realtime, along with the supporting situational context.
As one of the most senior architects shared, MARC-Two helped the whole team repeat the good decisions that MARCOne had already made on similar projects with matching conditions, avoiding the typical costly rework downstream. In the past, BIM models and workflow automations never solved these problems.
MARC-Two is also the first solution to truly understand the recipes needed for optimum constructability, calling out the areas where it is difficult to place insulation behind a beam, then communicating that to the contractor precisely when installation is taking place.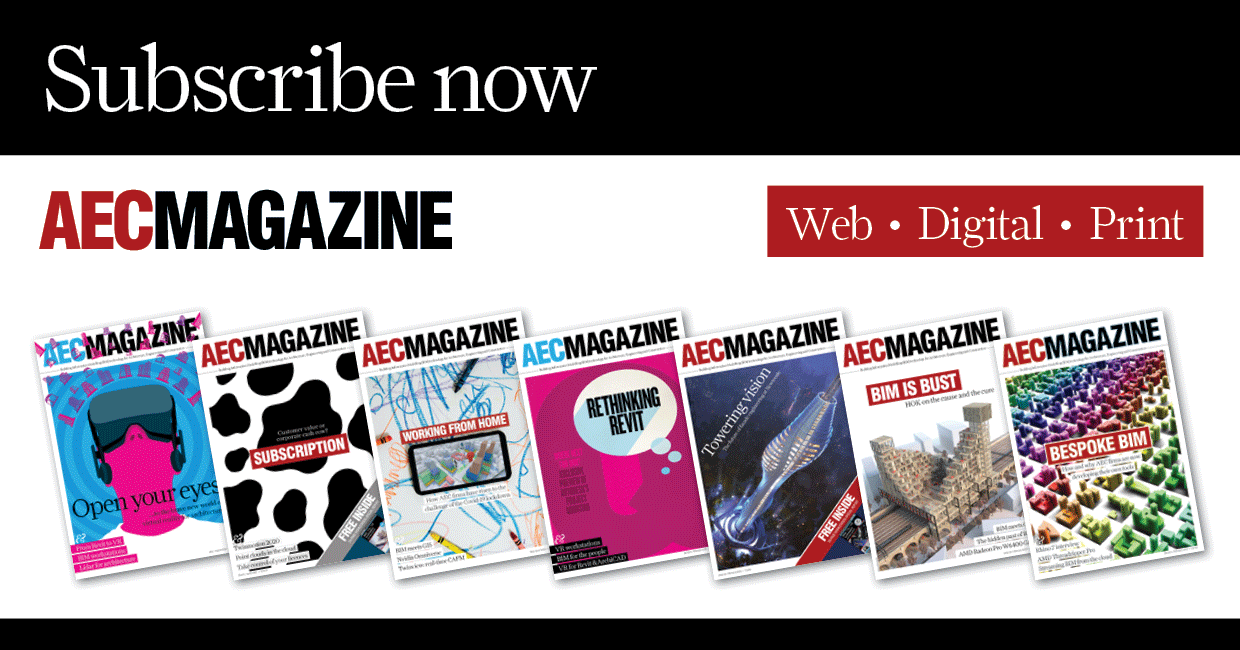 Dr Bowman also shared some stunning news. It appears that MARC-Two is now helping MARC Labs build the MARC-Three. The MARC-Three system will be able to do things like calculate all the future operational performance for a specific design, so you know what's more likely to fail before spending too much time preparing a partial solution to a client. It will also allow designers and clients to easily split and combine branching design ideas, while calculating and sharing, in real-time, which new option would be fully realisable and at what comparative cost.
In a construction-based example, Dr Bowman shared that MARC-Two had already suggested a system of nanobot control of large building cranes and earth movers, so workers no longer need to be placed in hazardous situations.
Dr Bowman also shared that he allows MARC-Two to take control of their 'Spot-the-Dog' agile-mobile-robots a few days each week. This allows MARC-Two to self-direct where it can travel to on-site and make judgements when it becomes aware of better answers to problems.
Dr Bowman likes to call those days 'Judgement Days' and is convinced that MARC Labs' solutions will be able to take full time control of all the robots by the time the MARC-Three systems are delivered. Then Dave is sure the whole industry will be surprised when the first MARC-Three becomes aware of what unnecessary things it can terminate across building production.
---
Main Image: HAL 9000 (Heuristically Programmd Algorithmic Computer) from 2001: A Space Odyssey. Image Credit: Tom Cowap, CC By-SA 4.0, Via Wikimedia Commons