Software said to raise the bar for automated and connected workflows
---
Trimble has launched 2023 versions of its 'constructible BIM', structural engineering and steel fabrication management solutions, Tekla Structures, Tekla Structural Designer, Tekla Tedds and Tekla PowerFab. The new releases are also said to raise the bar for automated and connected workflows, with tighter integration between Tekla products and third party tools.
Structural BIM tool Tekla Structures 2023 features several improvements in software performance, and an upgraded drawing editing user experience that is said to make the software easier to learn and use.
There are also improvements in detailing for fabrication workflows and project communication. In rebar detailing, complex bar shape designs are now said to be easier to share with procurement, manufacturing and the construction site.
Customers in steel fabrication are given 'greater flexibility' by being able to cover more detailing options related to bolts and holes for specialised industries. The software also features updated outputs and exports in the field of detailing for fabrication of multiple types of projects and materials.
3D design and analysis software Tekla Structural Designer 2023 introduces a 'rigorous analytical approach' to footfall assessment that, according to Trimble, can bring substantial cost savings benefits as well as a reduction in risk through accurate quantification of performance. The engineer can run multiple footfall scenarios in a single model. The software also features a strengthened design-to-detail workflow with Tekla Structures and a new integrator for Autodesk Revit 2023.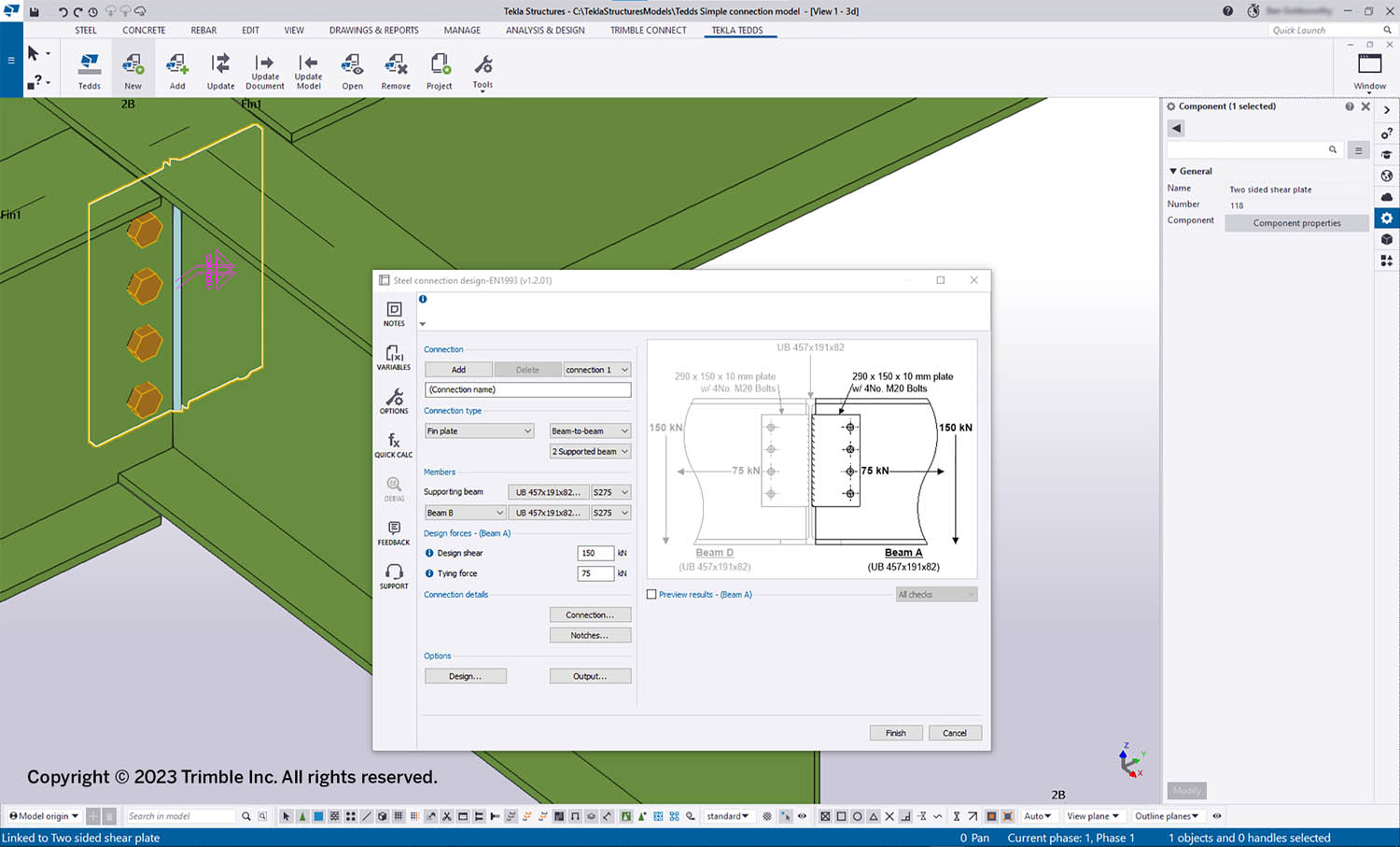 Structural design software Tekla Tedds 2023 now offers 'seamless integration' of structural design information and documentation with Tekla Structures to improve collaborative design-to-detailing workflows.
Particularly for steel connection design, the improved integration with Tekla Structures now enables linking Tedds calculations to Tekla Structures components. With this added functionality, Trimble explains that this provides a 'seamless workflow' for end-to-end connection-checking between the engineer and steel detailers.
In addition, the Tekla Tedds calculations help support multi-material design in Tekla Structural Designer with a specific focus on timber/wood design.
Steel fabrication management software suite Tekla PowerFab 2023 offers new functionalities designed to help fabricators manage changes in their projects efficiently to minimize errors. Features includes quick and easy access to the visual production dashboards and a shipping calendar.
Meanwhile, to support sustainable material sourcing, Tekla PowerFab now features improvements for tracking the origin of raw materials.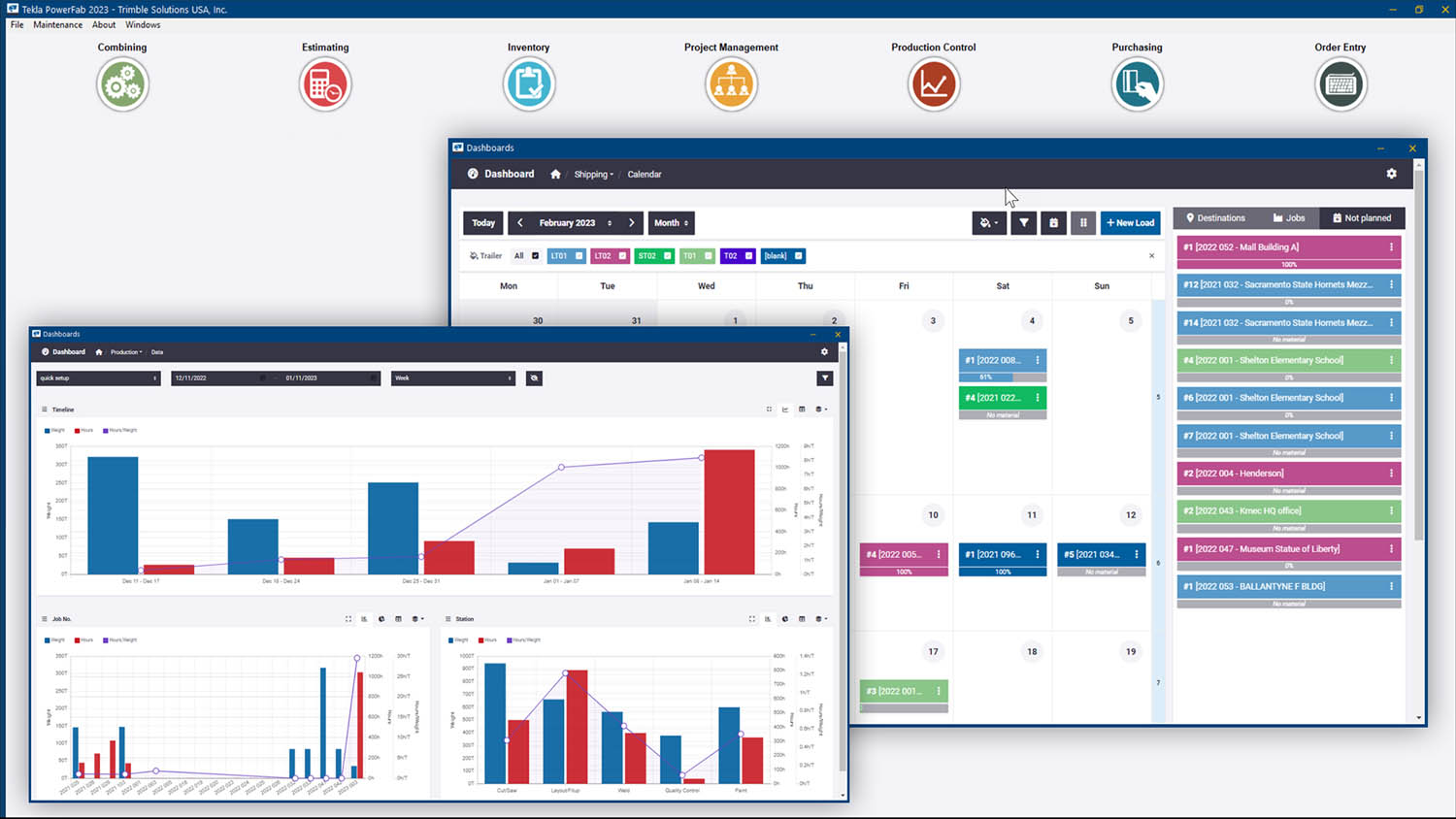 ---
Find this article plus many more in the March / April 2023 Edition of AEC Magazine
---