From immersive modelling for conceptual design to design review, Greg Corke puts the spotlight on a dozen tools that allow AEC teams to collaborate effectively in the virtual world
---
In the AEC space, VR has quickly evolved from a solo experience to one that can bring together distributed teams in a deeply immersive collaborative environment. For many AEC firms, this has proved particularly beneficial during the Covid-19 pandemic.
VR enhances design understanding and communication by enabling technical and non-technical folks to experience building and infrastructure project designs together in a true-to-scale environment.
Most collaborative VR for architecture applications focus on design/review, with markup tools increasingly being linked to issue tracking through integrations with third party software. Meanwhile, we are also starting to see the rise of 3D modelling in VR for collaborative conceptual design.
VR headsets have also evolved at pace. Workstation-tethered devices like the Oculus Rift, HTC Vive and HP Reverb remain popular as they can handle the largest models at the highest quality.
However, the practicality of the standalone Oculus Quest has helped push out VR to a much wider audience – and with the Oculus link cable draw on the power of a workstation when required.
Of course, collaborative VR doesn't have to be done with headsets. As Covid restrictions begin to lift, immersive workspaces like the Igloo Vision or Fulcro FULmax give the benefit of face to face interaction. They support a range of tools including 3Drepo, Navisworks, Solibri, Synchro and others.
Furthermore, you don't have to use VR hardware at all. A growing number of collaborative VR for architecture tools are multi-platform, so all sorts of users can join with desktop PCs or mobile devices.
---
Arkio
Arkio is different to most collaborative VR tools insofar as it focuses on conceptual design and modelling. Collaborators can sketch (pull/push) and markup designs in VR, AR and on mobile devices. Designers can also meet clients in the virtual space to explore design ideas in real time. Program categories can be applied to shapes to help meet client requirements on different floor areas. Models can be imported from (or exported to) Revit, Rhino and other 3D tools. Learn more about Arkio in this AEC Magazine interview and in this hands-on review.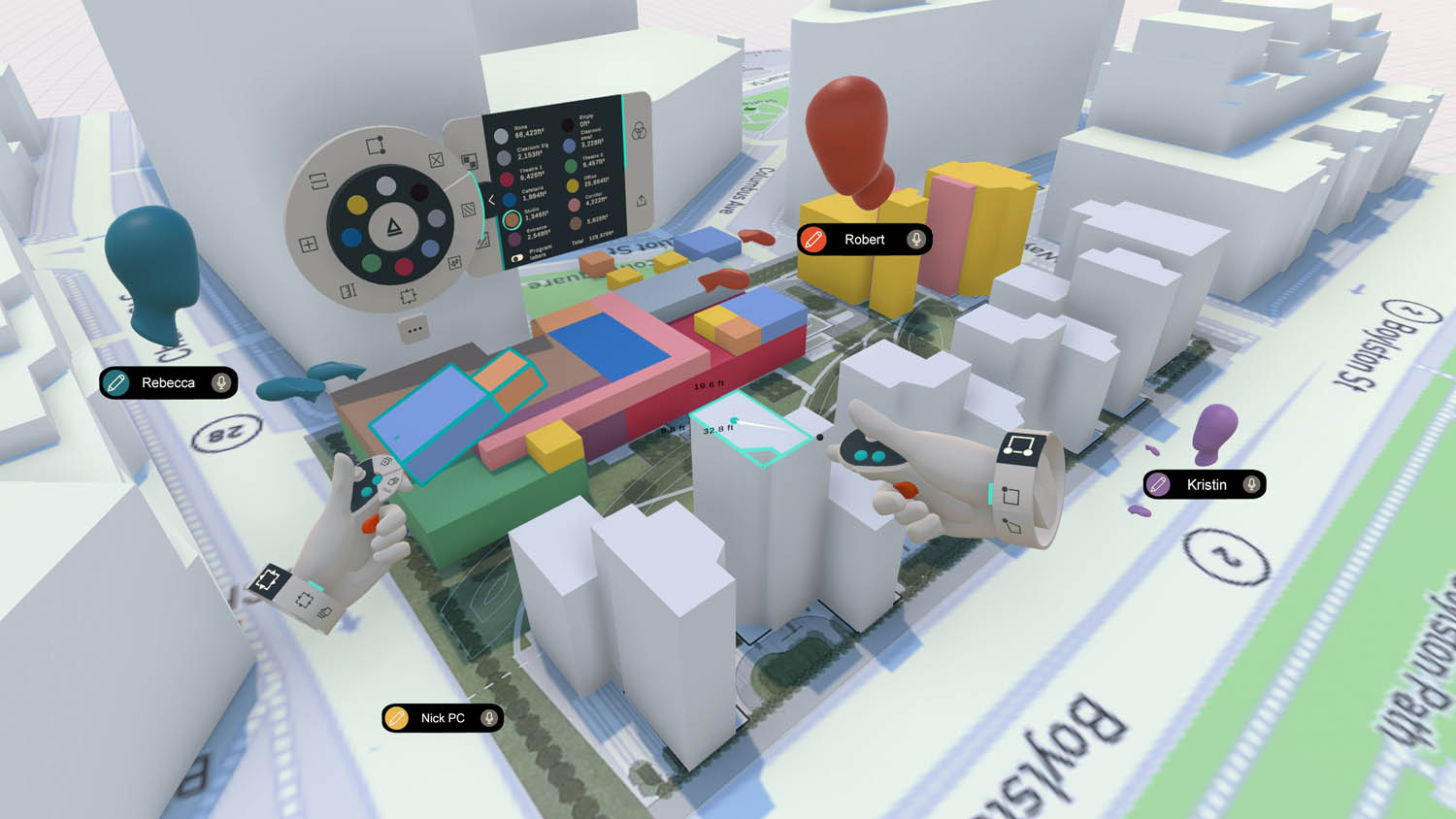 ---
Dimension10 (Varjo)
Dimension10 focuses on collaborative design review and offers workflows for IFC, Revit, Navisworks, Interaxo and BIMsync for issue handling. The Norwegian firm was recently acquired by VR/XR specialist Varjo and will play a key role in advancing the Varjo Reality Cloud, which has a new take on collaboration. It uses the LiDAR scanner and cameras built into Varjo's XR-3 mixed reality headset to scan a construction site and instantly teleport others to that same physical reality.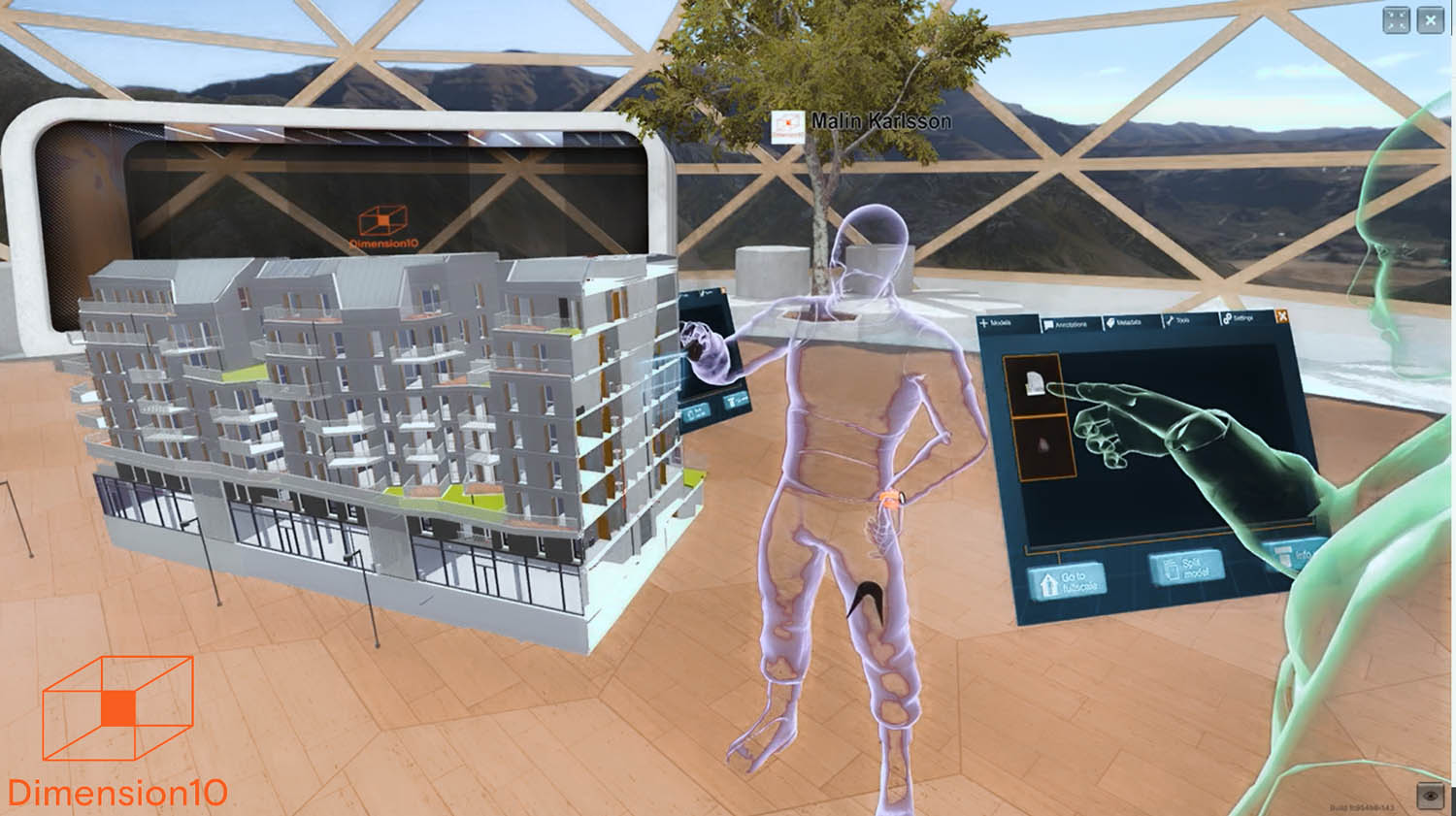 ---
Fuzor
Fuzor is a Virtual Design and Construction (VDC) tool with a very broad range of functionality to support design through to construction. It includes a bi-directional link to Revit, Archicad and others; annotation and issue tracking; clash detection; point cloud support; design viz with animations, content library and physically based materials; 4D scheduling and construction simulation; Microsoft HoloLens support. And, of course, multi-user VR collaboration, plus lots more.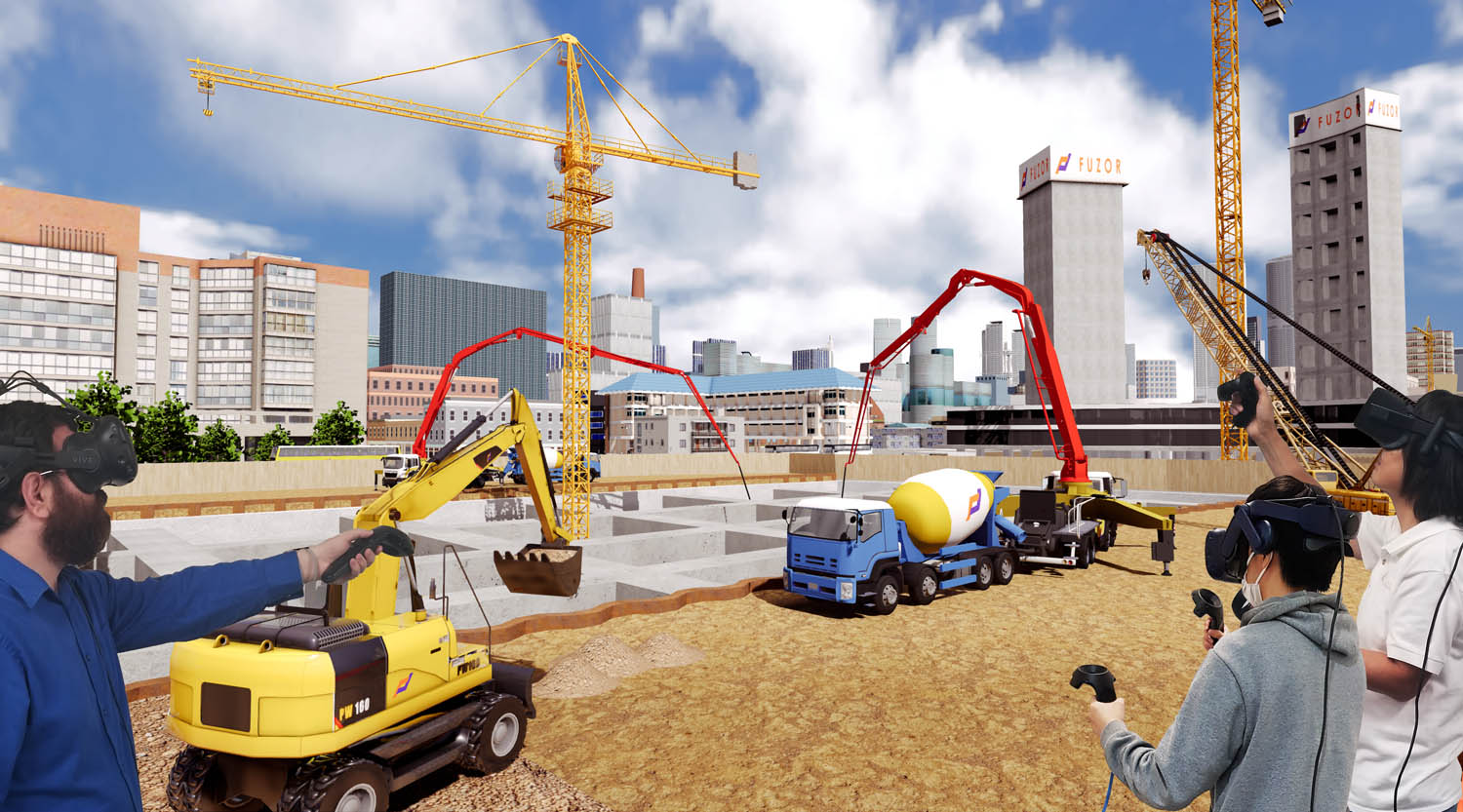 ---
Mindesk VR
Mindesk allows teams to collaborate on the same Rhino CAD project through a multiuser VR session. This could be for design review, or for brainstorming new ideas. With a live link to Rhino there's no need to convert model files. The software offers VR-based editing and supports NURBS and 3D Bézier curves for exploring organic forms. For users of Grasshopper, sliders can be used to directly edit the script in VR, to evaluate and compare parametric designs.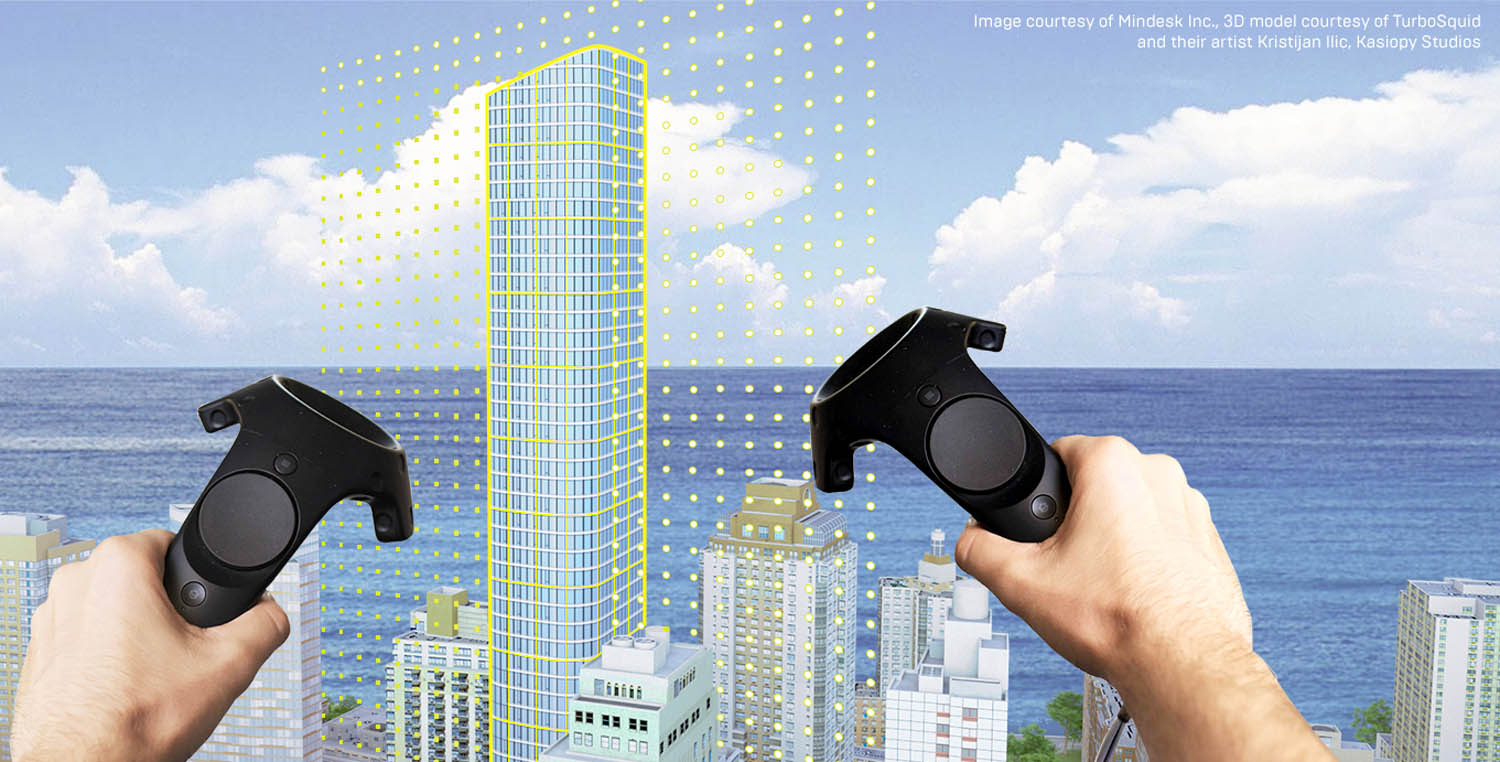 ---
Prospect by IrisVR
Prospect by IrisVR was the first VR tool we saw and we were instantly impressed by its optimised Revit to VR workflow. Since then it's evolved to add multi-user meetings, integrations for Navisworks, Rhino and Sketchup, and collaborative issue tracking. Earlier this year, Prospect was acquired by The Wild (see below), but both products are still being actively developed with a view a delivering a 'fully integrated XR collaboration platform that serves the entire AEC project lifecycle.'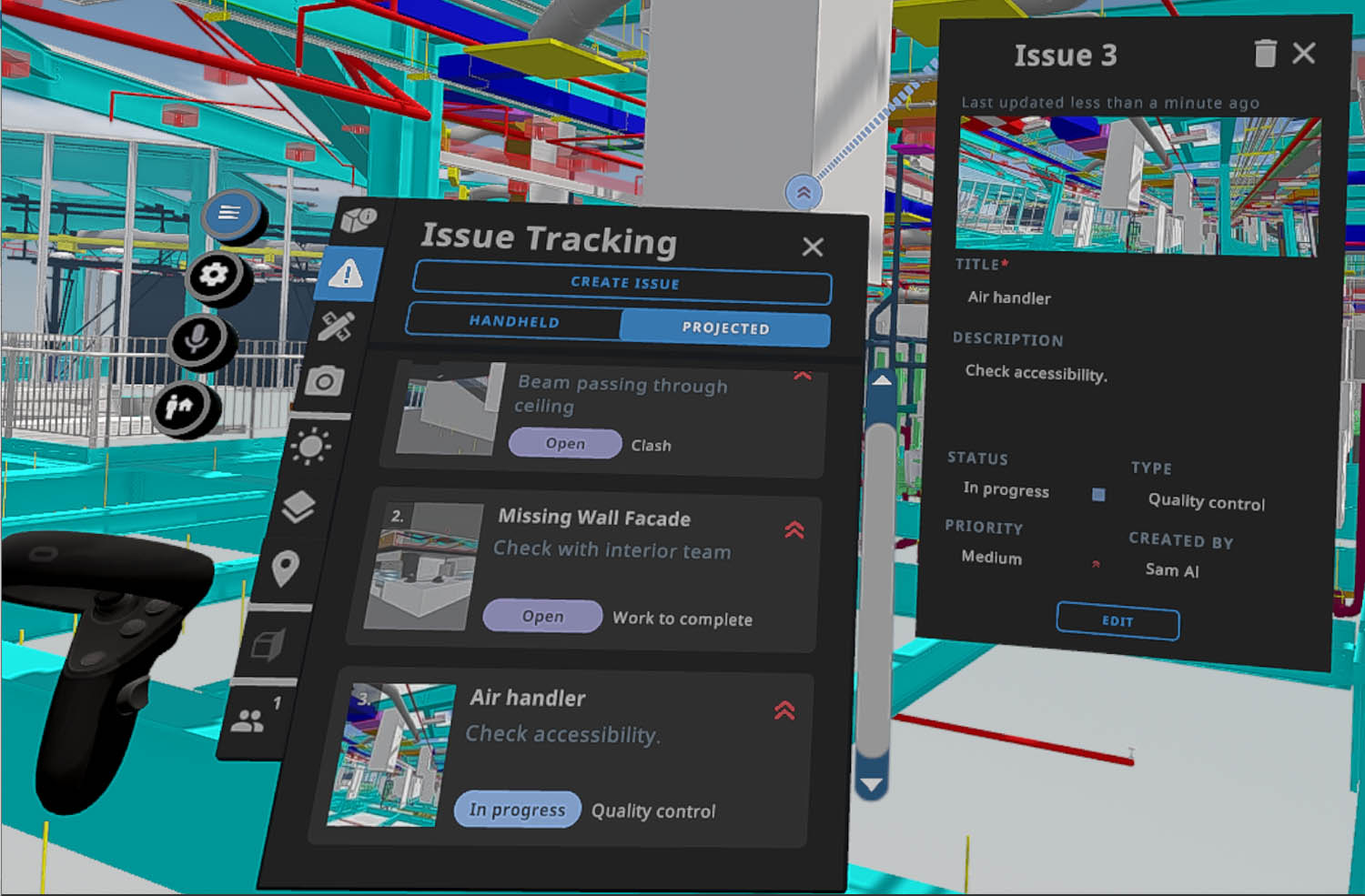 ---
Resolve
Resolve is a collaborative VR tool that is proving popular with owners of industrial facilities for design review. According to the developers, this is because it can handle very complex BIM models on standalone VR hardware without the need for manual model clean up or downsizing. For example, it can take a 500M polygon model from BIM 360 and open it on the Oculus Quest, by only streaming in the relevant parts of the model from the headset's permanent storage.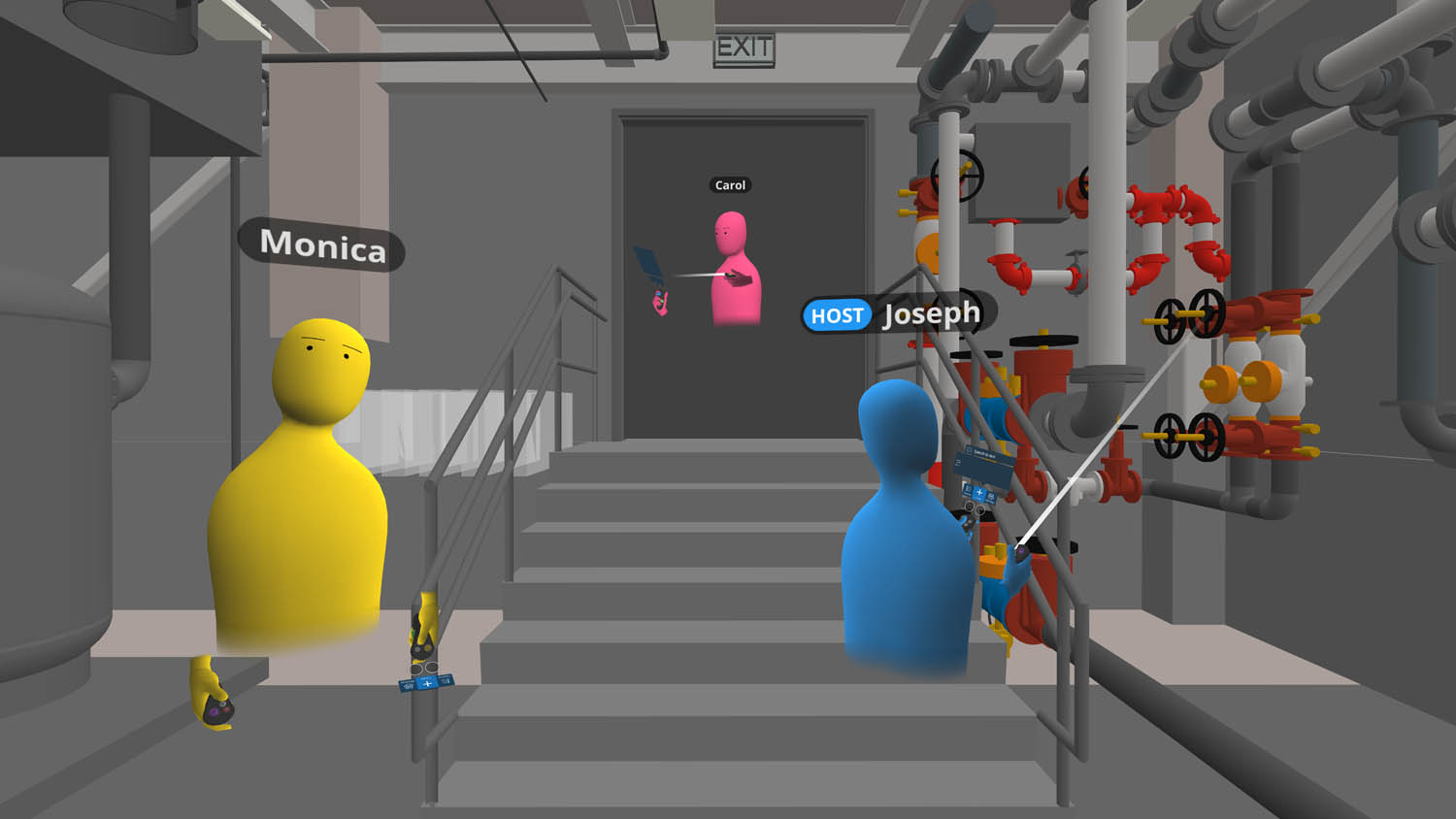 ---
Revizto
Revizto supports collaborative VR, but the primary focus of the collaboration platform is on model co-ordination, BIM data insight and optimised issue tracking — from design to construction. Revizto works with VR headsets, but is now leaning more towards immersive workspaces like the Fulcro FULmax or Igloo Vision, which Revizto feels are better suited to true AEC collaboration. Revizto is compatible with a huge range of CAD/BIM tools, from SketchUp and Revit to Tekla and OpenRoads. Learn more about Revizto in this AEC article.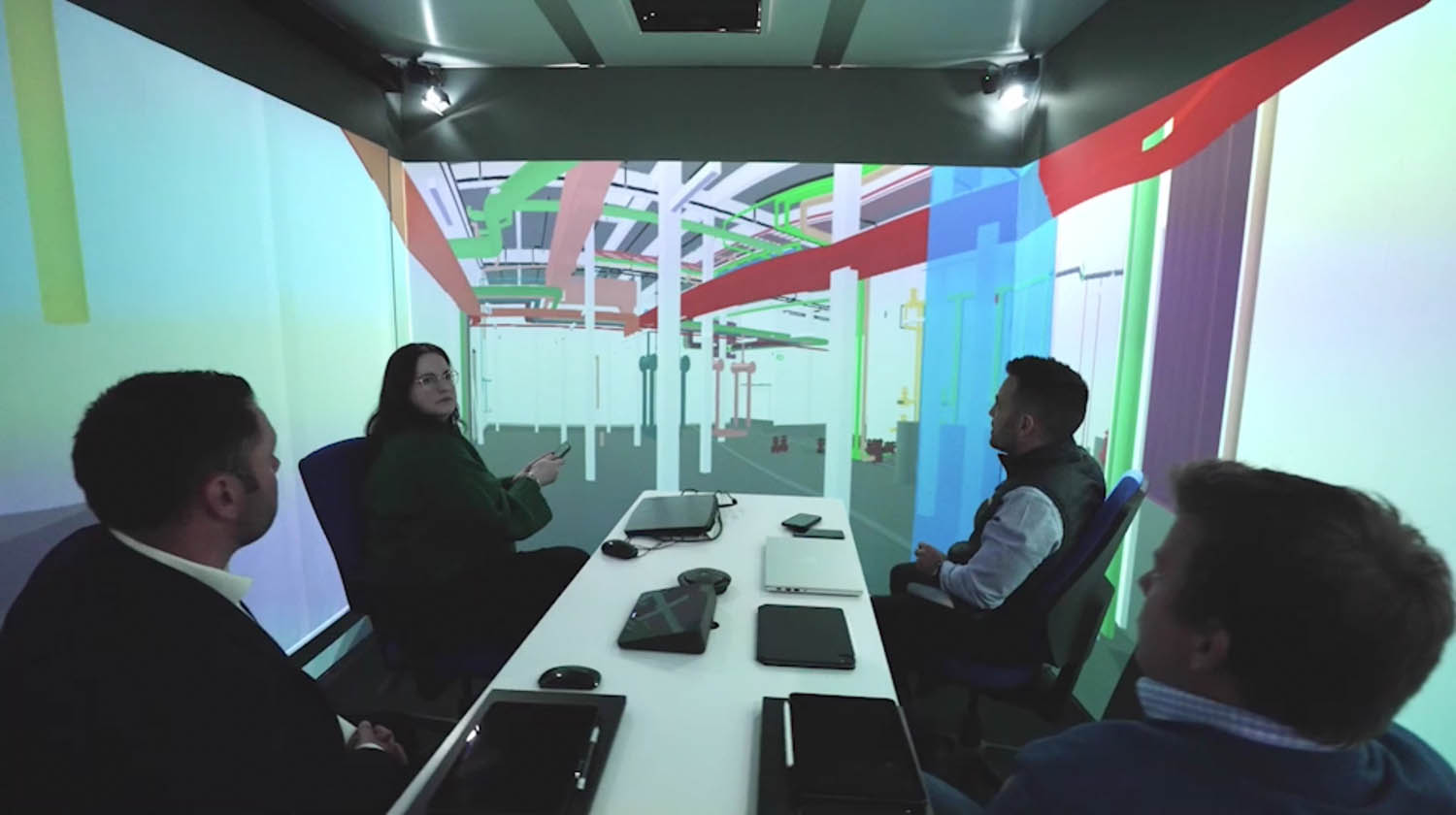 ---
Theia BigRoom
Theia BigRoom is designed to transform the traditional multi-media planning room into a virtual space for distributed teams. Built on Unreal Engine, there's a big emphasis on visual quality. Users can join by desktop or VR. BigRoom is currently in beta, so details are thin on the ground, but the software should launch later this year. Features include scale model tables, presentation boards, live video monitors, material configurators, sketching tools, task lists, Post-It notes and more.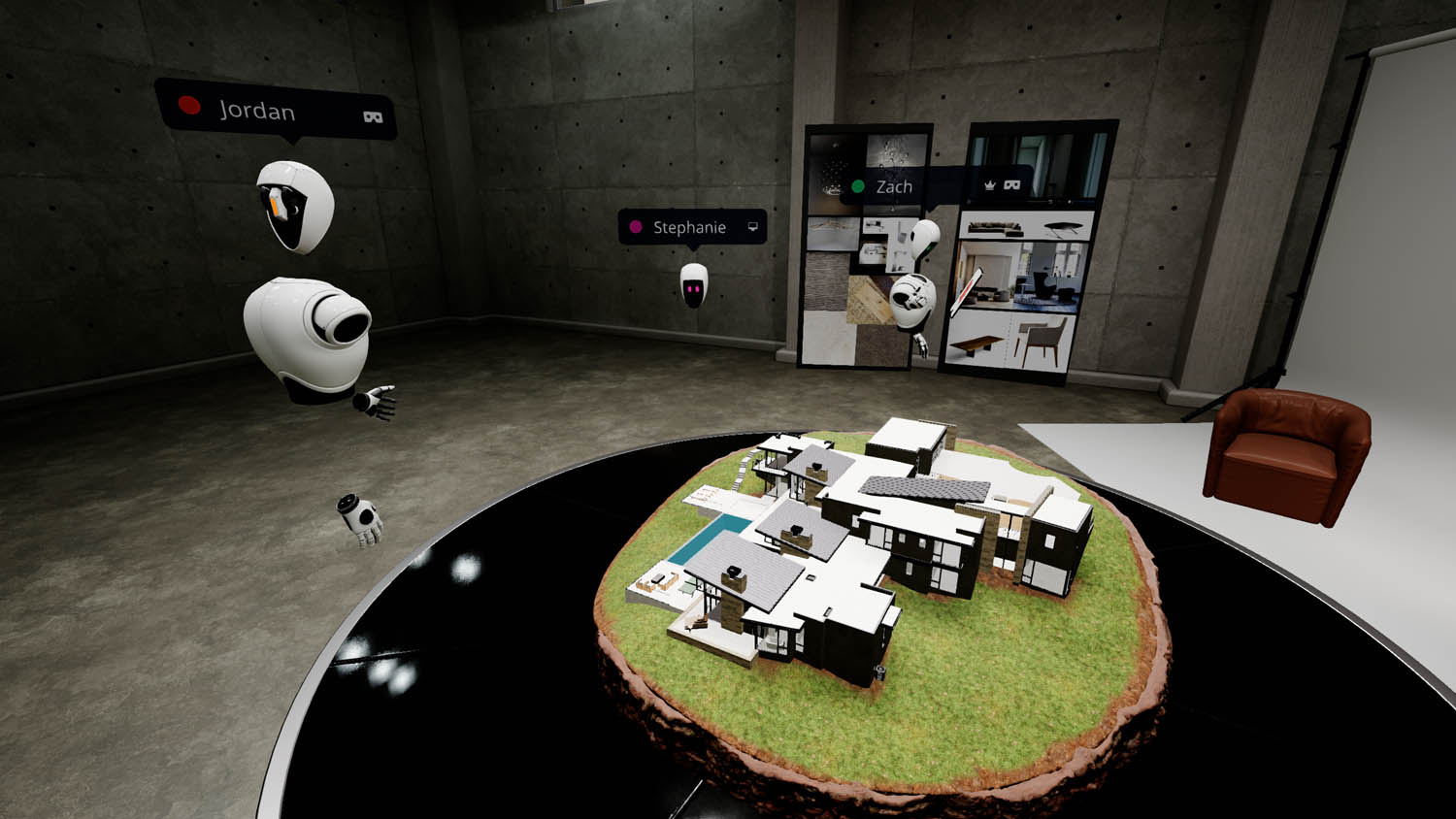 ---
The Wild
The Wild was designed from the ground up for distributed AEC teams. It's cross-platform, so collaborators can join from VR, desktop (macOS and Windows) or AR (iOS). There's native sketching for ideation; annotation and voice notes for design review; 'Tours' to help tell a structured story during presentations; and integrations for SketchUp, Revit and BIM 360. New features coming soon: performance improvements, new software integrations and enhanced support for desktop and mobile.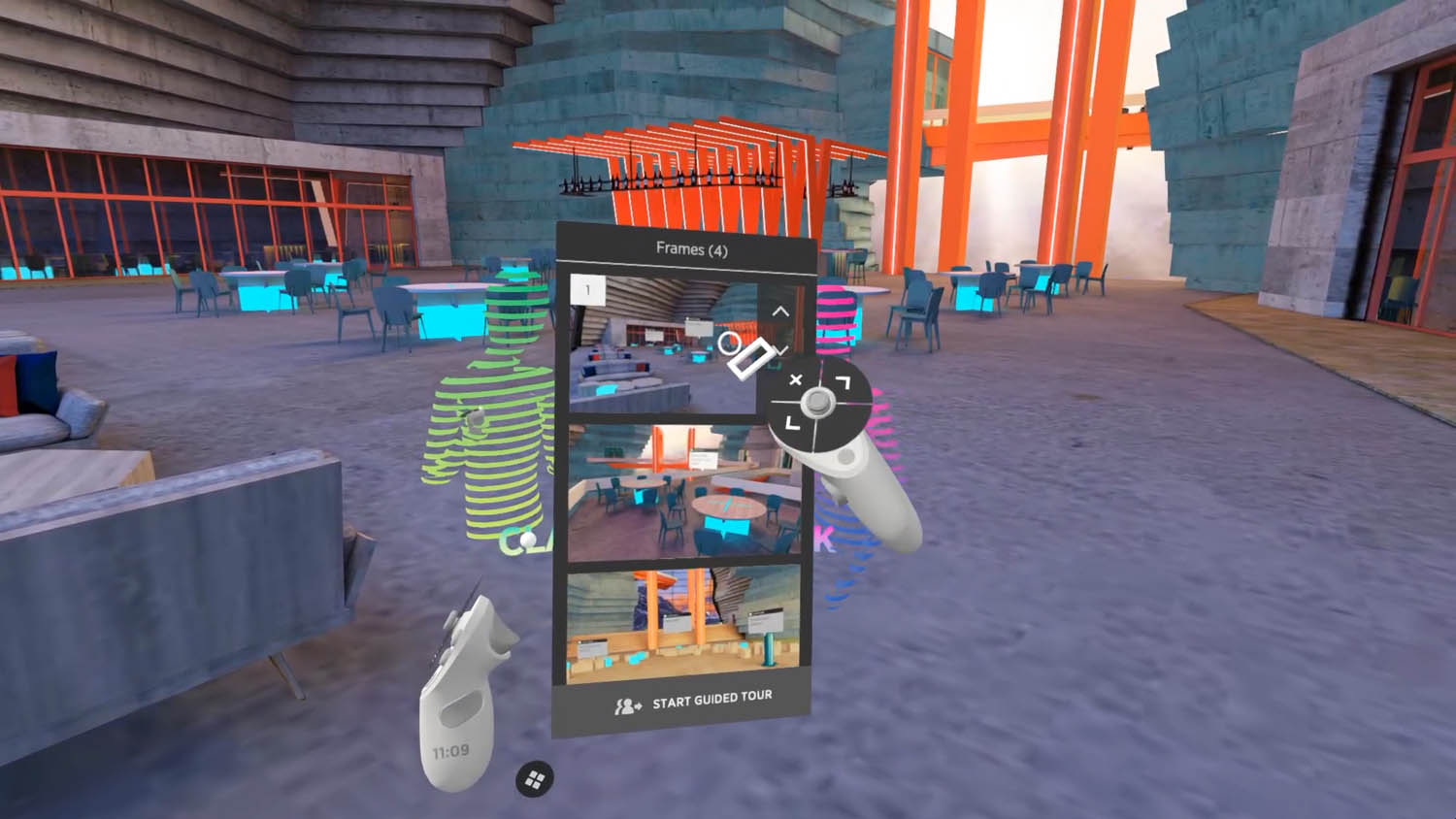 ---
Trezi by SmartVizX
Trezi is an 'immersive design collaboration platform' with a focus on connecting designers with building product manufacturers. Virtual meetings can be scheduled just like Zoom and participants can join in VR or desktop mode. BIM models can be furnished with building products, such as furniture and lighting, taken from virtual 3D catalogues, then different materials applied – all in VR. In the future Trezi will be accessible on mobile devices, and there is also strong potential for AR and MR.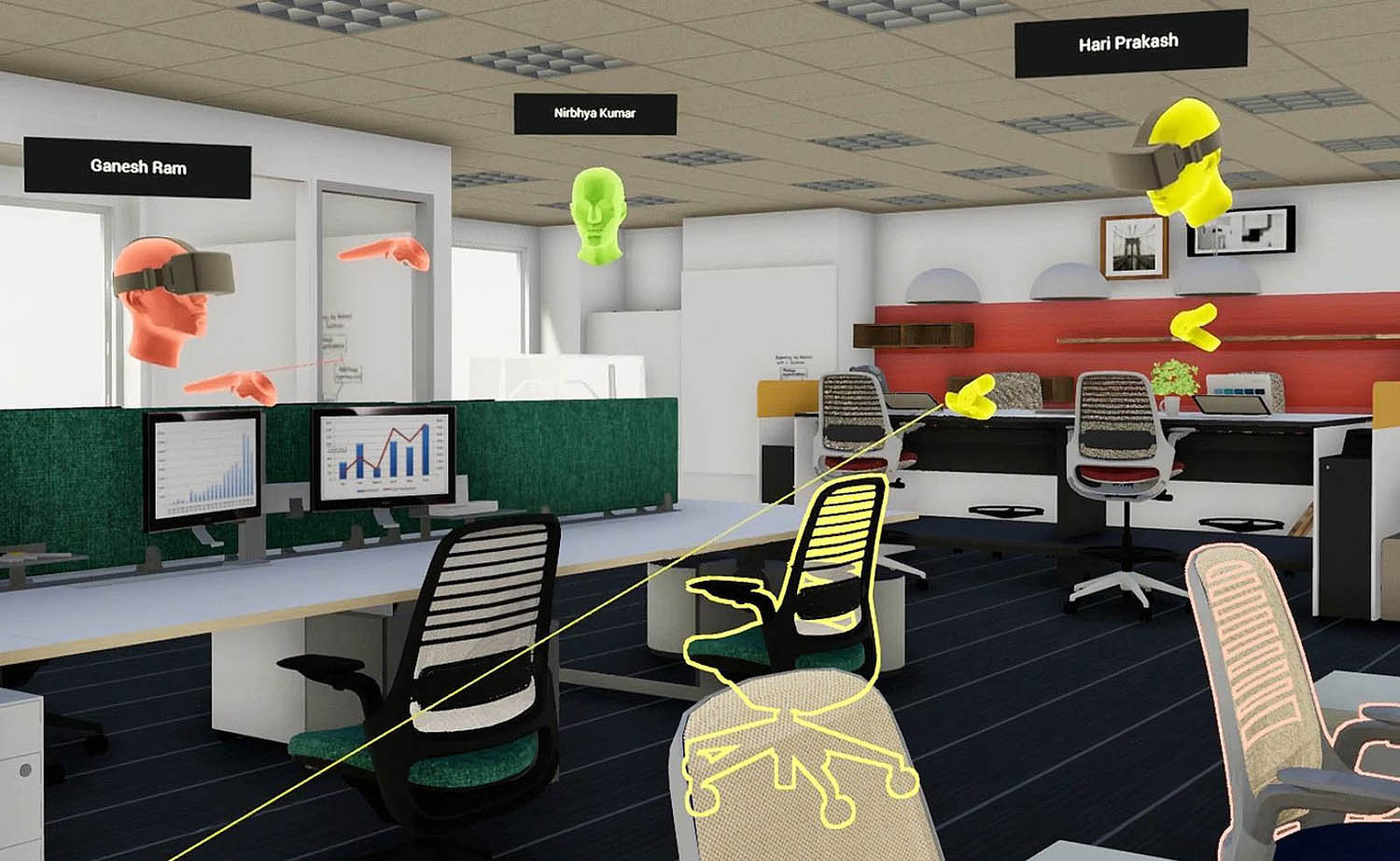 ---
Unity Reflect Review
Unity Reflect Review for design review allows users to collaborate on models from Revit, BIM 360, Navisworks, SketchUp, and Rhino through a very broad range of platforms, including VR, AR, Windows, Mac, iOS and Android. Unity recently added annotations so teams can track outcomes and improved the visual fidelity with an enhanced real-time engine. Models are now 'automatically optimised' with data prep technology from Pixyz to improve general performance.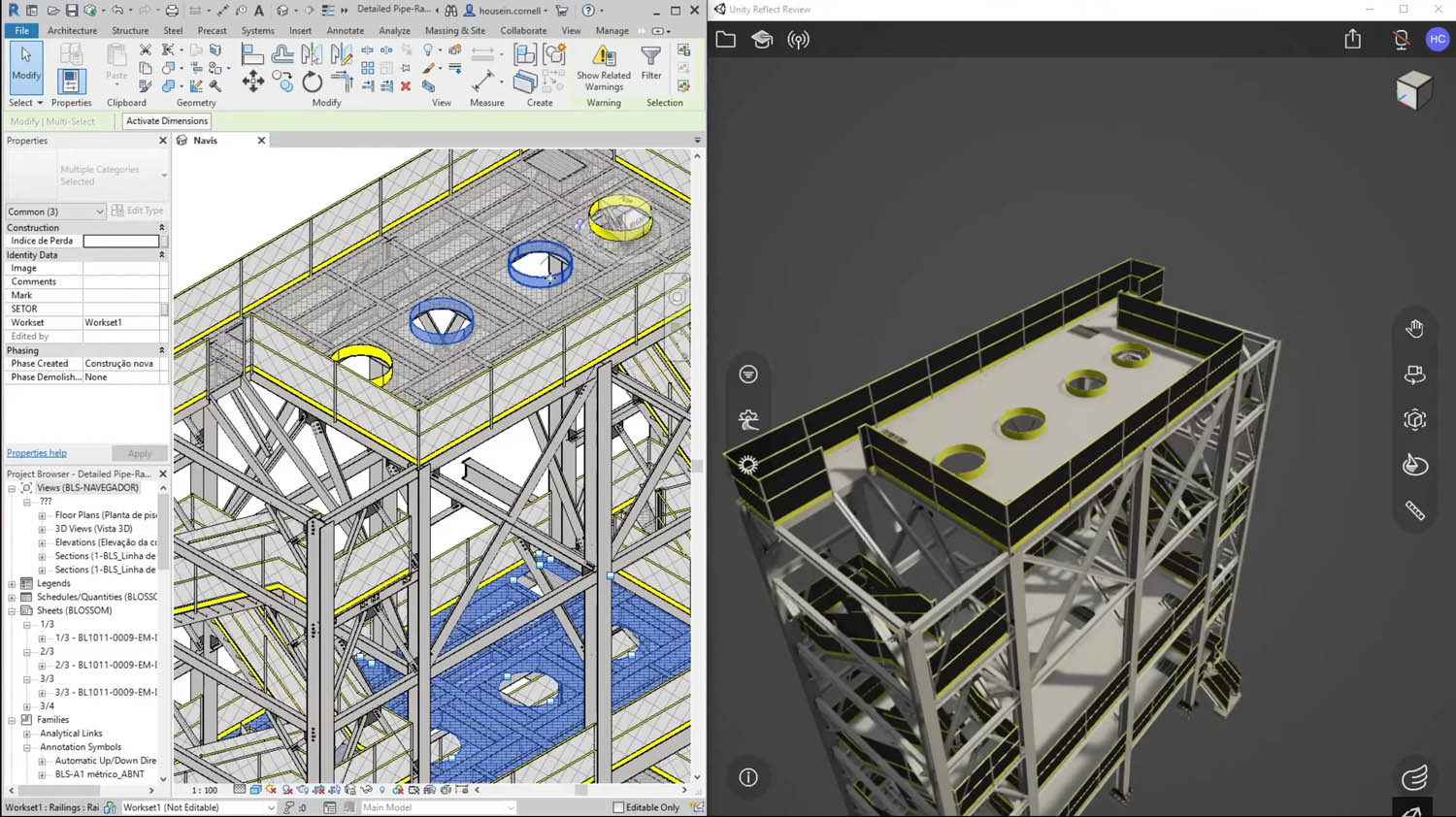 ---
VREX
VREX is focused on OpenBIM workflows for collaborative design/review, from concept to construction. It supports IFC, BCF and JT and has integrations with Bimtrack, BimCollab, Navisworks and others to help track issues and clashes. Everything is managed through a web app so there's no file sharing, which helps reduce admin and protect project data. Support for point clouds is coming soon and VREX is also exploring VR streaming for very large projects with Nvidia Cloud XR.